At Team Summer, kids who have gotten gifts become Team Summer kids themselves. That means it's their turn then to be on the lookout for kids with cancer to help. When they find someone they want to nominate for a Team Summer gift, they tell us. We found out about 15-year-old Michael when TWO Team Summer kids nominated him just a few days apart – Sarah and Rebekah! Michael had been diagnosed with osteosarcoma after a pain in his knee got worse and worse. Both girls met Michael during their cancer treatments.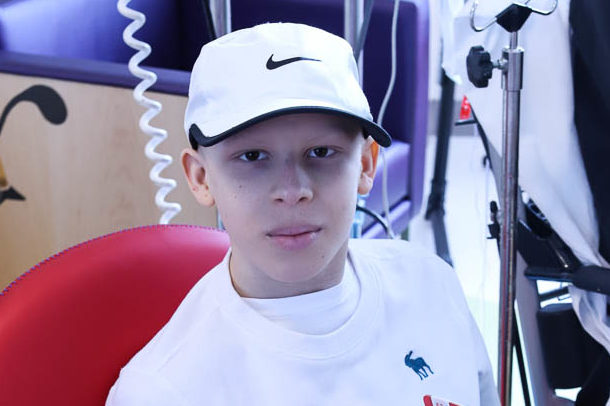 So in a Team Summer first, BOTH of them surprised Michael with the gift. Can you tell that Michael didn't know WHAT was going on?!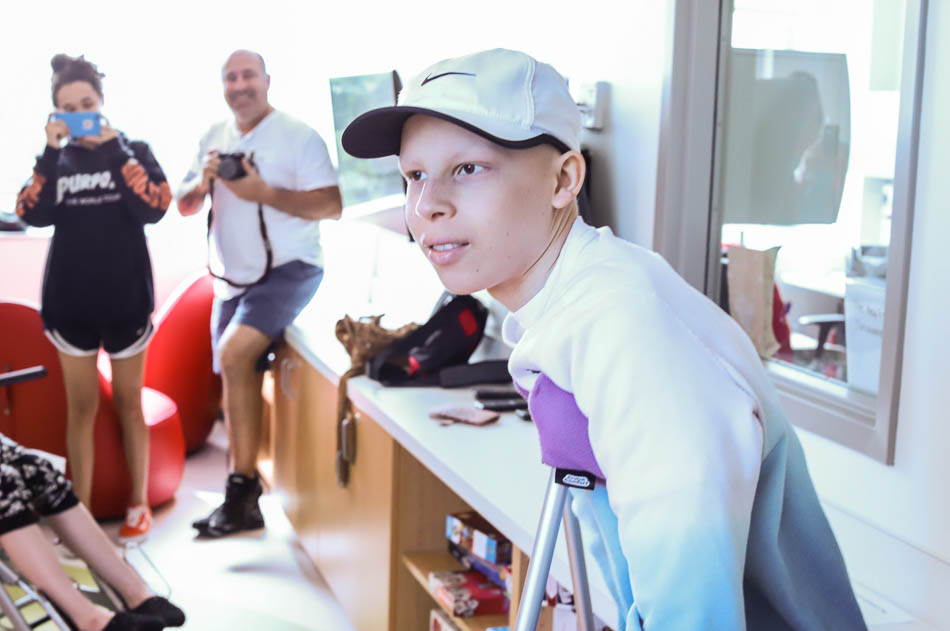 First, Sarah read him the Team Summer Welcome Letter as Rebekah looked on.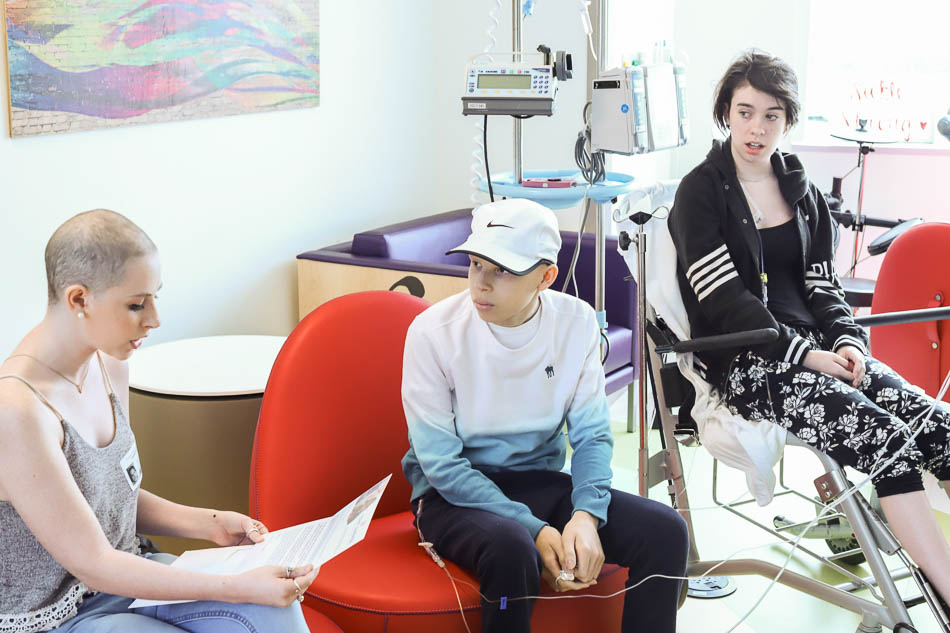 As Michael learned about Team Summer and how kids with cancer help each other, he did something that touched everyone in the room. He reached out and took Rebekah's hand. He knew she had been having a particularly rough time with her treatments lately.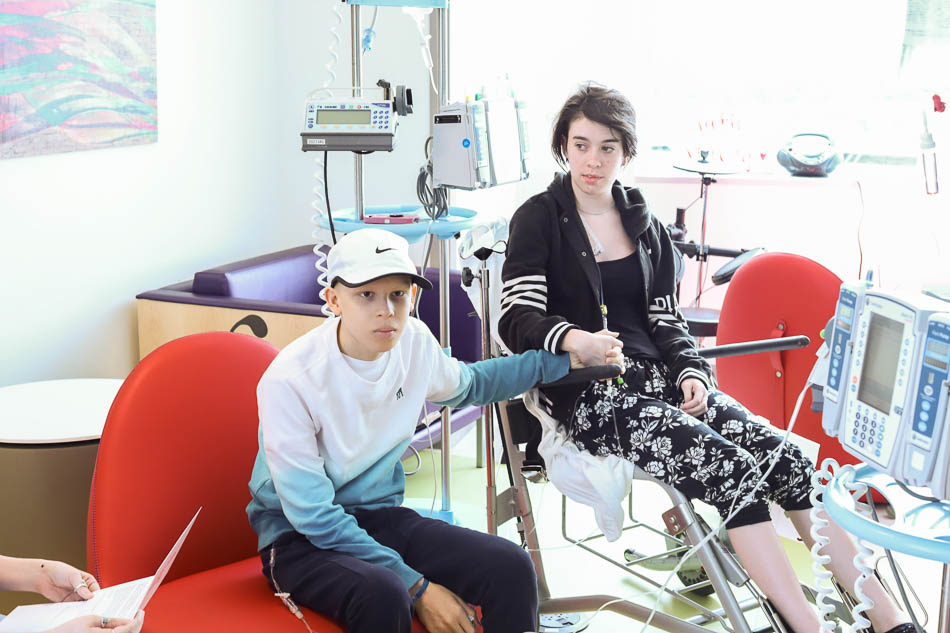 With help from Michael's mom, Sarah and Rebekah found out that Michael had been wishing for something in particular!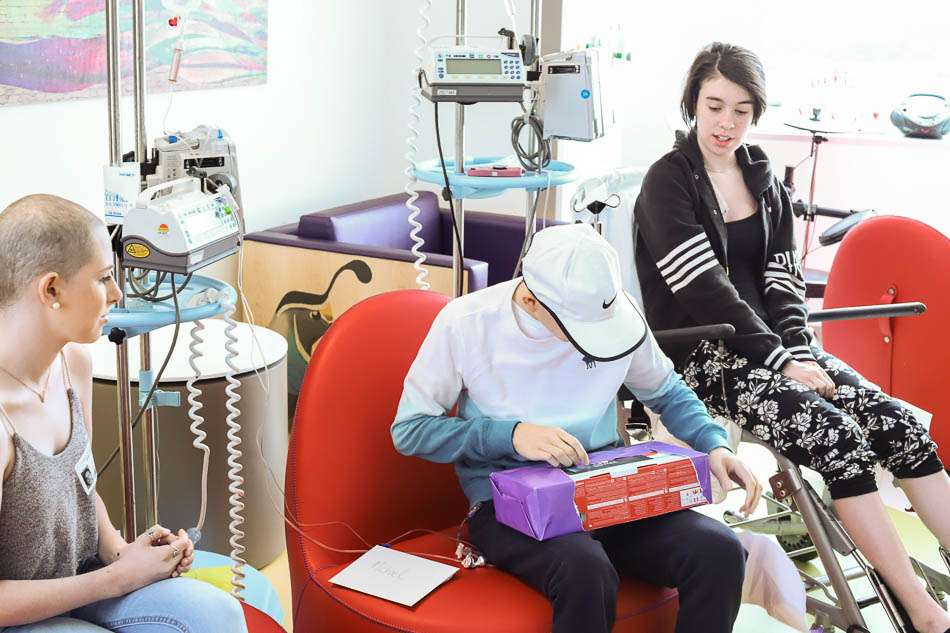 A Nintendo Switch! For those of you who don't know – say everyone over 30? – it's a personal game console that's portable. Perfect for moving in and out of the hospital!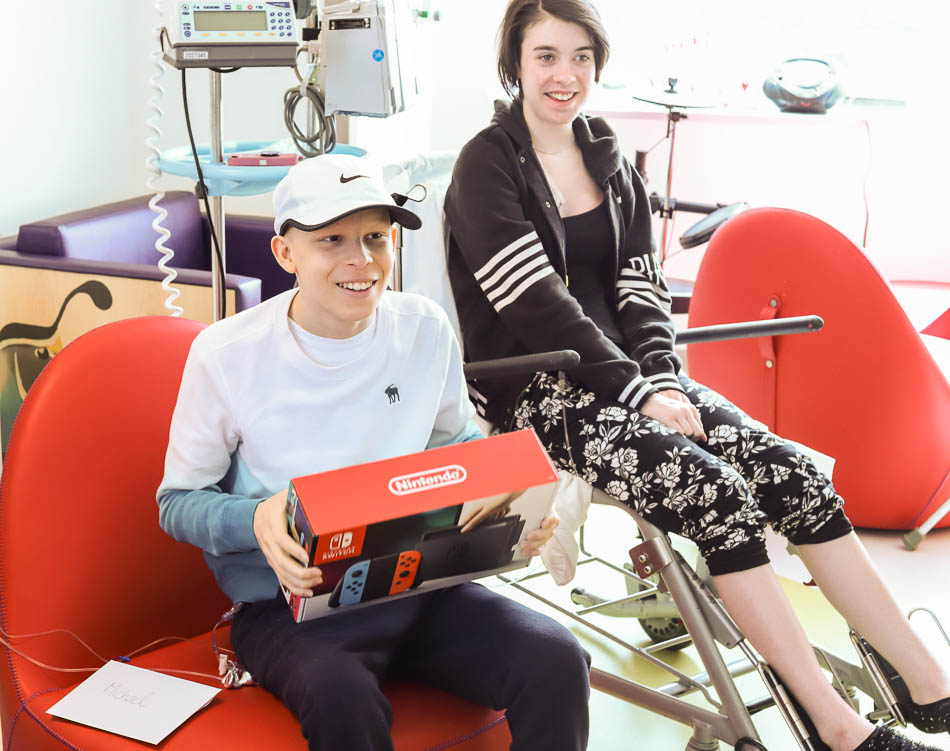 Wait! There's more!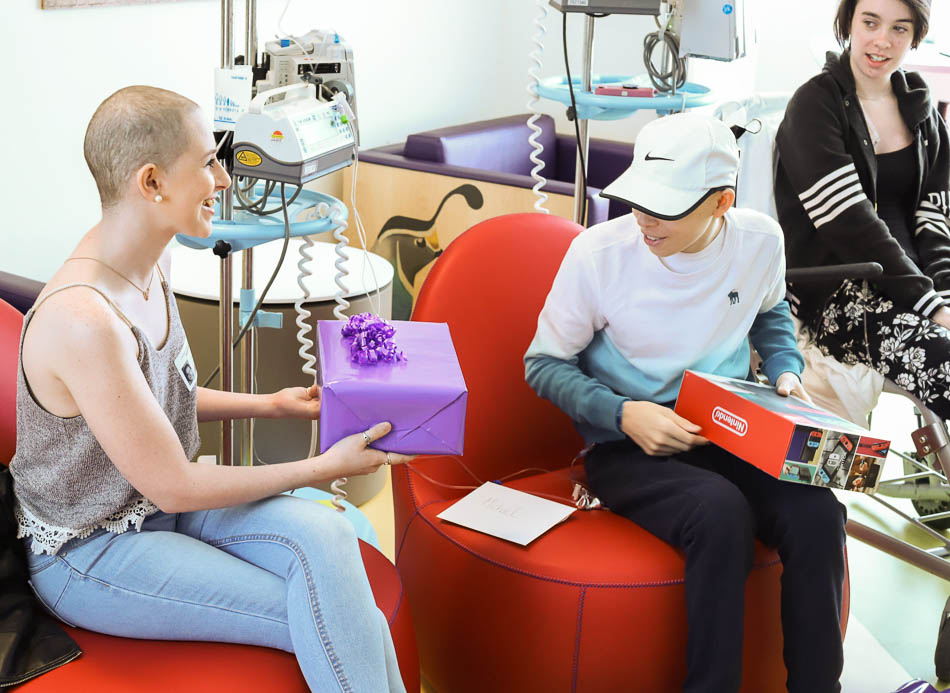 Accessories for the Switch, including a travel case, and Nintendo gift cards so Michael can download some games!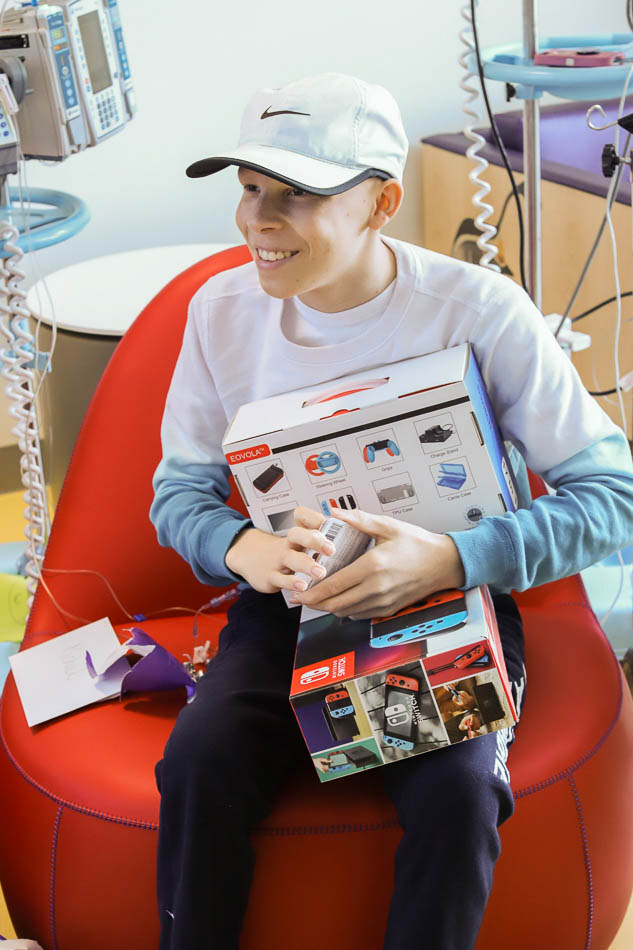 From everything we know about Michael, he's a terrific addition to the Team Summer family. We hear that ever since his diagnosis, he's never complained or felt sorry for himself. Instead, he's been reaching out to other kids with osteosarcoma to encourage them. A Team Summer natural!
Well done, Sarah and Rebekah! You really made a good kid happy today. And Michael already has two kids in mind to nominate for Team Summer gifts. YAY! So stay tuned…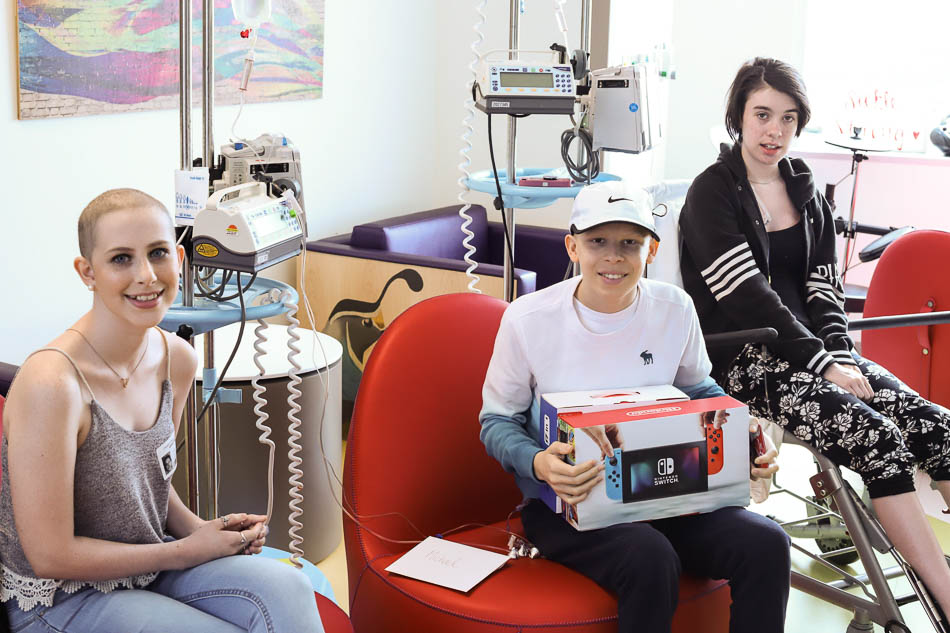 Can you help with the next gift? Your donations make all this possible!