If there's one thing you should know about five-year-old Austen, it's this: She is girly! A true girly girl. She loves all things pink, princess, and sparkle! Frankly, sparkling has been extra hard lately because, for more than a year now, Austen has also been battling cancer – a rare form of uterine cancer. It's been all surgeries and chemo. Yuck! Hard to be a princess in the middle of that.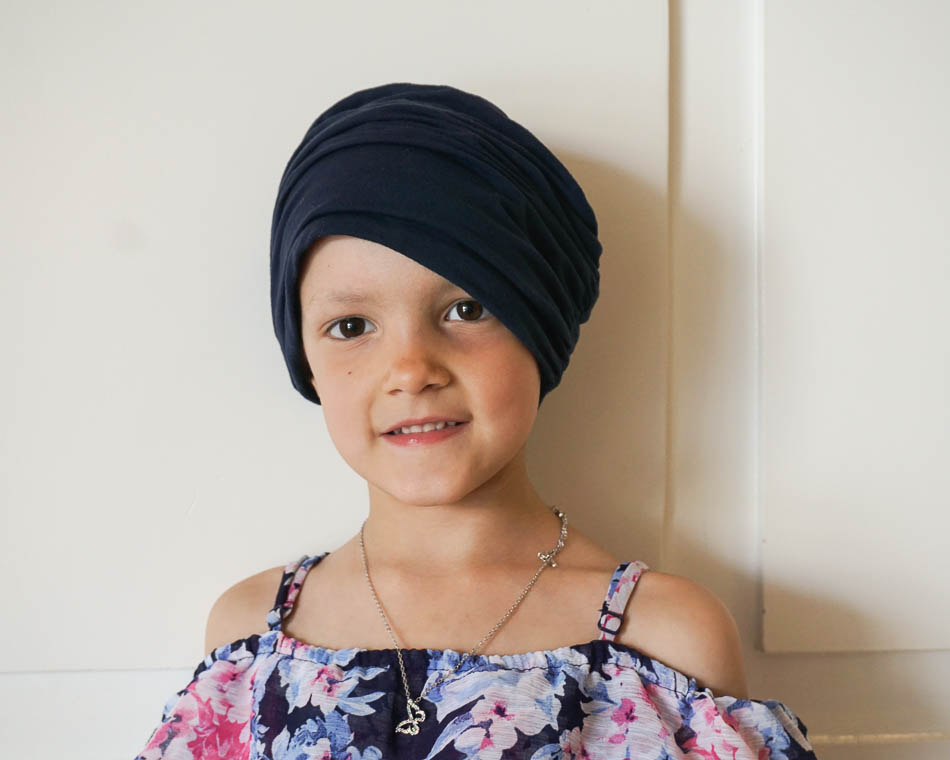 Our awesome Team Summer kid Audrey knows what it's like to be a kid stuck in a hospital. She started battling ovarian cancer when she was just eight years old. Audrey wanted to make sure Austen had some time to get away from it all. What better way than an American Girl doll party! After a bunch of behind-the-scenes planning, we had Austen's mom bring her to the American Girl store, where Audrey was waiting to surprise her!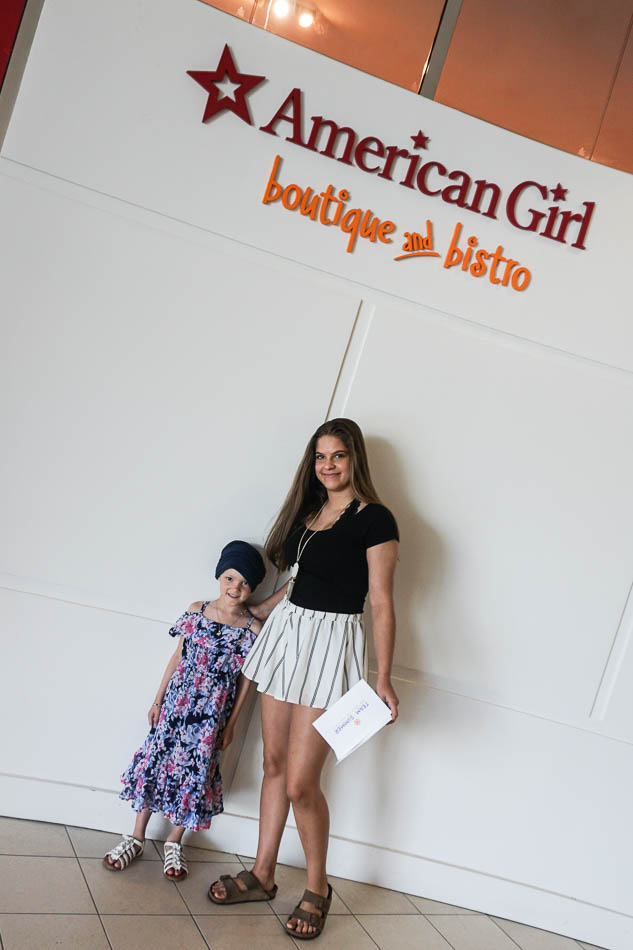 Big girls know just what makes little girls happy! First, Austen got an American Girl doll of her very own! Her mom helped with the unwrapping.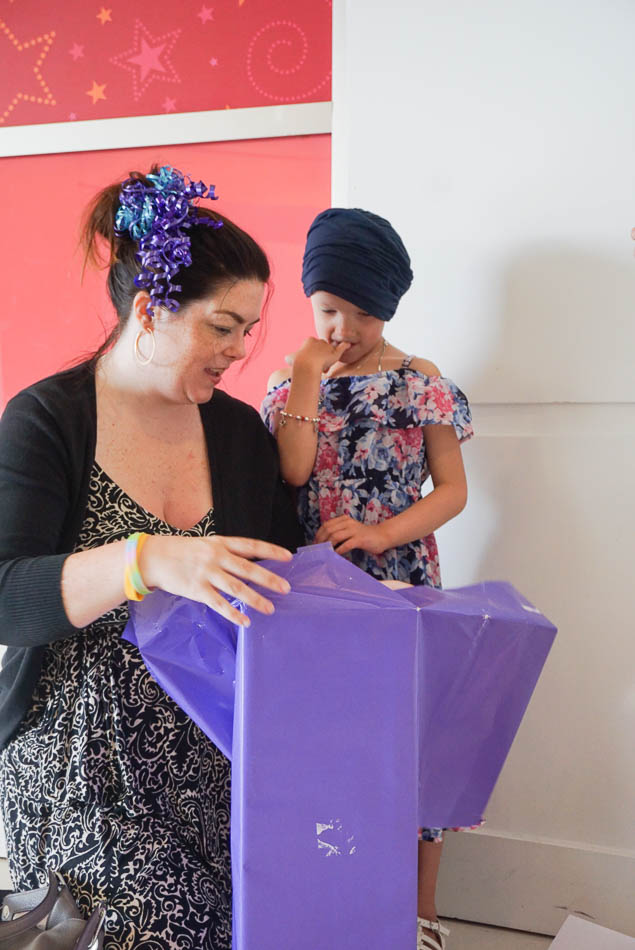 And here they are: Austen and her new doll. Aren't they so cute?? They kind of look alike, don't you think?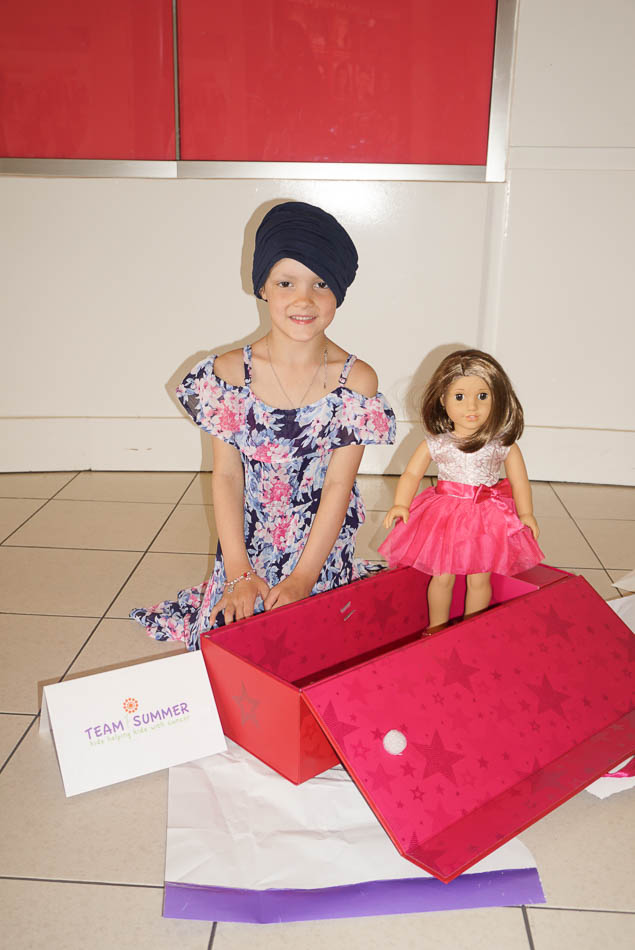 It was great to have some girl time…special friends who understand.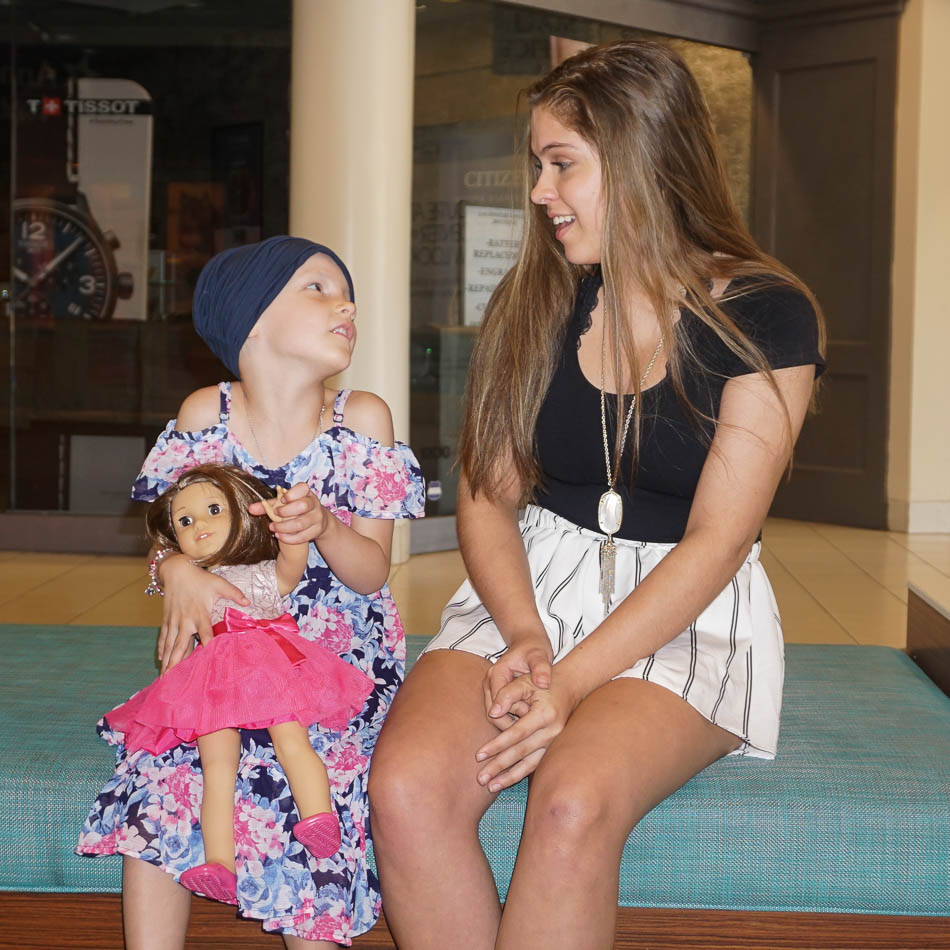 And then it was time to party! Nothing like a couple of crowns and a doll booster chair to get things rolling!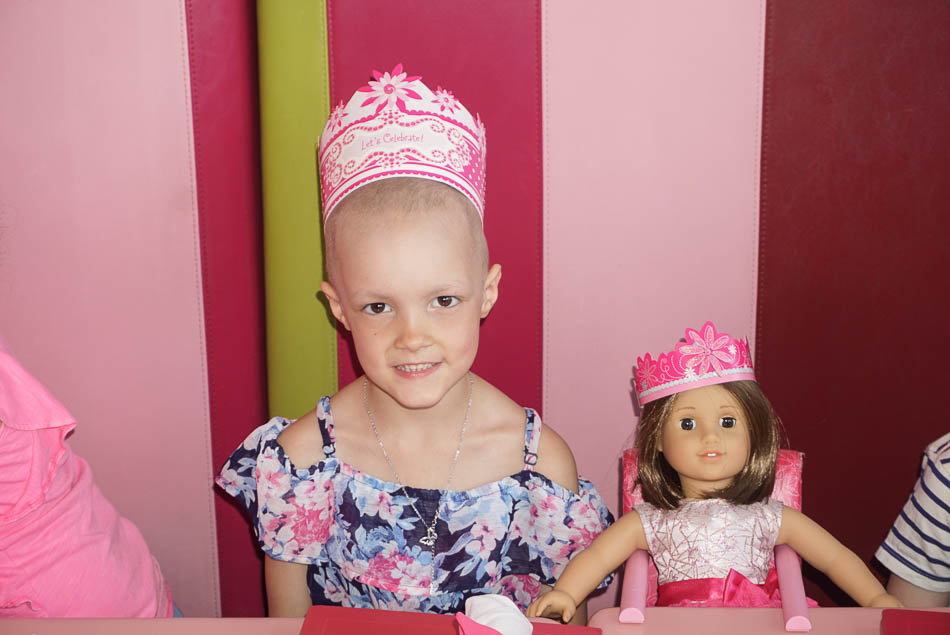 Some of Austen's friends were invited to join in the fun, too!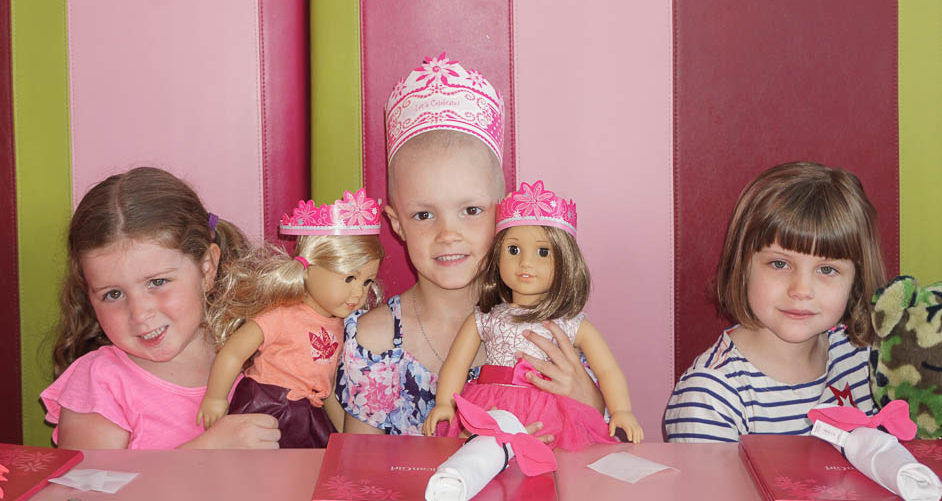 By all reports, a wonderful time was had by everyone. And there is no doubt whatsoever that Austen was her sparkly self…with a brand new doll to love! Thank you, Audrey! Way to go!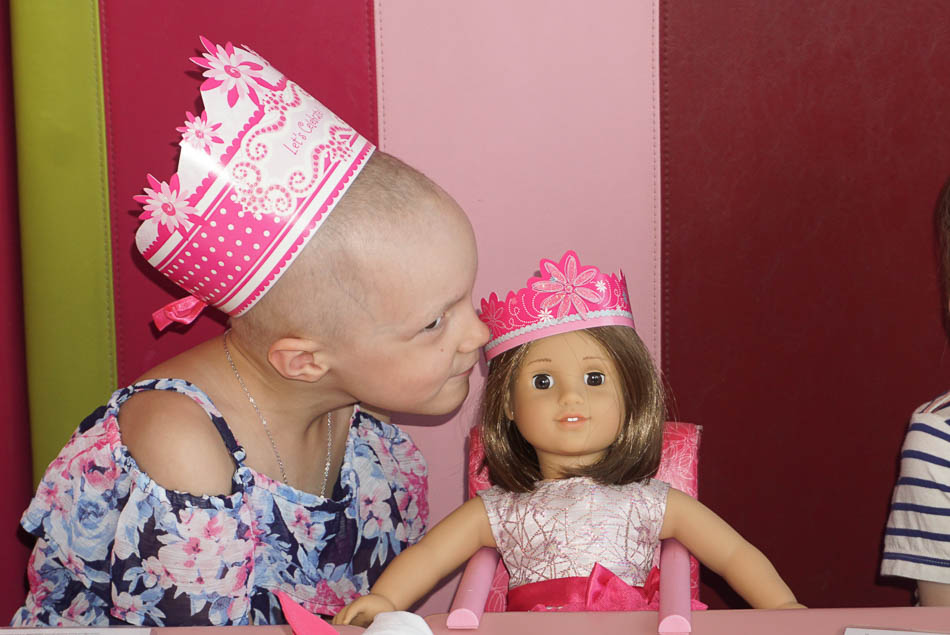 We so appreciate our donors who make gifts like this possible! Can you help with the next one?