Being a kid with cancer is bad enough. Being a kid with cancer during Covid times is even worse. And little Zoe – 3 years old – was diagnosed with leukemia right as the pandemic hit.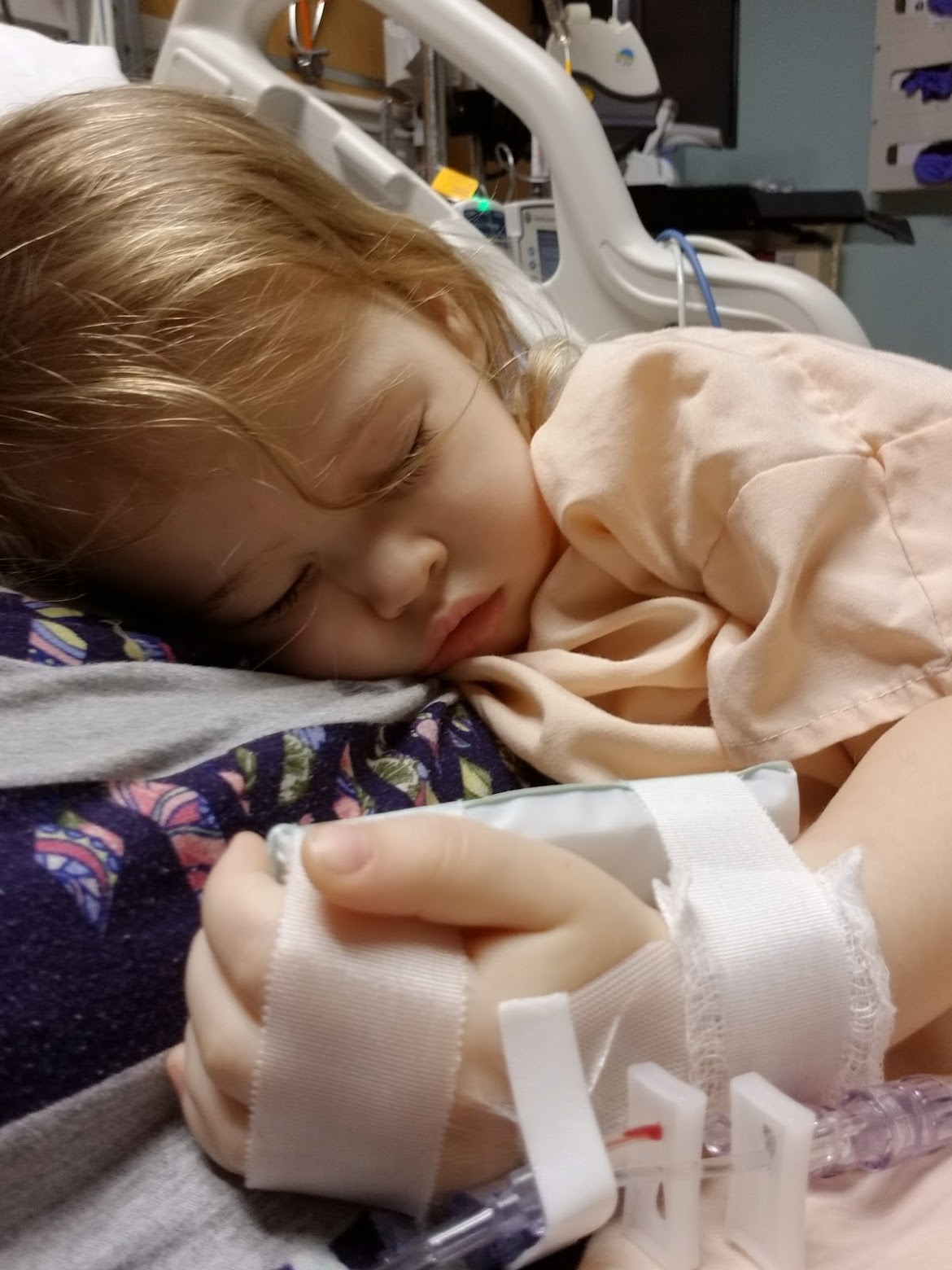 All kids with cancer face isolation, but this was different. Outside of her immediate family, Zoe could not be around anyone. Friends and extended family could not come over for a visit. She could not play in a park with the other kids. Mostly, her life was about heading to the hospital, coming home, and then heading back to the hospital again. So far, she's logged 54 days and 45 nights there. And the hospital time has not been pleasant, to say the least. She's had 250 doses of chemo…so far.
Team Summer kid Maddox knows how hard it is to be a kid with cancer. He went through the same thing about three years ago when he was around the same age as Zoe. Back then, he could at least have some friends over to play, and he felt bad that Zoe could not do the same. So he decided to bring the fun right to her!
When the big day arrived, he told Zoe over a Zoom call that he was making her a Team Summer kid and that she was going to get a special present picked out just for her!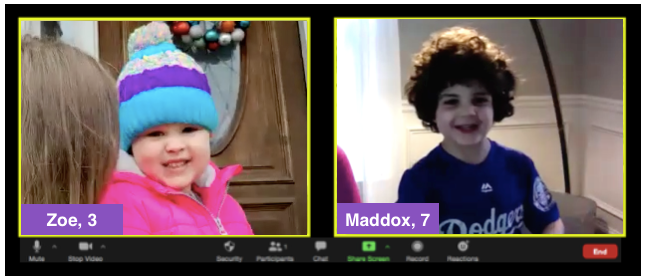 But before Maddox could go any further, Zoe had to tell Maddox something VERY important! She had new shoes!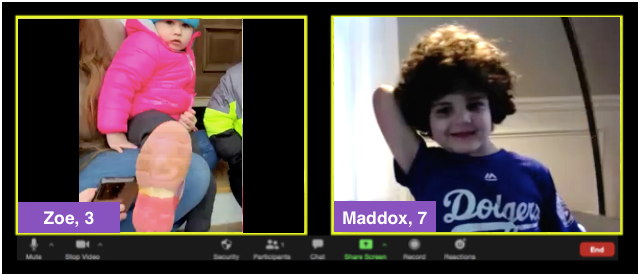 Maddox was suitably impressed! And now it was time for him to tell Zoe something VERY VERY important. Her surprise Team Summer gift was just around the corner in her yard!

She saw it right away! I mean, you can't miss your very own BOUNCY HOUSE in your VERY OWN backyard!! It only took about five seconds before Zoe was inside having an absolute ball!

Great job, Maddox. Now Zoe has a place to play whenever she wants to!
This month, donations to Team Summer will be contributed to our Purple Hair Challenge! We have a big goal: To raise $40,000 in the month of May! Can you help us help kids with cancer? Click here to make a donation! Events like this one are how we fund these gifts.
While Team Summer waits for the end of the pandemic and it's safe for kids with cancer to be together again, we're doing all of our gifts virtually like this one!