Two years ago, Charlie was a fearless little boy who loved to run, jump, and play! His family noticed some bruises, and he started having random nosebleeds. But everyone thought it was because he was so active. Then things got worse on his 6th birthday. He had a fever and other symptoms of the flu. Not surprisingly, doctors thought it WAS the flu…especially since the rest of his family came down with the flu, too! But over the next week or so, everyone else got better, but Charlie did not. More tests. On Christmas Day, Charlie and his family found out that he DID indeed have the flu…AND strep throat. But the doctors found something else: Cancer. It was leukemia. Not a very merry Christmas at all.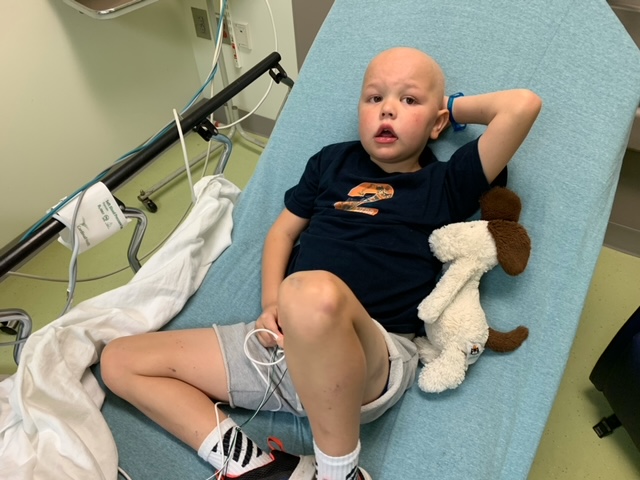 Team Summer kid Elise, who is also battling leukemia, recently met Charlie at a pediatric cancer event. She knows all about how yucky the cancer treatments can be and how awful Charlie must be feeling. She decided to try to cheer him up by making him a Team Summer kid, too.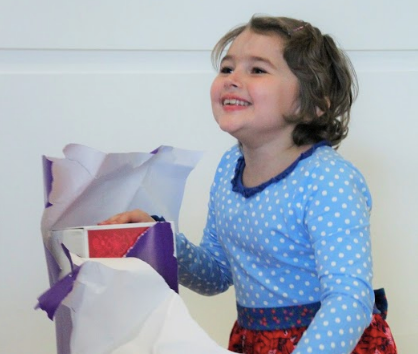 After lots of plotting and planning, the time came for Charlie's Team Summer surprise. As soon as Charlie got on the Zoom call, he knew something fun was up. Just look at that face!

After welcoming him to Team Summer, Elise told Charlie his Team Summer gift was outside. Off he went! And he  could hardly believe his eyes! It was exactly what he had been wanting – a bicycle! But not just ANY bicycle – a BMX bike…a special bike for tricks and stunts. We told you Charlie was a fearless kid, right??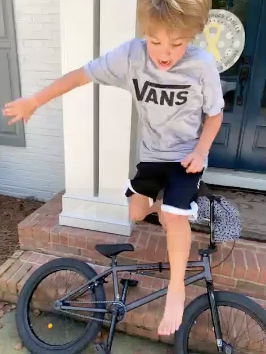 In a flash, Charlie grabbed his shoes and helmet and away he went!!!

Talk about a natural! We can't wait to see what he learns to do on his cool new bike!

Great job, Elise! Now Charlie has something to focus on besides cancer – his goal of becoming a champion BMX rider! And by the looks of this kid, we'd say he's got a good shot at it!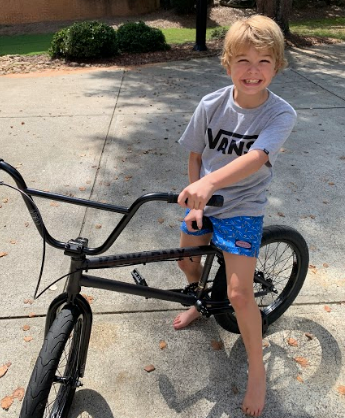 This month, donations to Team Summer will be contributed to our Purple Hair Challenge! We have a big goal, too: To raise $40,000 in the month of May! Can you help us help kids with cancer? Click on any of our participants and make a donation! Events like this one are how we fund these gifts.
While Team Summer waits for the end of the pandemic and it's safe for kids with cancer to be together again, we're doing all of our gifts virtually like this one!