For Maddox, cancer started with just a tiny bit of swelling on his neck, near his jawline. And then over the next few months, the swelling got worse. Turns out it was leukemia. He's had to have chemo every week since last November. Ugh. Even though he's only five years old, Maddox was really upset to lose his hair. It made him feel different from everyone else. Besides all the other yucky things about chemo, it also changed his tastebuds. Eating is so confusing now because he doesn't know what he likes anymore.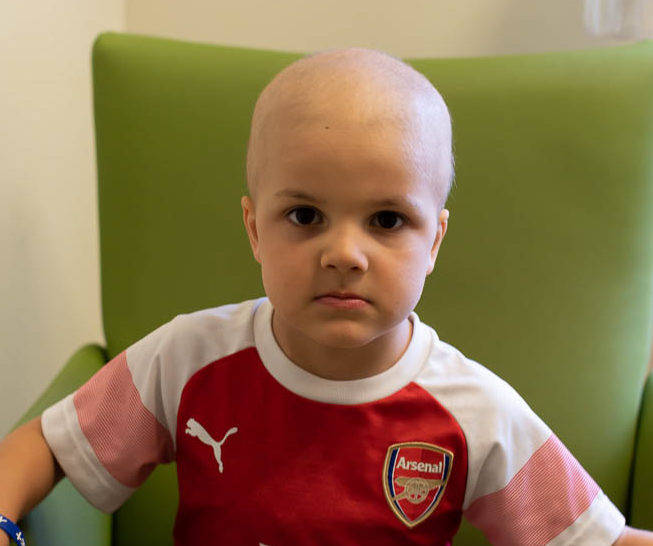 Team Summer kid Briley can relate. She's got the same kind of cancer, and she's had to deal with all the things Maddox is coping with. She wanted Maddox to know he was not alone. So one day when they were both in the hospital for treatment, Team Summer arranged for Maddox to visit Briley in her room. Briley had a surprise for Maddox!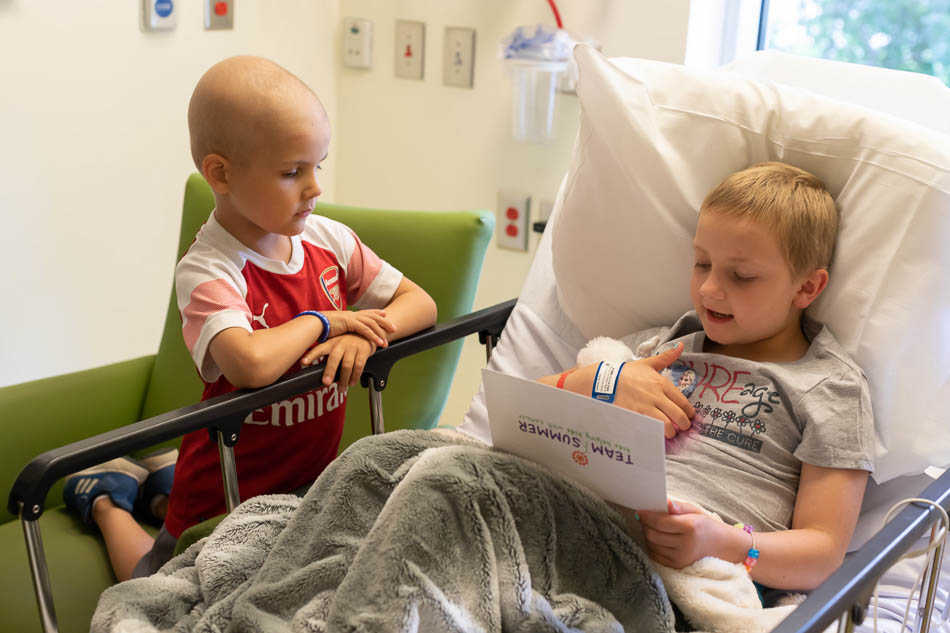 Briley knows having something to do when you are going through all this medical stuff is super important. And she found out Maddox LOVES Legos!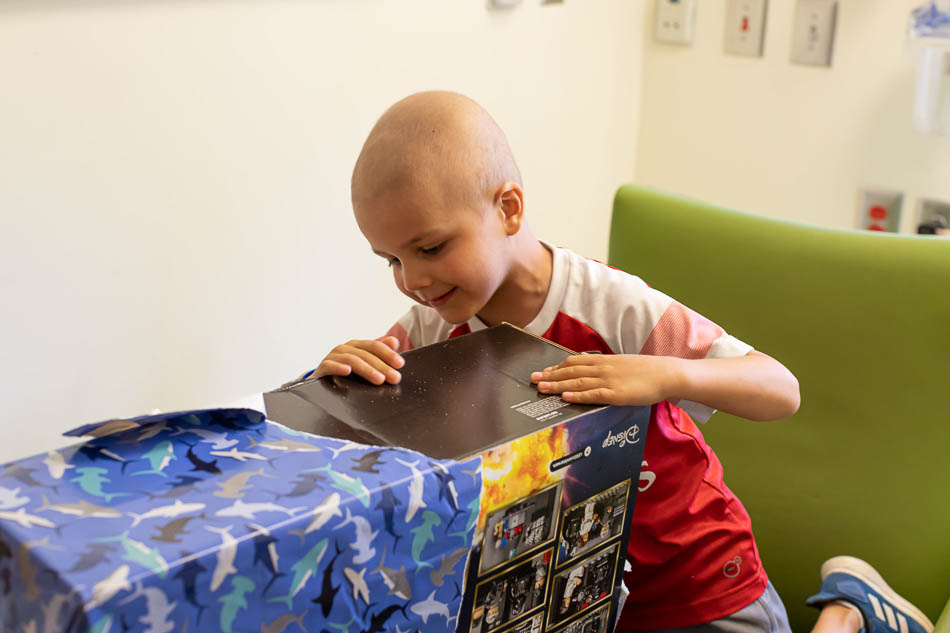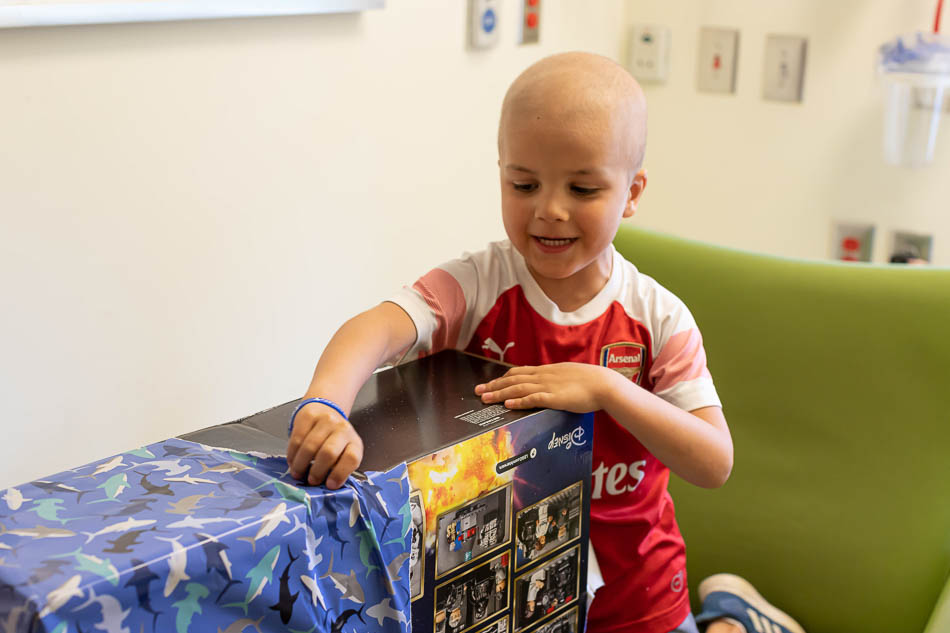 So she got him a most amazing box of Star Wars Legos ever! 4,016 pieces. (Seriously??)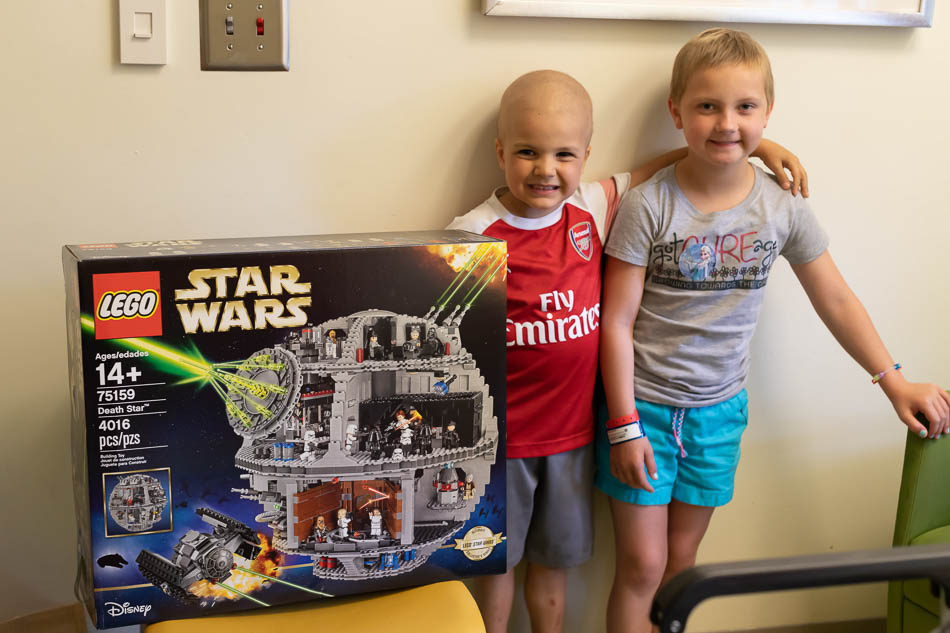 After we left, Maddox's mom texted us to say he was so happy that he was kissing the box! And speaking of the box, did you notice that it says it's for ages 14+? Maddox is five. No problem! He's REALLY good at this. Ever since he got his gift, he's been building away, lost in a Star Wars universe that has nothing to do with cancer.
Great job, Briley!! If our counting is correct, this is your fifth gift!! What an incredible girl you are! Keep going! You are doing so much good.
Thank you, Gaffney Taylor, for these adorable pictures. And thank you to our wonderful donors who make all these gifts possible!