It all started out so great. But sometimes things don't turn out the way you planned…they turn out even better!
Remember this girl? Team Summer kid Caroline! In the picture below, she is seeing her Team Summer gift for the first time – a swing set!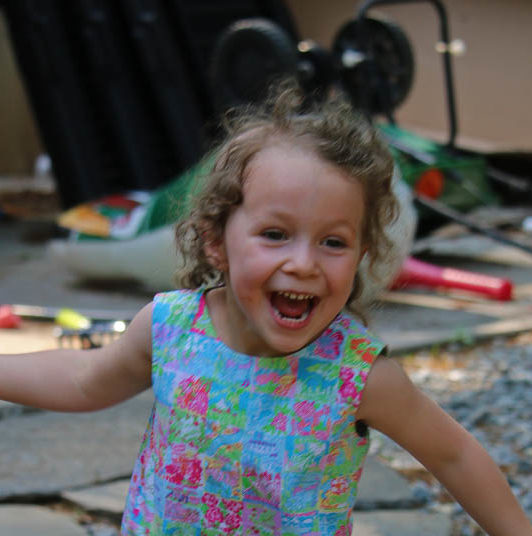 Well, as you might imagine, since Team Summer kids are so awesome, Caroline wanted to give the same gift to a girl she met along her cancer journey – three-year-old Chloe. Chloe is battling the same disease Caroline is – cancer of the optic nerve.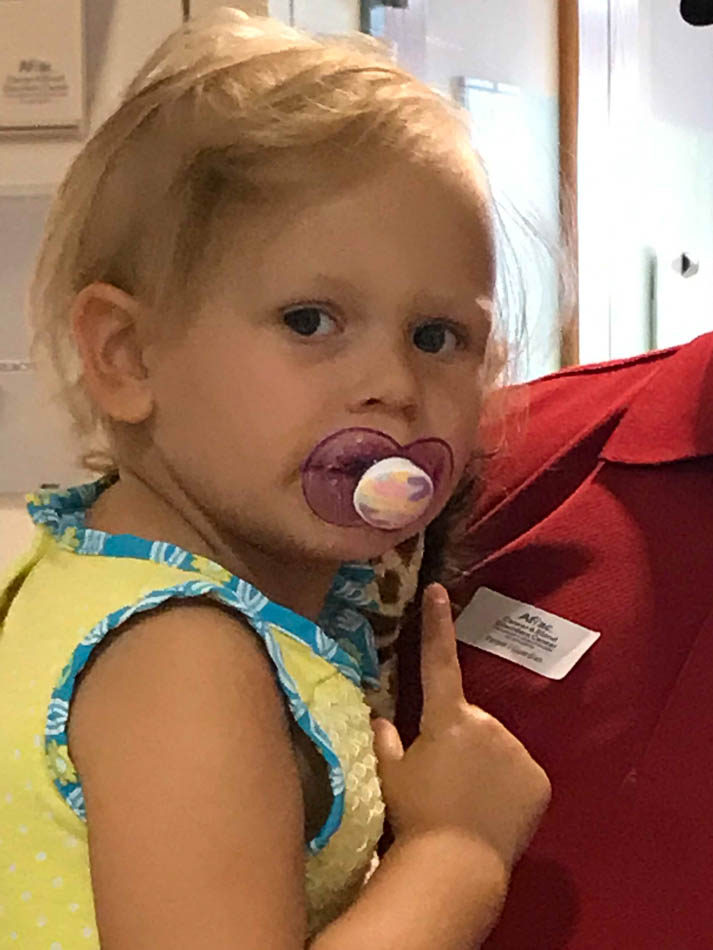 So it was all planned out. Because Chloe lives hours and hours away from Caroline, it was decided that  Caroline would surprise Chloe with a picture of the swing set while Chloe was in the hospital for chemo. Then the real swing set would be delivered to her house, which is on a military base. There, a whole crew of able-bodied military volunteers were standing by, ready to put it together for Chloe.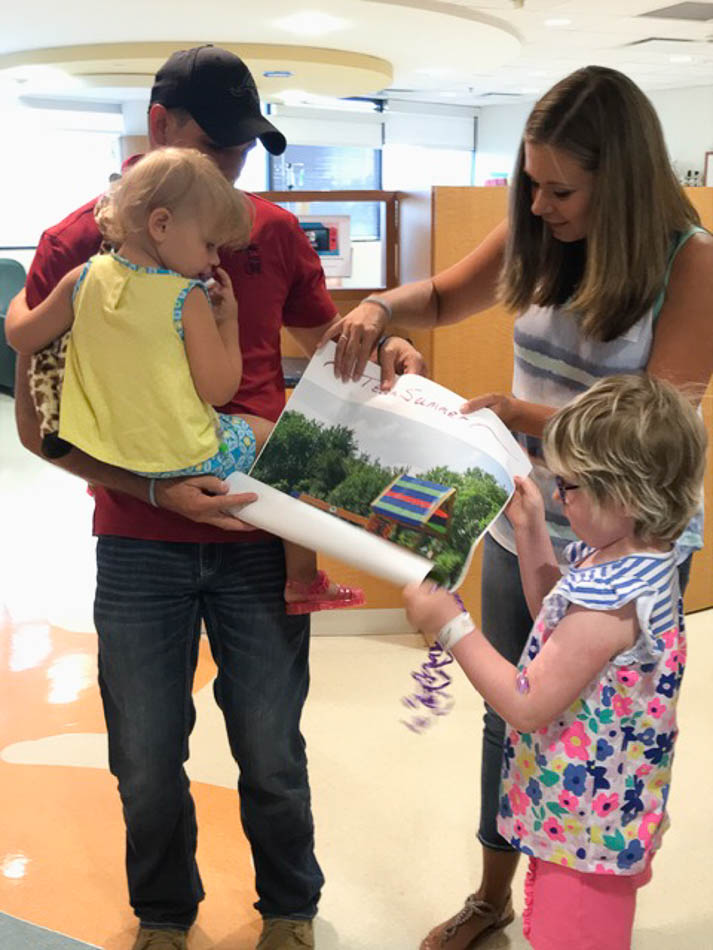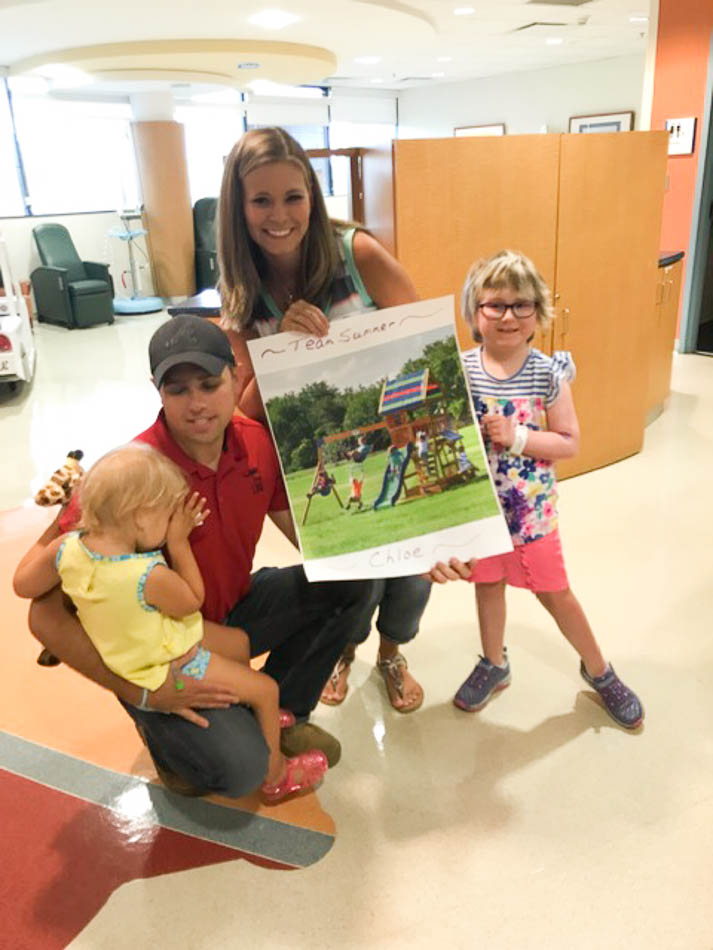 Now we are up to the part where things don't always go as planned. When the swing set was delivered, the company sent two boxes of the same thing, so half the swing set was missing. No problem; we reordered. But the boxes for the second shipment arrived really damaged, along with the parts inside. Back it went.
Just as we were trying to figure out what to do next, an amazing thing happened! Chloe's mom told a friend of hers who works at Home Depot what had happened, and – get this! – the friend said, 'Home Depot will get you a swing set for free!' And that is exactly what they did! Go Home Depot! What a great company!!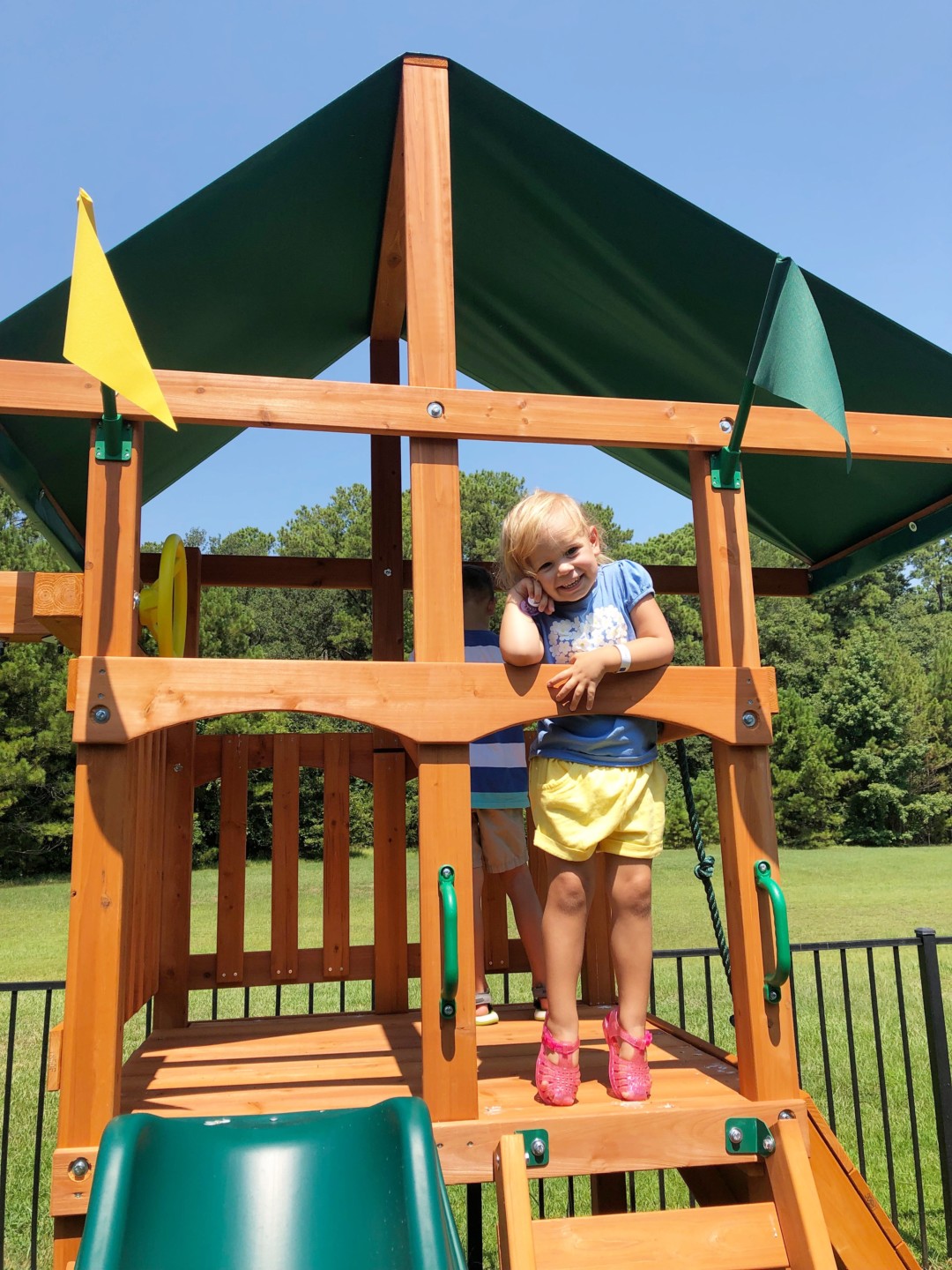 But Caroline still wanted to get Chloe a Team Summer gift, something just from her. Turns out that Chloe had been wanting her very first big-girl bed! Perfect! Thanks to our wonderful donors, Team Summer was able to make it happen!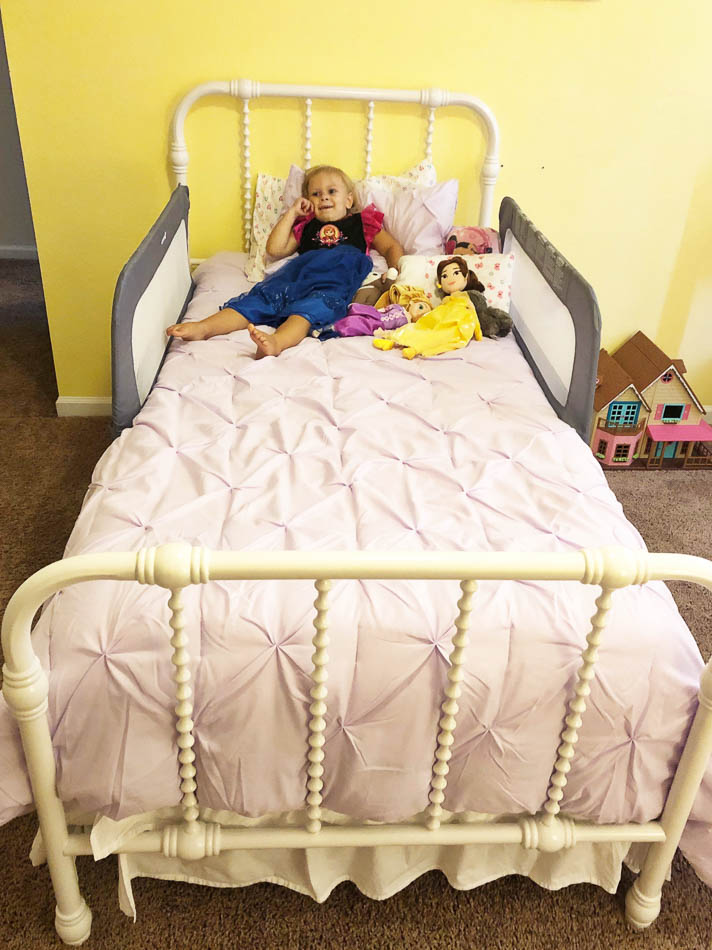 And Chloe's new bed has a soft, ultra-plush mattress so that when she gets home from a long day at the hospital, or a long day playing on her fabulous swing set, she's got an amazing place to hang out and be comfortable!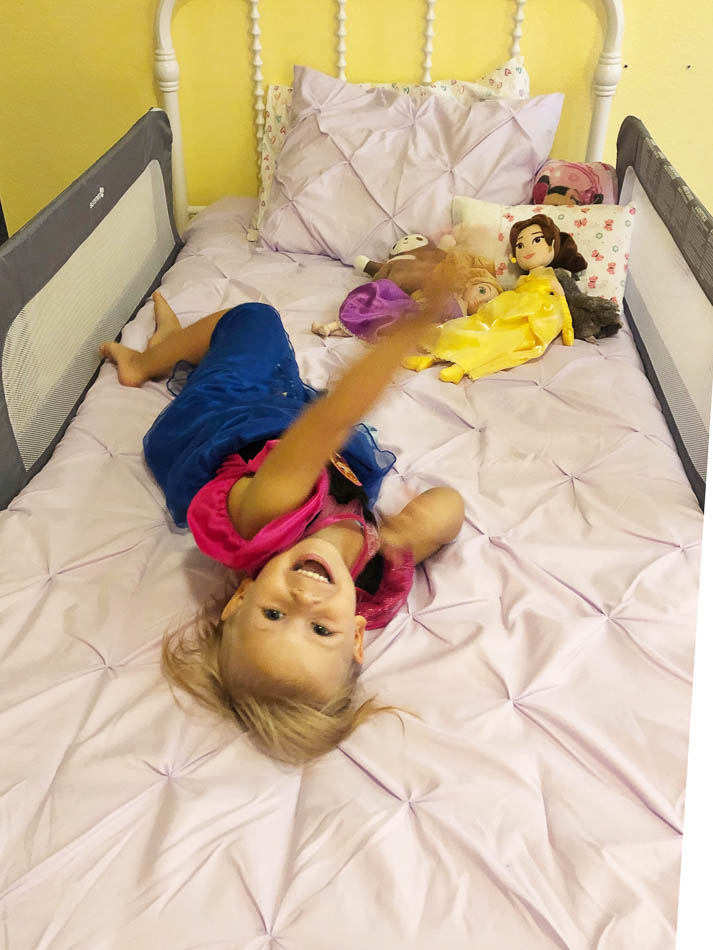 Doesn't Chloe look so happy?? Good job, Caroline! It all worked out! YAY!