Team Summer kid Briley loves to give Team Summer gifts to kids she meets along her cancer journey! She had a special one planned for three-year-old Remi, but there was one catch. Remi was in the hospital..and the gift was a Power Wheels tractor! No worries, Briley just drove it right down the hospital hallway!!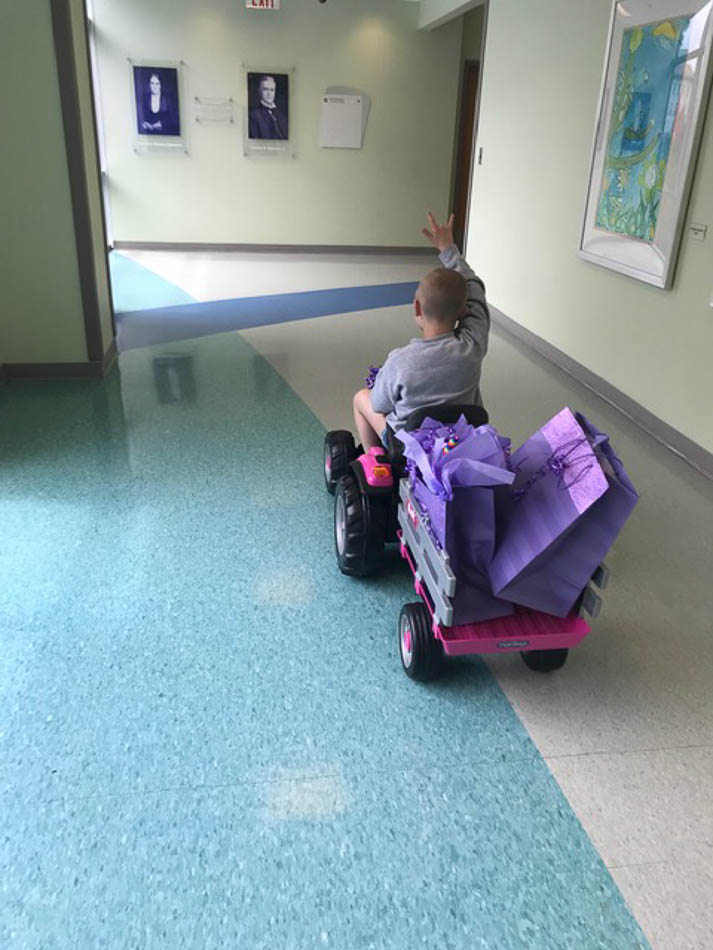 Remi knew something was up, but she didn't know what was waiting for her right around the corner!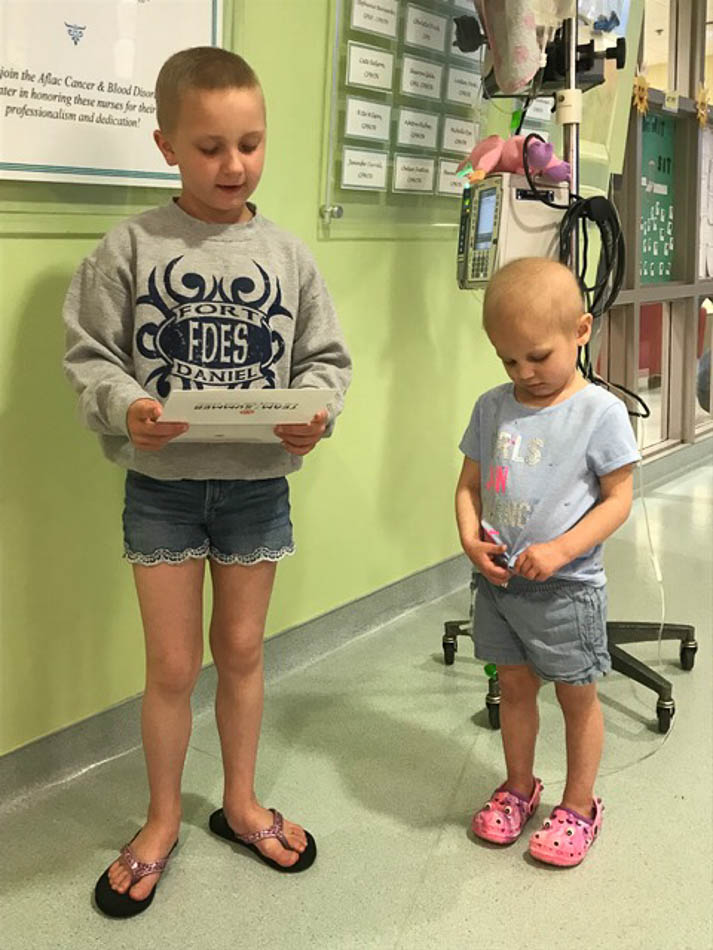 Briley and Remi are friends because they get chemo treatments together as they both battle leukemia. Remi was diagnosed last October. Her parents knew something was wrong, because Remi started taking naps. And she NEVER took naps. EVER. It did not take long for doctors to diagnose the problem, and it's been all about needles and hospitals since then.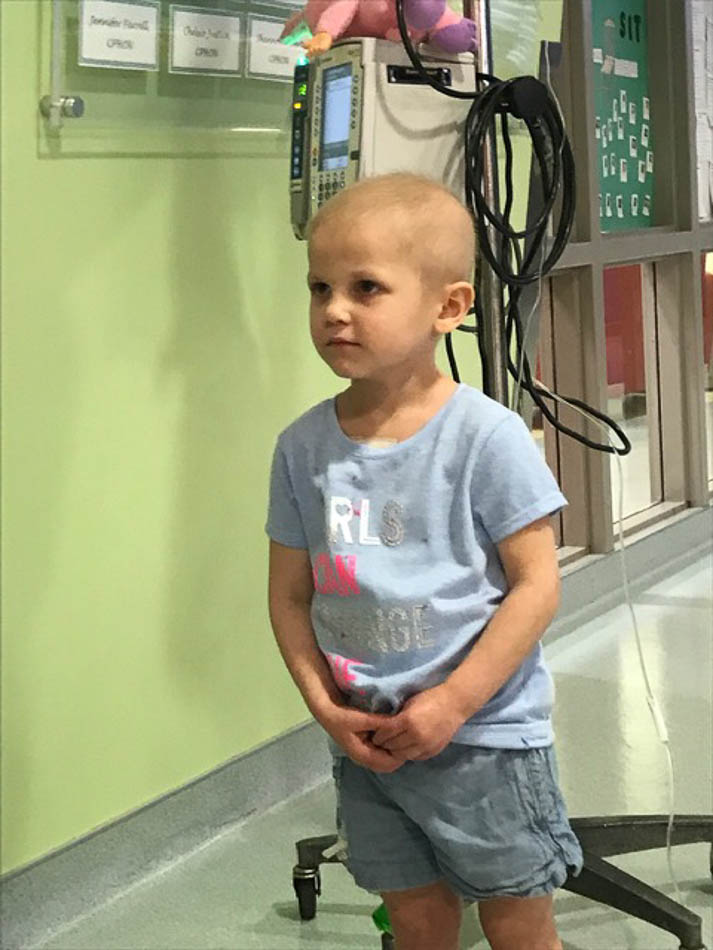 After reading the Team Summer Welcome Letter, Briley started with a warm-up gift. A pink helmet to go with what was coming…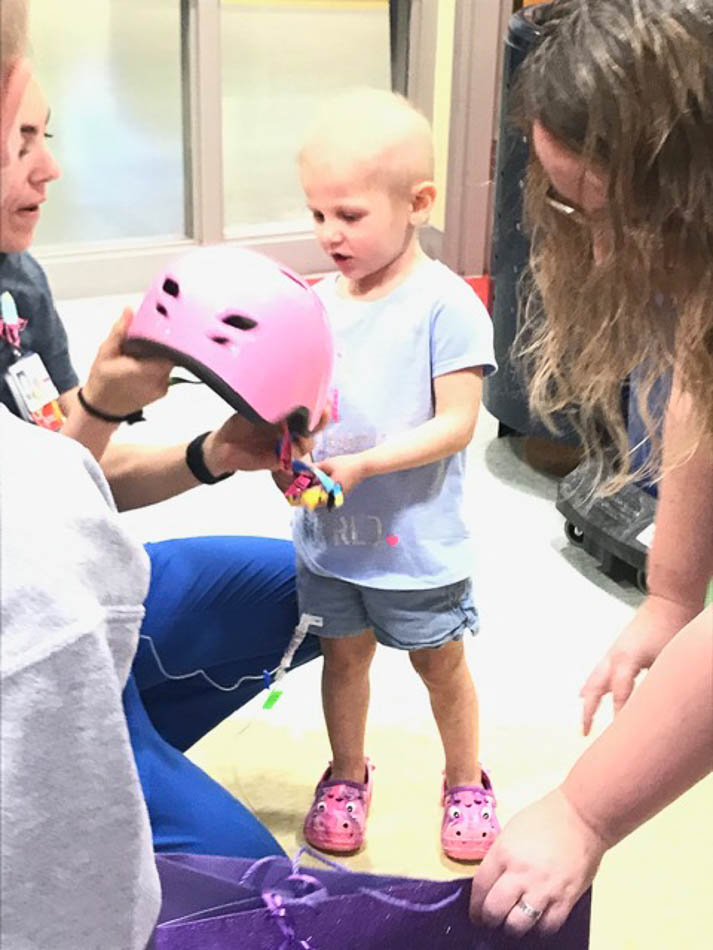 …her very own pink Power Wheels tractor! Remi was a bit shy at first about climbing aboard…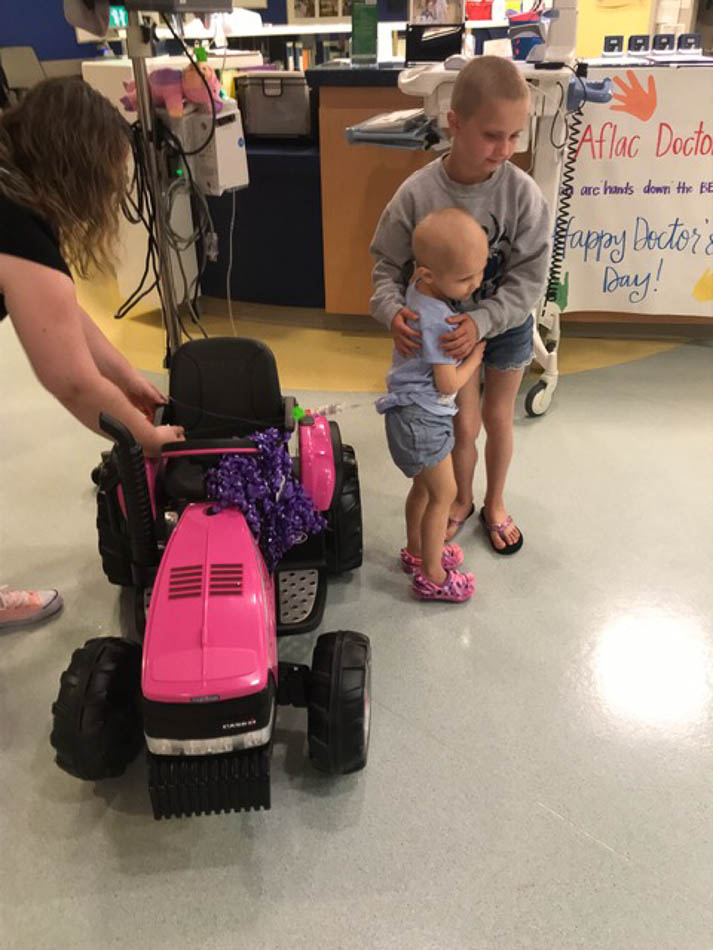 …but she caught on quickly! Bet you didn't know that a pink Power Wheels tractor could tow an IV pole, did you?!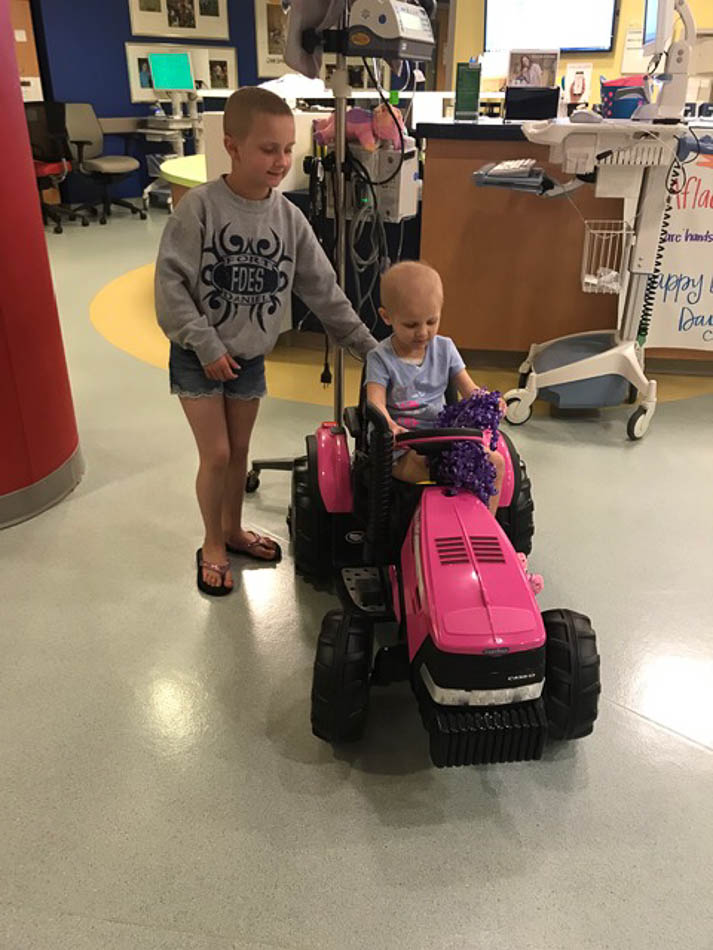 And rumor has it that Remi is home now, driving in circles all around her driveway!
Briley, we love the way you are finding kids to help…right in the middle of your own cancer battle. You are what Team Summer is all about!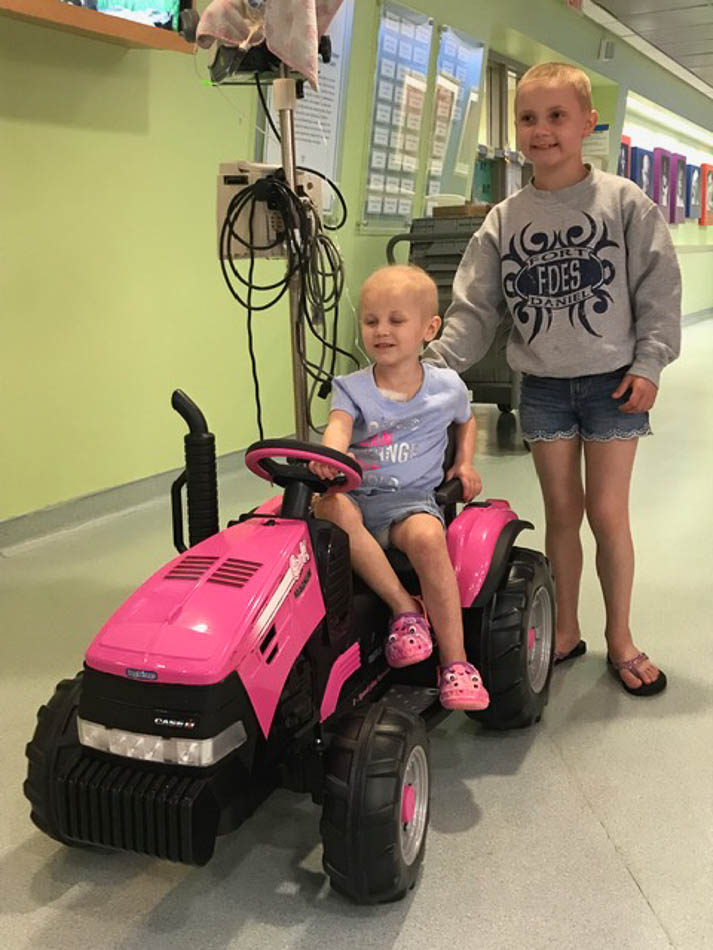 Thanks to all of you for donating so generously to Team Summer and making this gift possible! We are so grateful for you!