Marnier has always loved music. She's only in the 10th grade, but she already knows she wants to go to a performing arts school after high school. She's the kind of kid who can pick up any instrument and play it. And she's not going to let cancer stand in her way. But, boy oh boy, has it tried!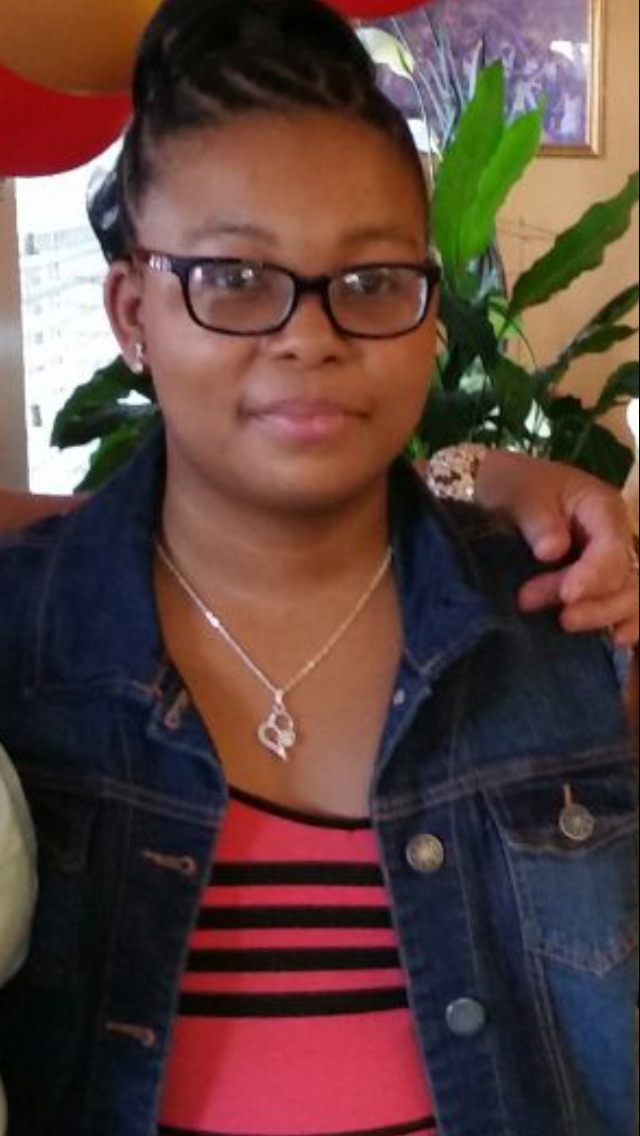 Three and a half years ago, Marnier's mom noticed what looked like a bug bite on her cheek. Turns out, it was a sarcoma cancer. She had radiation and chemotherapy and thought that was that. Then it came back – this time in her eye. A surgery removed her right eye and part of her cheekbone. She's already had some reconstructive surgery, and there's more to come.
Team Summer kid Michael met Marnier at a cancer event and they became friends. He wanted to make her a Team Summer kid, too.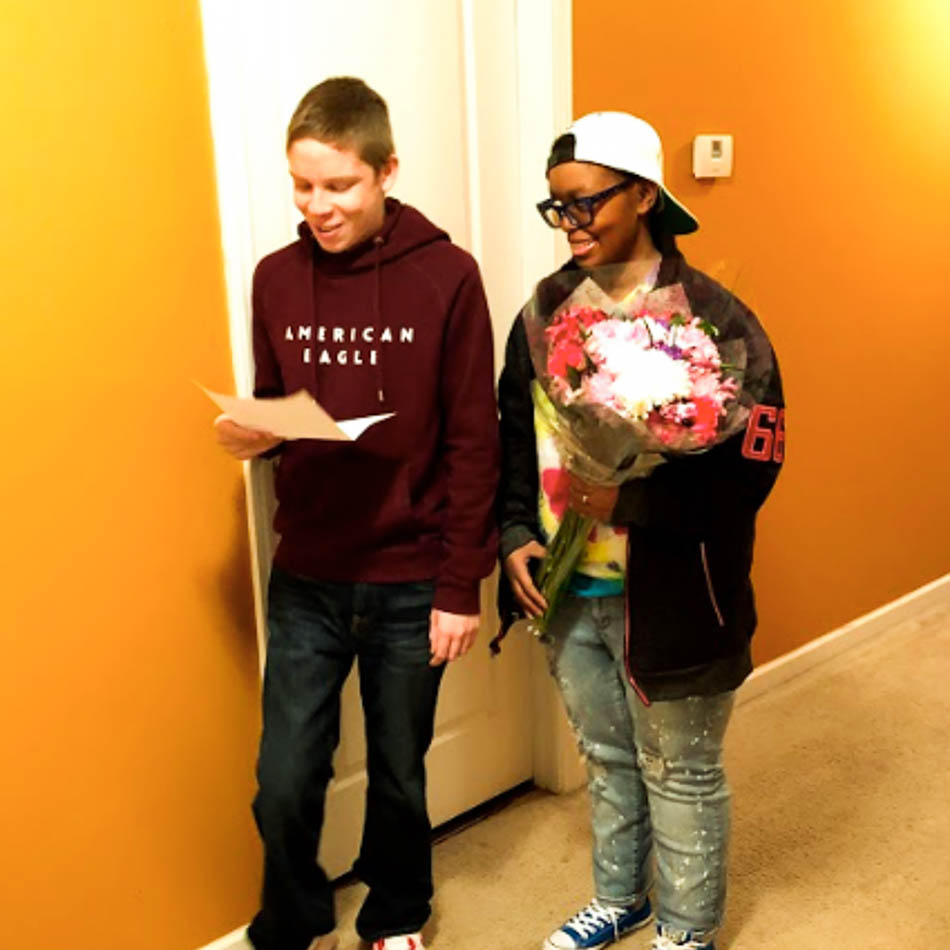 Yes, Michael brought her flowers! Did you see them in the picture above? We've wracked our brains, but we can't think of another Team Summer kid doing anything like that before! So kind and thoughtful, Michael. Okay, Marnier's Team Summer surprise was still to come…and it was set up right inside her own bedroom!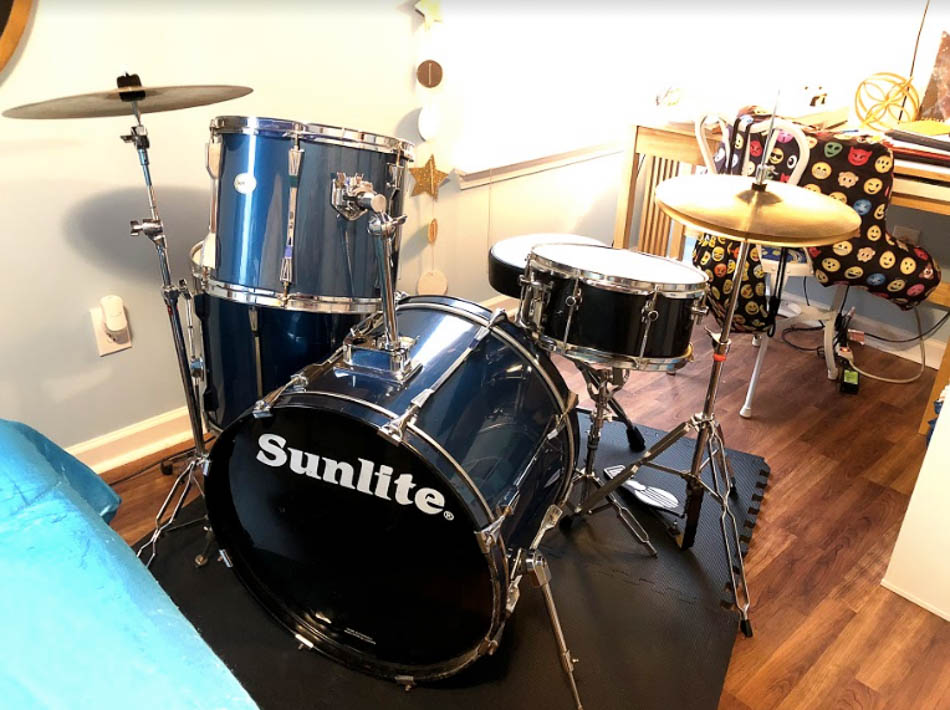 Yup, a drum set! We found out that Marnier had always wanted to learn to play the drums, and Michael wanted to give her the chance. Check out that smile below as she spots her drums for the first time!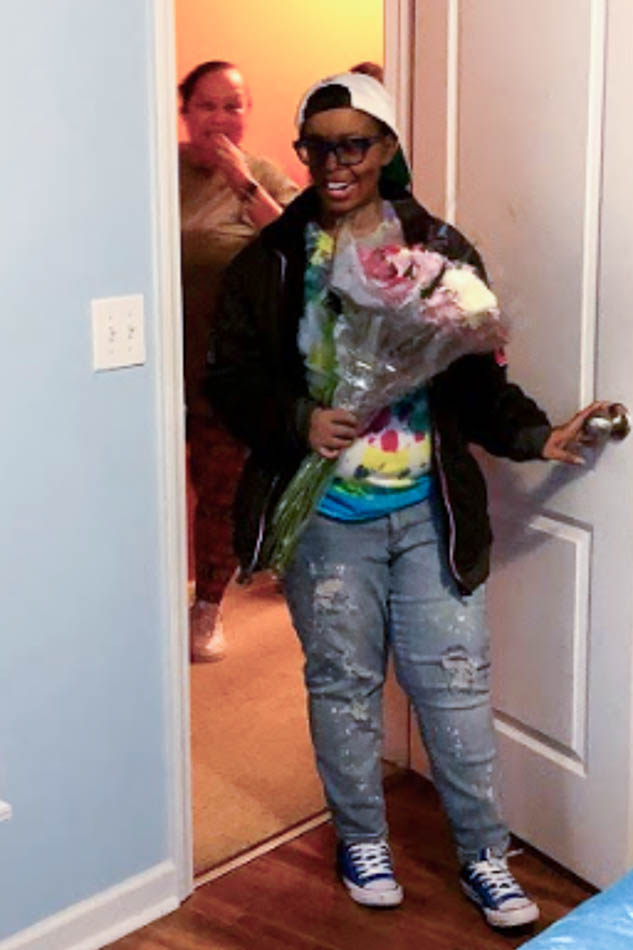 And may we say that Marnier must have an amazingly supportive family, because it is about to get LOUD in this house!!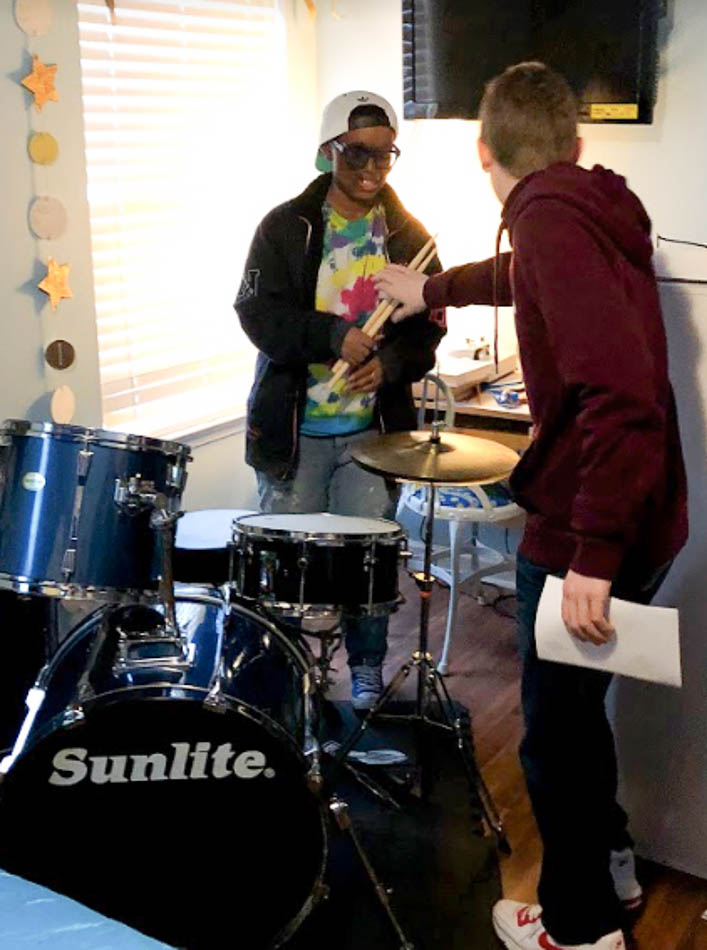 We have no doubt that when Marnier is lost in the beat of her drums – which her mother tells us she plays all the time now – what Marnier has endured…and what is still to come…fades away.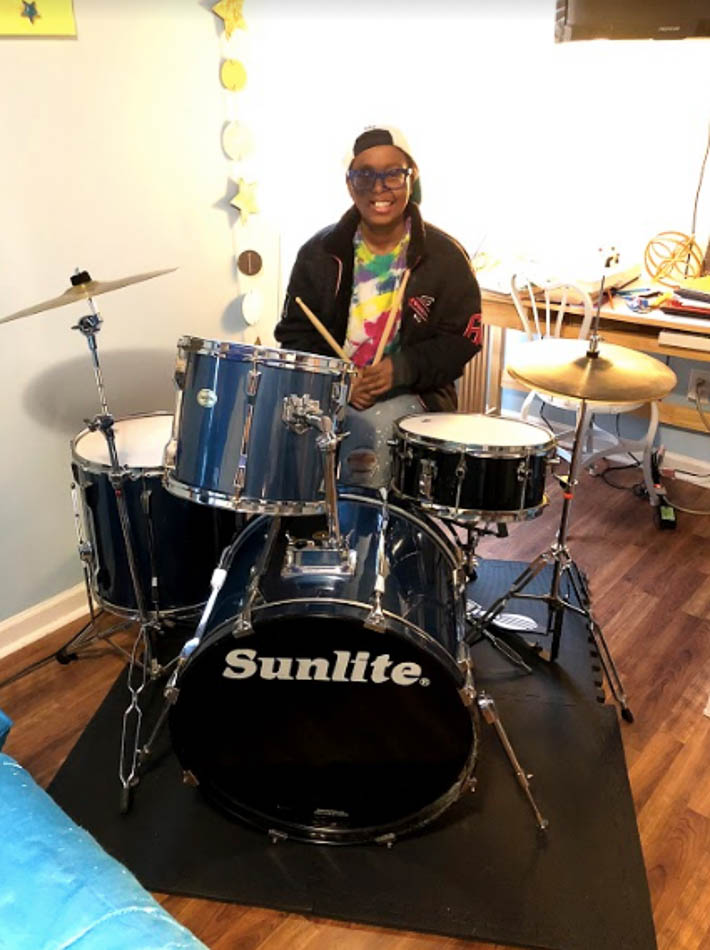 And that, Michael, is exactly what a Team Summer gift should do. Well done!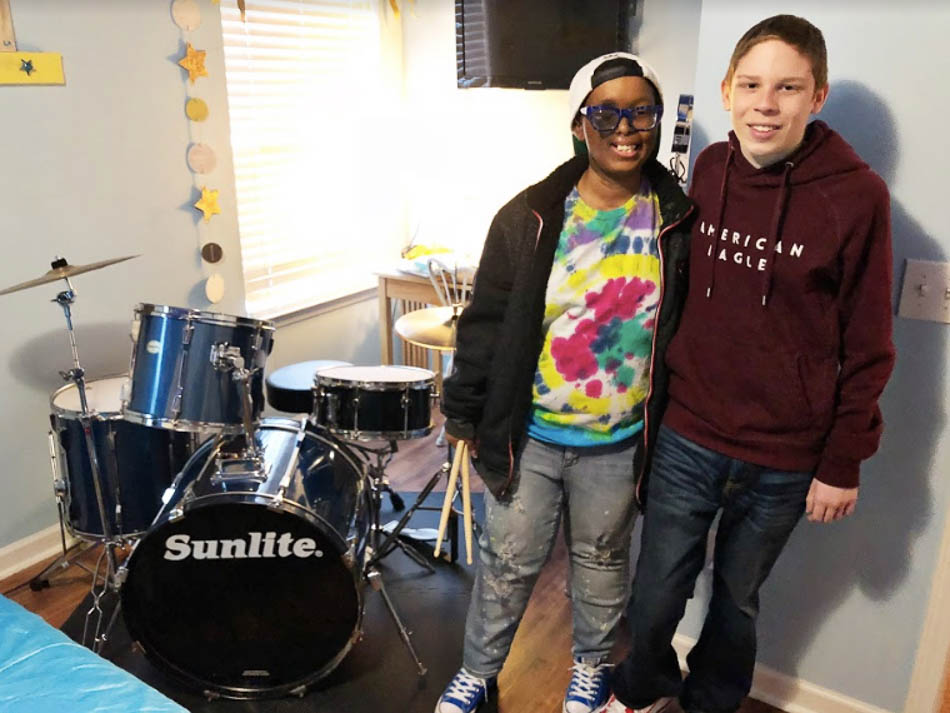 Can you help us help kids with cancer? All our gifts are paid for by donations from people like you!