It's time once again for a brave group of Team Summer supporters to put their heads on the purple chopping block… all for the good of the mission!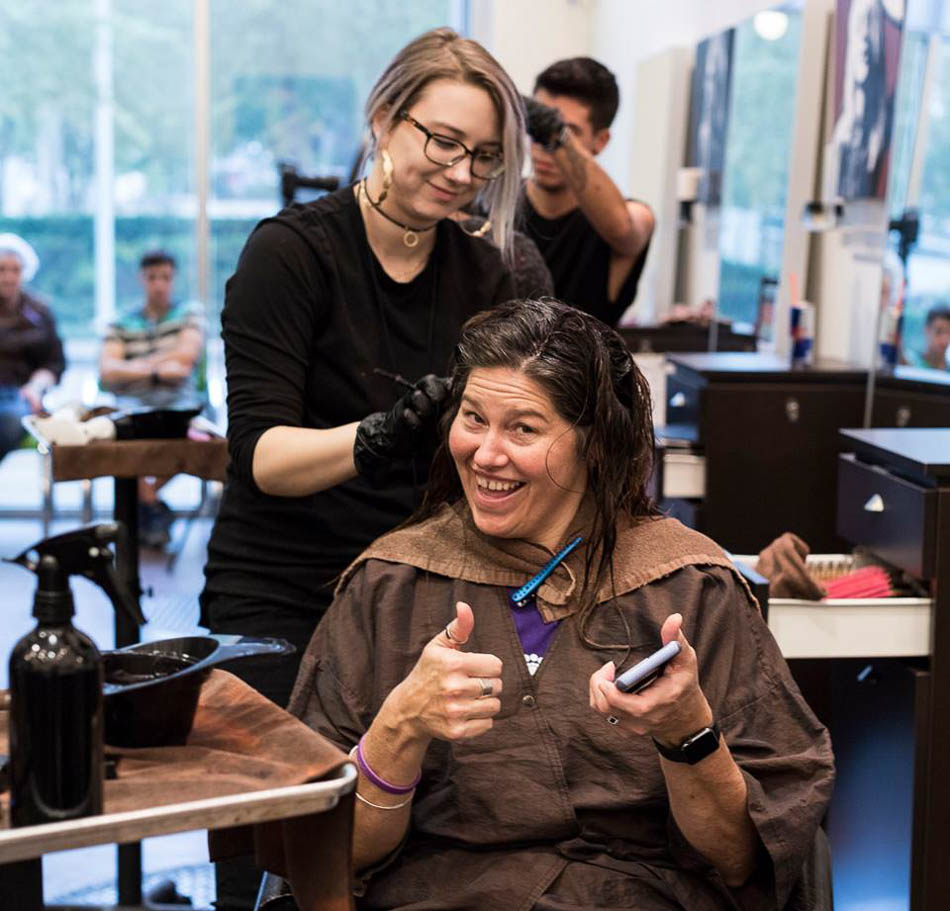 The Purple Hair Challenge is underway! Fifty-five people are raising money for Team Summer the entire month of May with the promise that they will dye their hair purple in early June! (Purple was Summer's favorite color.) Participants include cancer survivors – including two Team Summer kids who are all grown up and healthy (!), two of Summer's nurses from MD Anderson, fifteen of Summer's closest friends, Summer's mom and stepdad, former and current Team Summer board members, plus a bunch people who love what Team Summer does!
The success of this fundraiser – which has the audacious goal of $50,000 – is vital to fund the mission of Team Summer. If you can help, please click here, choose someone to support, and donate on his/her page.
The fantastic staff at Salon Skanda in Sandy Springs is once again donating its supplies, services, and time to turn us all purple come June. What an incredible bunch! We are beyond grateful for their generosity!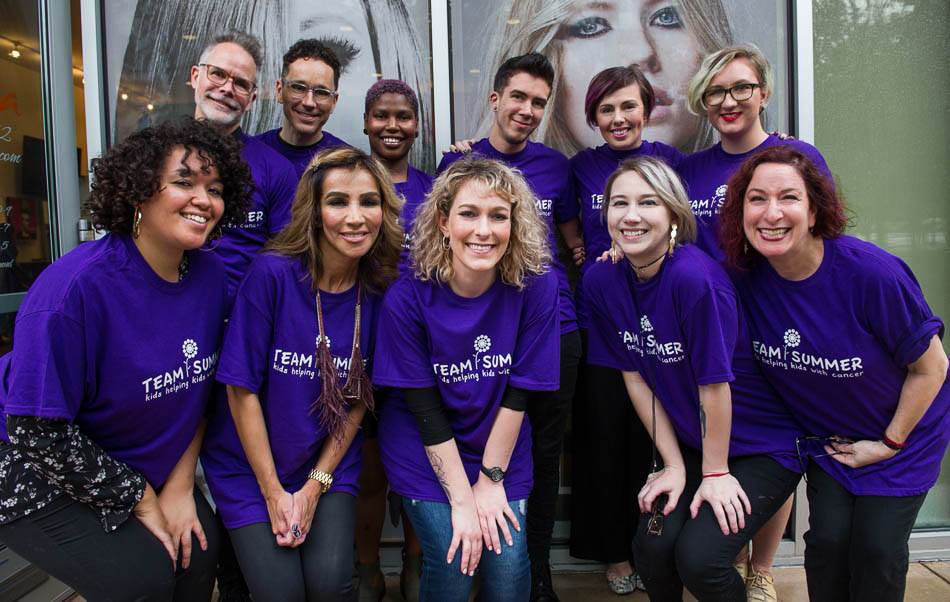 Here are some pics from 2017 – the last time we did this craziness!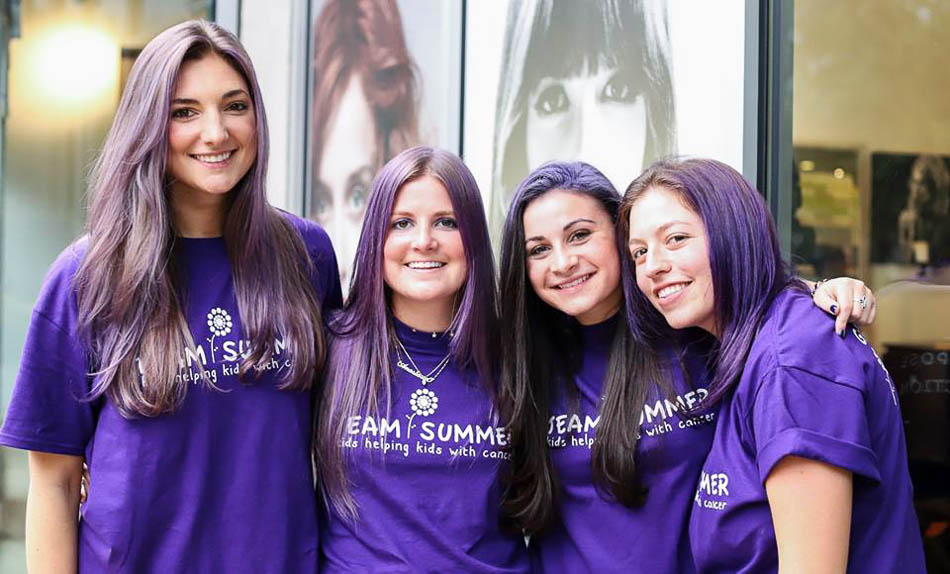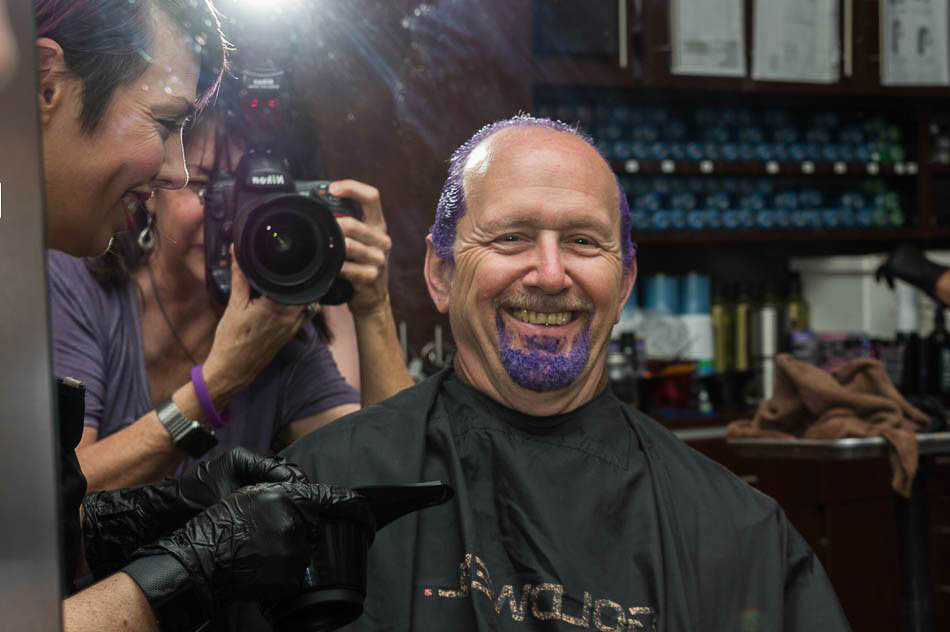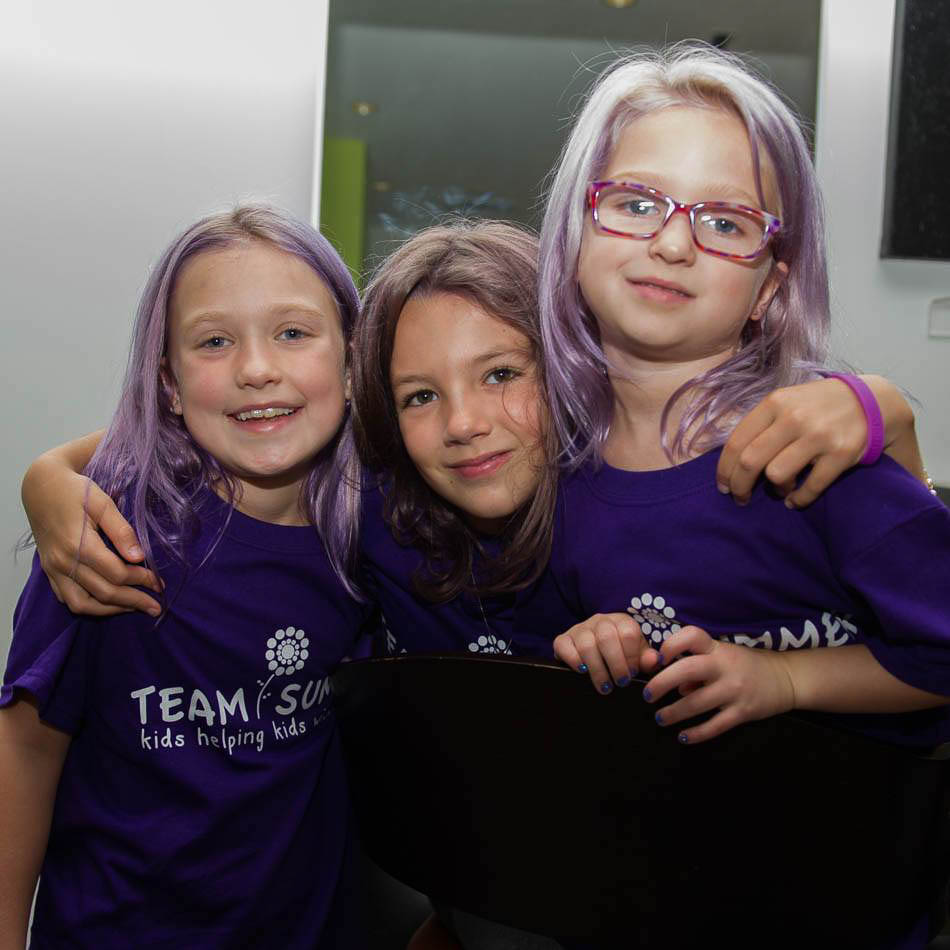 So just be grateful it's not you ending up with purple hair, right? All you have to do is make a donation! It's easy! Just click here!