A year and a half ago, Cora was a little girl with a big ambition! She wanted to be a Ninja Warrior. Now, if you have no idea what that means, you've probably never seen the reality TV program American Ninja Warrior. It's a show where contestants – with a WHOLE lot of athletic ability – compete on challenging obstacles courses. Cora had always dreamed of being on the show —  climbing, swinging, and racing to the finish. Then all that got put on the back burner. Symptoms like back pain and swollen lymph nodes led to blood work, which confirmed everyone's worst fear: Cora had leukemia. No more Ninja moves for awhile.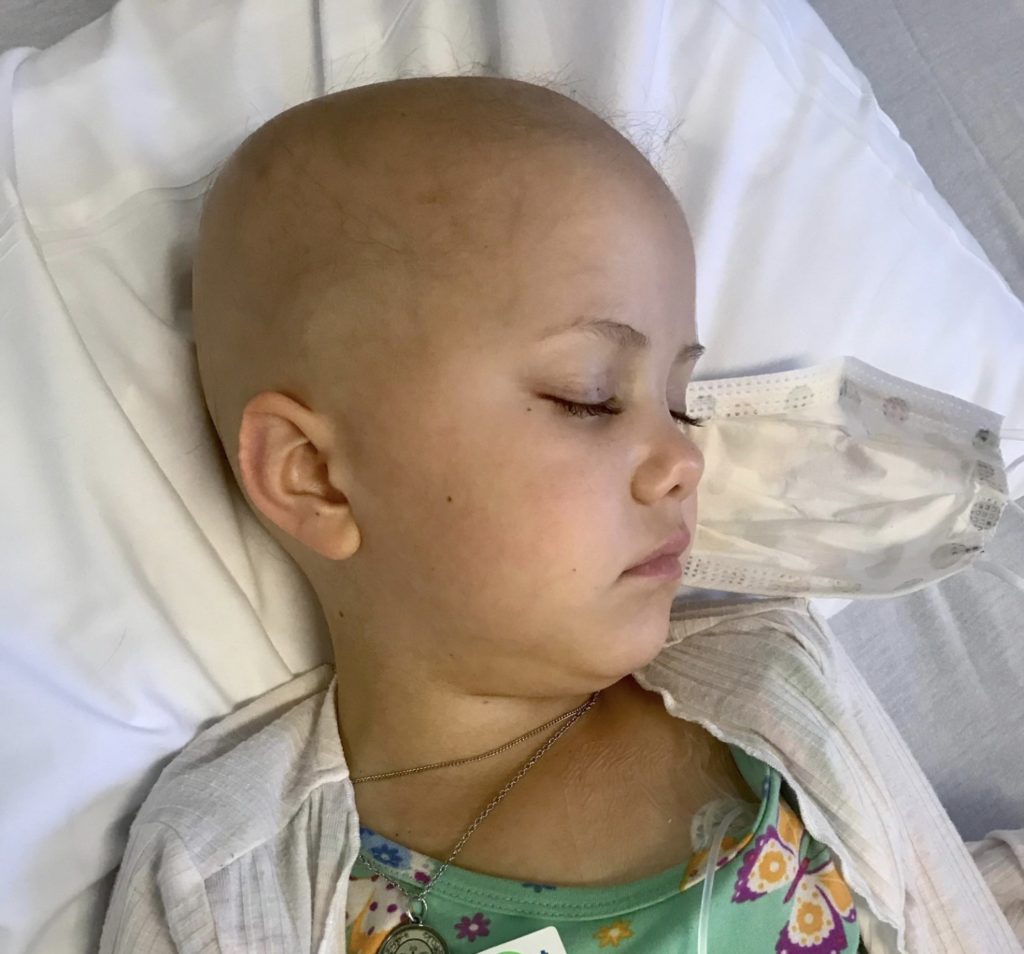 Cora began eight straight months of intense chemotherapy. Ugh. All this started during the height of the pandemic, so the isolation  – which is always bad – was a whole lot worse. And how sad is this? Because of the pandemic, the hospital could only allow one kid at a time into the playroom. That sounded super lonely to Team Summer kid Rosie Jane, who knows all about what it's like to be a kid with cancer. She is battling leukemia herself. The girls' mothers connected, and we all went to work on a special gift for Cora.
When the big day arrived, the girls got on a zoom call together!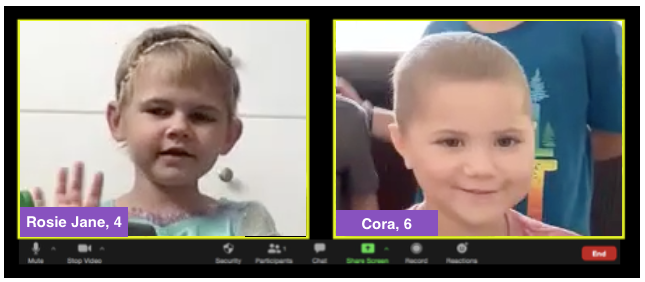 After Rosie Jane officially welcomed Cora to Team Summer, she told Cora to go outside to her backyard.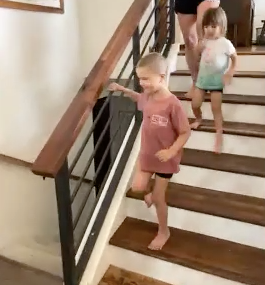 Cora could hardly believe her eyes! There was her very own Ninja training course!! It had a huge climbing dome and a gymnastics bar with a mat so she could practice her swings and flips! Cora wasted no time. She started her training right away!

Expect great things from our little Ninja! And keep your eye on American Ninja Warrior. You might just see Cora on the show one of these days!
Way to go, Rosie Jane!! You've given Cora something other than cancer to focus on, and that's what a Team Summer gift is all about.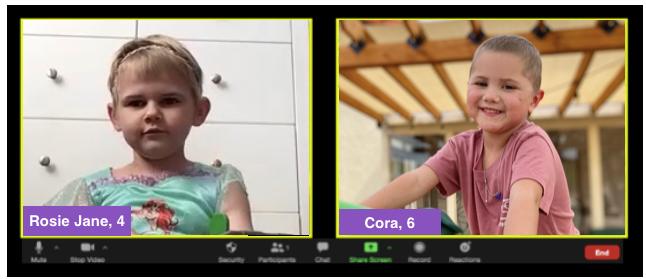 If you have contributed to Team Summer, you've helped make these moments possible! Thank you! All our gifts are funded by people like you.