Pandemics are hard. They are even harder when you have cancer. Kalani got diagnosed with leukemia and lymphoma just as the pandemic was in full swing – July of 2020. All cancer patients have to be careful because of their compromised immune systems. But the pandemic has taken being careful to a whole new level. It's lonely. Especially if you are a kid.
By January 2021, it looked as if Kalani was out of the woods. That wonderful word: remission! But by October, the cancer was back. And so were the difficult treatments – chemotherapy, bone marrow aspirates, lumbar punctures – and maybe worst of all, the isolation was back, too.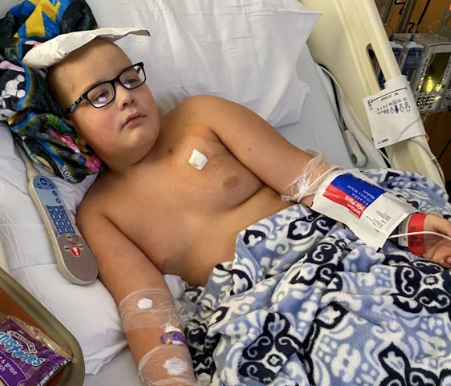 Team Summer kid Kaleb has been fighting cancer for most of his life, so he totally gets what Kalani is going through. When he and his mom met Kalani's mom in a hospital elevator, Kaleb knew before the elevator made it to the ground floor that he wanted to make Kalani a Team Summer kid, too!
We found out Kalani was a huge Transformers fan. One might even say fanatic! 🙂 Ever since he was three years old, Kalani has loved everything and anything having to do with Transformers. Team Summer went to work!
The big day finally arrived. The boys hadn't met before, so at first Kalani was a little confused on the Zoom call.
After Kaleb read Kalani the Team Summer welcome letter, the gift-giving began! Kaleb started small…Transformers socks. Next a Transformers T-shirt. Then some Transformers posters for Kalani's room. He loved everything, but Kaleb was saving the best for last. Kalani had been wanting some very rare Transformers action figures for a long, long time; AND WE FOUND THEM!! Not one, but THREE of them! That meant we got to see Kalani's shocked reaction THREE TIMES!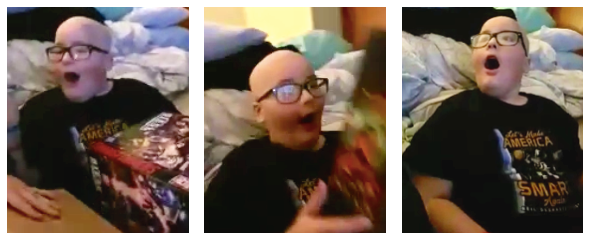 How awesome is that face?? Reactions like these are what Team Summer is all about! Thank you, Kaleb, for your kind and giving heart. Gift #11 for you. Wow! Way to go!

Kalani's mom told us that he tells anyone and everyone he sees about his new Transformers action figures. AND he brings them to the hospital…so watch out cancer, Kalani has backup now!!!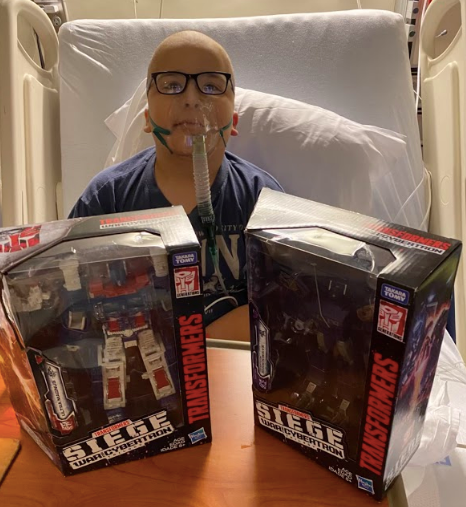 If you have contributed to Team Summer, you've helped make these moments possible! Thank you! We can't do any of this without you. All our gifts are funded by people like you.