This is the story of Team Summer kid named Briley who has done something amazing! Some Team Summer kids just stand out. Take Kayla for example. She became a Team Summer kid when she was 11 years old. She gave 12 Team Summer gifts over a three-year period…all while battling a brain tumor. That was the Team Summer kids' record for the most gifts given.

UNTIL NOW!
We are excited to tell you that Briley just broke Kayla's record, giving her 13th Team Summer gift this week! WOW!!! Briley, we are so proud of you!!!!
For Briley, her giving streak started back in November of 2018 when she was eight years old. She got a surprise gift from Team Summer kid Peyton – a trip to the Fox Theatre in Atlanta to see a holiday show. SO fun! That's Briley on the left.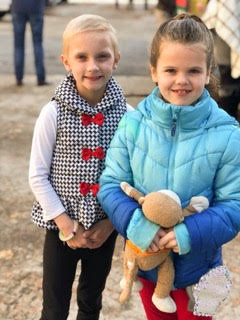 As soon as Briley got through some of the worst months of her treatment, she started looking for a kid with cancer she could help. Her mom says that giving for Briley is like saying, "You're sick. I'm sick. I hope this makes you feel better!" She found 5-year-old Zamirah, who was battling neuroblastoma. Briley surprised her with a shopping spree at Target! Zamirah had a ball!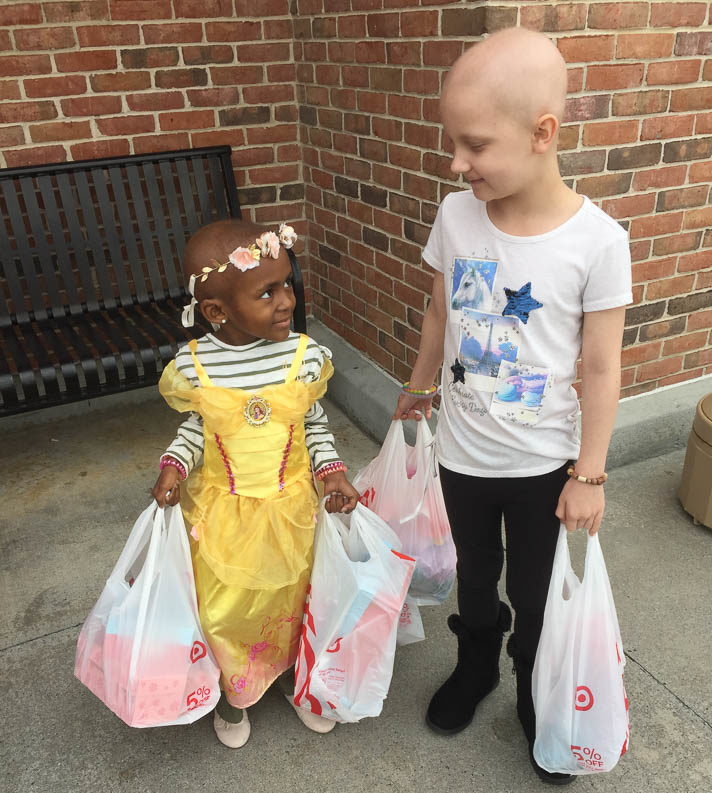 After that, Briley's giving just took off! The spring of 2019, she gave Power Wheels vehicles to 6-year old Mycha and 3-year-old Remi, both battling leukemia.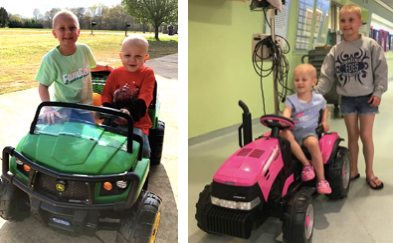 That summer, she gave 5-year-old Maddox a Star Wars lego set and 3-year-old Maddie a playhouse, also both battling leukemia just like Briley.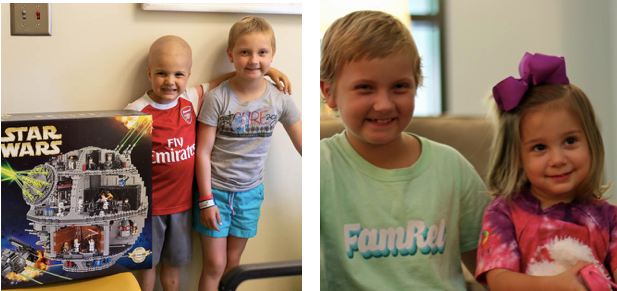 Over the next five months, the gift-giving was fast and furious! An Apple Watch to 17-year-old Chase with bone marrow cancer, and more gifts to kids with leukemia – a trampoline to 4-year-old Maddie (yes, another Maddie!), an electric four-wheeler to 7-year-old Andrew, a behind-the-scenes tour of the Walking Dead set to 11-year-old Ryleigh, and a swingset to 5-year-old Sonnett.

Even the pandemic did not slow Briley down! Via Zoom, she gave 10-year-old Landon, fighting leukemia, a trampoline with a basketball hoop; and an electric bike to 12-year-old Keran who had a rare sarcoma cancer. Don't you just love the looks on their faces??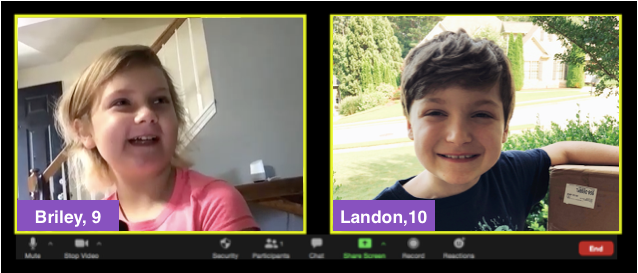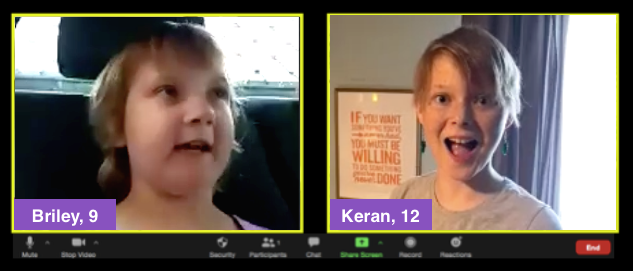 And then earlier this week, Briley gave her 13th gift, breaking the Team Summer kids record! A Nintendo Switch to 7-year-old Allie who is battling leukemia. Wahoo!!! Way to go Briley!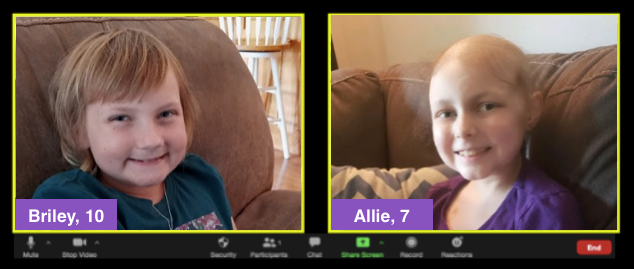 Oh, notice Briley's age has changed to 10? She had a birthday between the last gift and this one. Happy birthday, Briley!
Briley's mother told us that focusing on giving has taught Briley to really see kids and empathize with what they're going through – even when she was hurting herself. And that is pretty darn amazing for a ten-year-old!
The best news of all: Briley recently finished her last chemo treatment! But don't think she's going to stop giving. No way! She's already got gift #14 lined up!
We love you, Briley!
_____________________________________________________________________________________________________________________________
Do you know a kid with cancer in active treatment age 5-21 in Georgia? You can nominate that child here. But shhhhhh! Remember, Team Summer gifts are always a surprise!
Raising money to support this program in the middle of a pandemic is challenging, to say the least. Can you help Team Summer bridge the gap until we can get back to our normal fundraising activities? We would SO appreciate your help, especially now!