Seventeen-year-old Trevor is a sports guy! Baseball's his favorite, and he played as much of it as he could in high school, excelling as a starting pitcher and first baseman.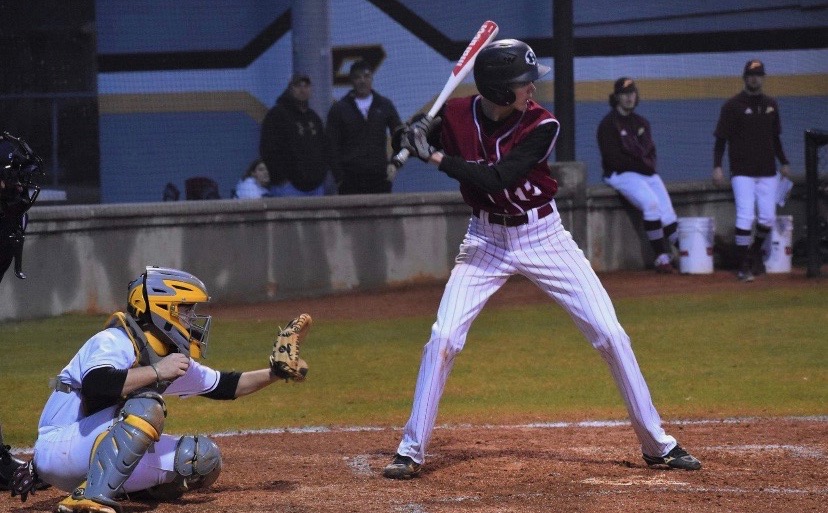 That is, until some weird symptoms began to plague him: fatigue, fevers, lightheadedness. His coaches said they thought he looked pale. Even before his doctors could get to the bottom of it, Trevor googled his symptoms and came up with a diagnosis: leukemia. Turns out he was right. Trevor went from having the world by the tail, to landing right smack in a hospital bed.
To illustrate the sudden reversal, take a look at these two pictures. They were taken just a couple of weeks apart.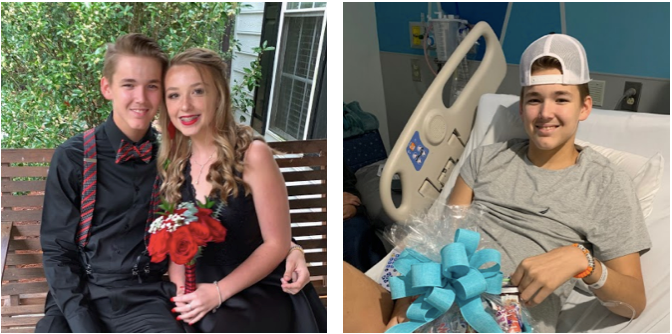 Not only was his beloved baseball out, but Trevor missed most of his junior year of high school as well. His treatments meant spending a lot of time in the hospital and dealing with all the side effects of chemo. So not fun.
Luckily, Team Summer kid Kolton was doing what Team Summer kids do – looking out for kids with cancer to help. This is Kolton at the wheel of HIS Team Summer gift!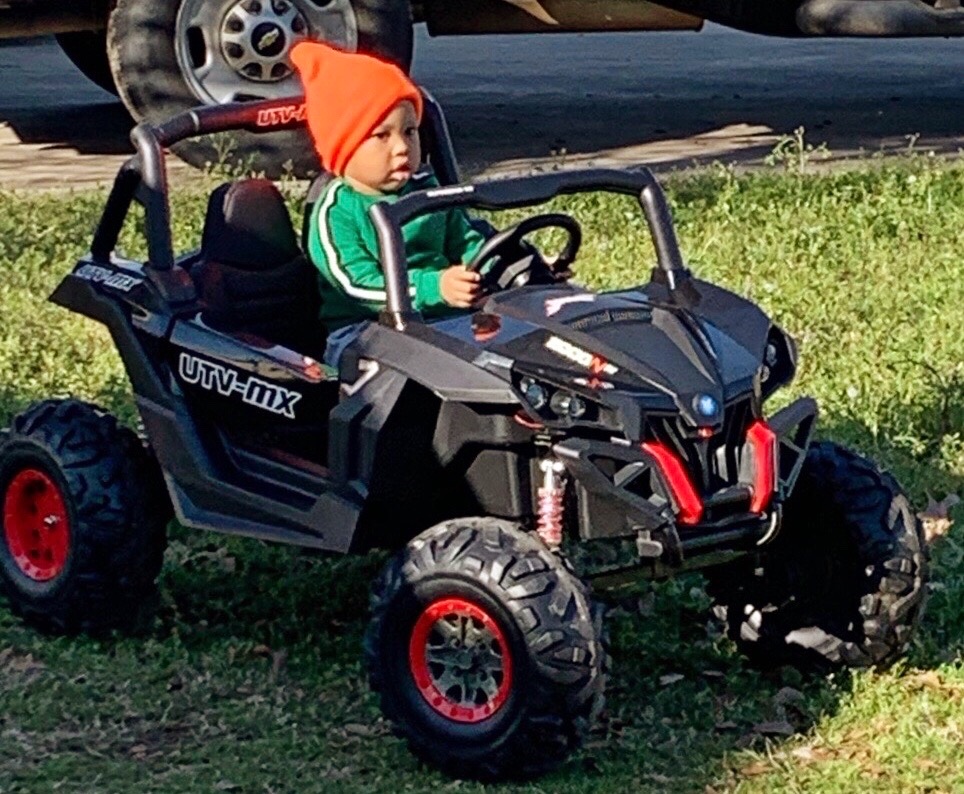 Kolton met Trevor in the hospital and thought he could use some cheering up.  Kolton is only two years old, but never mind the 15-year age difference between them. The two boys had one very important thing in common: they were both fighting leukemia. And that created a bond.
Kolton wanted to make Trevor a Team Summer kid, too, and set about to surprise him. We found out that Trevor was pretty much obsessed with NASCAR; and best of all, there was a race coming up in Georgia. YAY! Kolton surprised him with tickets. Trevor was so excited! Perfect gift, huh?!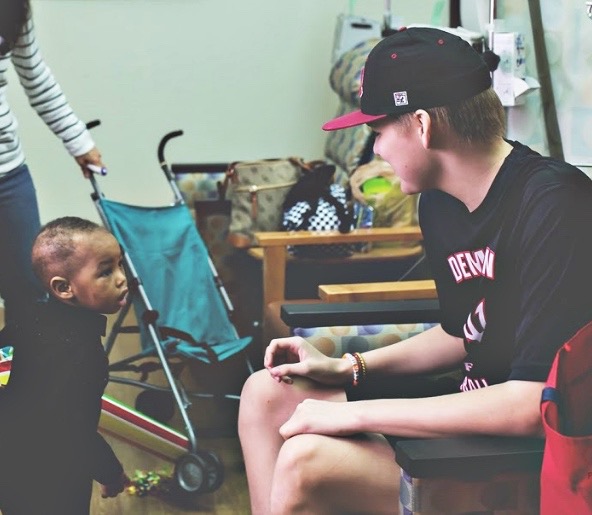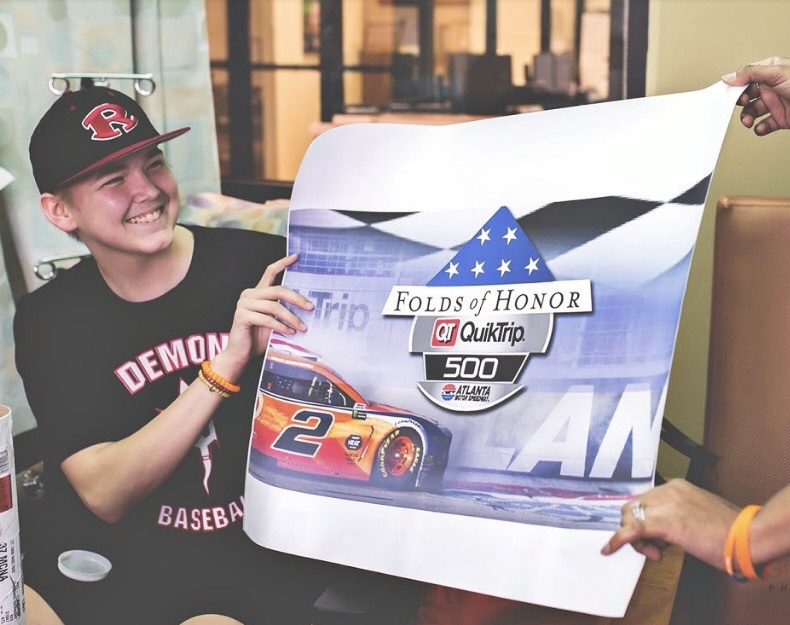 Not so fast. Within HOURS after Trevor got his tickets, the race was cancelled because of the pandemic. Ugh.
At Team Summer, we don't like disappointed kids, so we went back to the drawing board. Trevor's mom told us that he had been wanting special LED projector headlights and taillights for his truck. YES! We had them shipped to his home for his second Team Summer surprise! We are happy to report that Trevor LOVES his new lights! His dad helped him install them. Don't they look cool??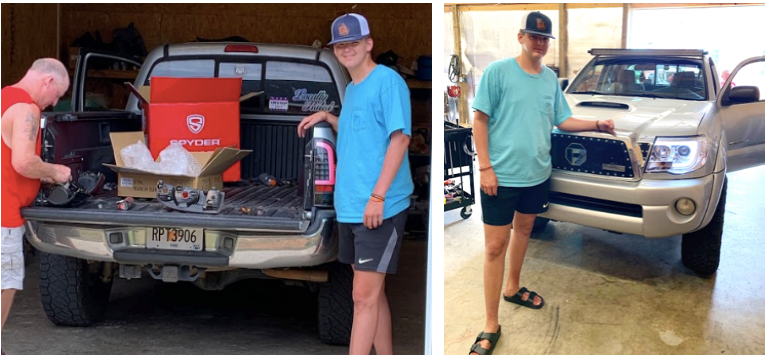 Awesome job, Kolton! Trevor didn't get to go to the race, but you still found a way to make the road ahead of him a bit brighter – both literally and figuratively!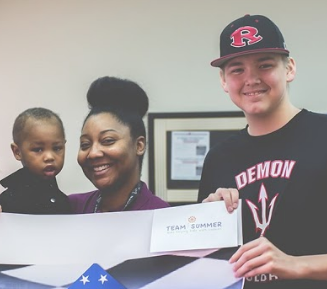 Can you make a donation to Team Summer? All our gifts are funded by people like you!
Special thanks to Team Summer volunteer Valerie Alverez and Gingersnaps Photography for helping with this gift.