Anyone who follows our Team Summer kids knows how difficult chemo treatments can be on their bodies. But no one knows that better than 21-year-old Kristen.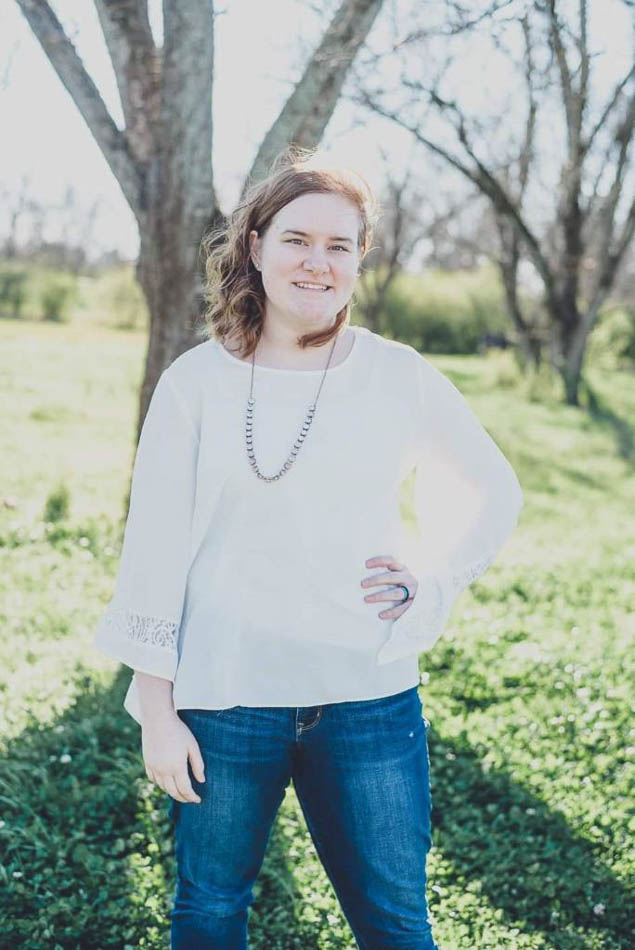 If she had been able to follow the path she set for herself, she'd have had her nursing degree by last May. But brain cancer, discovered about a year and a half ago, derailed that plan. The medications she's had to take have caused her to gain 150 lbs. It's not easy to watch that happen to yourself, especially while you are simultaneously watching your friends finish college, get married, and have babies. So it's been a tough time…to say the least.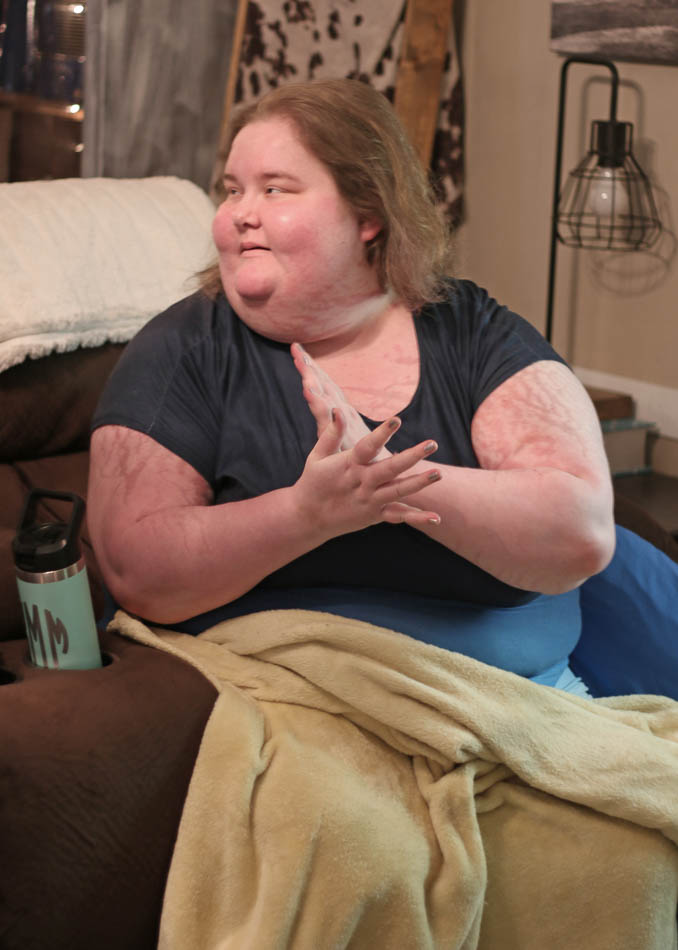 Enter Team Summer kid DeeDee! She had a fun surprise in store for Kristen!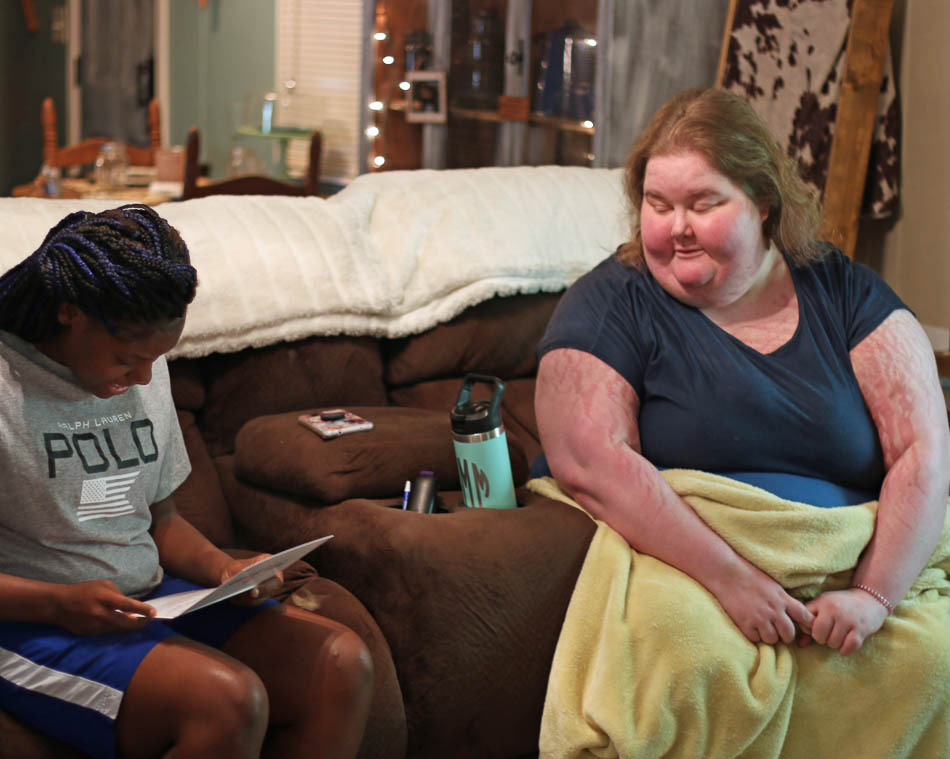 Kristen's mom told us that Kristen hasn't had a chance to feel pretty for awhile. So the fabulous hair and makeup artist, Christy Miller, volunteered to fix that!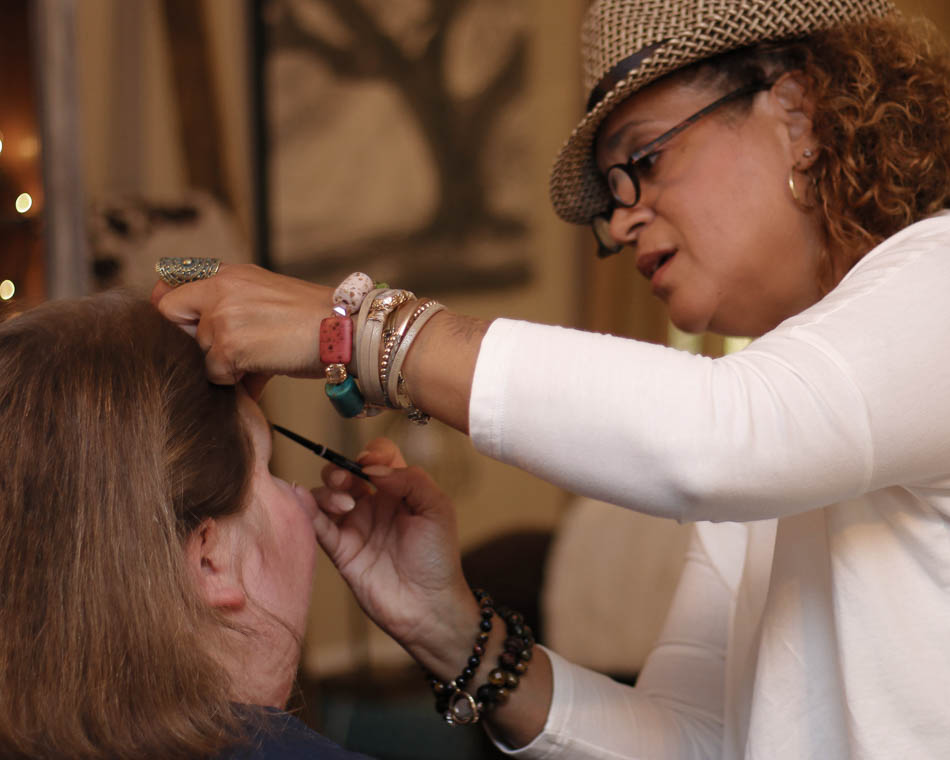 Nothing like having some eyelashes to bat! After Christy got them applied, Kristen said, "Something about these eyelashes make me feel sassy." You go girl!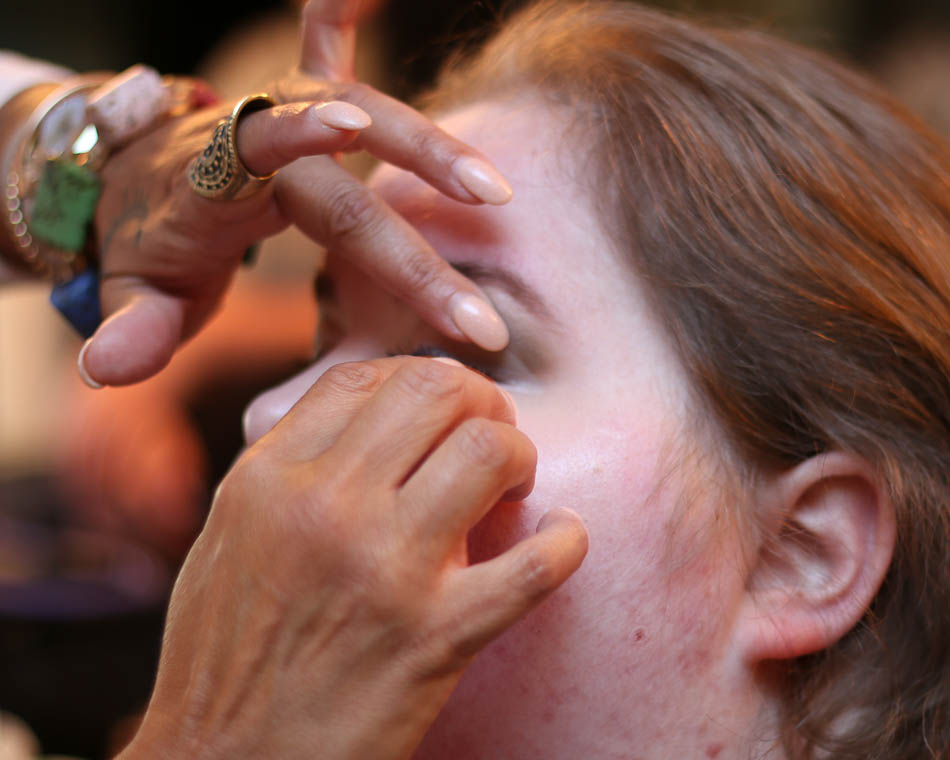 And every girl needs some curls!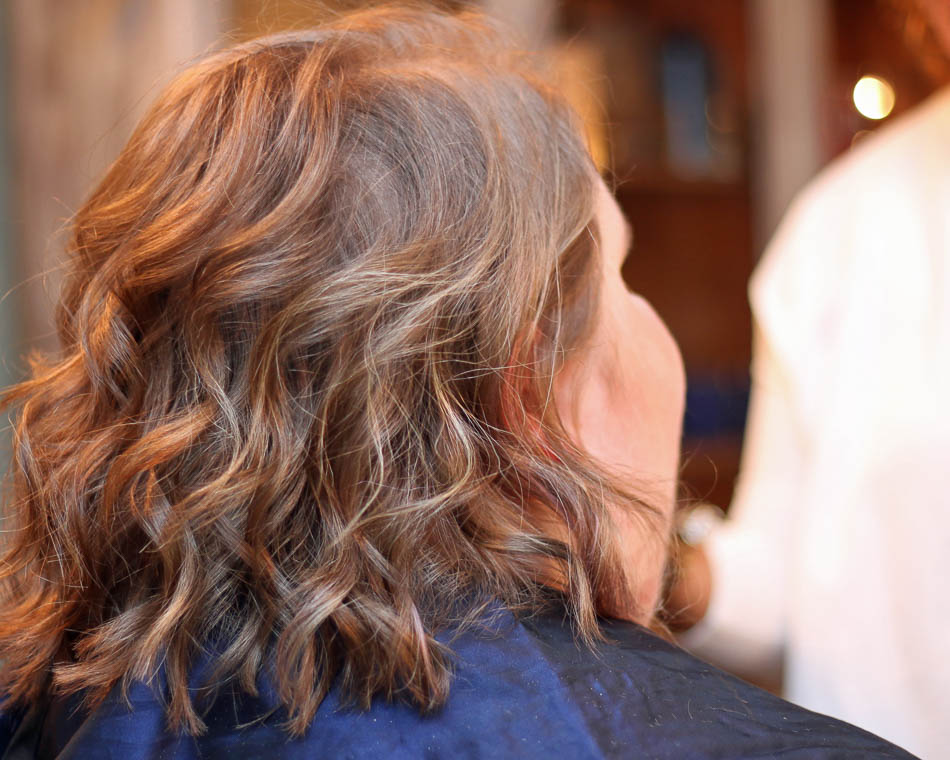 When it was time for the big reveal, the look on Kristen's face said it all!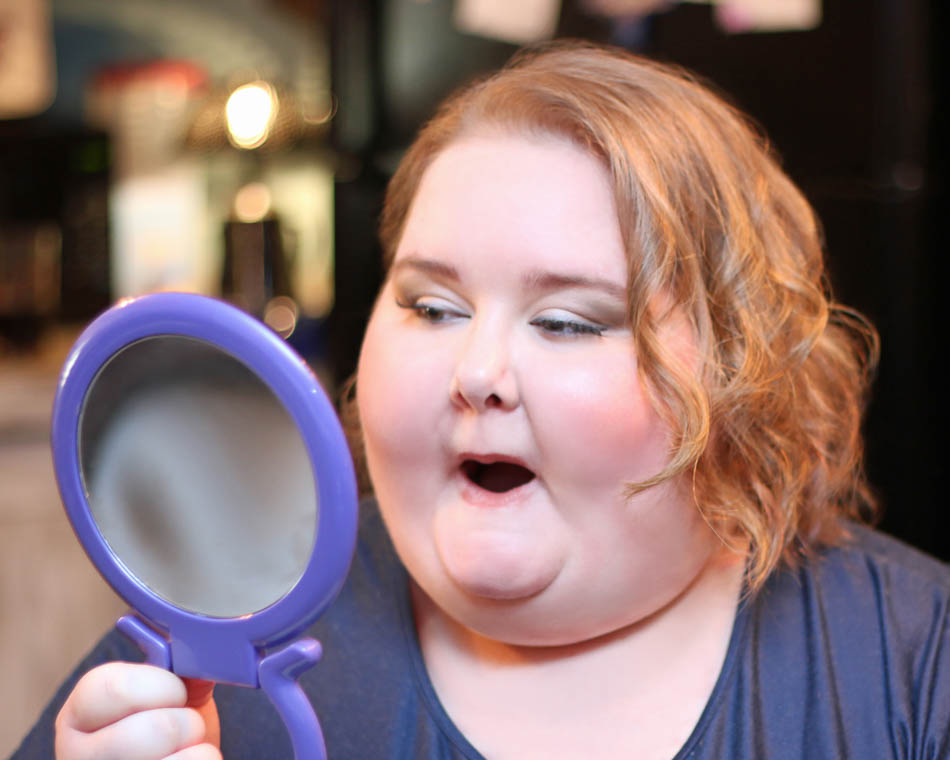 Kristen told her mom, "We're going to have to upgrade our lunch. We need to go get a steak dinner!" Love this girl!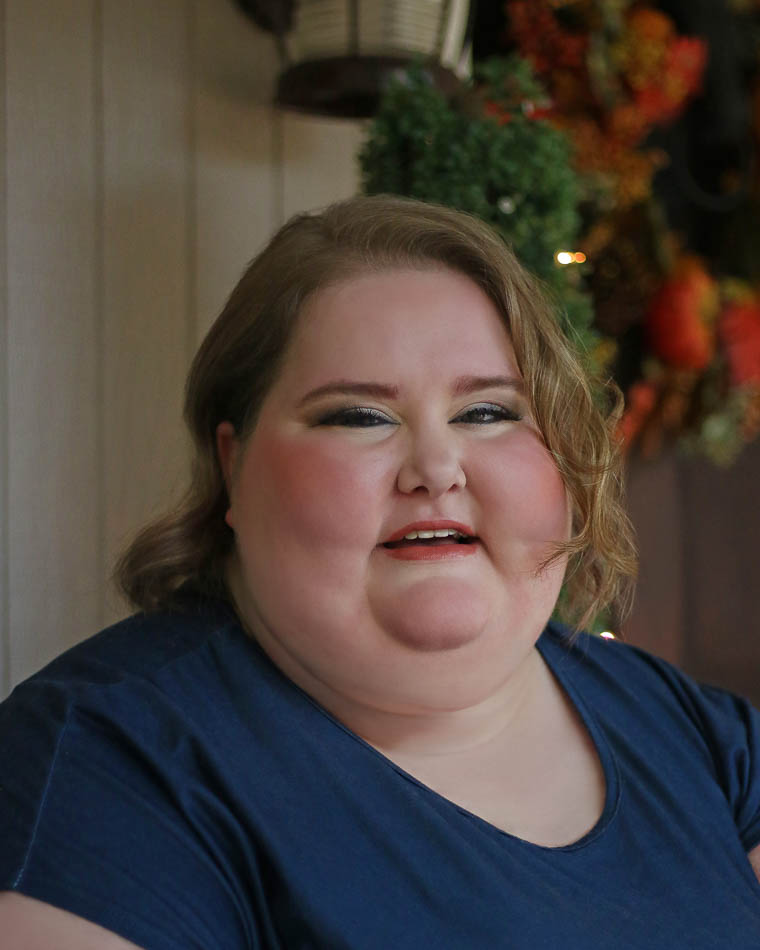 And perhaps Kristen's best comment of all, something she said over and over, "I feel so pretty." And you are, Kristen, beautiful inside and out!
Great job, DeeDee! What a joy to see Kristen so happy!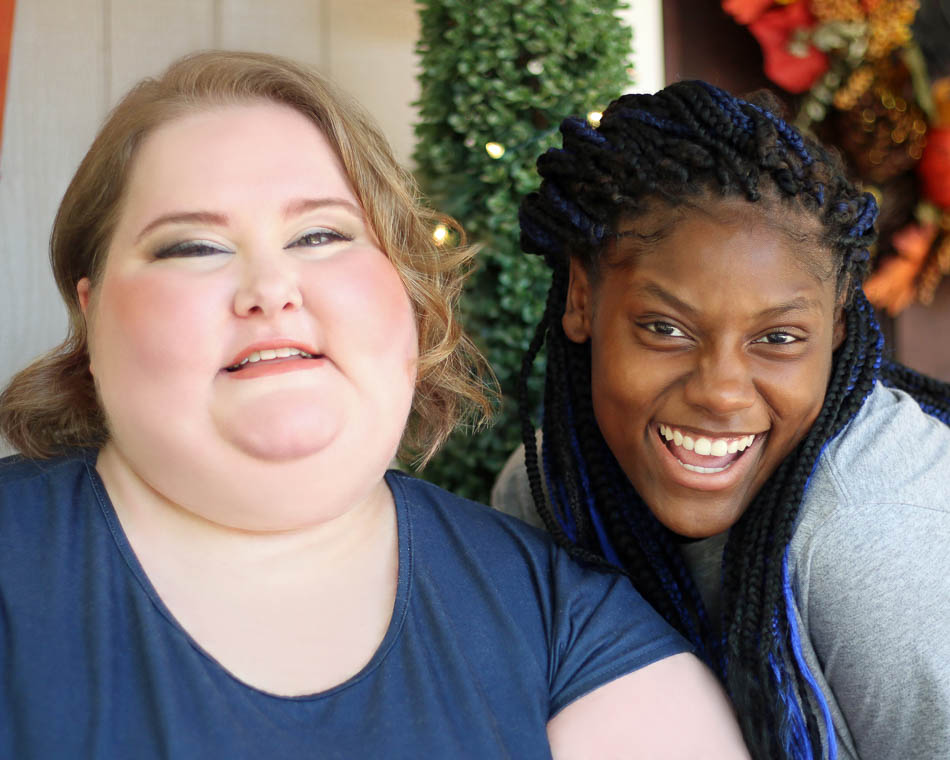 Thank you Denise Duplinski for these wonderful photographs! We love you!
Can you make a donation to Team Summer? All our gifts are funded by people like you!