We are so thrilled to tell you that the Purple Hair Challenge was an unbelievable, resounding success!! The crazy campaign raised more than $60,000 for Team Summer!!!
The fundraiser is called the Purple Hair Challenge because participants pledge to solicit donations in return for dyeing their hair purple. And on a recent Sunday afternoon, dozens of brave souls made good on that promise!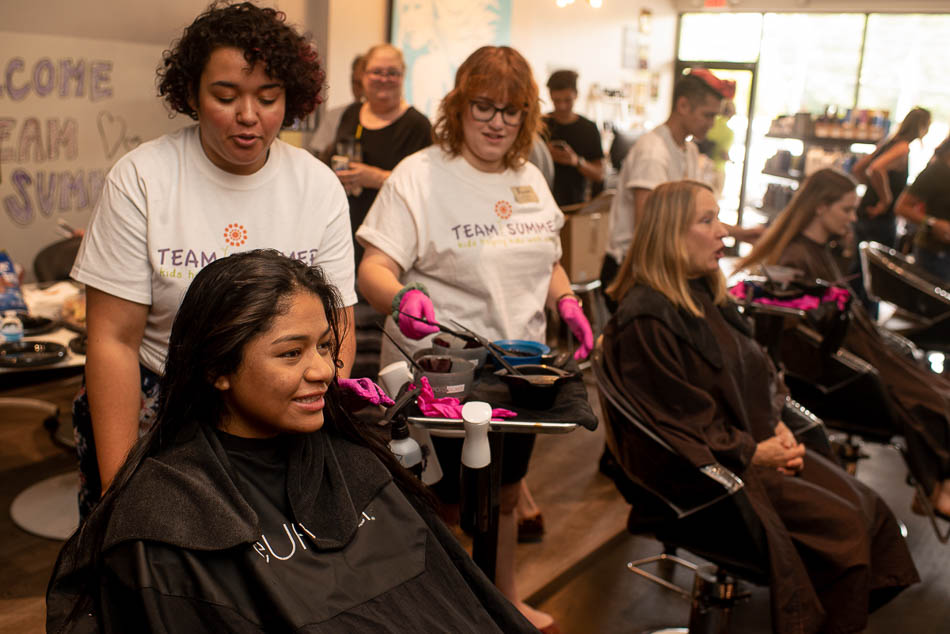 Salon Skanda in Sandy Springs, Georgia opened its doors to Team Summer supporters. Lined up in rows, coming in shifts, fundraisers watched their brunette, gray, and blonde hair…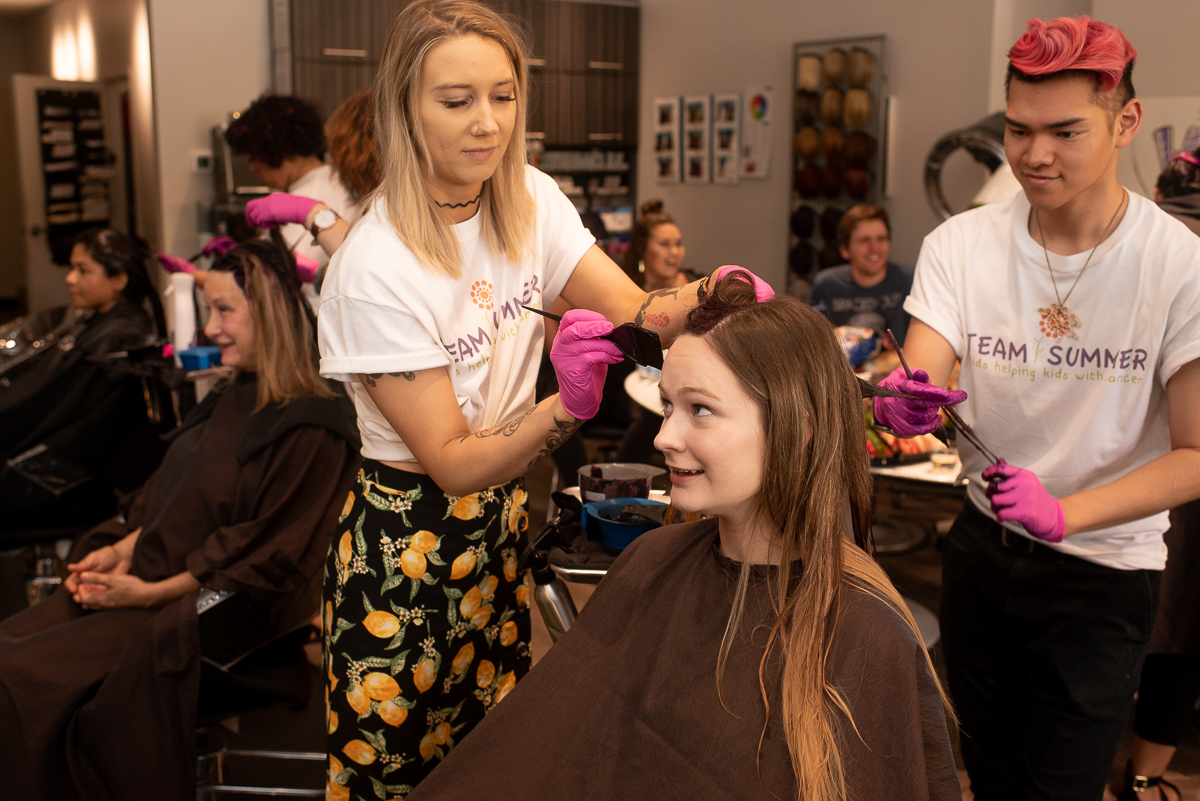 …turn Summer's favorite color!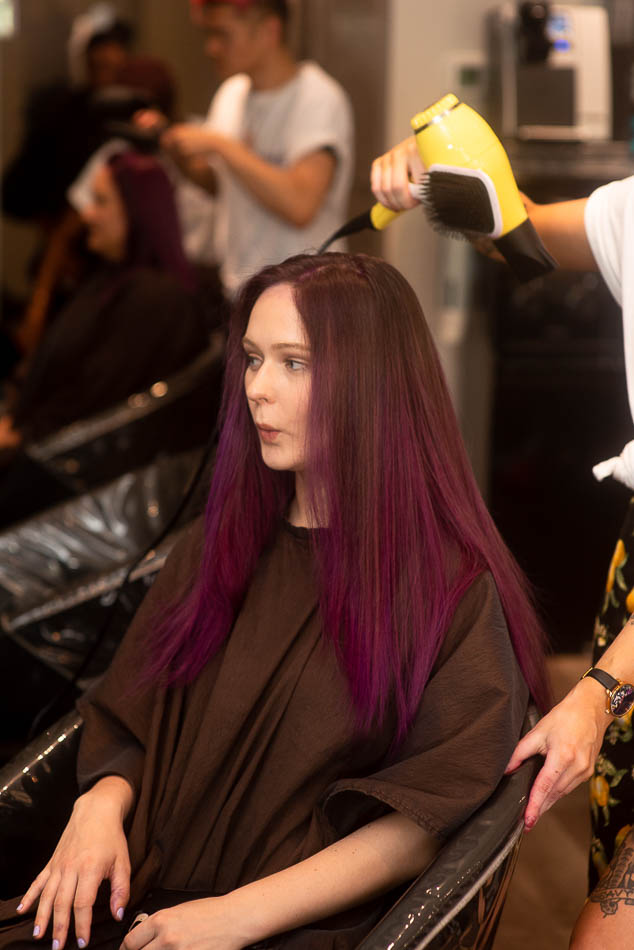 Participants included the young…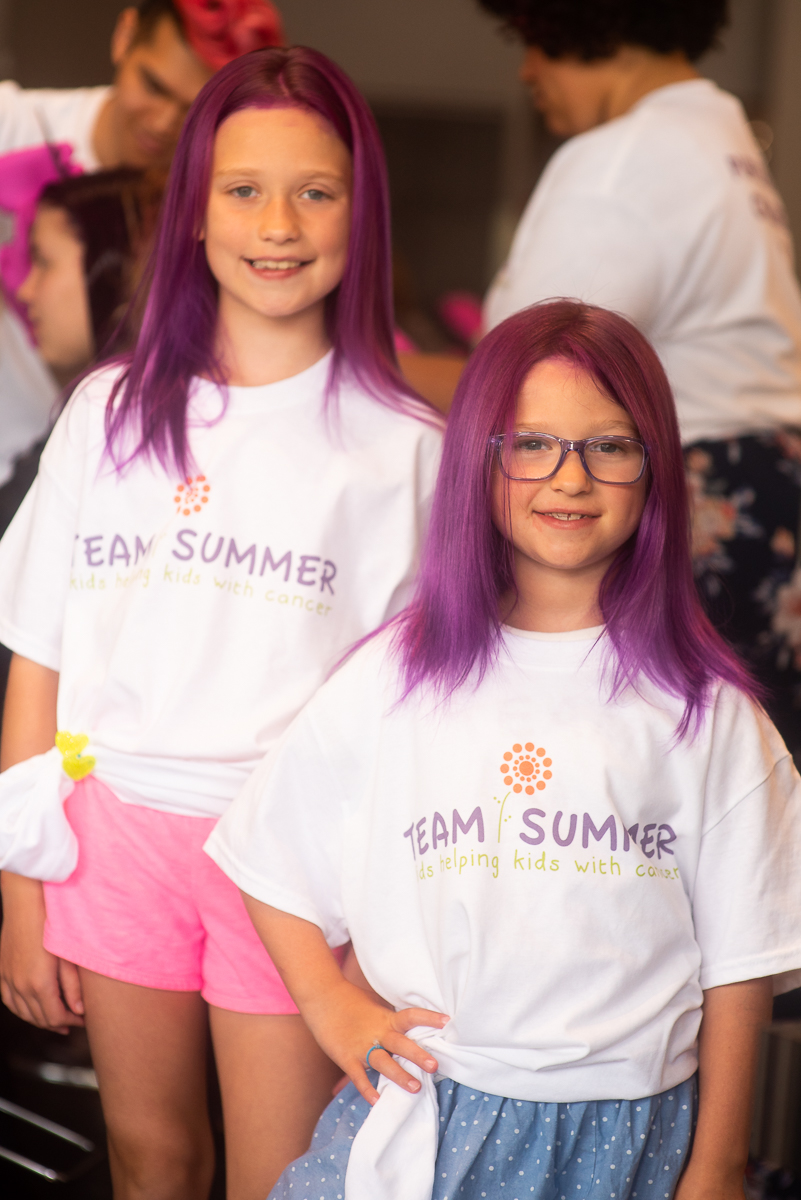 …and the young at heart!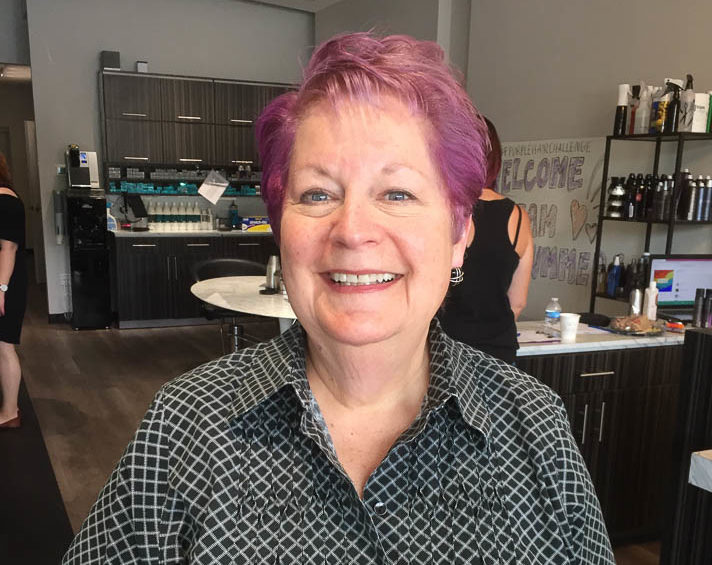 Boys…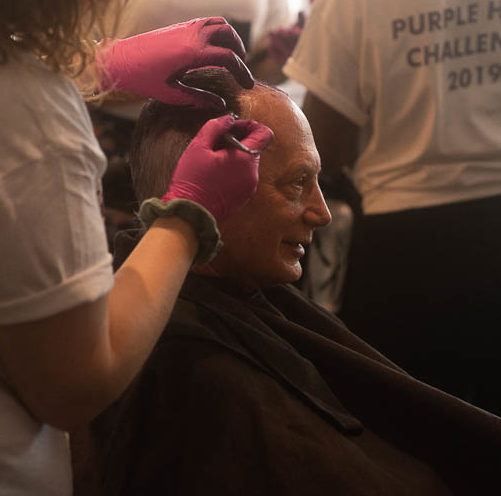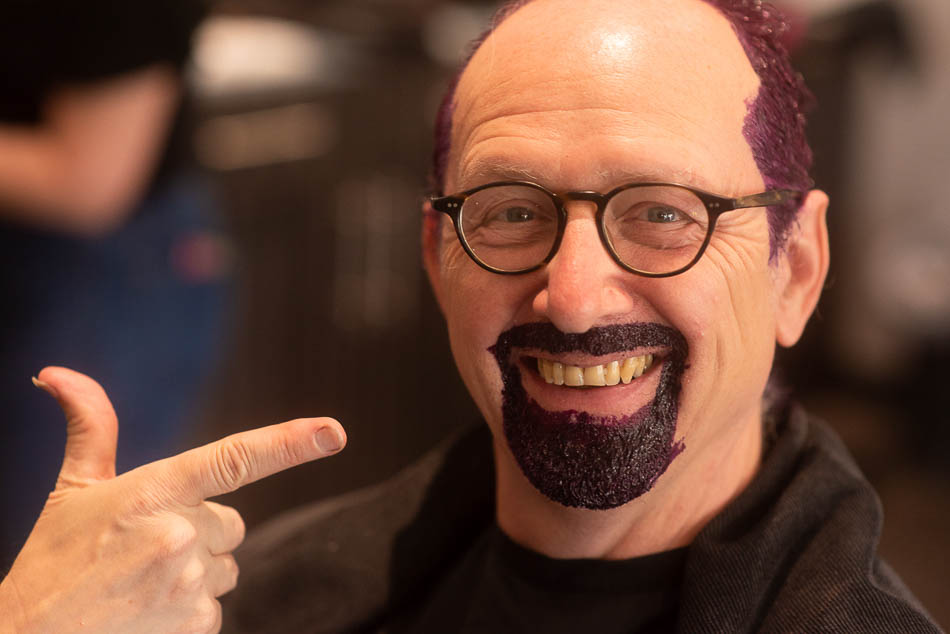 …girls…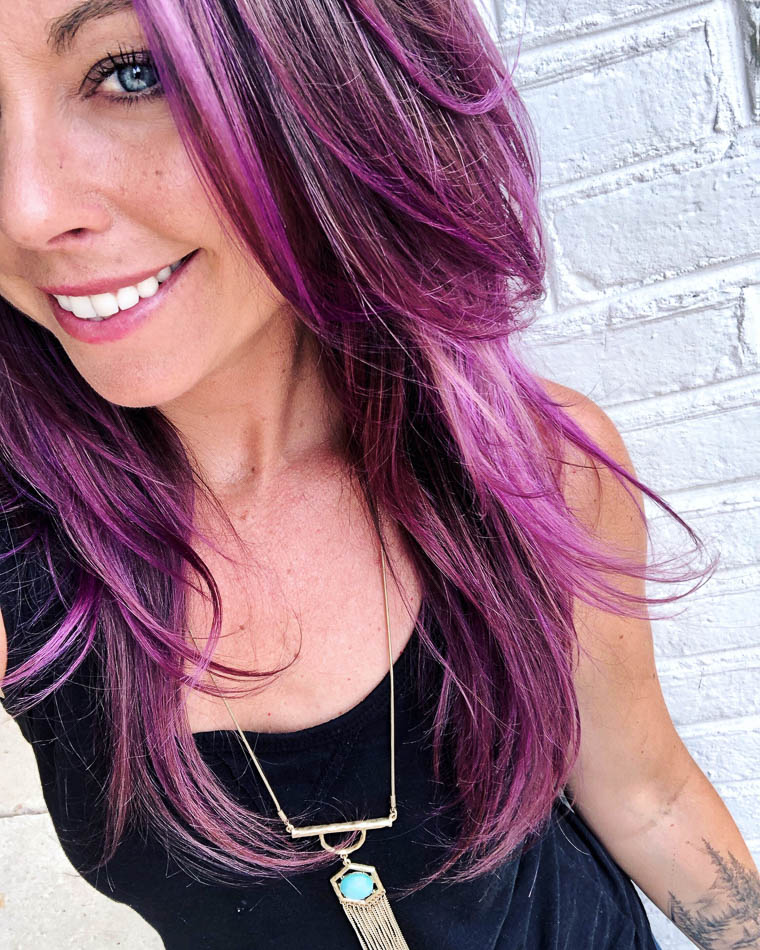 …and even a loyal canine!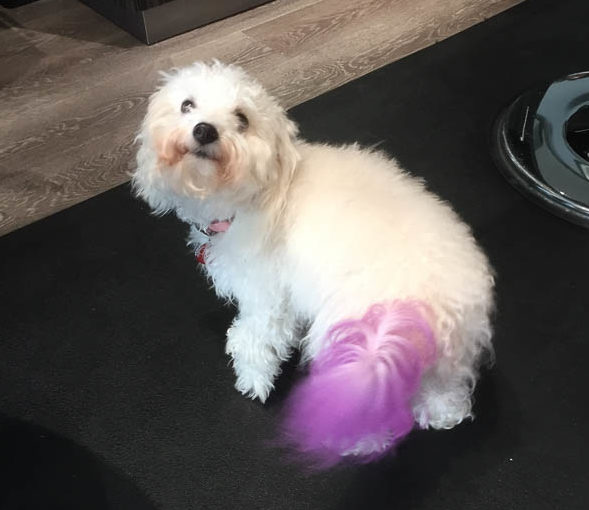 Channel 46 was there to capture all the madness! Click here to see their story!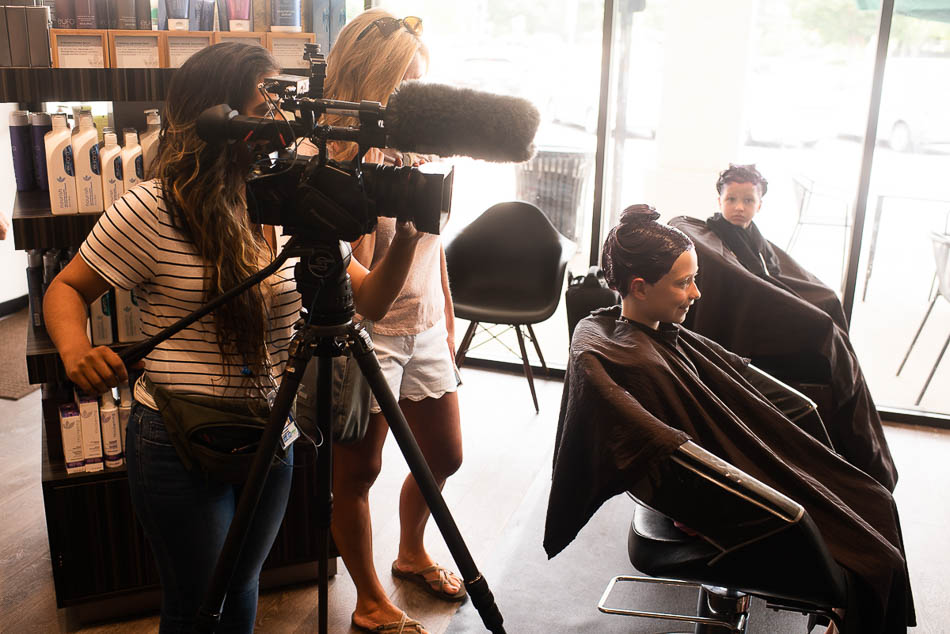 It was the culmination of a fun, collaborative month where PHC participants cheered each other on as they reached their personal goals. Included were cancer survivors, Team Summer kids, Summer's best friends, and people dedicated to supporting Summer's mission and vision. It was quite a moment near the end of the campaign when the team hit its goal of $50,000. And then, before it was over, we watched in amazement as the total spun all the way up to $60,000!!
"$60,000 was my secret, never-articulated dream goal. I can't believe it's a reality!" said Lynne Dale  – Summer's mother and the president of Team Summer. "We are going to be able to do so much good with these funds!"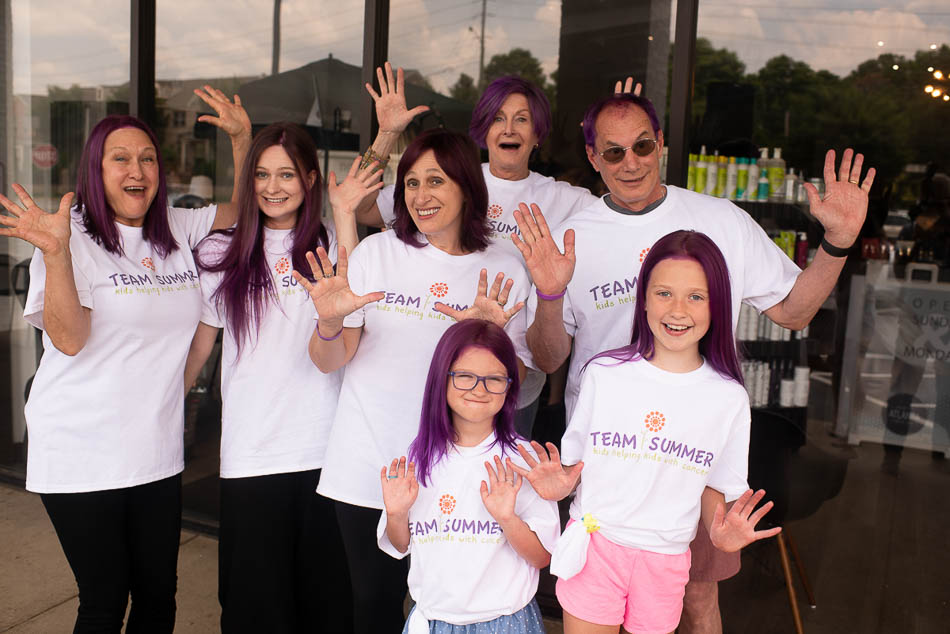 Many thanks to Salon Skanda owners Kevin and Robbi Miraglia for turning over their entire shop to this fundraiser…AND for donating A LOT of purple dye! Take a look at this picture below of the Salon Skanda staff. Every single one of them came in on their day off to help! Amazing!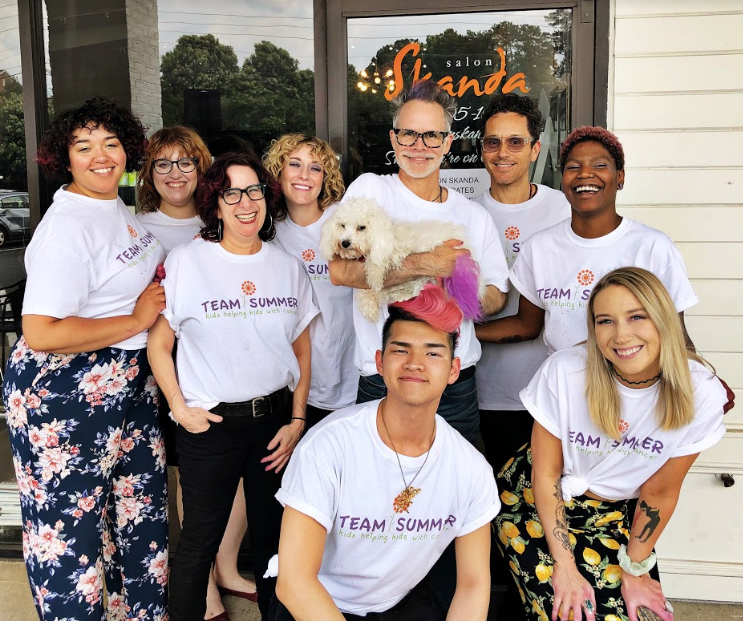 Perhaps the biggest thanks goes to all of you who supported the Purple Hair Challenge. The $60,000 was comprised of 923 individual donations, ranging from $5 to more than $1,000. We appreciate your support more than you could know!
And just wait until you see the smiles on the faces of our Team Summer kids, and know that they were made possible by your generosity.