Five-year-old Alex is the unstoppable kind of kid…which is a good thing, because there sure has been a lot trying to stop him lately.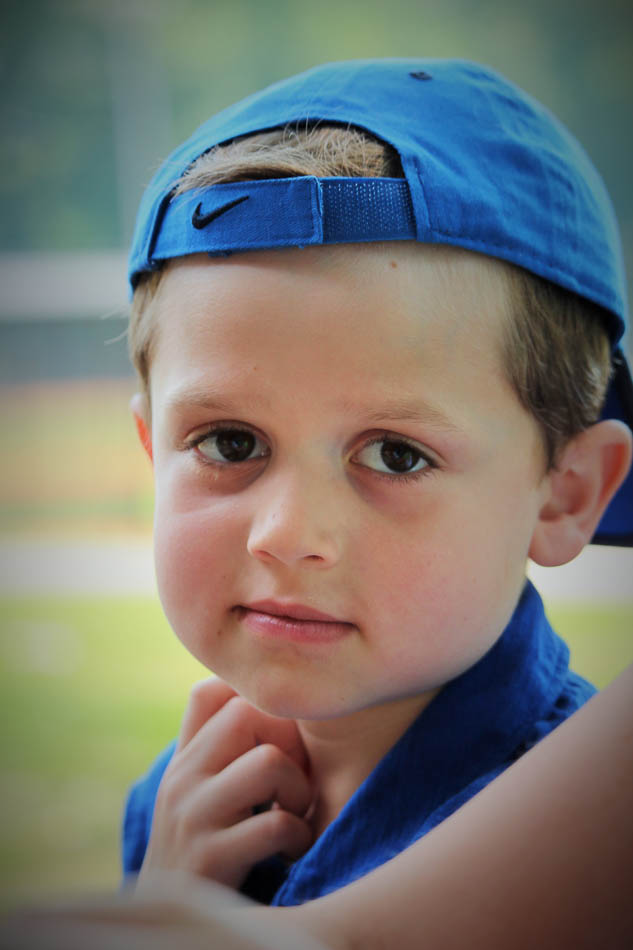 Last year he started complaining that his neck hurt. His parents thought he just got hurt on the playground or something. But the pain wouldn't go away. Then an x-ray showed something alarming. One vertebra in his neck had completely collapsed, and there was a mass behind another one. Tests showed he had an extremely rare form of cancer found in only one out of every 200,000 kids.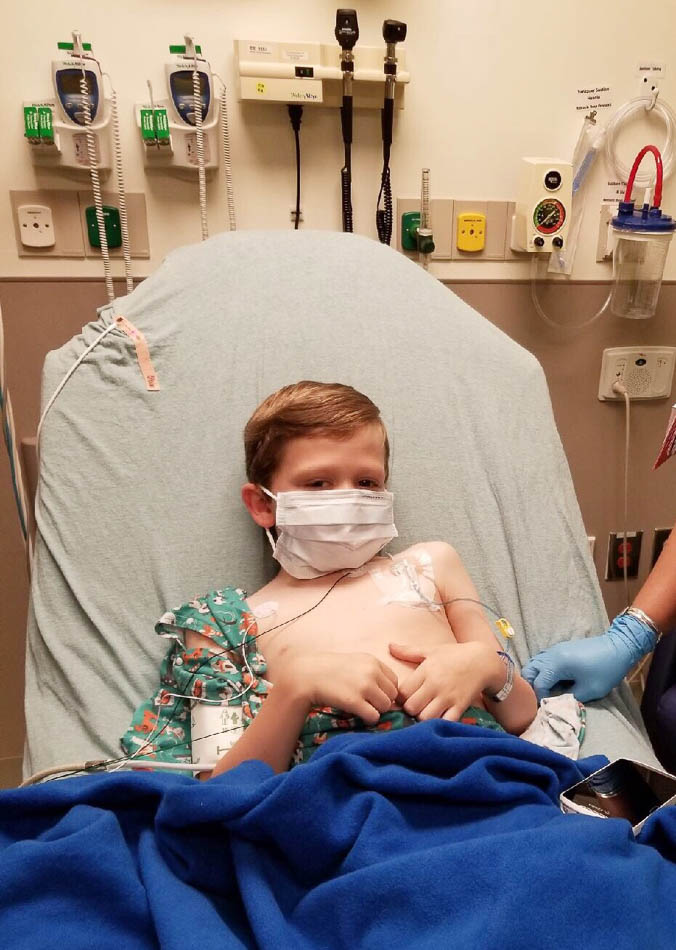 It's been a tough year for the unstoppable kid. He's about halfway through a year of chemo treatments, in and out of the hospital every three weeks. Yuck! When he's in the hospital, he's not a happy camper, but the minute he steps out, he's back to being happy Alex. And somewhere along the line, he was lucky enough to meet our awesome Team Summer kid Kailyn. Having battled cancer herself, she knew Alex could use some cheering up!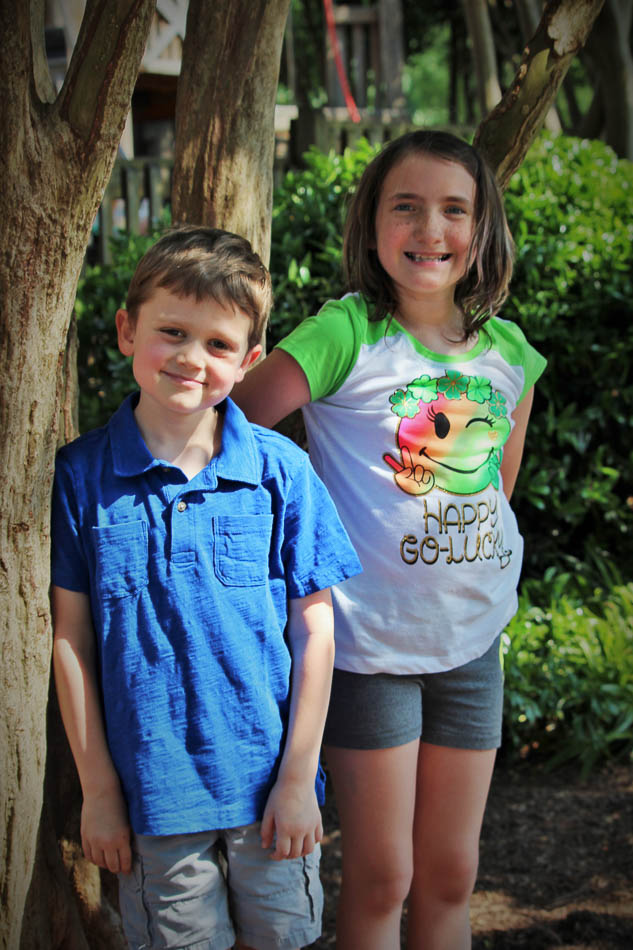 After lots of careful planning, the day of the big surprise finally arrived. Kailyn told Alex to close his eyes. No peeking!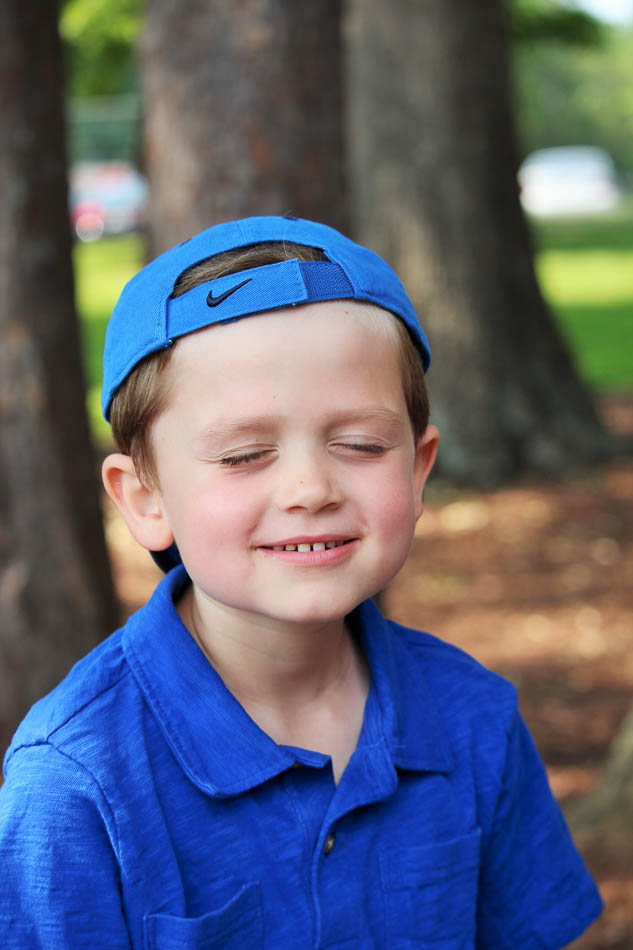 Alex had no idea what was coming. And Kailyn was about as excited as he was!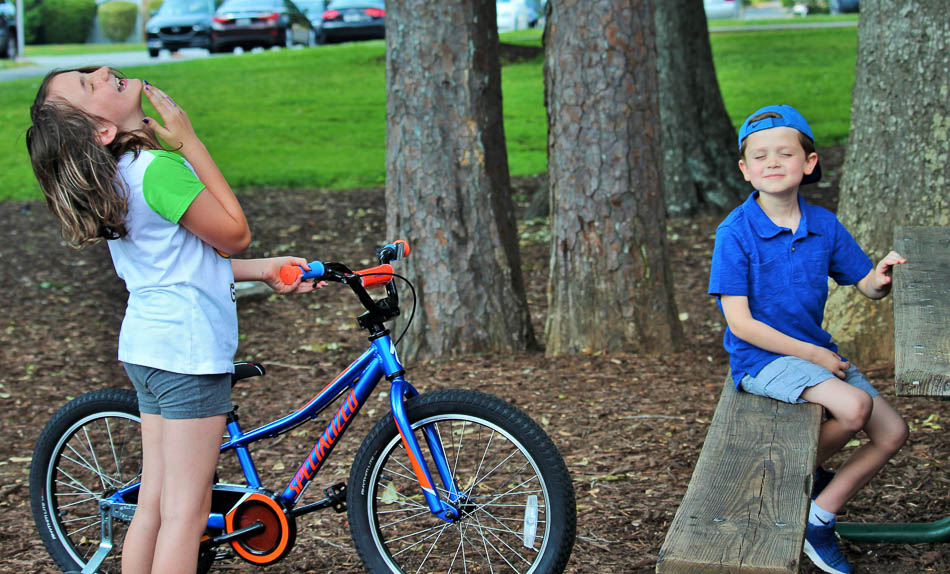 Eyes open! Yup, his very own bike! And blue and orange, exactly what he wanted!
It was love at first sight. Clearly. And he was ready to take off!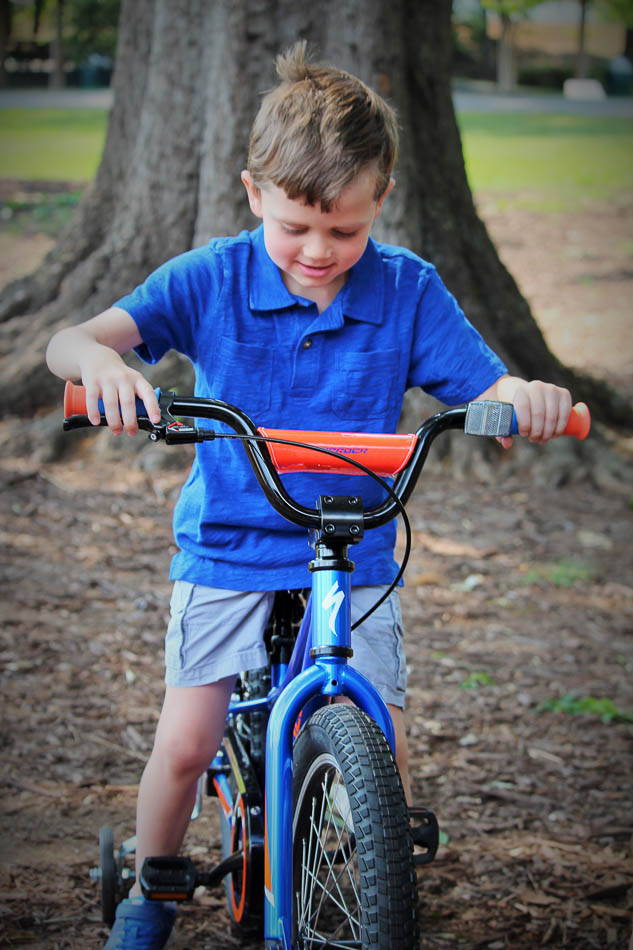 Hold on there Mr. Unstoppable! One more gift. An important one!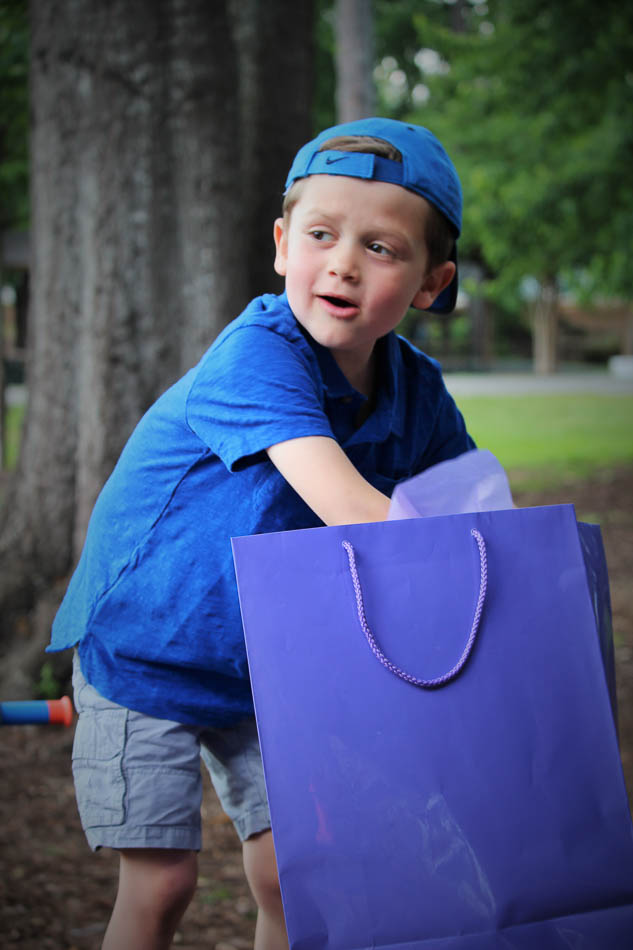 A helmet. Safety first!
Now Alex was ready to take on the world! Or at least take his first couple of pedals. Doesn't he just look like a natural?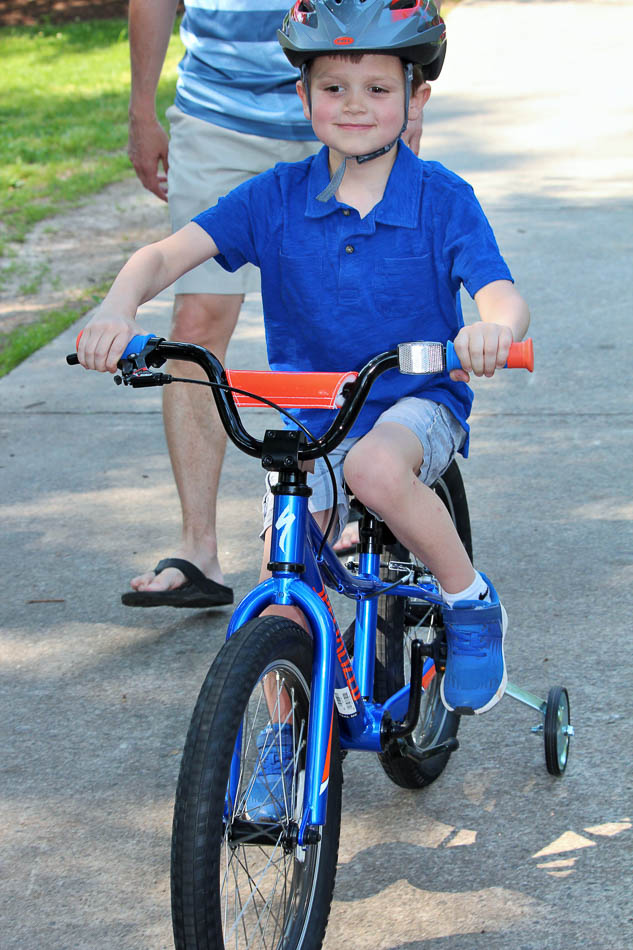 Best of all, Alex and Kailyn have now connected in a very special way. When you go through hard times like they have, you really need a friend who gets it. And that is at the very heart of Team Summer. Awesome job Kailyn!!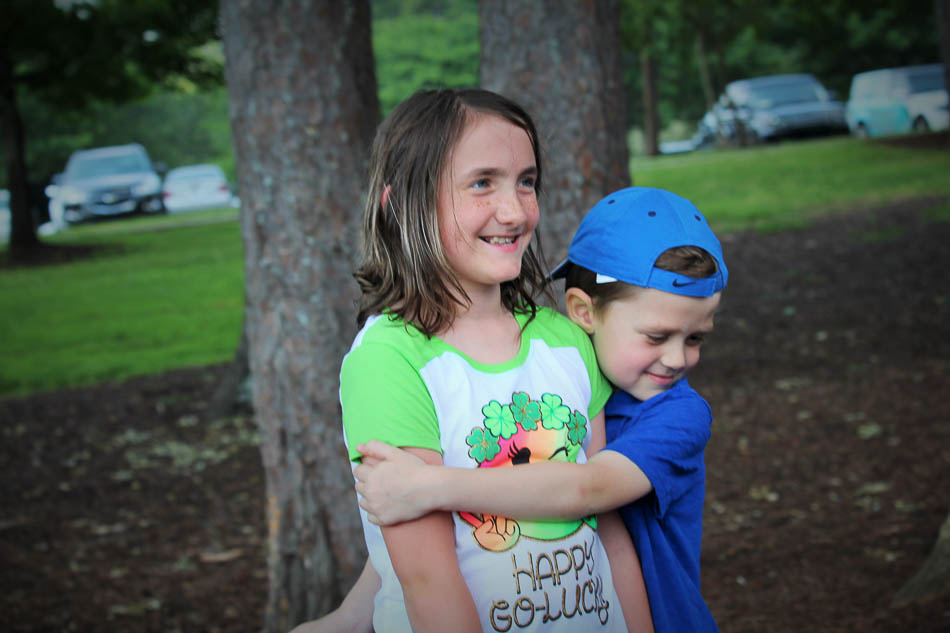 Many thanks to Courtney Lee for the beautiful pictures! This was her first time volunteering for Team Summer and we could not be happier to have her on board!
All our gifts are paid for with the generous donations by people like you! Can you help us help kids with cancer?