Seven-year-old Lem is the quiet type. When he's away from home or around people he doesn't know, he wears a serious expression. And when he does talk, it's often in a whisper.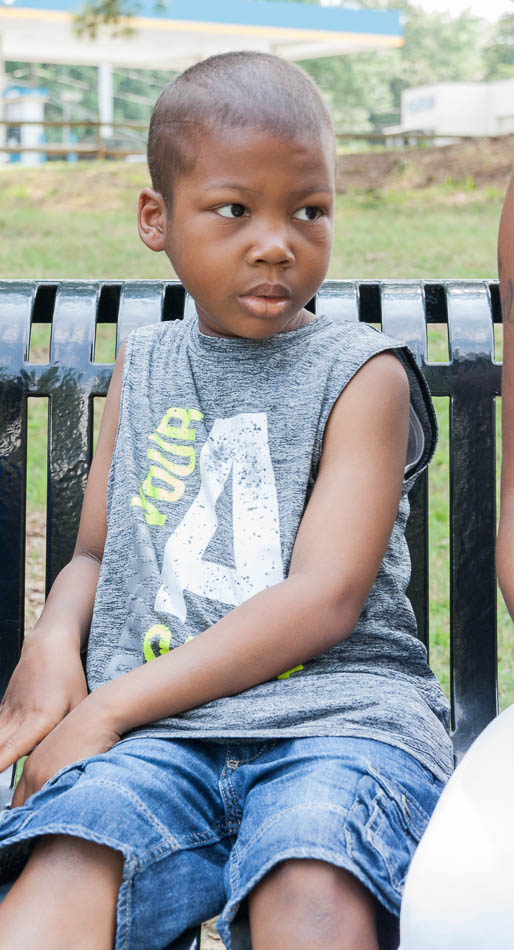 And being caught up in all his medical drama has not exactly helped matters. Last September his mom noticed his gums were bleeding a lot and he started bruising easily. It did not take the doctors long to figure out Lem had leukemia. Because of his treatments, Lem lost his hair and had to stop playing soccer, which he loved. And his plan to take up basketball had to be scrapped, too. What followed was a lot of chemotherapy and ten spinal taps (so far). Not a lot to smile about.
Luckily for Lem, he met Team Summer kid Maybin at Camp Sunshine, a special camp for kids with cancer!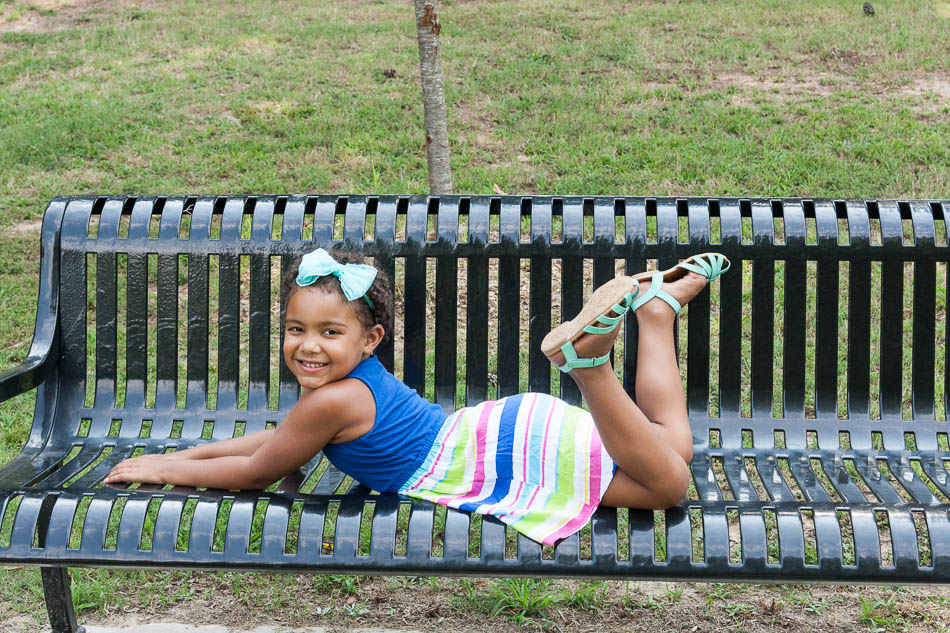 Maybin has been battling leukemia, too, and the kids became best friends. Maybin knew a Team Summer gift could get Lem smiling again!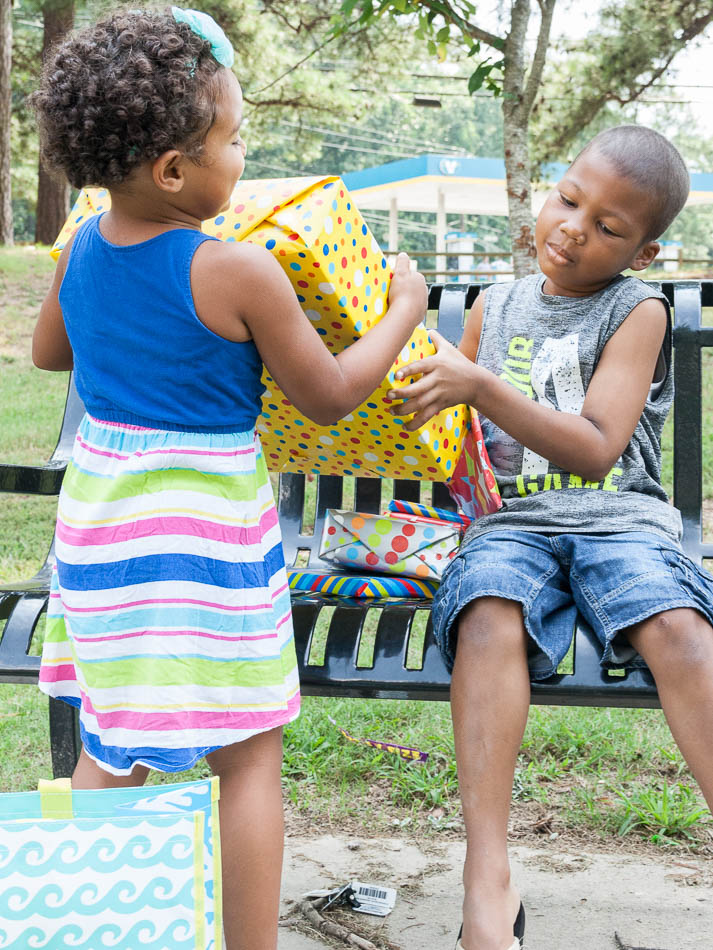 And it worked! Man, when this boy smiles, it's like the sun just came out!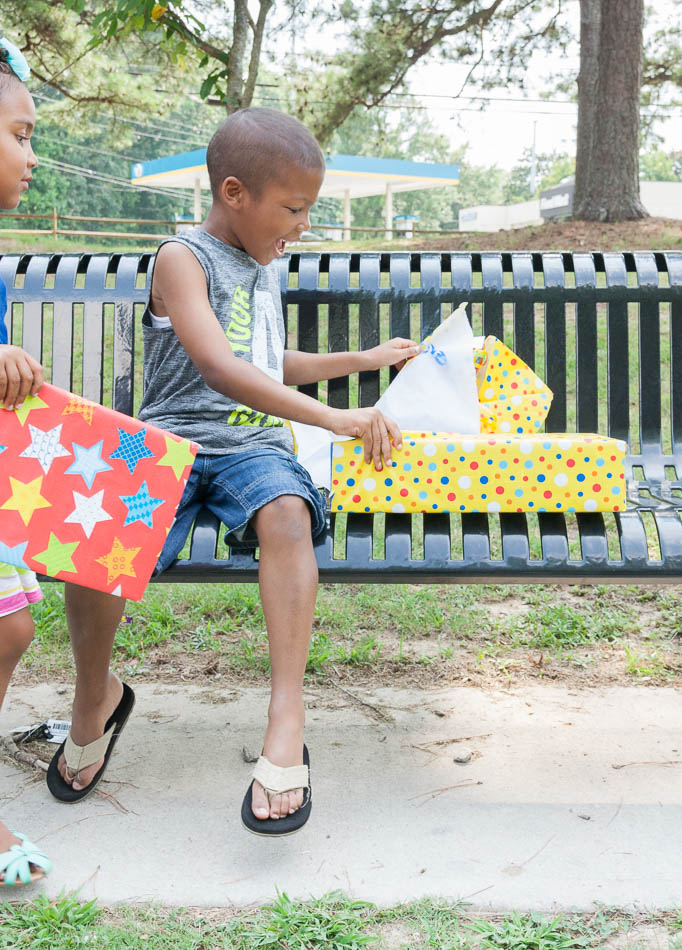 He did not even have to unwrap the whole gift to see what it was – a Playstation 4!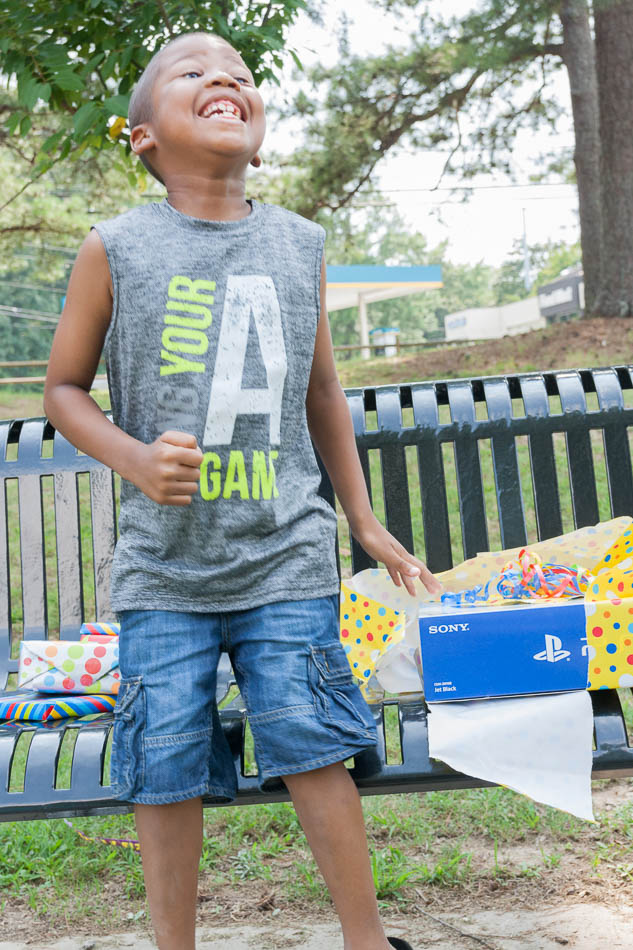 And watch Lem's face as he opens the extra controller and the games that go with the play station…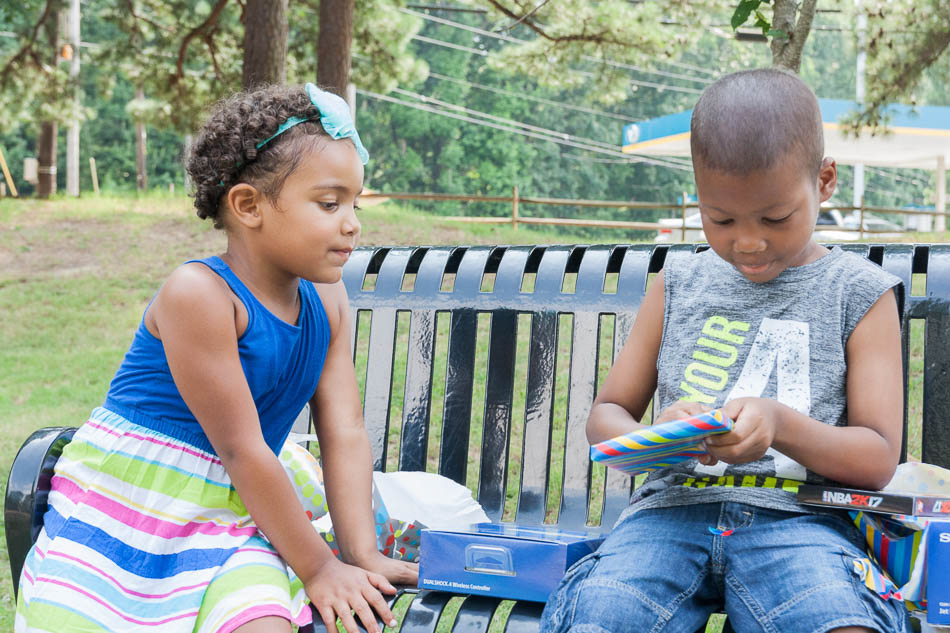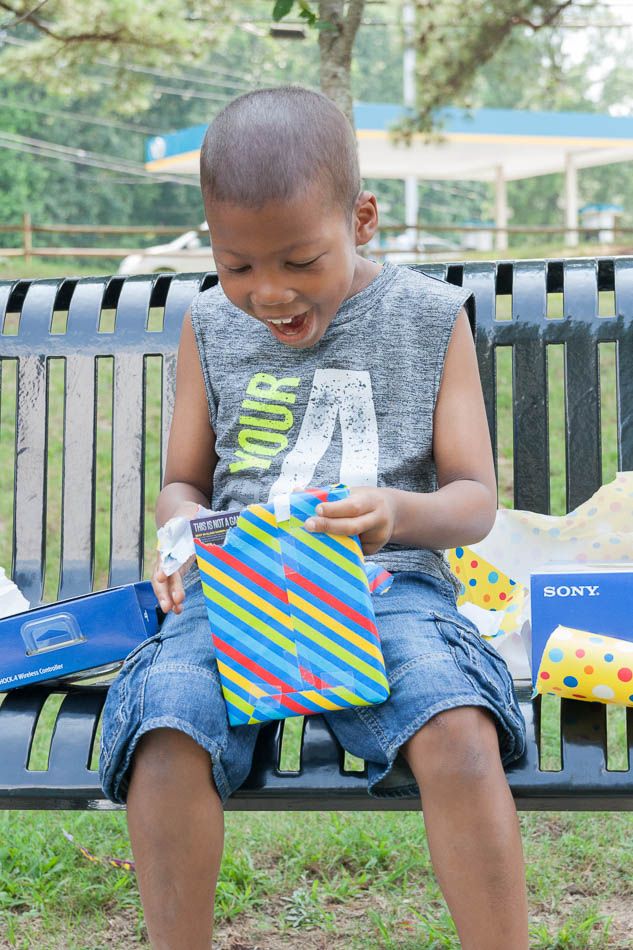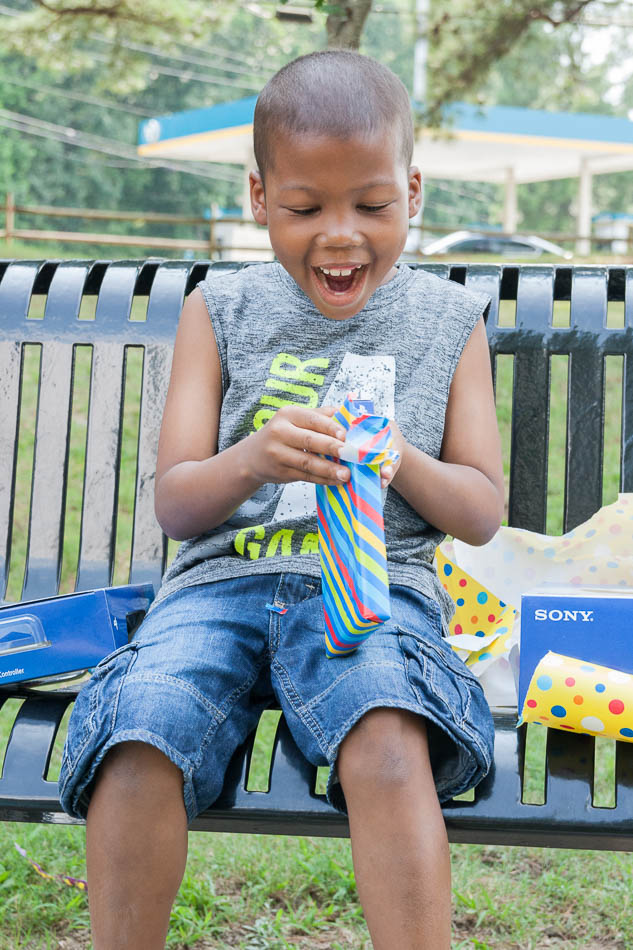 And now that all the gift-giving was out of the way, it was time to do what kids do best! You know, important stuff, like showing off their missing teeth…
…and, of course, playing…as if there is nothing in the world that could be wrong!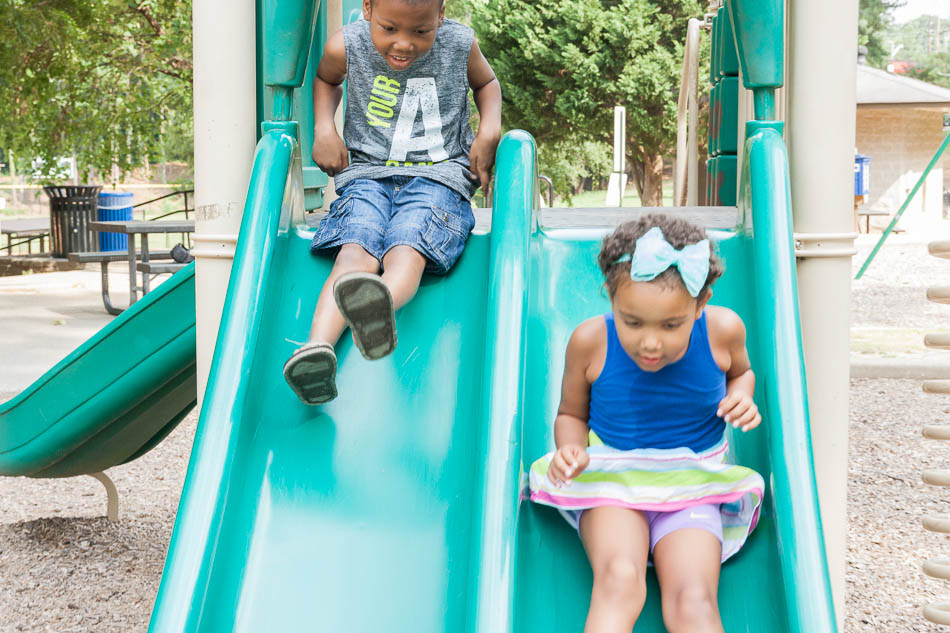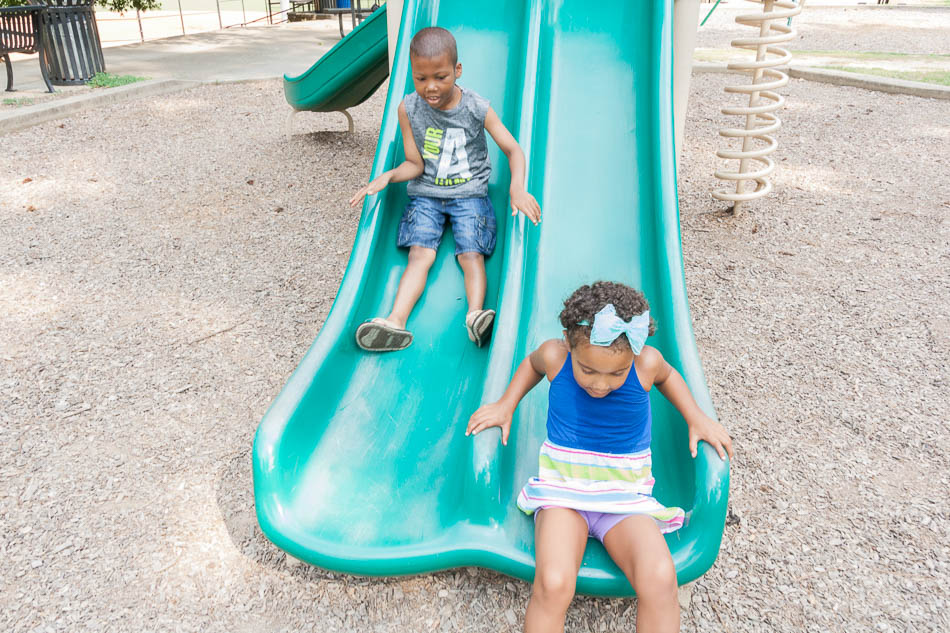 Way to go, Maybin! You did it! Lem is a happy boy!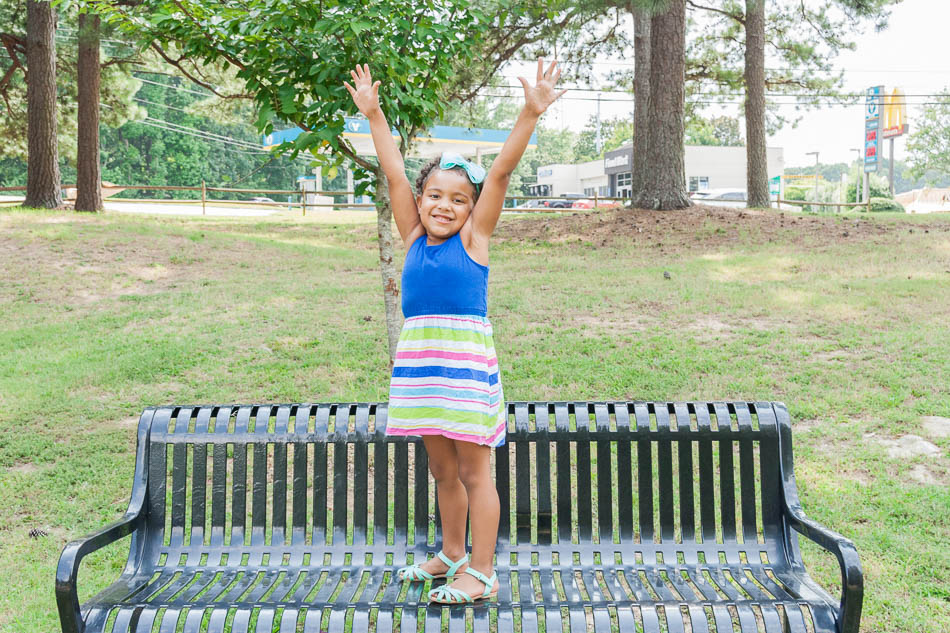 Hey Team Summer donors! Look back over these smiles and know that you helped create them! Thank you for all that you do!
And a big thanks to Team Summer volunteer photographer Gaffney Taylor for these adorable pictures!