For 4-year-old Maybin, it all started with a small limp about a year and a half ago. The doctor thought she just needed some ibuprofen for swollen knees.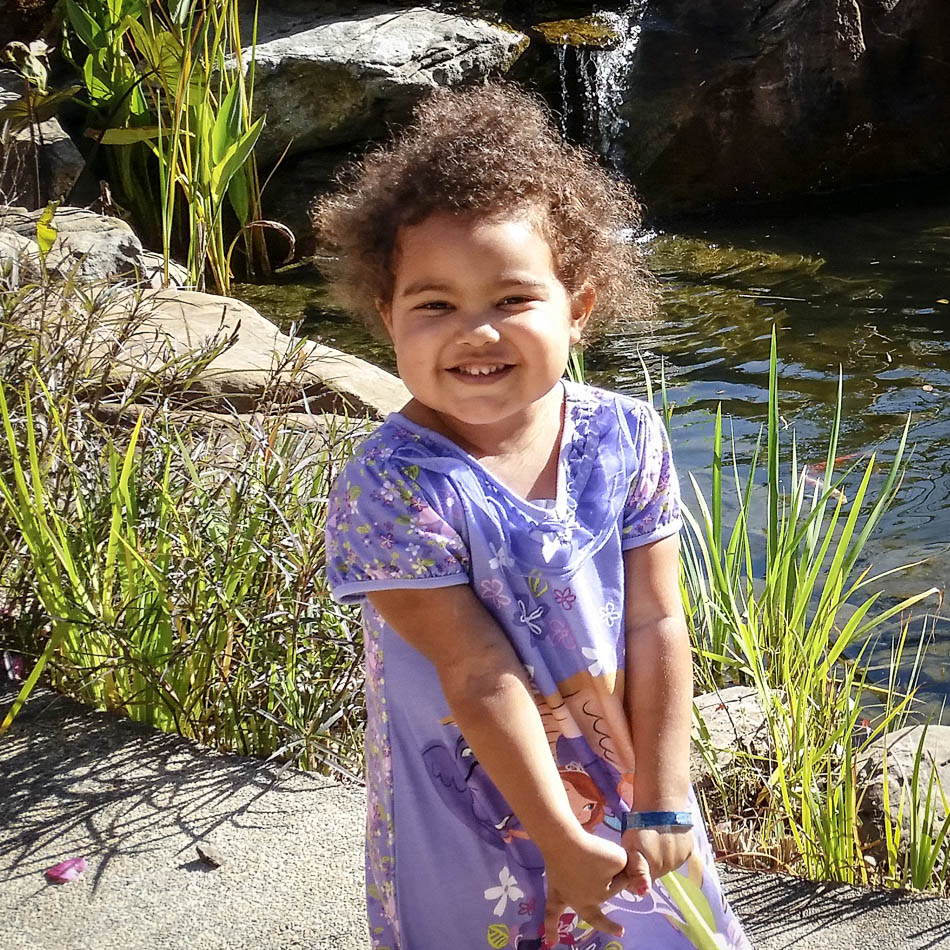 But over the next few days, she declined rapidly, so the doctor did blood work. What followed was a word no one wanted to hear: leukemia.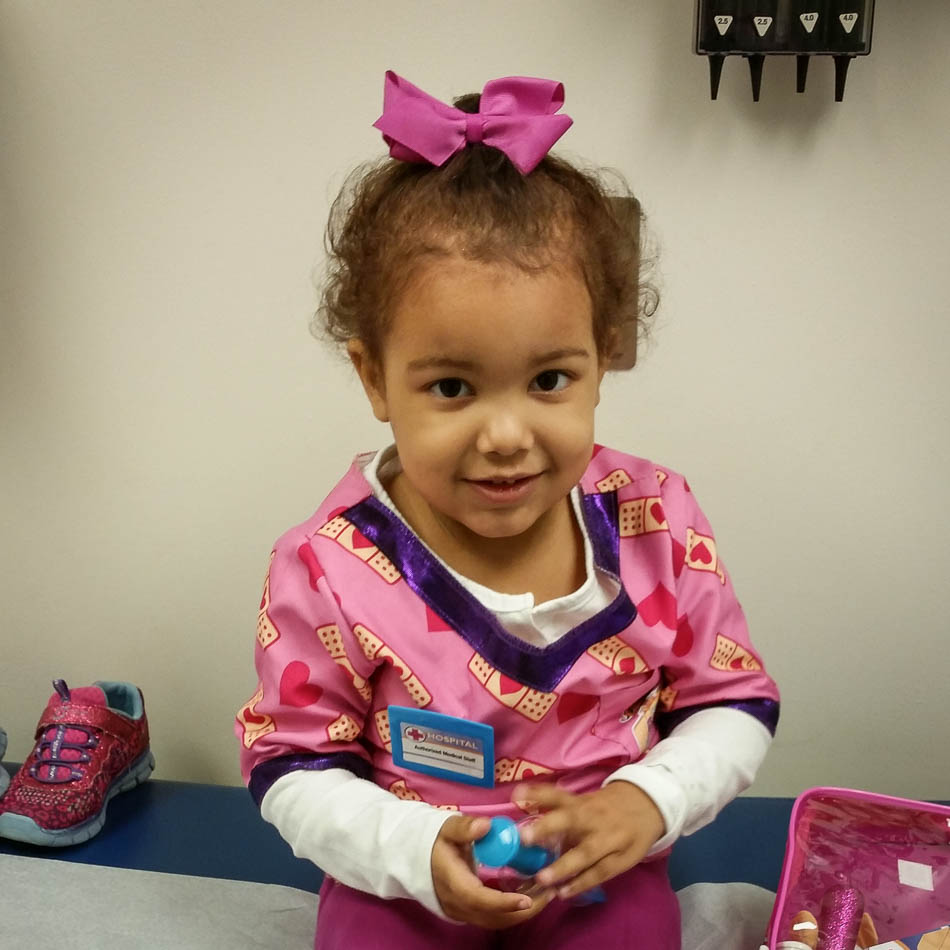 Since then, Maybin's life has changed so much. Her mom made the difficult decision to move from Seattle to Atlanta so she would have the support of Maybin's grandparents. What followed were endless rounds of chemotherapy and long hospital stays – both planned and unplanned. For awhile there, Maybin lost her ability to walk entirely. And because her immune system was so compromised, she could not be around other kids, spending days on end with just her mom.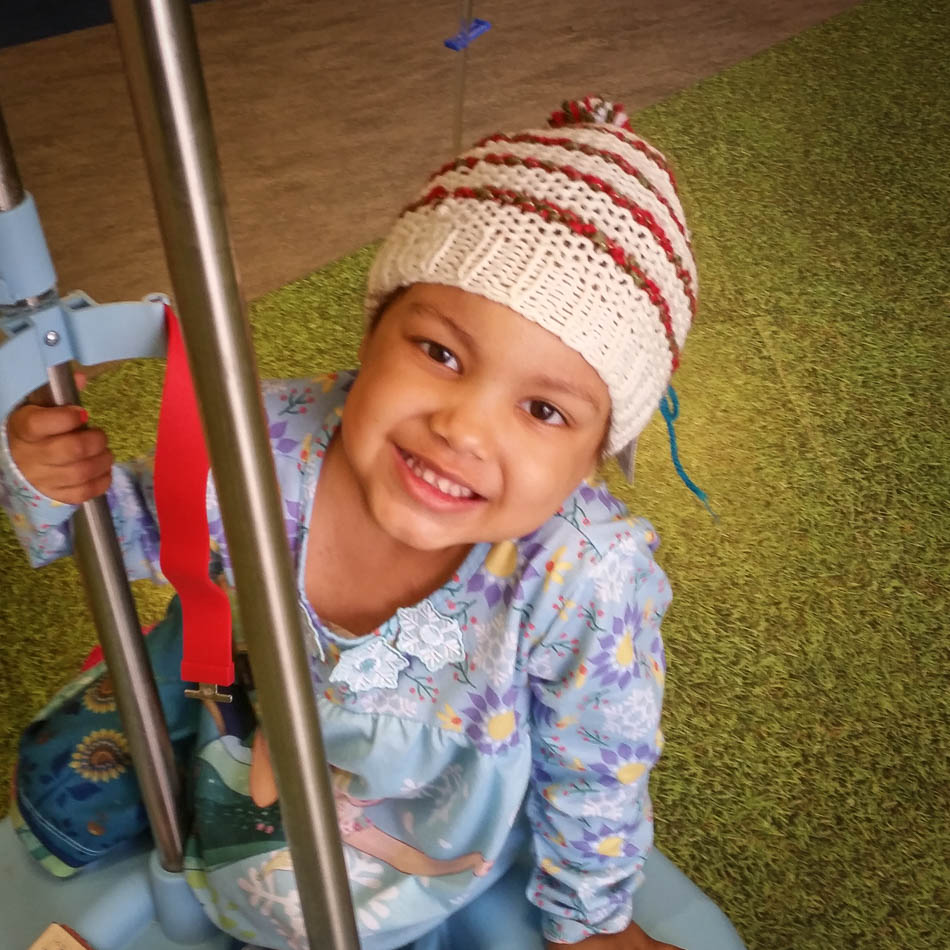 Our fabulous Team Summer kid Kailyn met Maybin in the cancer clinic and they would play together while they waited for their appointments to start. Kailyn knows what it's like to face a tough battle with cancer, so she, more than anyone, understood what Maybin was going through. And she wanted to cheer her up. So we helped her plan and plot…and finally it was time for the big surprise!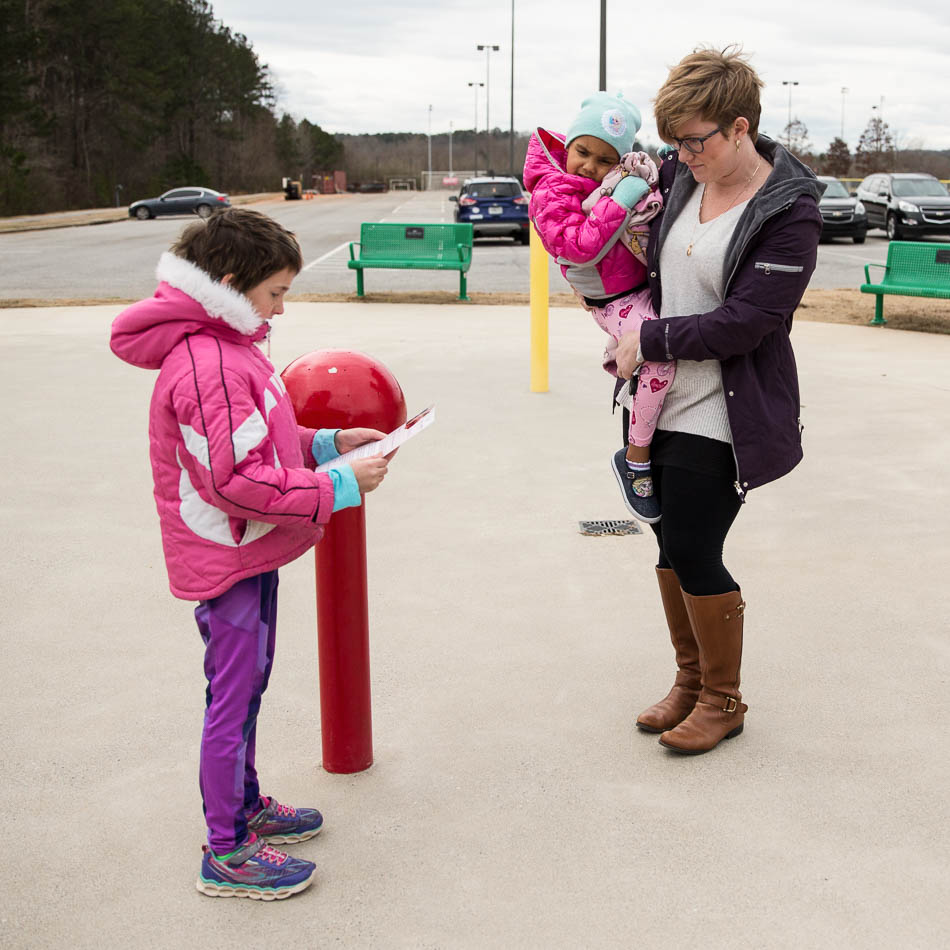 At first, Maybin was a bit shy and overwhelmed. I mean, who wouldn't be? A bunch of people all staring at you…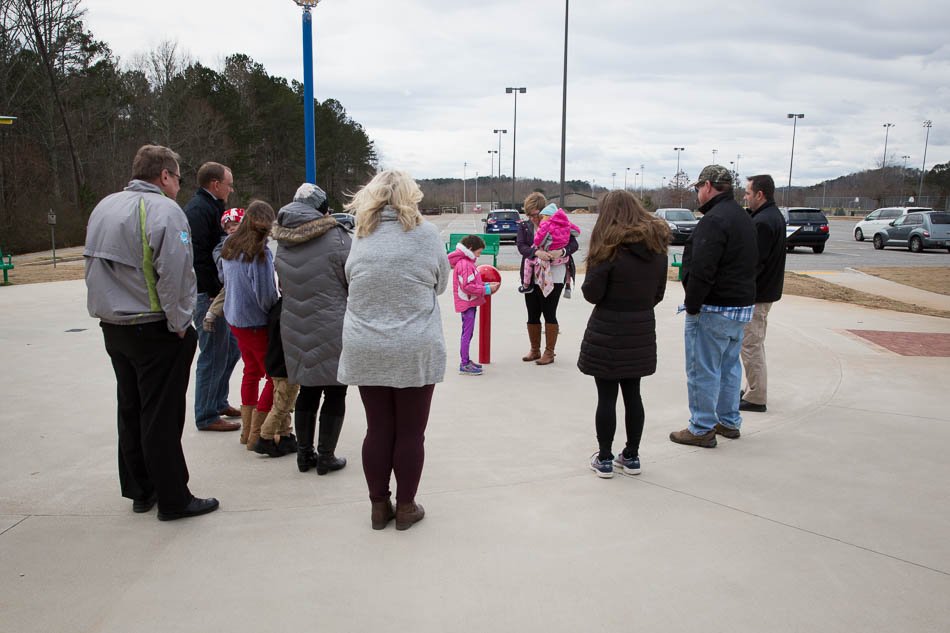 But then, she saw Kailyn come riding out on her gift!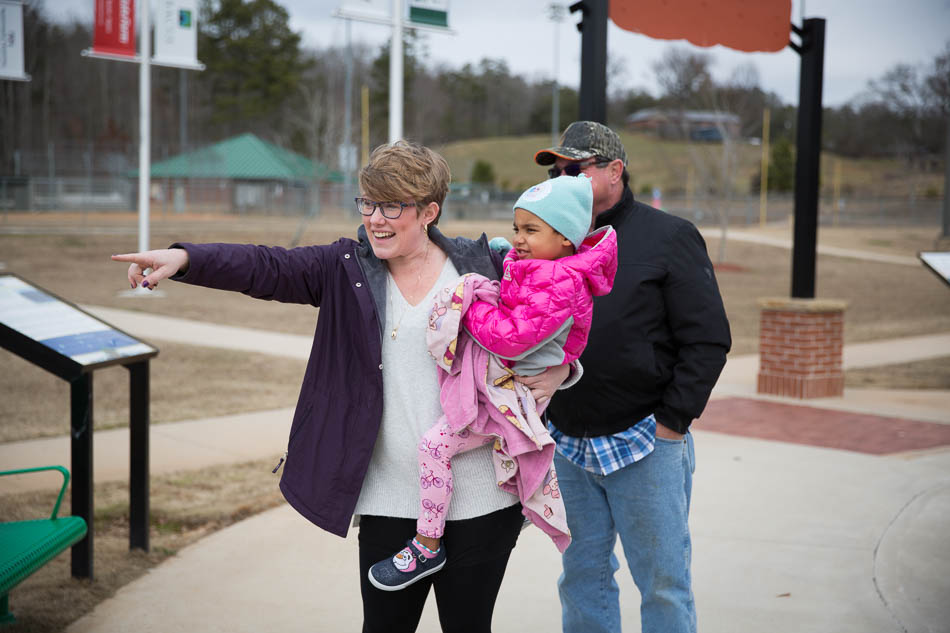 A POWER WHEELS DISNEY FROZEN FORD MUSTANG!!!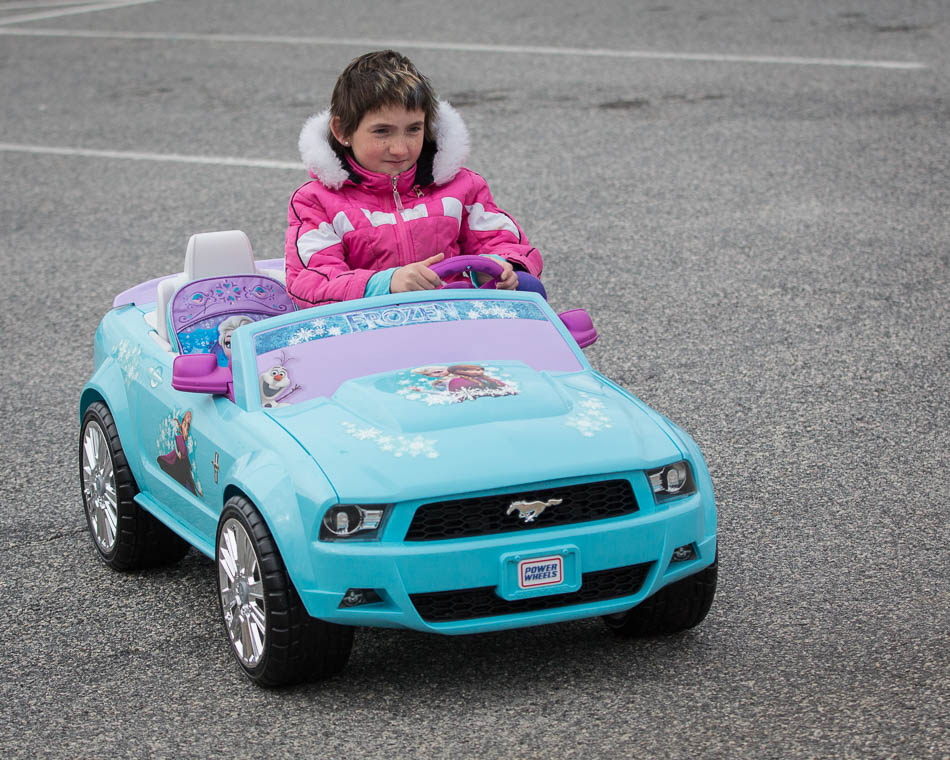 Pretty awesome, huh?! Now you have to know that Maybin LOVES the movie Frozen. And she LOVES princesses. And she LOVES her grandfather's blue mustang. So this car was like a dream come true!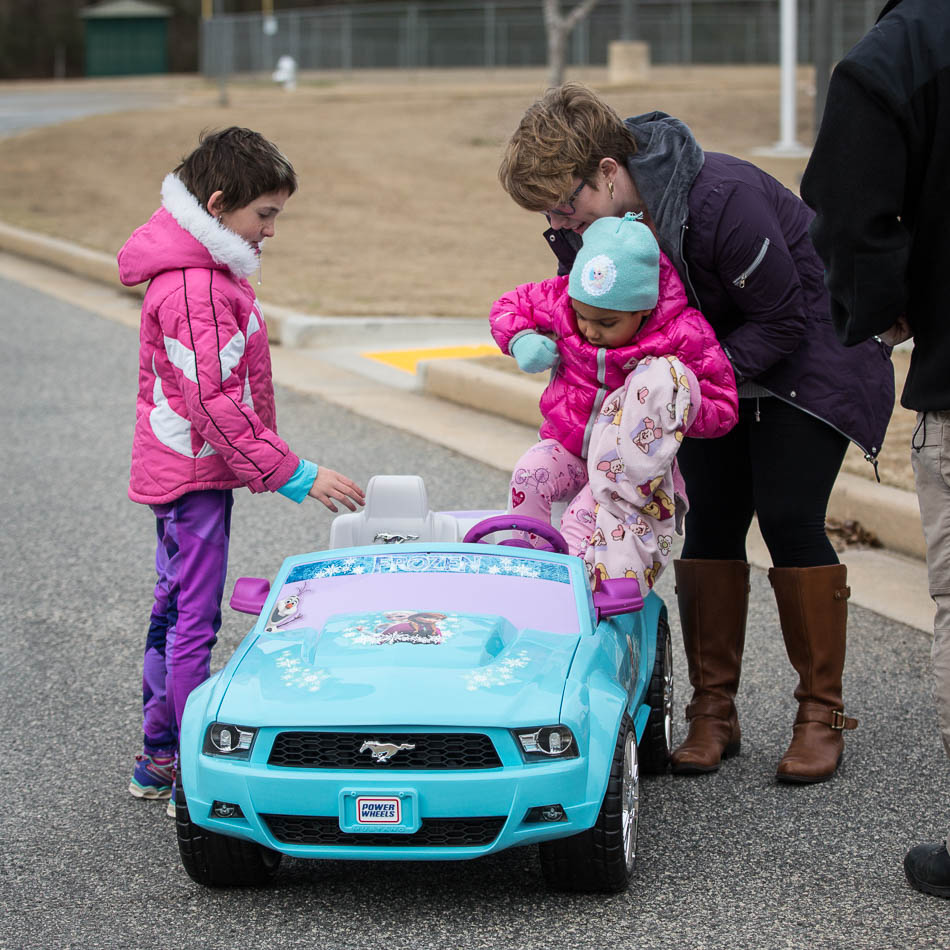 After a brief checkout on operations – you know, stop, go, turn – off she went!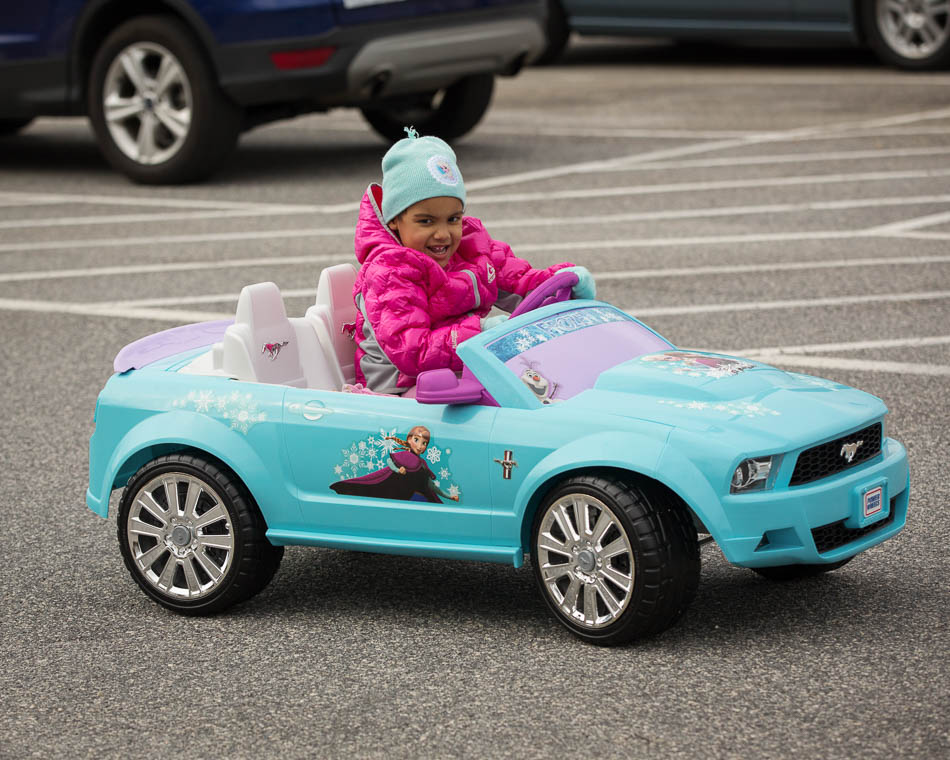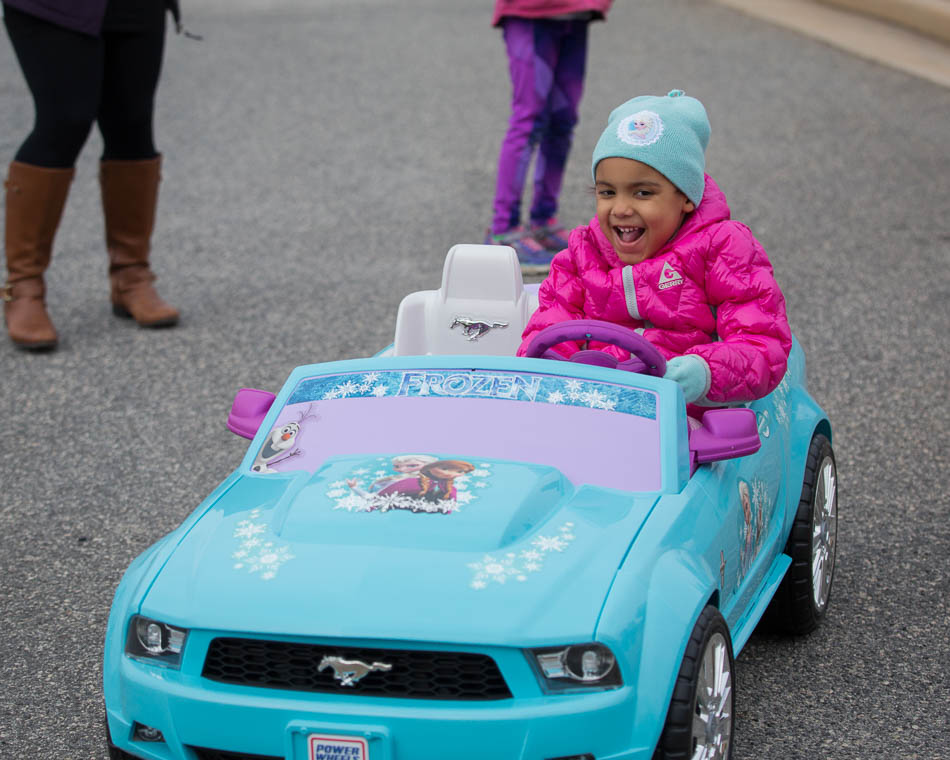 Not so shy anymore! Maybin took to the car as if she had been driving her whole life (all four years of it)! See that face, Kailyn? Your wanting to reach out and help another kid with cancer did that, and we are so proud of you!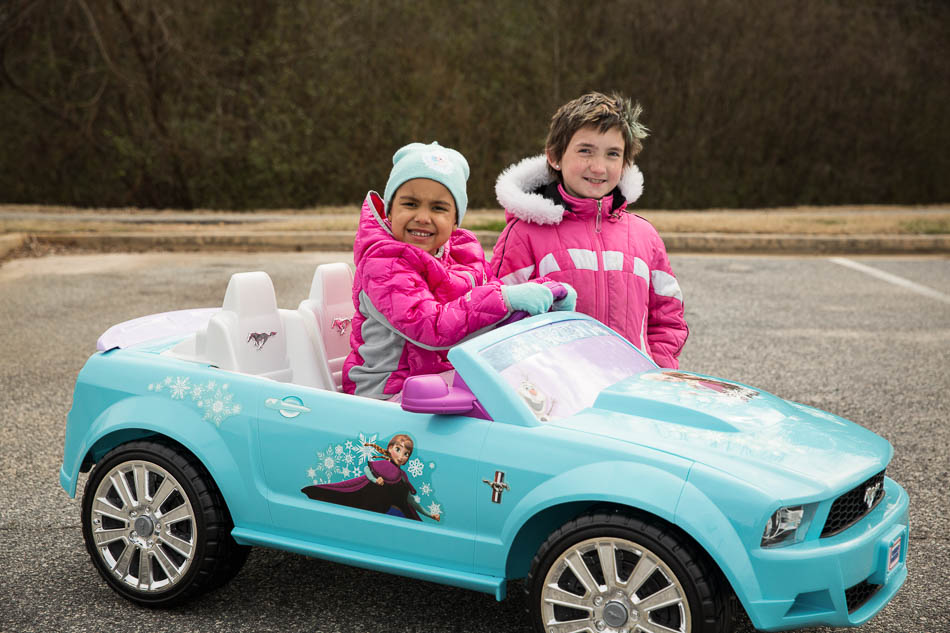 Maybin's mom tells us that ever since she got her car, she has spent every possible second in it. Clearly Maybin is loving having a little independence and control back in her life…and she is not looking back!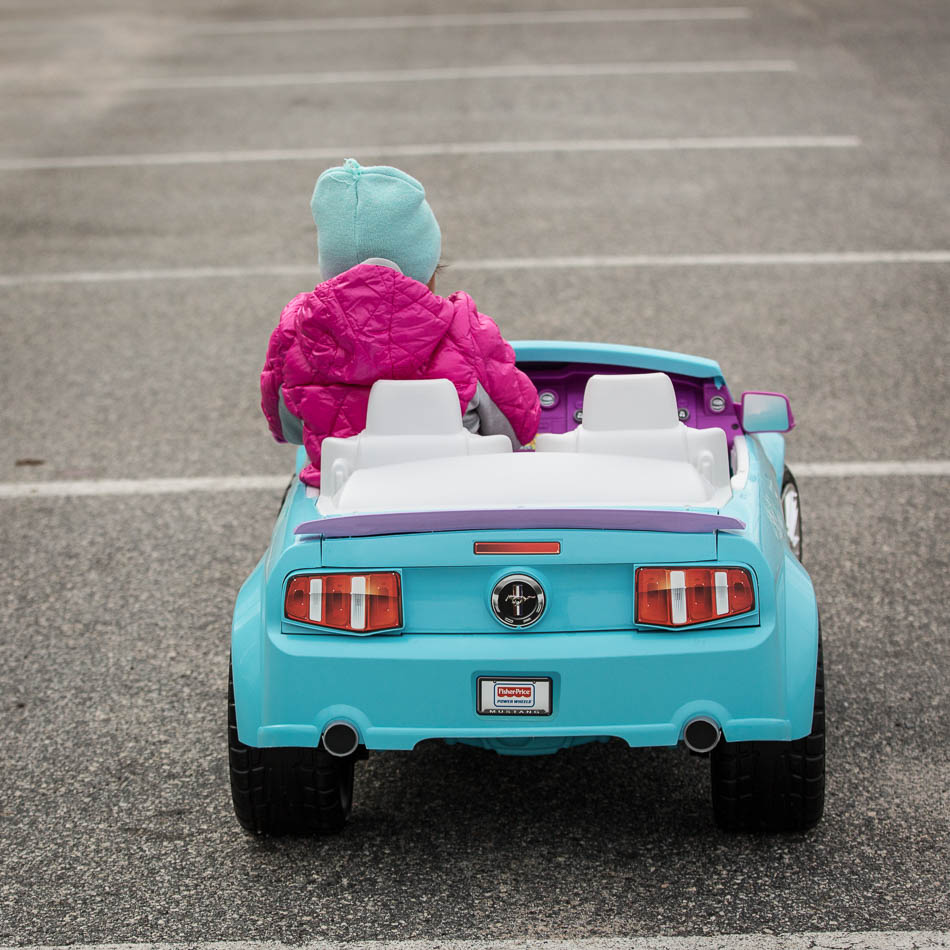 Want to help make some more kids with cancer smile? Donate today! We can't do this without you!
Thank you Robin Gerrard for the adorable pictures!