Remember Davis?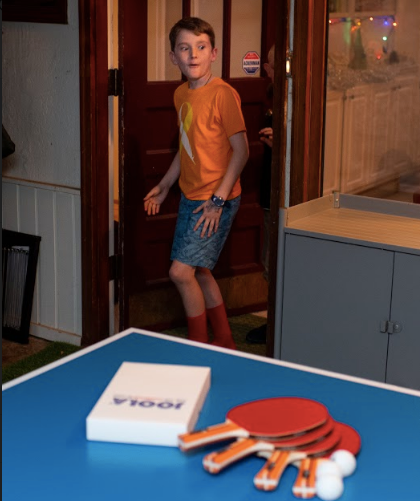 He's the kid who wanted to give a gift before he got one! Talk about a Team Summer heart! In the last blog post, we told you that he contacted Team Summer asking if he could give a gift to his friend who was battling leukemia. We told him "absolutely!" but first we secretly planned a gift for Davis – a super-awesome ping-pong table.
Now comes the rest of this story, the gift Davis gave to his new friend, 11-year-old Lex.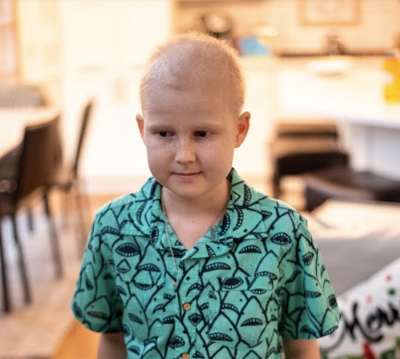 Like most kids with cancer, Lex was having trouble making friends at school. The kids would ask him lots of questions, which made him feel different from everyone else. And Lex stopped getting invited to things because no one knew what to do. Lex even told his mom, "I wish I had a friend who was going through this, too." Thankfully, a social worker introduced Lex and Davis to each other.
We found out that Lex had been wishing for a Nintendo Switch. Our plan had been for Davis to give him one right before Christmas. But then both boys got sick, and the surprise had to be put off. Truth be told, Lex was pretty disappointed that a Switch was not under the tree Christmas morning.
But a few days after Christmas, Davis came over to Lex's house to surprise him!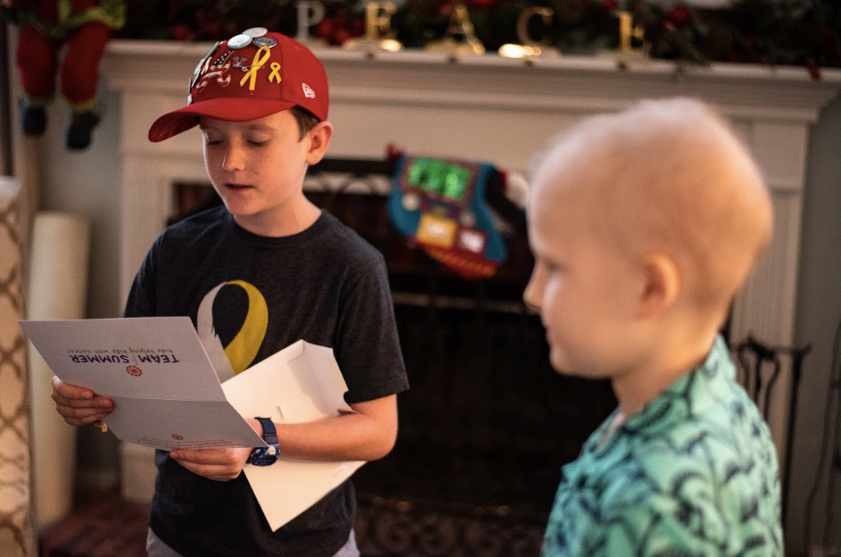 Check out the look on Lex's face! You can tell what he's thinking: Could it be? This box is about the right size…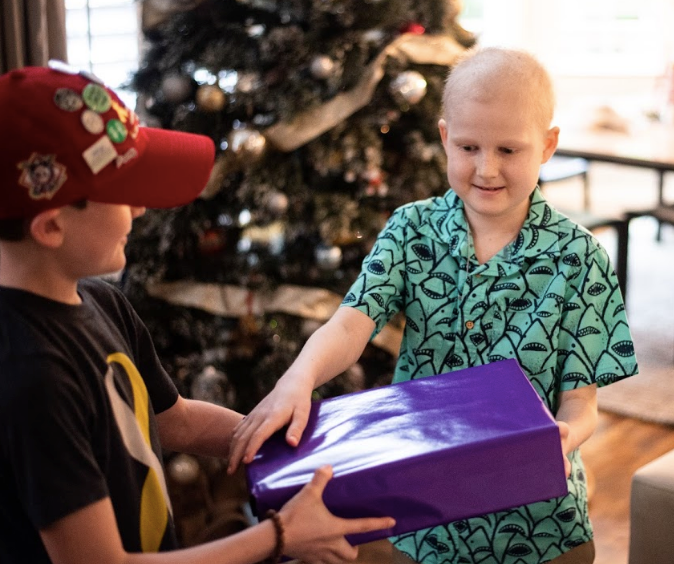 Yup! A wish come true! The Nintendo Switch he had wanted so much!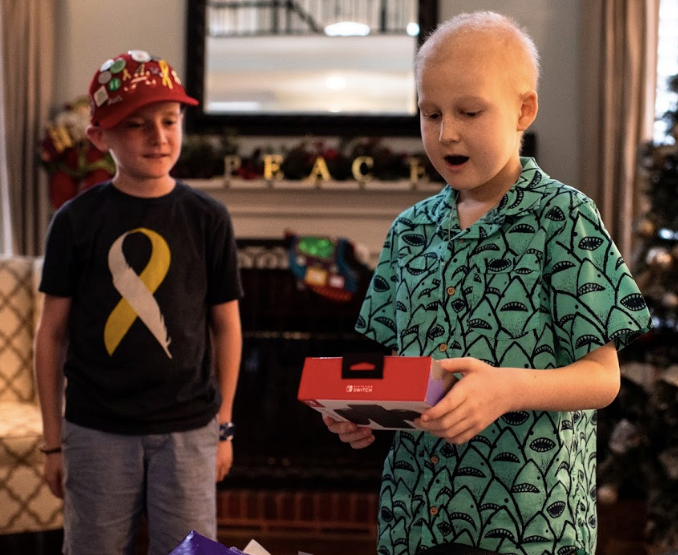 We love that smile!!!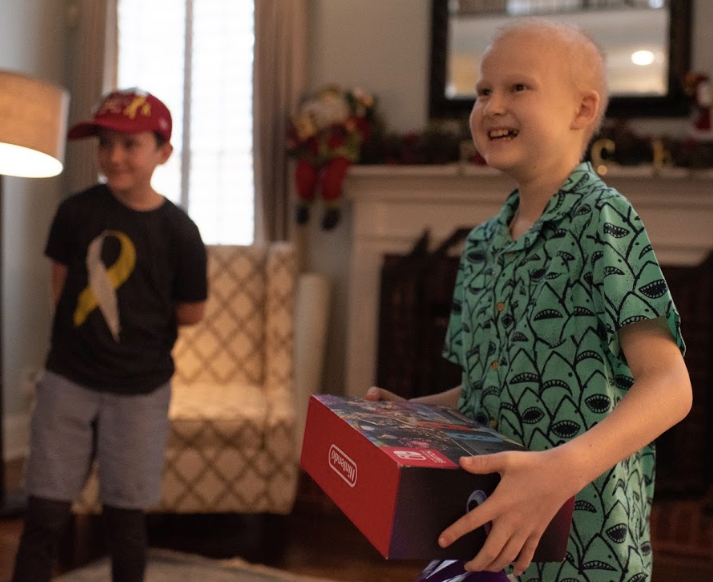 Lex told us this was like a second Christmas! Then he added, "Actually NO, this is better than Christmas!" 
Way to go, Davis! What's really cool is that you gave Lex both his wishes – a Nintendo Switch AND "a friend who is going through this, too!" And when you are a kid with cancer, that gift of friendship is the greatest gift of all!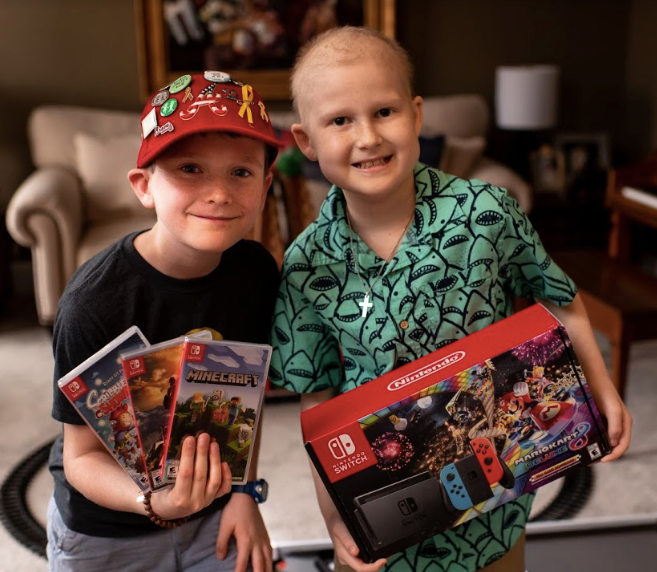 Thank you, David Murray, for these pictures! Check out his profile on our website!
Can you make a donation to Team Summer? All our gifts are funded by people like you!
While Team Summer waits for the coronavirus to pass and it's safe for kids with cancer to be together again, we're telling some stories of past gifts like this one!