OUR ANNUAL MATCHING FUNDRAISER HAS BEGUN!
Dear Friends and Family,
Five years ago today, we lost Summer. In some ways, it seems like just yesterday, and in others, it feels like forever. She started this organization when she was just 15 years old battling her own cancer, and I think she'd be proud of where we are now…poised for a big jump in growth next year. 2018 is the year we are planning to double the number of gifts we fund for kids with cancer AND add an executive director to really get things flying. We are pulling out all the stops to get there. Can you help? Click here.
A group of Team Summer supporters* have put together a Challenge Fund that will match your contributions – dollar for dollar – up to $11,000! That means if you donate $100, Team Summer will get $200.
$11,000 BEGINNING TODAY, 11-11
As Summer taught us, kids with cancer need each other for help and support. She said that only another kid with cancer can really understand what it's like to be a kid with cancer. So our Team Summer kids – children battling cancer themselves – have been on the lookout for kids with cancer they can help…surprising them with special gifts picked out just for them!
Here are just a few of the gifts our Team Summer kids have given this year, thanks to your generous donations.
** A 10-year-old boy battling osteosarcoma got a laptop so he could stay connected with his friends while he was in the hospital
**A 7-year-old boy with leukemia got a Playstation 4 and games to help keep his mind off his medical treatments
**A 19-year-old girl fighting an aggressive sarcoma cancer got a night out on the town with her best friend – a chance to be a normal teenager.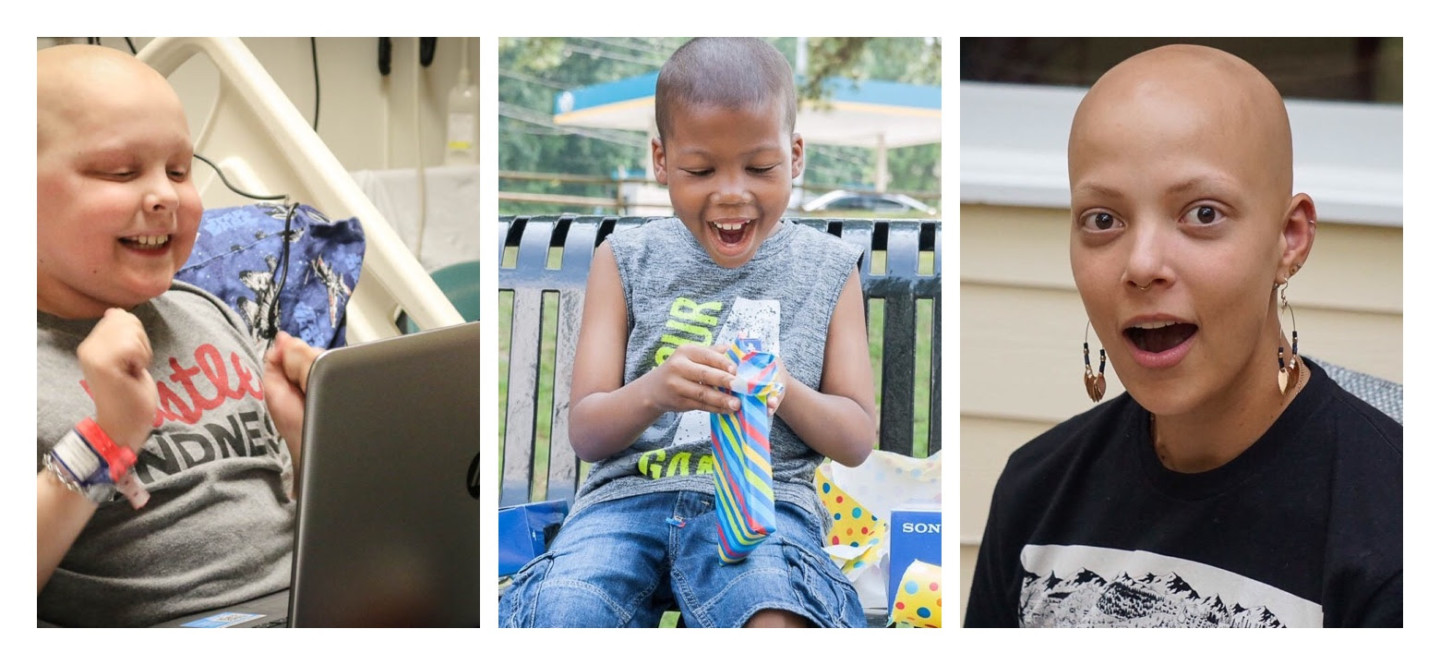 And we've got so many more gifts in progress! With your donation of $50, $100, $250, $1,000 or more, you'll be doubling your contribution with our Annual Challenge Fund, ensuring that these gifts can happen!
Remember, the cool thing about Team Summer is that every time a gift is given, there are TWO kids with cancer who are helped – the child getting the gift and the child giving the gift. Obviously getting a gift is awesome, but our Team Summer kids tell us giving a gift is even better! Helping someone else takes their minds off their own cancer battles and gives them a sense of purpose at a time when so much is out of their control.
DONATE NOW ONLINE by clicking here! Or send a check to:
Team Summer
P.O. Box 9013
Atlanta, GA 31106
On behalf of my beautiful and insightful daughter, and all of us at Team Summer, I thank you in advance for accepting this challenge and helping us help kids with cancer!
Much love,
Lynne Dale
President
Team Summer
*Many thanks to the Team Summer supporters who put together our Challenge Fund. You are all awesome beyond words!
Melissa and Kirk Demetrops
Haley and Paul Dozier
Emily Ellison and Chuck Perry
HawkPartners
Scott Levere
Chad and Cathi Morriss
Nancy Neufer
Specialty Center for Periodontics and Dental Implants