This has been a whirlwind, but boy oh boy, what a success!! First the headline: The Purple Hair Challenge raised a startling $42,000!!! We could not be more thrilled! Our initial goal was $20,000. Then about halfway through the month, we raised it to $30,000. And look what happened! More than 800 individual donations ranging from $1-$700 got us to this game-changing total. Just amazing!
We sincerely thank the two salons that helped us fulfill our promise to dye our hair purple. First,  The District Salon in Alpharetta. In the photo below, co-owners Jessica Szabo and Mikka Orrick are on either end, along with two of their stylists in the middle who volunteered to help. Note Jessica and Mikka's hair is purple, too. In addition to donating all the supplies to dye a dozen heads, they – along with their daughters – were also part of the Purple Hair Challenge, raising money for Team Summer all month long!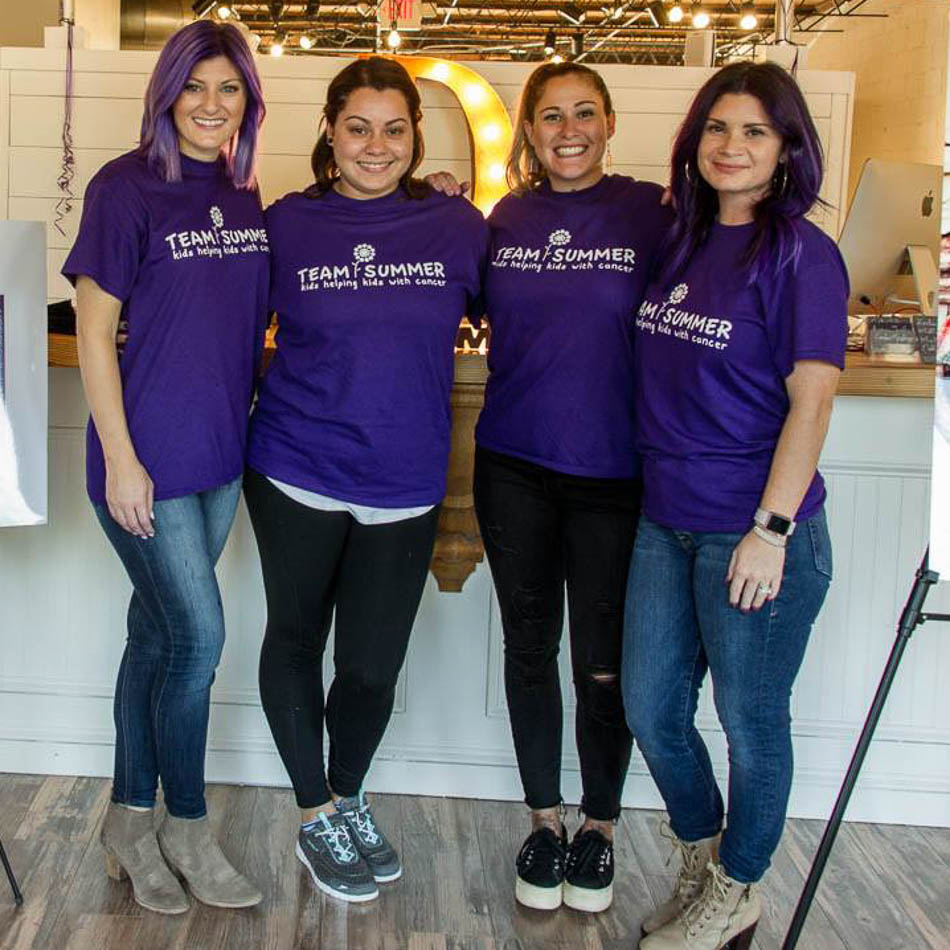 Second, a big thanks to the owners of Salon Skanda in Atlanta who also opened their doors to us! They're in the photo below on the top left, Robert and Kevin Miraglia. They and their wonderful stylists and assistants came in on their day off to help turn 27 heads purple. Amazing!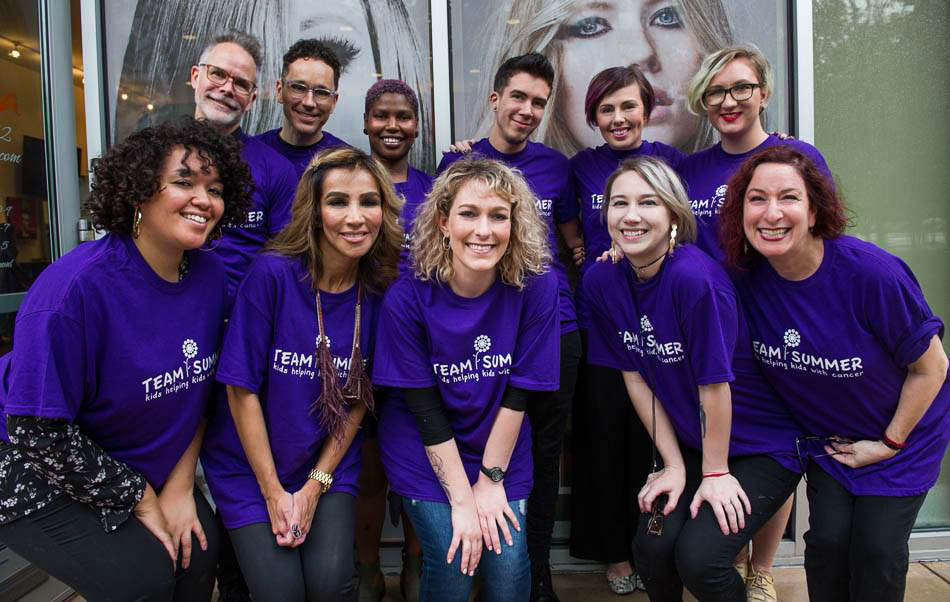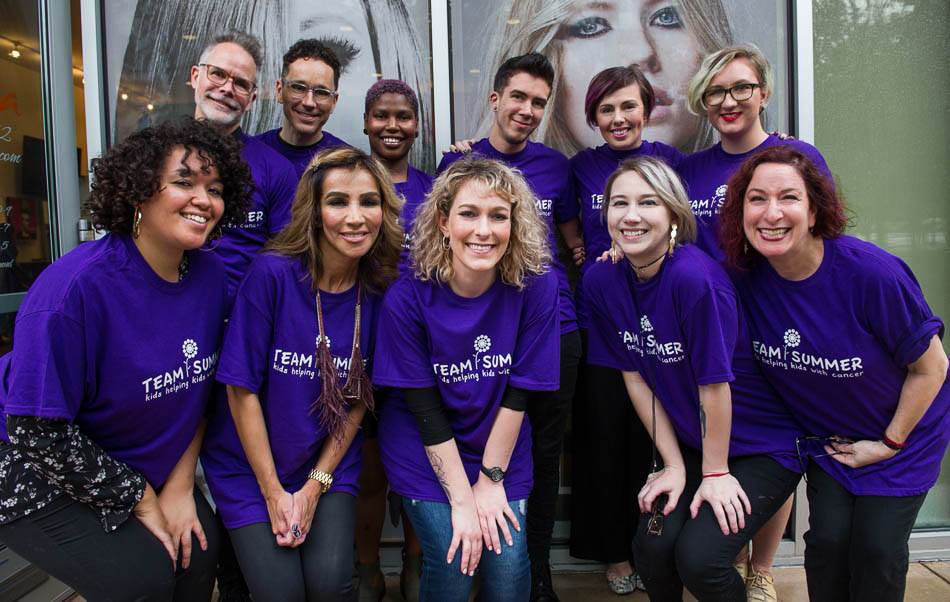 Okay, since a picture is worth a thousand words, here goes! We had SO much fun!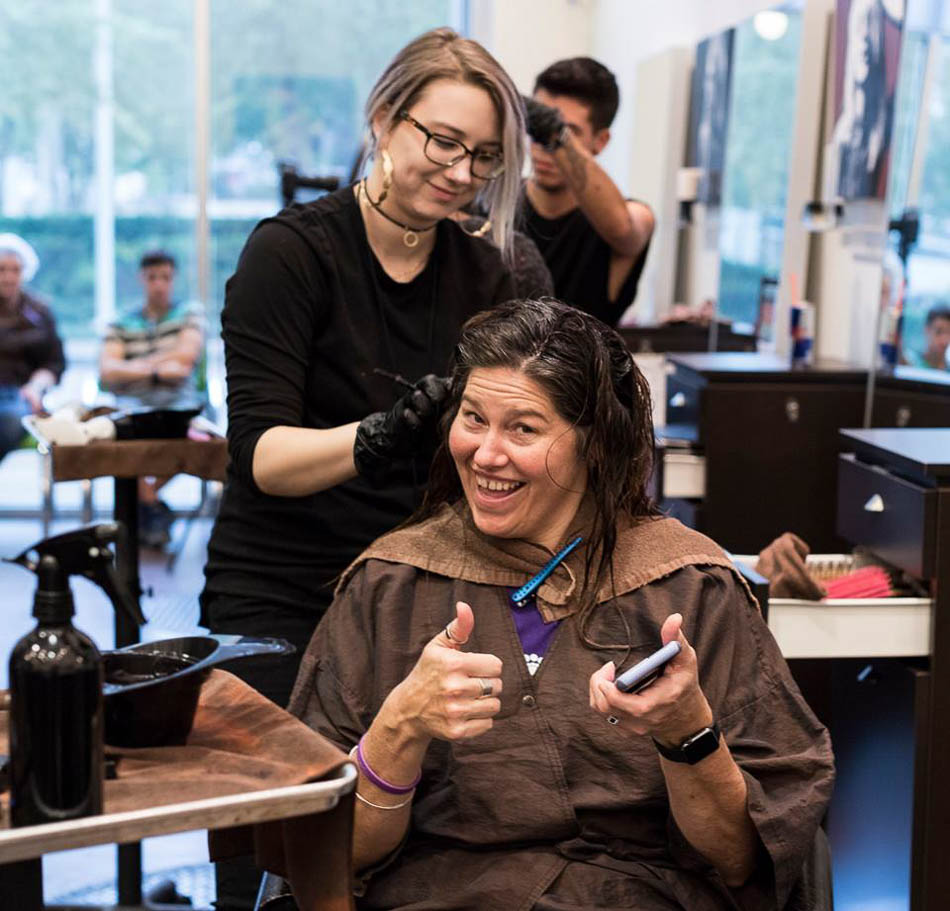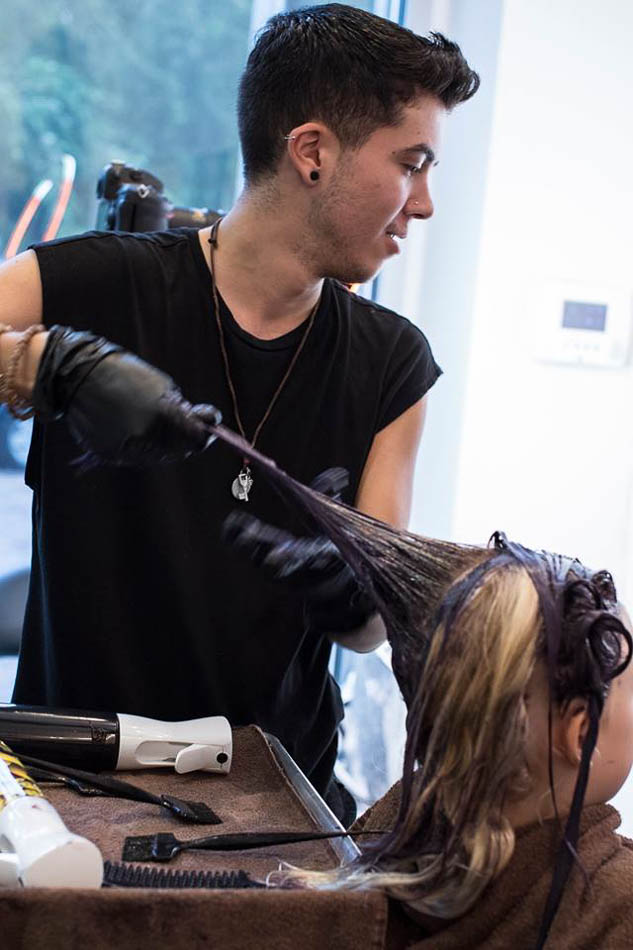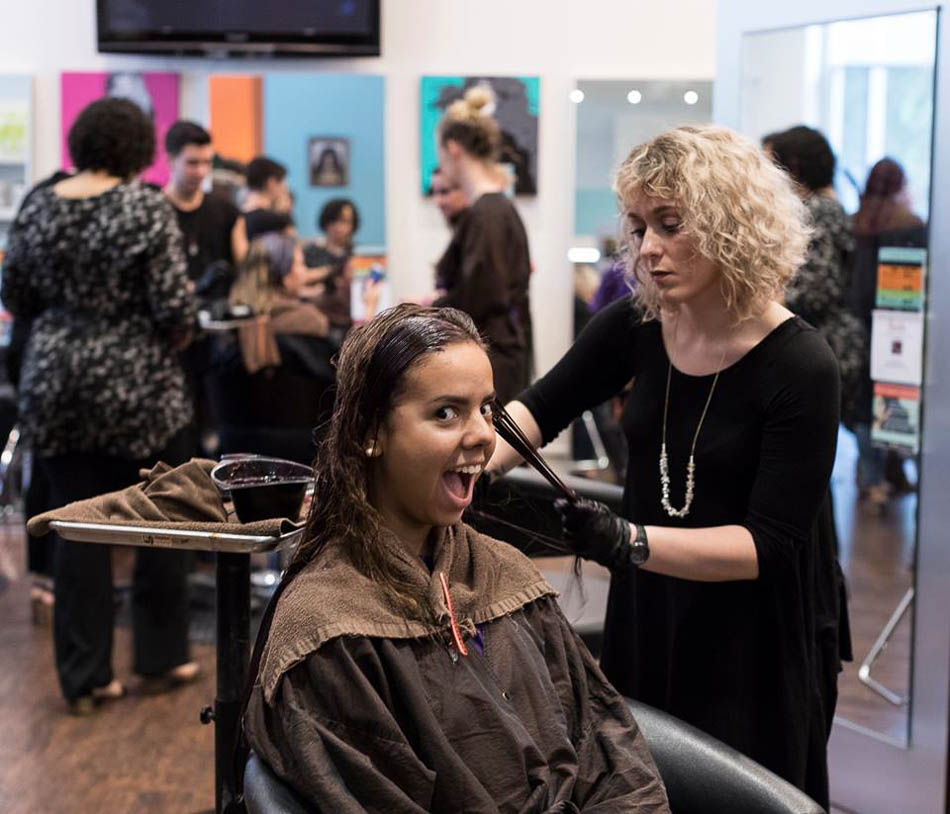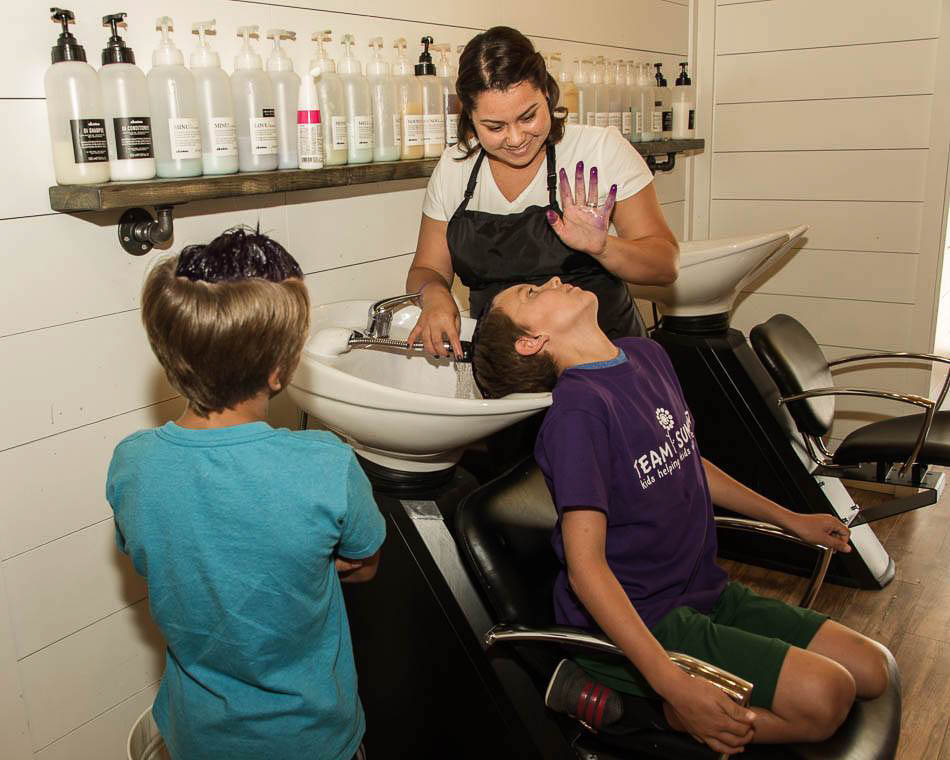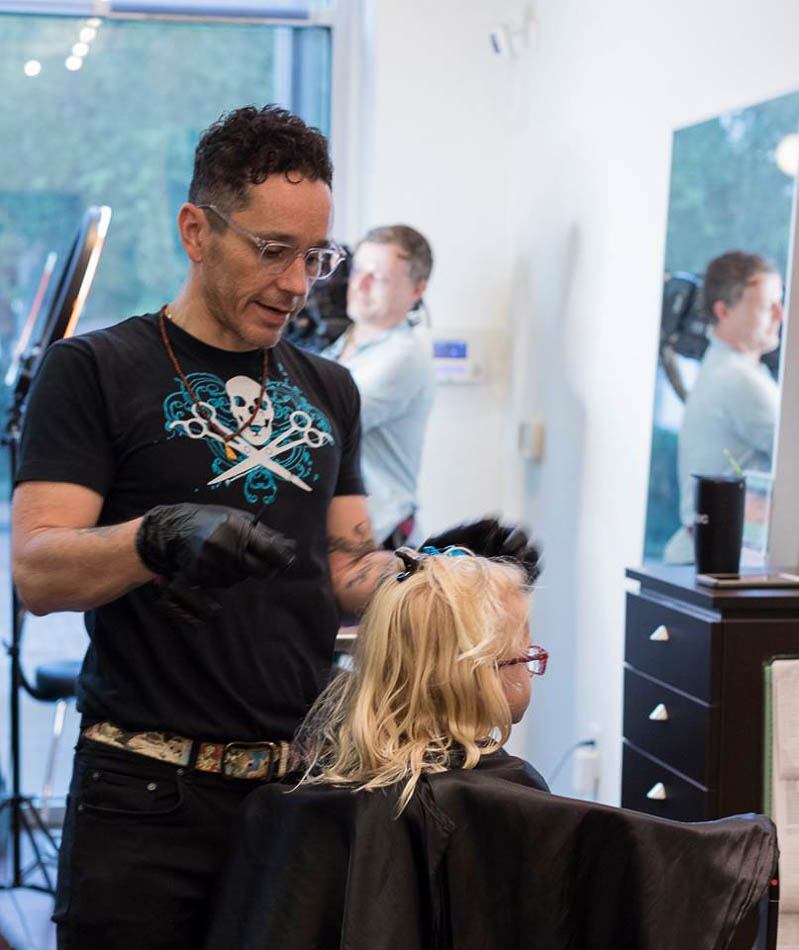 Have no doubt, we were all pretty scared to do this. But guess what? We LOVE our new look! Crazy, huh?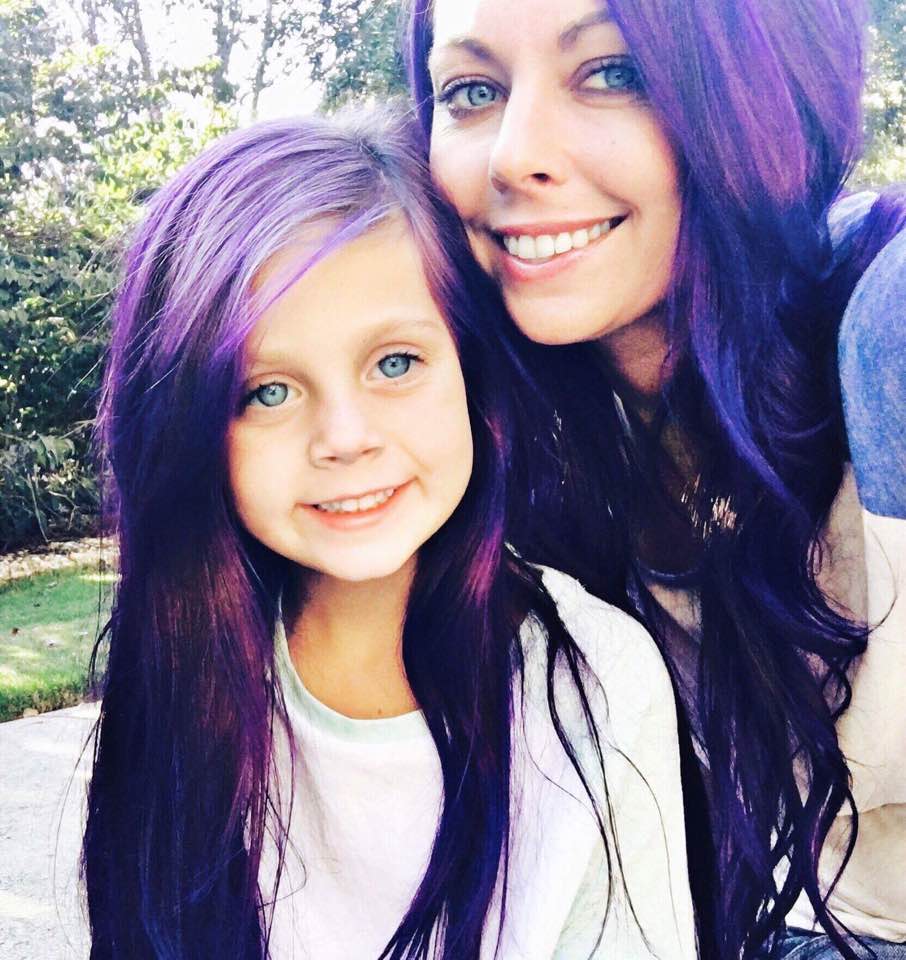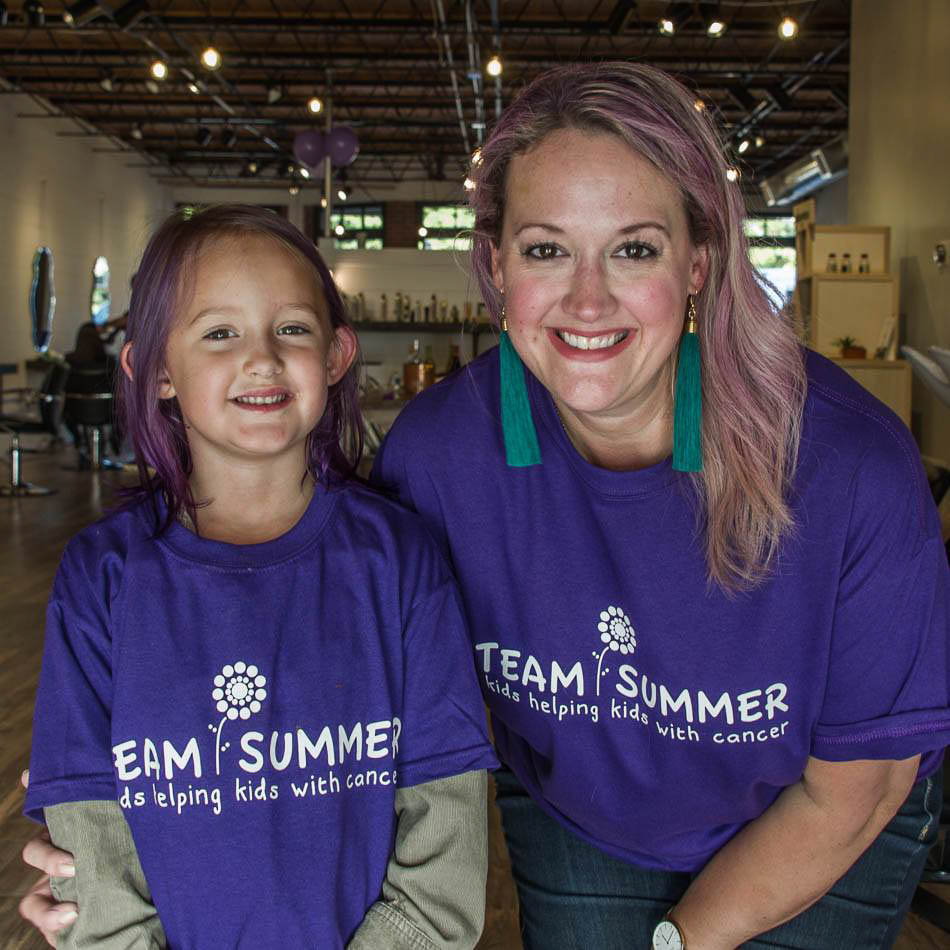 Little kids got into the act.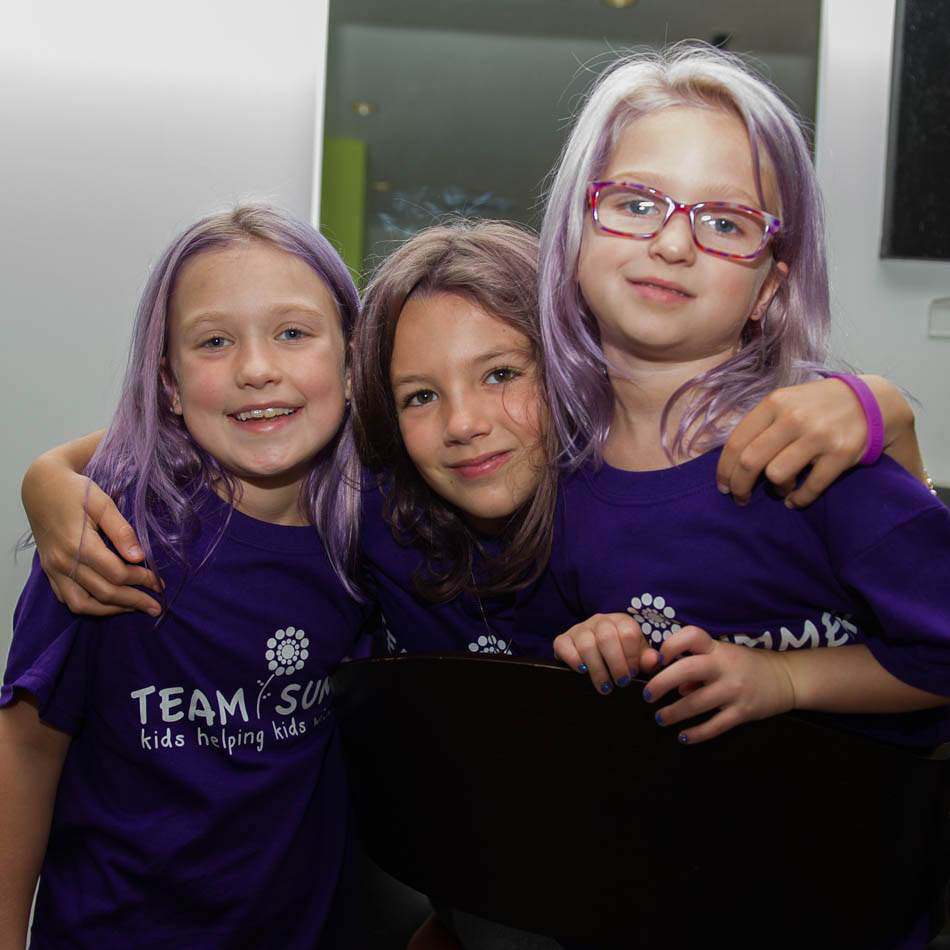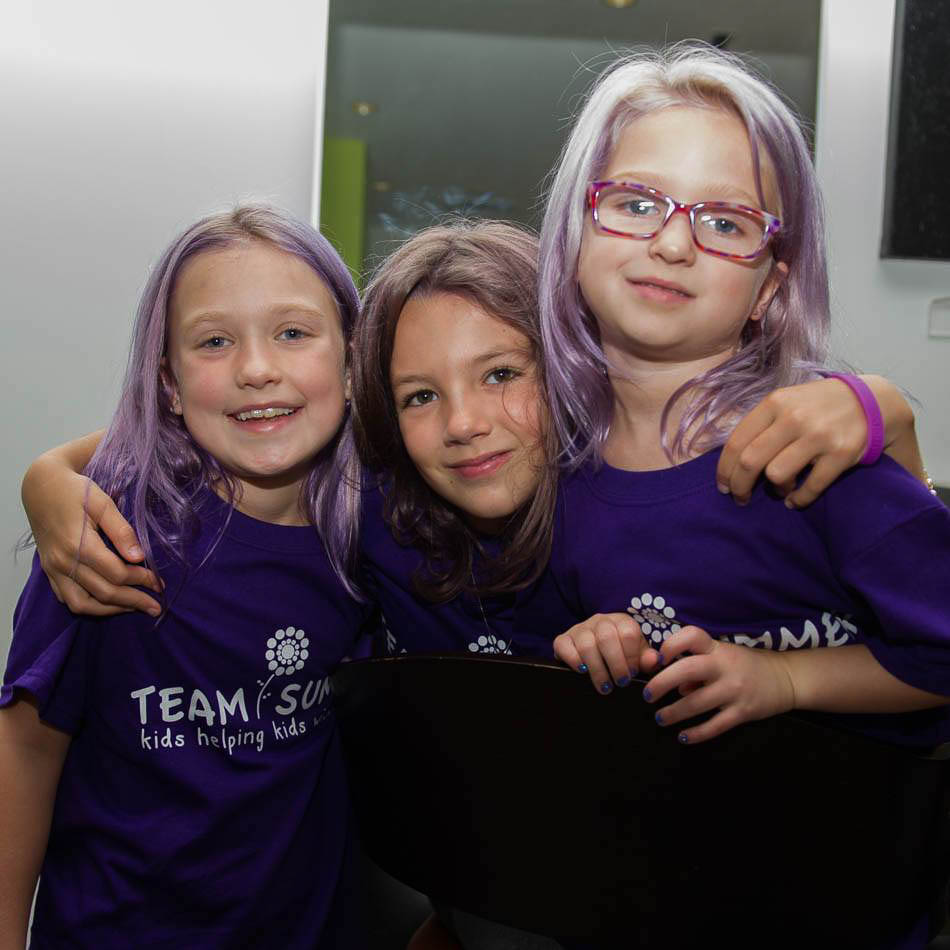 And some big kids too!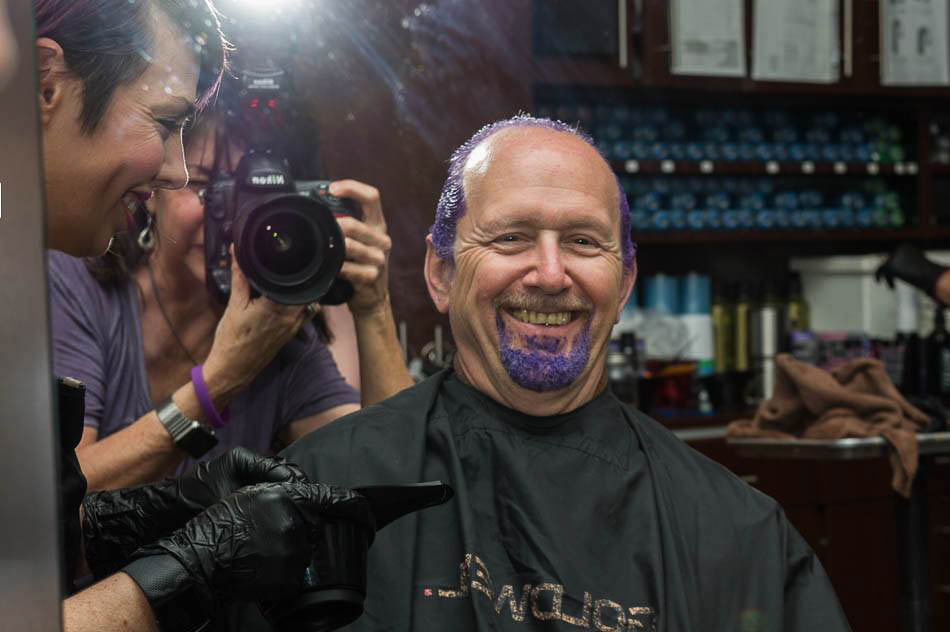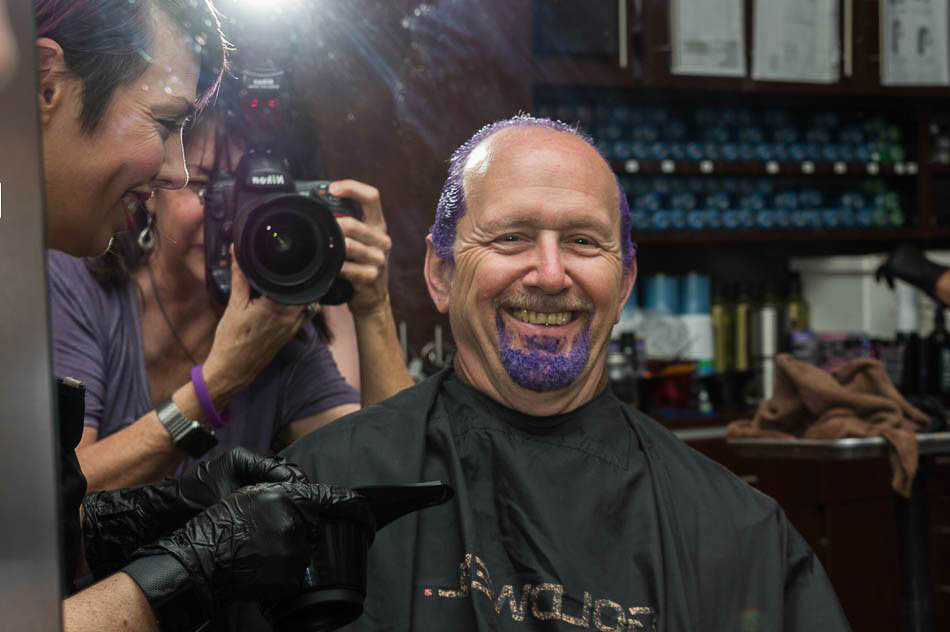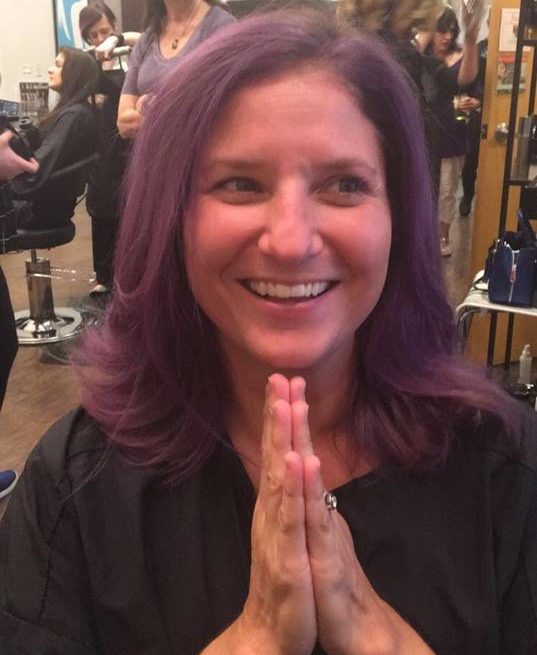 For some, it was a family affair.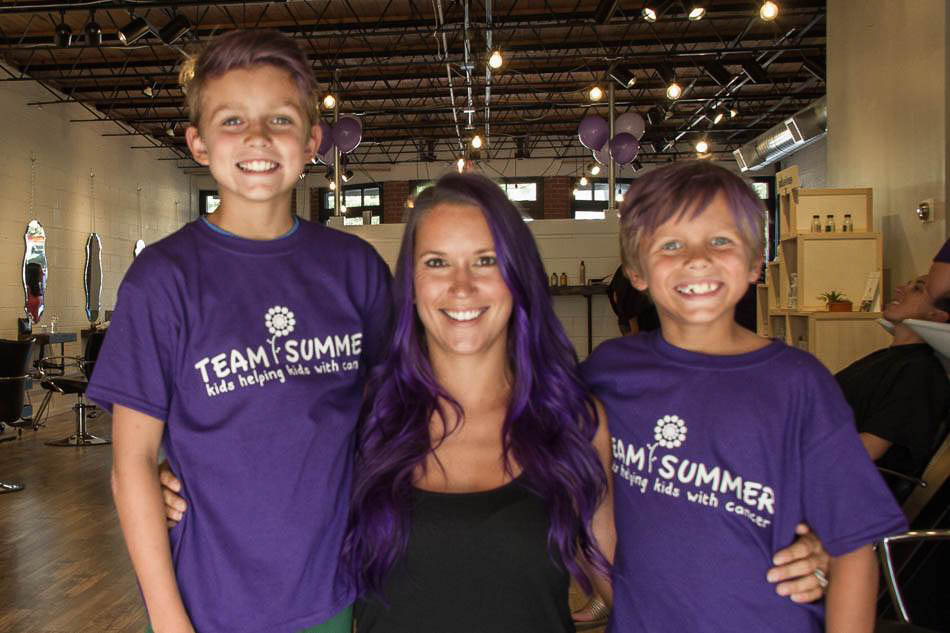 Sisters went purple together…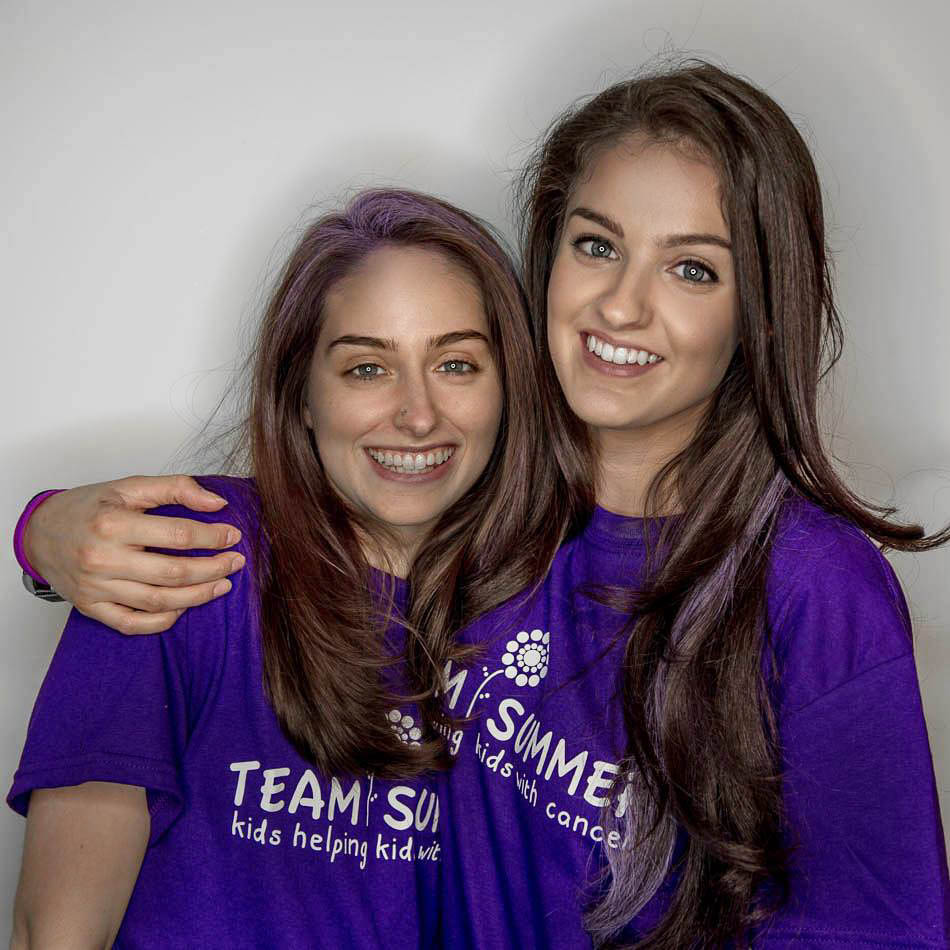 …two of sixteen of Summer's friends from high school who participated in the Challenge! A bunch of them made it back from college to have their hair dyed together at Salon Skanda. It was a happy reunion for these girls who helped raise a big chunk of the total!

And they seemed thrilled with their purple hair!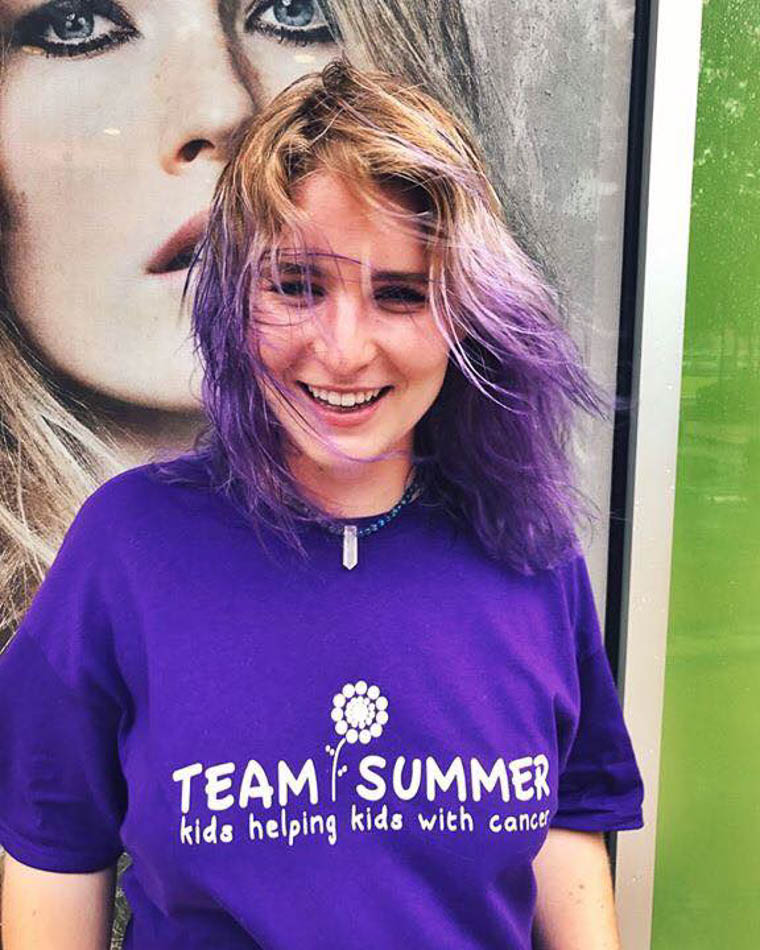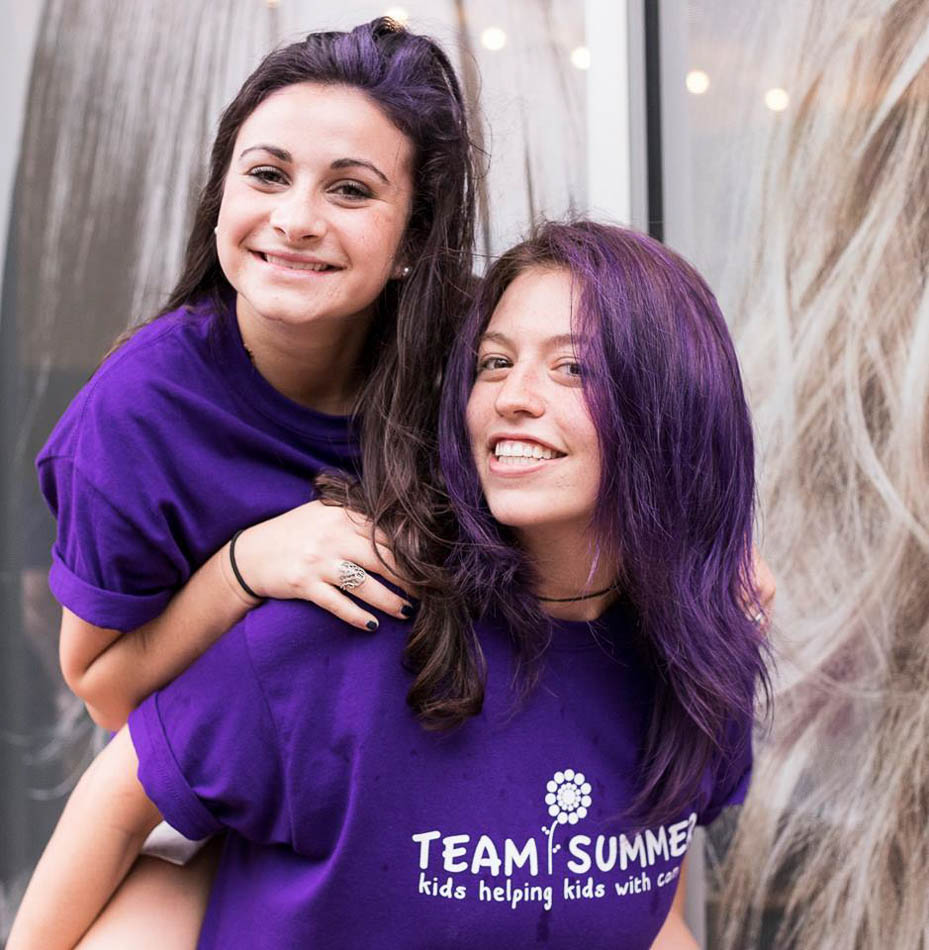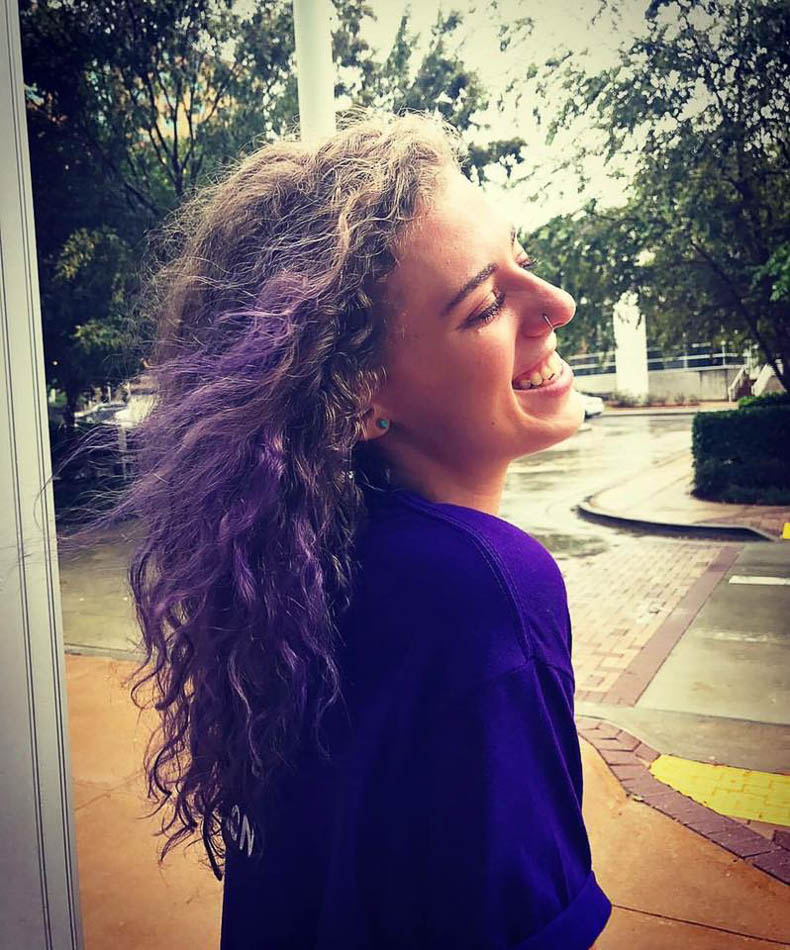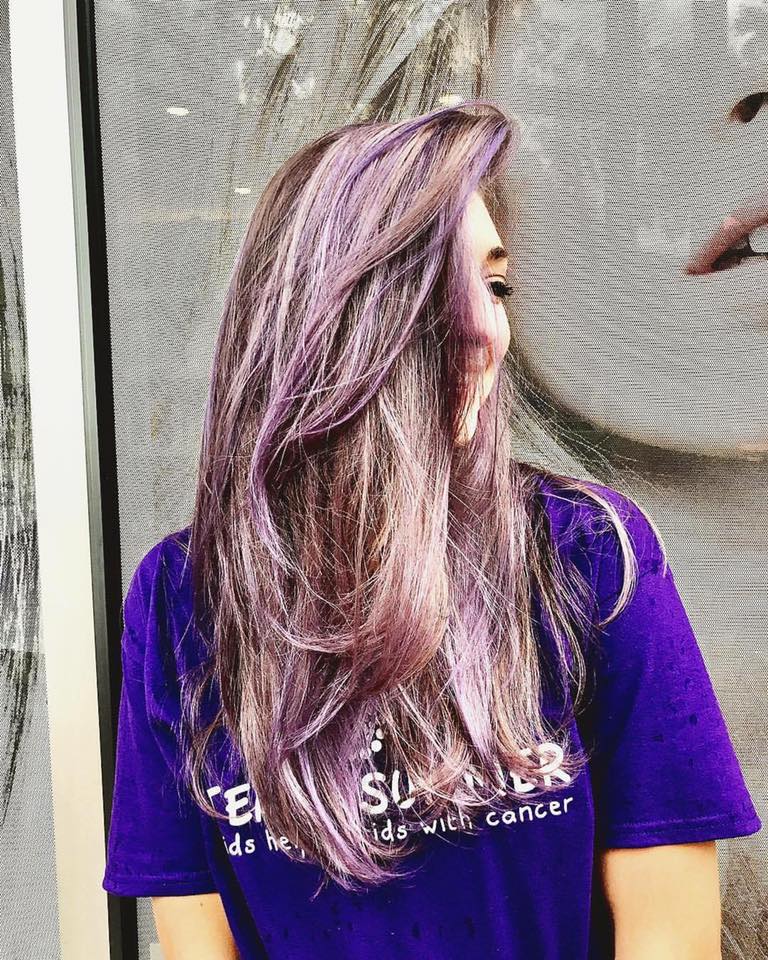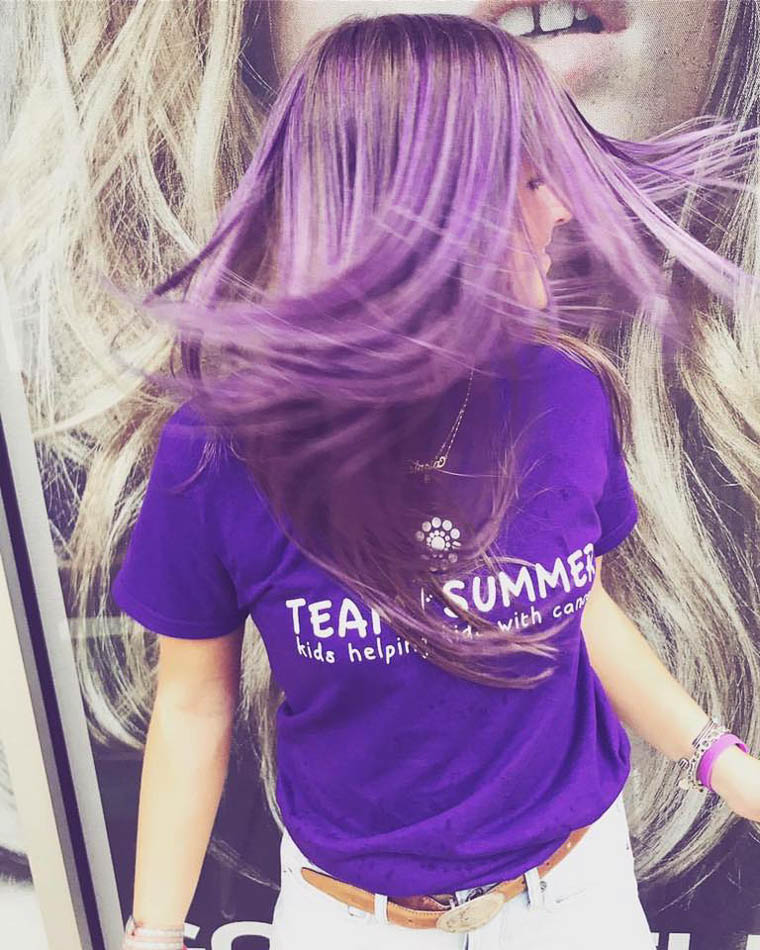 Thanks to Bobbi and Bryan Rapp for providing pizza and salads for everyone. That kept us all going for sure! And thanks to the Global Franchise Group which made these special cookies just for us. They really helped calm our nervousness and soothe our souls!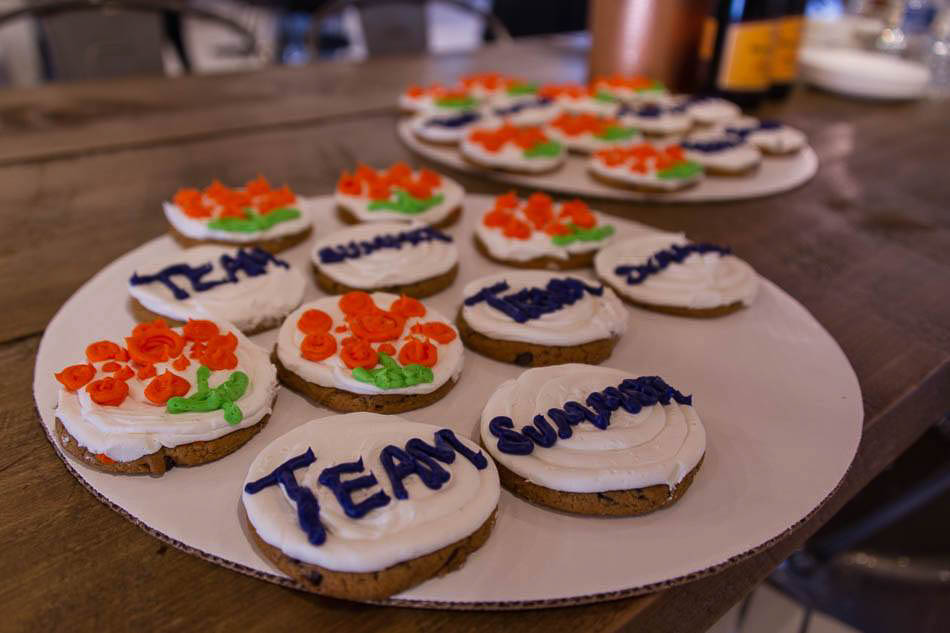 And we can't thank our photographers Brenda Richterkessing and Gaffney Taylor enough for their fantastic pictures capturing these events! Our crazy dyeing parties made it onto the news, too! Fox 5 and CBS 46 both did stories about the Purple Hair Challenge. That's Eli Jordan of Fox 5 below.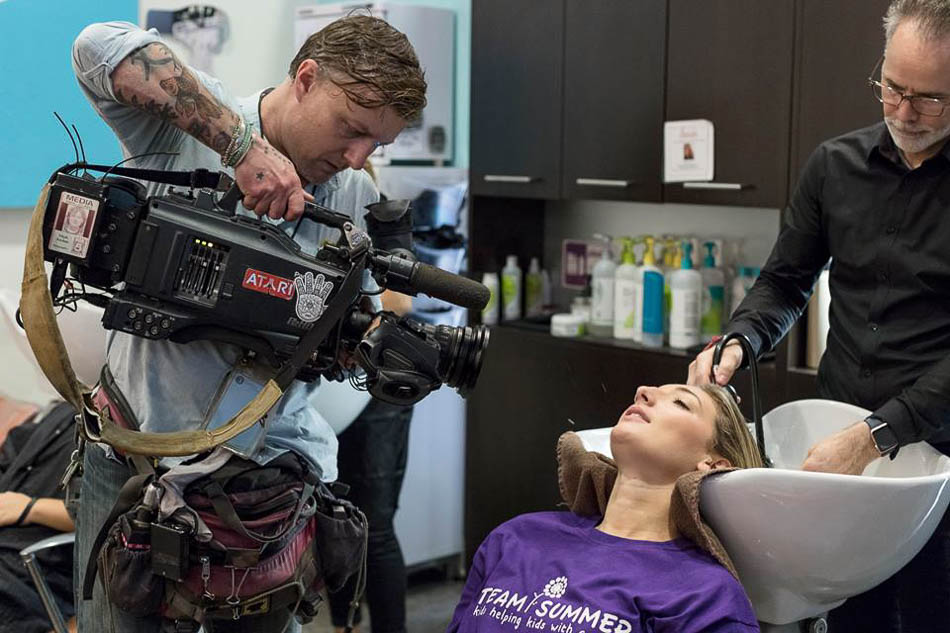 After the last hair was dyed and we had all returned to our homes, we were stunned to realize the whole sky had turned purple. Everywhere. So many of us saw it all around the metro Atlanta area and even as far away as Athens, Georgia. It felt like Summer was saying, "Well done! I'm proud of you!"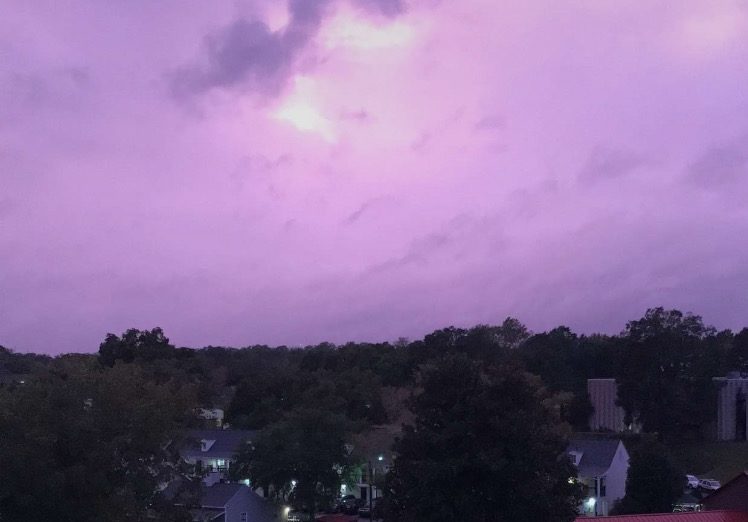 We now begin the exciting work of doubling the number of kids we can help with these new funds. If you still want to contribute, we are leaving our fundraising pages open for a couple more weeks. Click here and scroll down to find the page of the participant you want to support. We are so grateful to all of you!