Kelcey thought she had cancer licked. Diagnosed with neuroblastoma – a cancer of the nerves – at age four, she endured all the treatments and beat it.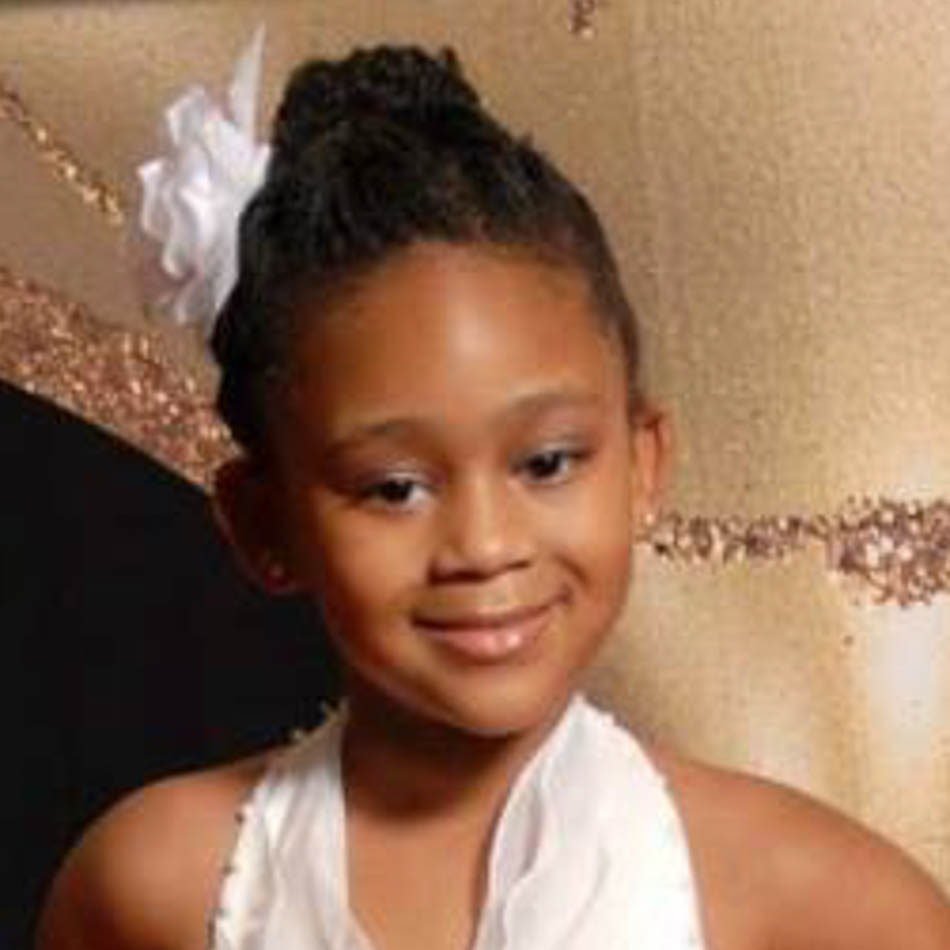 Then last year, at age eight, back it came, and back into treatment she went. Nine-years-old now, Kelcey has had to date 11 rounds of chemotherapy, 21 days of radiation, 9 surgeries and a stem cell transplant. The transplant required her to be in isolation at the hospital for 46 days. Then after being home for five days, she developed a staff infection and was back in the hospital for another 21 days.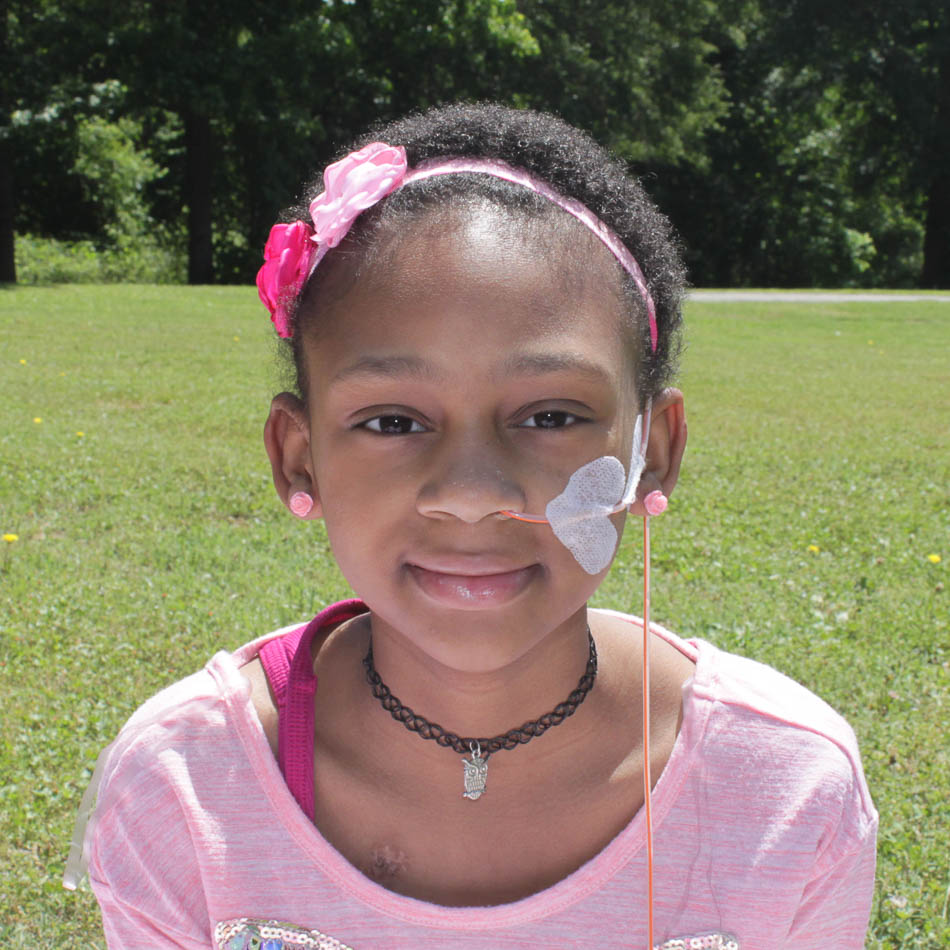 Somewhere along the line, during her many stays at the hospital, she was lucky enough to meet Team Summer kid Mykenzi. Lucky because Mykenzi wanted to make Kelcey a Team Summer kid, too!
After a lot of planning and phone calls to Kelcey's mom (you'll know why in just a moment), the big day finally came.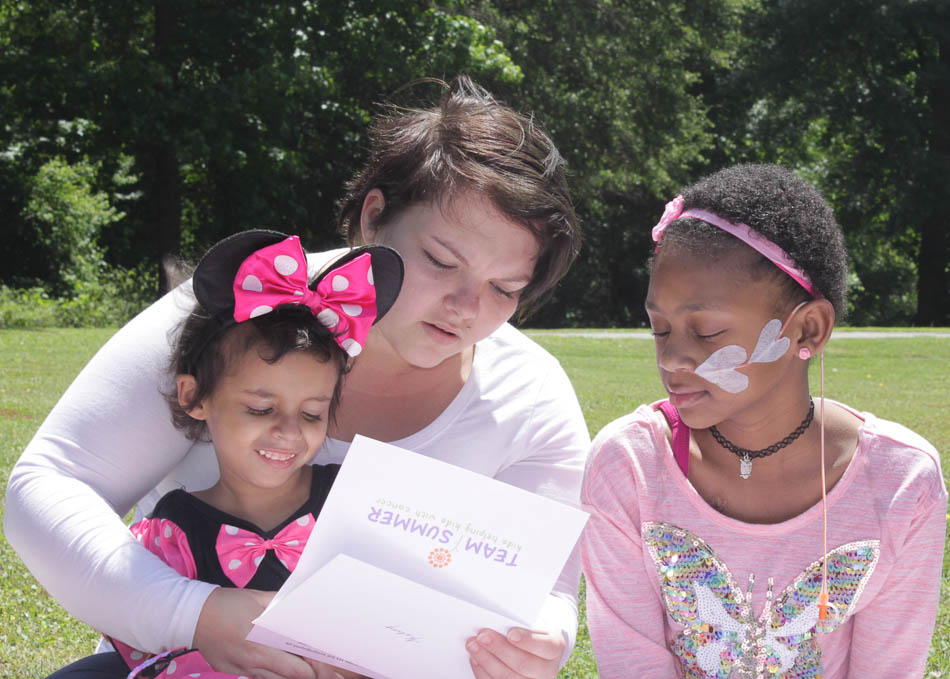 If there is one thing everybody know about Kelcey, it's that she loves animals. In fact, she plans to be a veterinarian when she grows up and even wants her own animal hospital. She has been begging her mom  – I mean begging –  for a dog of her own since she was four years old. Up until now, she has had to be satisfied with her very large collection of stuffed animals. She has more than 40 Ty Beanie Babies, a collection that includes practically every animal under the sun. (Yes, that's Kelcey in the middle of all those faces!)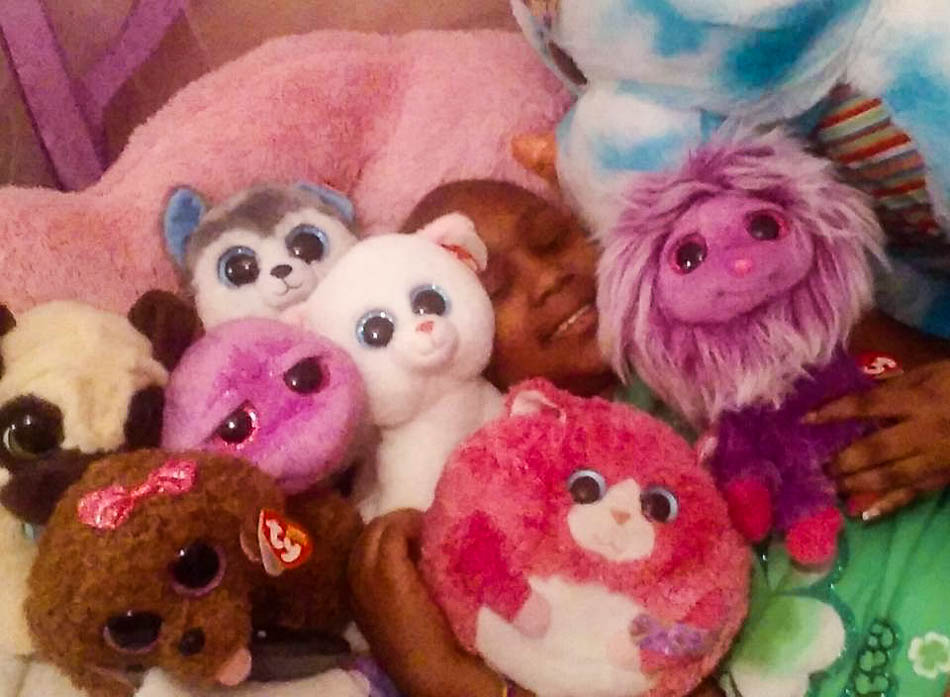 But Mykenzi wanted to make Kelcey's dream come true!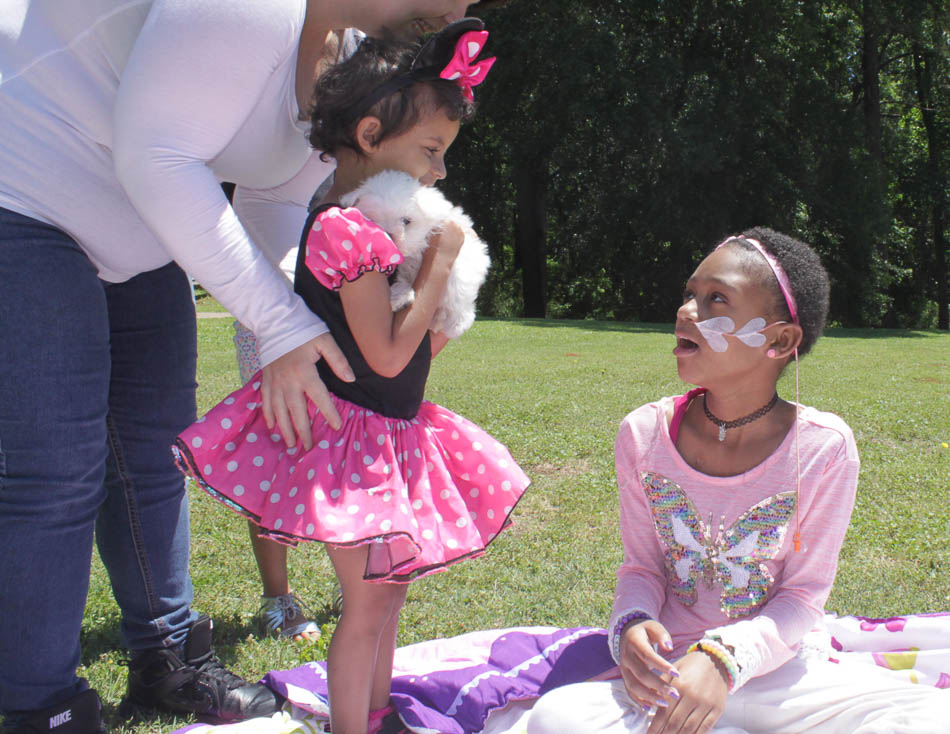 That's right! A puppy – not a stuffed one – a real live one! Kelcey could hardly believe her eyes! The two bonded almost immediately. Kelcey named her Skylar.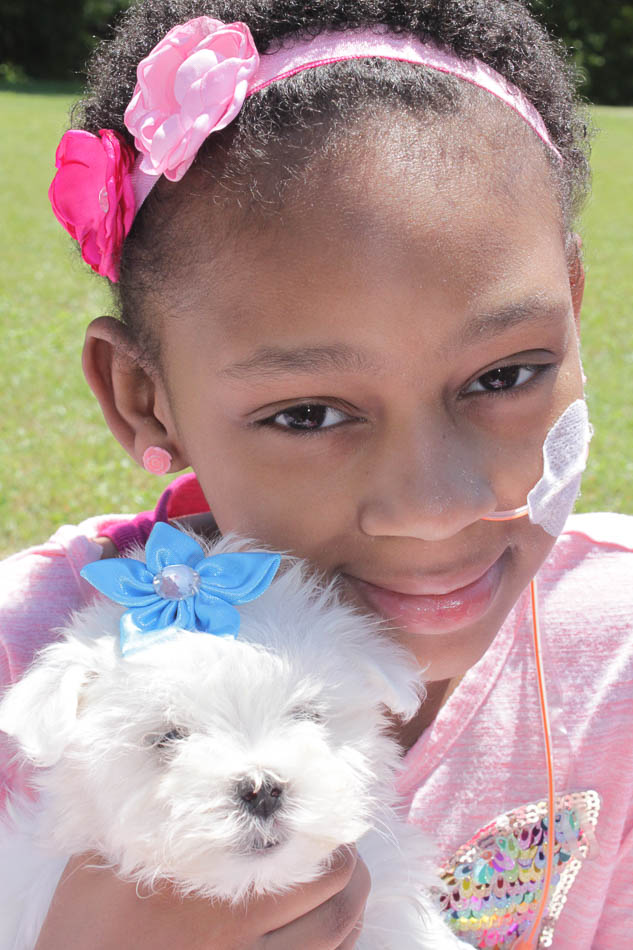 And it has been a love story ever since. As long as she has Skylar with her, Kelcey never feels alone. And when you are battling something difficult like cancer, having a furry friend to cuddle with helps in ways that go beyond words.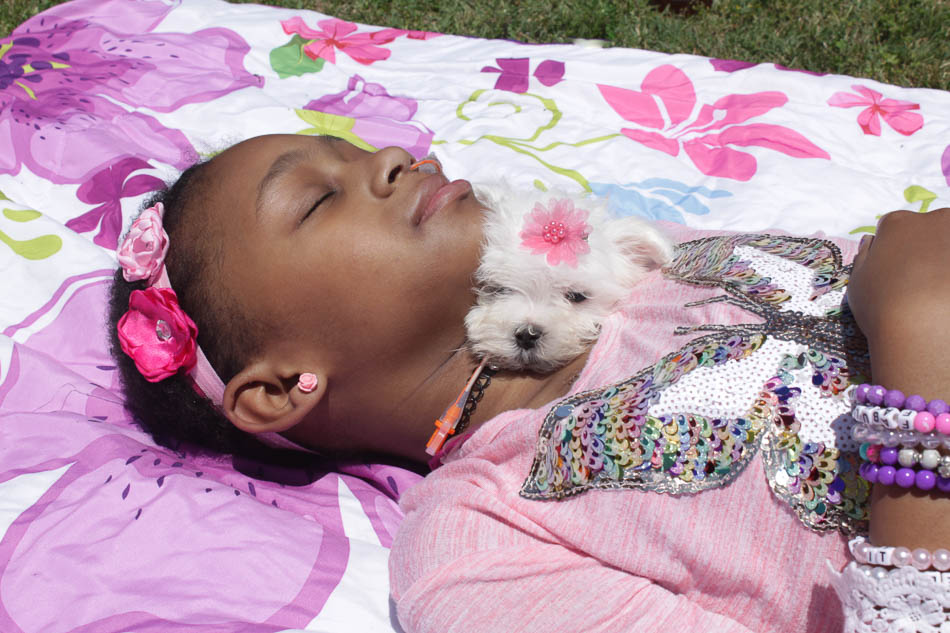 Nice job, Mykenzi! You brought a lot of joy to Kelcey's life!
And many thanks to Tami Arrowood for these darling pictures of Kelcey and Skylar!
Can you help fund our next gift? Team Summer depends on donations from generous people like you!