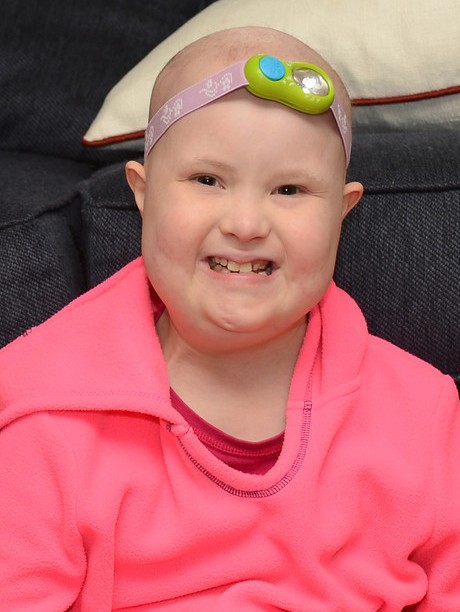 As the fifth of  six children in her family, 11-year-old Hannah Cate has always been surrounded by a lot of love and support. But her life has not been easy. Not by a long shot.
Born with Downs Syndrome, she was diagnosed with a rare form of leukemia when she was just six years old. After endless rounds of chemo and procedures, she went into remission. But last year, the cancer came back, and her family was once again tossed into what they call the "rodeo."
A look at Hannah Cate's Caring Bridge – a special website where her mom updates family and friends about Hannah Cate's condition – tells the story. A stunning 231 entries dating all the back to 2007, chronicling every treatment, setback, and fear. This little girl has been through a lot.
We heard about Hannah Cate when Molly Swan of Albany, GA used our website to nominate her to be a Team Summer Kid. Thank you, Molly!
Right away, 20-year-old Tyler Hayes, who has fought his own battle with cancer, wanted to be the one to give Hannah Cate a gift.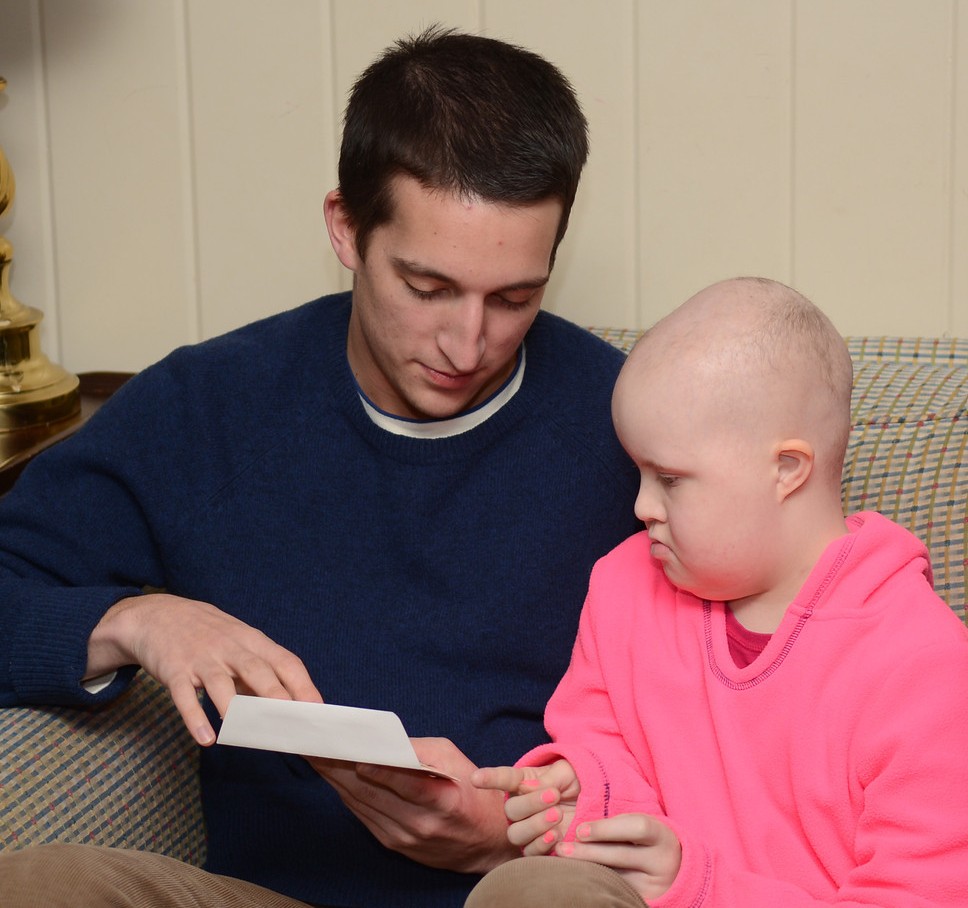 Her mom told us that Hannah Cate had always wanted her very own swing set.  So we called Home Depot in Albany, GA, and their response blew up away! When they heard what we were doing, employees Flo Reneau and James King immediately started organizing employees to volunteer to build the set for us! Braving 15 degree temperatures, they came with space heaters and joyous attitudes, and spent 6 hours assembling the set! Home Depot also donated the wood chips and the sandbox.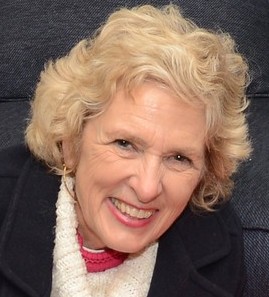 Finally it was time for the unveiling! Tyler read Hannah Cate the Team Summer welcome letter, and then everyone trooped down to the backyard. All of the Home Depot employees came back to watch, along with a local TV station! Hannah Cate was thrilled, insisting that her new friend, Tyler, give her the first push!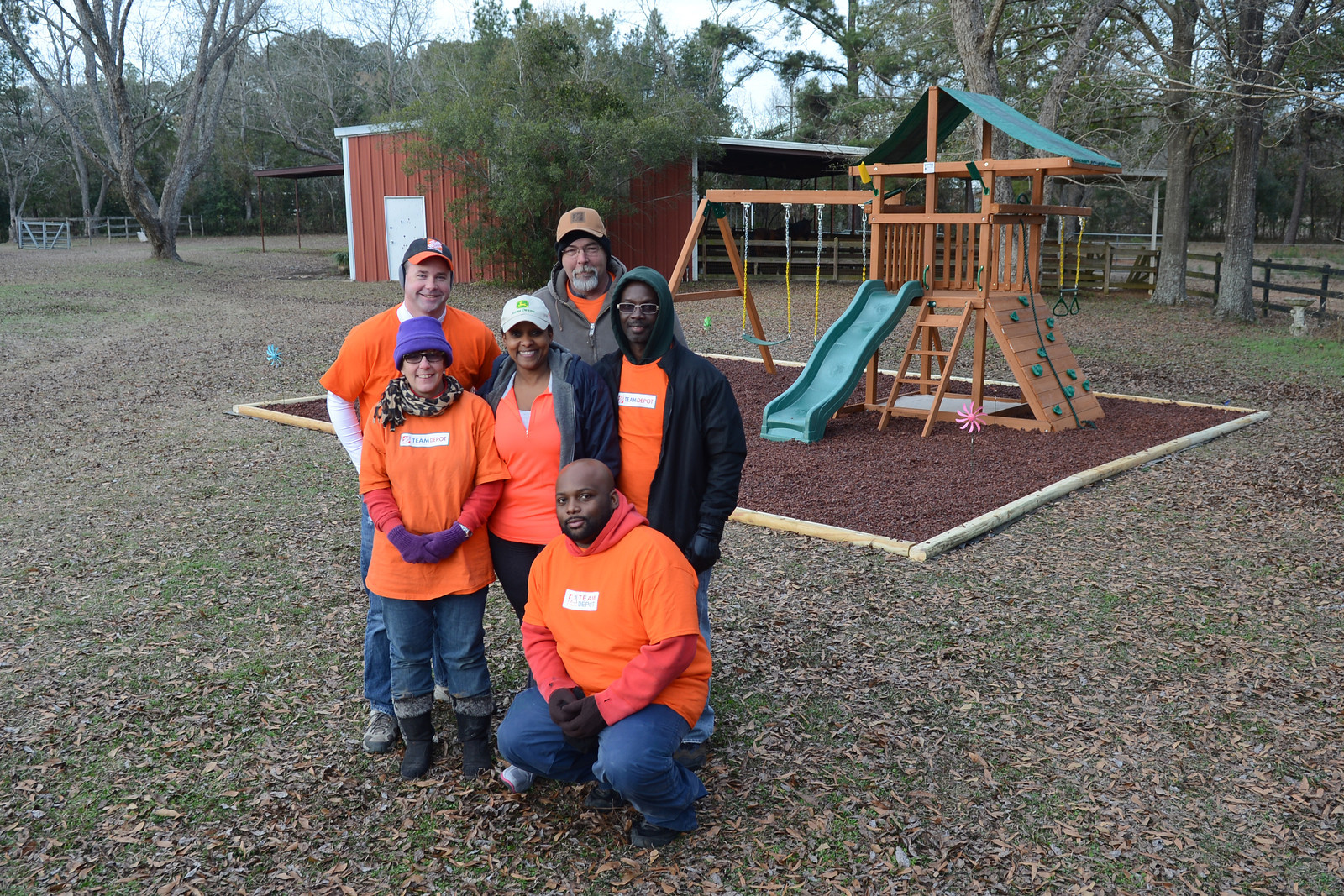 One really sweet moment was when Hannah Cate asked Tyler if she could see the scar on his collar bone where his port once was. There is a lot that Hannah Cate does not understand about her cancer, but she knows that people who wear that scar share a special bond with her.
Thanks to all of you who donated to Team Summer and made this day possible! You made a little girl very happy. And a special thanks to Kim Russell at K & R Photography for taking these wonderful pictures!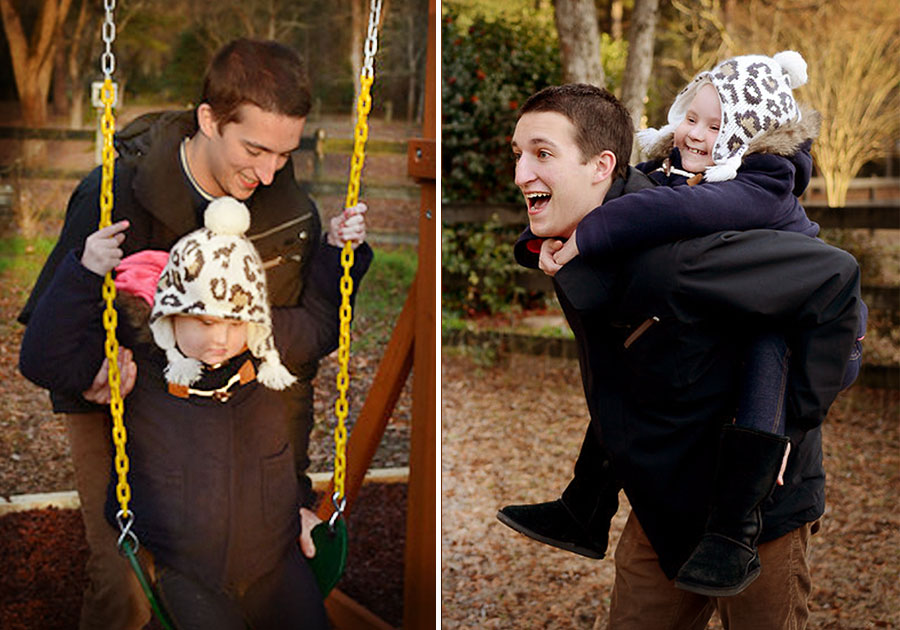 Do you know a kid in Georgia with cancer who could use some cheering up?  We would love to hear about him or her.  Go to our NOMINATE page to learn more.