Many of you have asked what you can do to support Team Summer. Here's a simple way!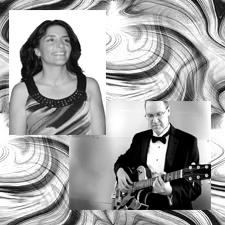 Godfrey and Guy, the amazing jazz duo, are having a concert to benefit Team Summer! Here's the cool part – you can be part of it right from your home because…(roll of drums) it's an on-line concert! You can decorate your tree or unpack your menorah, listen to jazz, AND help Team Summer all at once. It's virtual jazz! 
The show is this Sunday, December 9th from 7-7:30!
Facebook users can purchase virtual tickets and watch the show by going to Godfrey and Guy's Facebook page and clicking on the "Stage It" link under the cover photo: https://www.facebook.com/GodfreyAndGuy. But even if you are not a Facebook user, you can still access the show on stageit.com site by going to http://www.stageit.com/tom_godfrey_and_lori_guy/christmas_jazz_with_godfrey_and_guy_benefiting_teamsummer_org/16211.
There are no set ticket prices. All donations, big or small, are welcome…with the proceeds going to Team Summer! Your contributions will help fund gifts for kids with cancer. And remember, Summer loved  jazz! (No, not really, but she would have loved what Godfrey and Guy are doing!)
Buy your tickets now to have this program streamed into your home on December 9th, then mark your calendars!