We can't wait to tell you about two special girls – Taylor is on the left and Amy is on the right. For months now, they have been raising money to promote cancer awareness. They've sold customized name bracelets, made cards to sell, and sold lemonade and hot chocolate at the 13th hole of a golf course.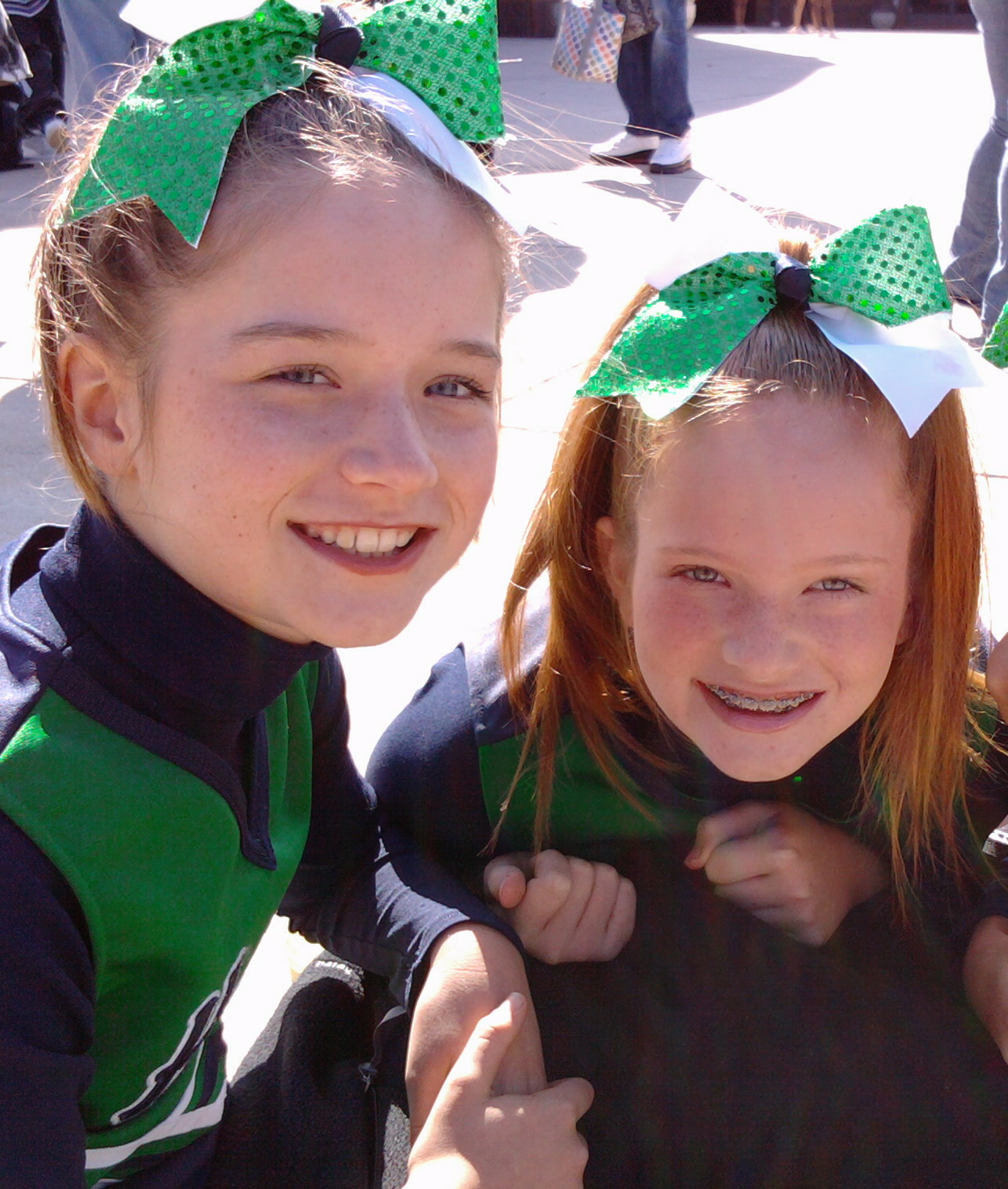 Listen to this: Together they have raised $200!!
And here is the amazing news: they are donating it all to Team Summer!
These girls are no strangers to cancer. Taylor is a six-year survivor of  Wilms' Tumor – a rare cancer of the kidney. Amy's mom recently battled cervical cancer and won.
They learned of Team Summer and what it was doing to help other kids with cancer at a fundraiser for Team Summer organized by a friend of Summer's from high school last April. Ever since then they have wanted to help.
Girls, you couldn't have timed this better! Summer learned about what you did when she woke up from her brain surgery today, and nothing helps Summer get better faster than knowing people believe in what she is doing!
The tag line of Team Summer is "Kids Helping Kids with Cancer." Amy and Taylor, you certainly are! Watch this blog to see the children you have helped by your efforts!