Last Sunday, just four days after a routine lung surgery to remove five small tumors on Summer's right lung, something unexpected happened. Without warning, Summer suddenly lost the ability to move her right arm and right leg.
These alarming symptoms led to an MRI of her brain, where five tumors were discovered. This came as a total shock to everyone, and especially to Summer, who thought she was one more lung surgery away from being cancer free.
In the midst of this very distressing news, neurosurgeon Dr. David Sandberg came into our lives. He was brand new to MD Anderson, having just been recruited from Miami. His specialty? Pediatric brains. Summer would be his first case at MD Anderson.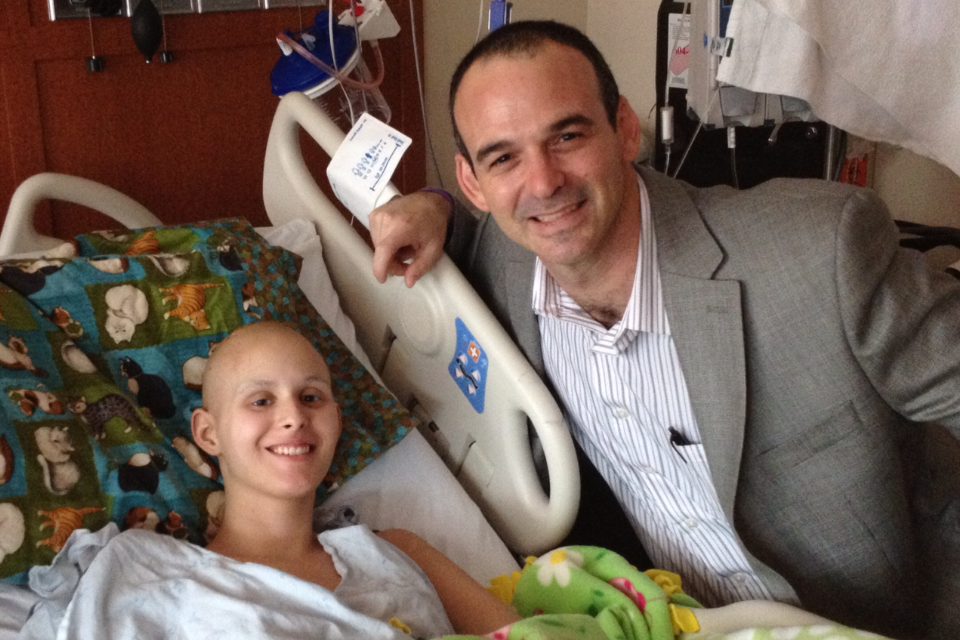 At first, we were skeptical since we did not know Dr. Sandberg at all. Using all our resources and connections, we used the next 24 hours to learn everything we could about him. From multiple sources, the word we got back was outstanding. Impeccable credentials – Harvard, Magna Cum Laude; training at Sloan-Kettering Cancer Center; numerous awards, and ringing endorsements from people who knew him or knew of him: "Brilliant!" ,"Great hands!", "You're lucky to get him!" and, our personal favorite, "Heck of a nice guy."
On Friday morning, Summer underwent a craniotomy to remove the largest tumor, the one that was causing all the problems. Hundreds of people offered well wishes and prayers. Donations poured into Team Summer; the one-day total astounded us – $10,000.
Summer's recovery from the brain surgery has been remarkable. Despite her doctors'  predictions that it would take two weeks to get movement back in her right arm and leg, Summer is already moving both. Yesterday she shocked the heck out of her neurosurgeon when she lifted her right arm and shook hands with him!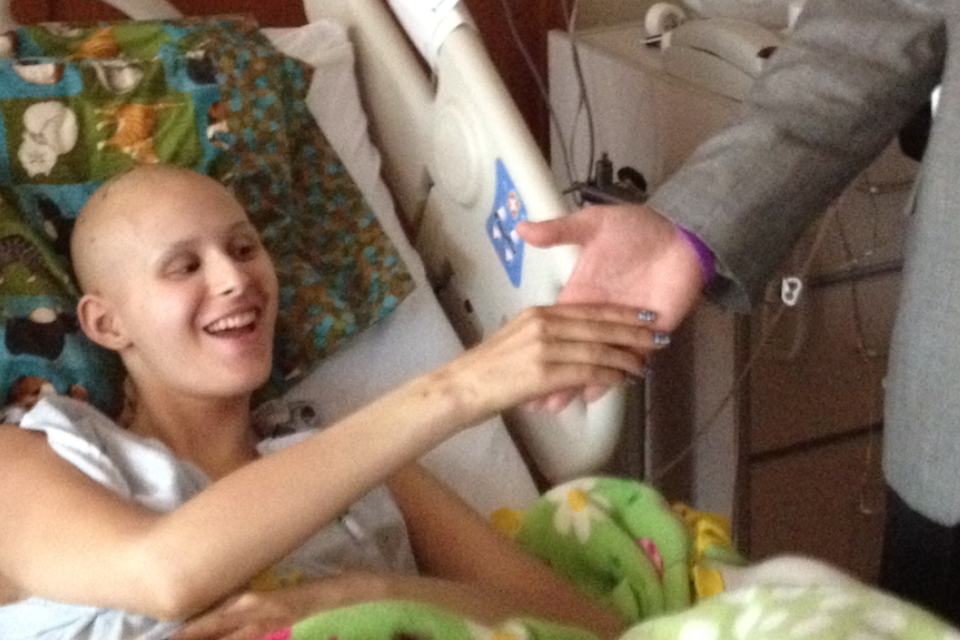 Notice what's on the doctor's wrist? He is most definitely on Team Summer!
On August 2, Summer will undergo a specialized, one-day radiation treatment called Gamma Knife, which will zap all four of the remaining brain tumors. Then, Summer will be back to being one lung surgery away from being cancer free, having gracefully maneuvered around this big bump in the road!