From Summer's mom: I just got a call from Summer's stepmom, Cynthia. She was crying. But not for the reason that has us all crying these days – the shocking discovery of five tumors in Summer's brain. She was crying because she just checked the donation list for Team Summer. People from all over – people we know, people we don't know – are donating to Team Summer today and writing her notes of encouragement.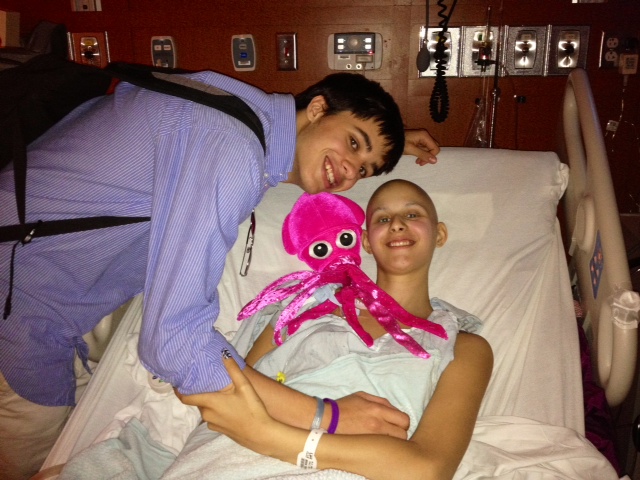 I just went online and looked for myself. Even though I already knew what to expect, actually seeing the list, name after name, was overwhelming. Each one a little prayer, a smile of encouragement in our direction. Now I'm crying, too. You cannot imagine the impact you are all having on us. You are helping to sustain us on this difficult day, the eve of Summer's brain surgery.
Summer is asleep right now, but when she wakes up, I'm going to slowly read her each name to give her a sense of just how many people are pulling for her right now and how many people believe in her dream to help all kids with cancer.