Posted by Lynne Dale, Summer's mom.  Monday night was a big night for Summer! First, I have to give you the background. On one of Summer's first days of radiation, we met two women in the waiting room. One woman was the cancer patient, the other her friend. We all got to talking, and Summer told them about Team Summer. Weeks later, the friend of the cancer patient called me and said she had not stopped thinking about Summer and wanted to do something special for her. The something was VIP tickets to the Zac Brown Band concert at the Houston Rodeo and Livestock Show! There was an extra ticket, so Summer invited one of her radiation therapists, Erica, who is a big Zac Brown fan, to come with us.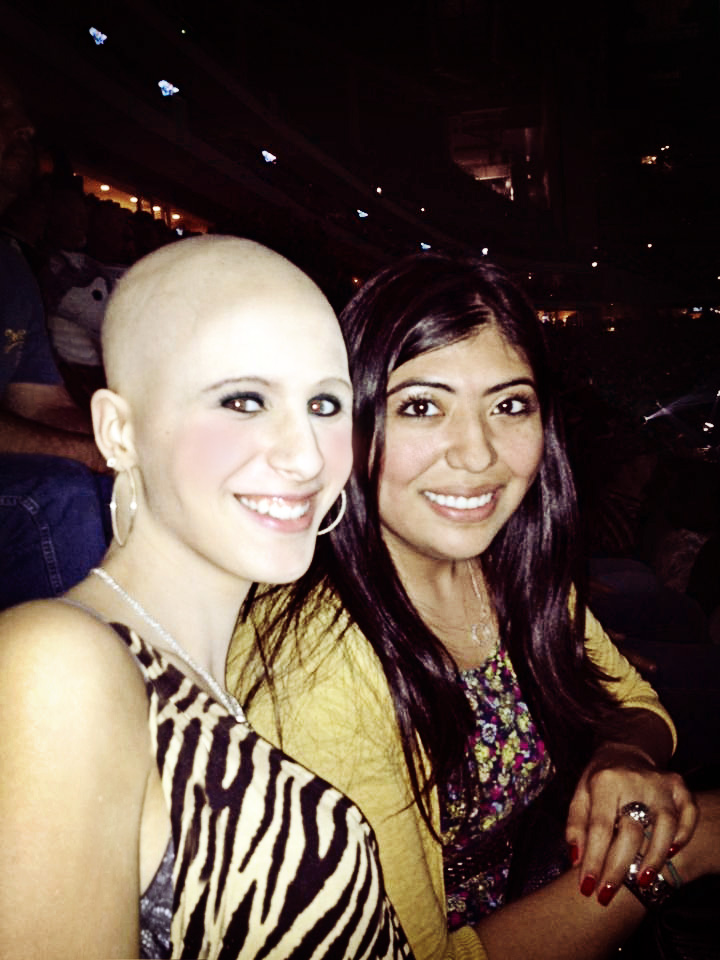 That should have been enough to make for a memorable evening, but it got even better. Unbeknownst to Summer, her stepmom, Cynthia Gentry, was working behind the scenes on a special surprise. Right before Zac began his last song, Chicken Fried, he said to the crowd of 75,000, "Is Summer Dale out there? Happy Birthday."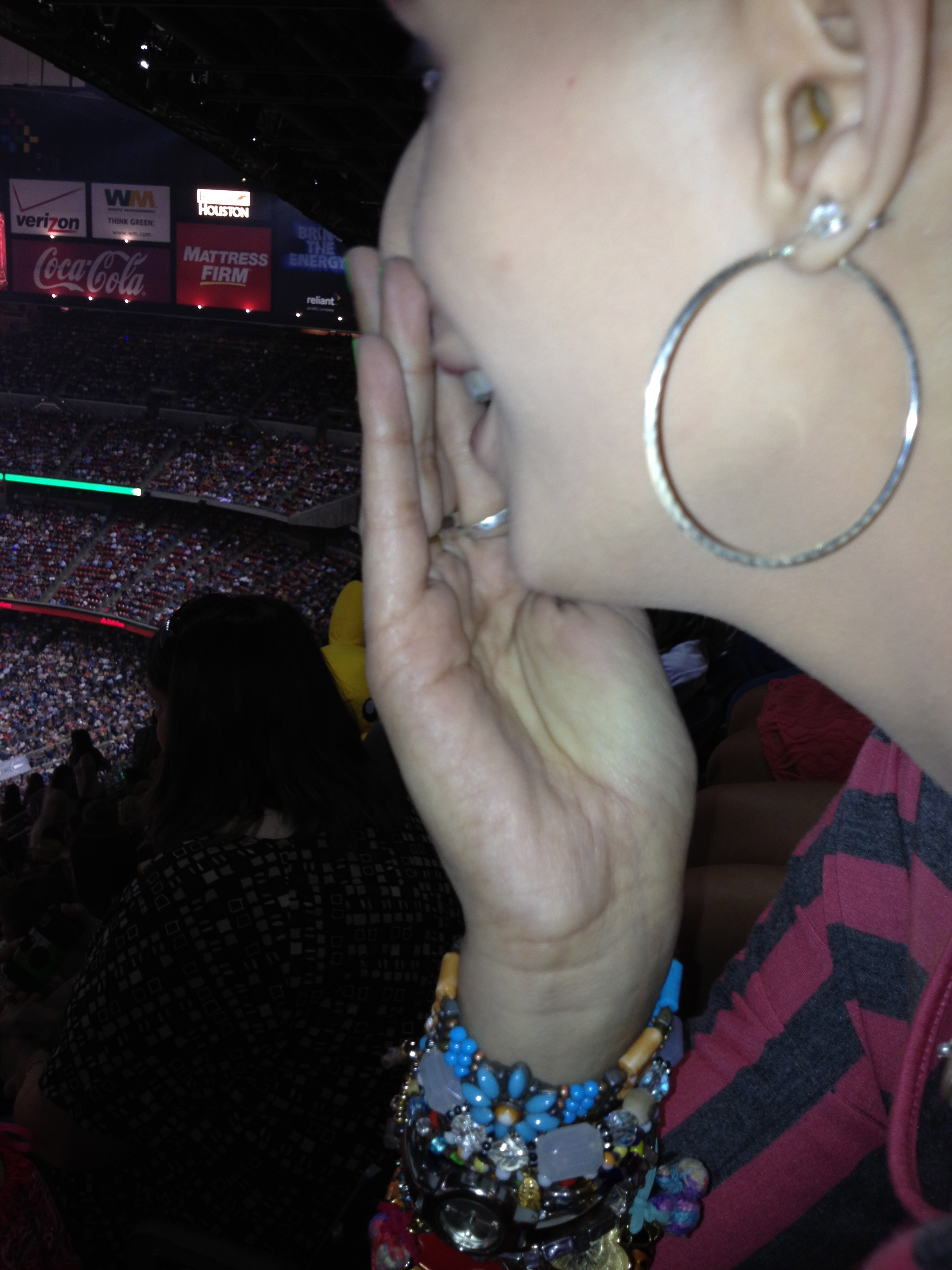 Summer was floored!  At first she froze, then she looked at me stunned and said, "Did he just say my name? Did he just say my NAME?" It was wonderful to see Summer so excited! Imagine getting a shout-out from Zac Brown in the middle of crowded stadium! Doesn't get much better than that!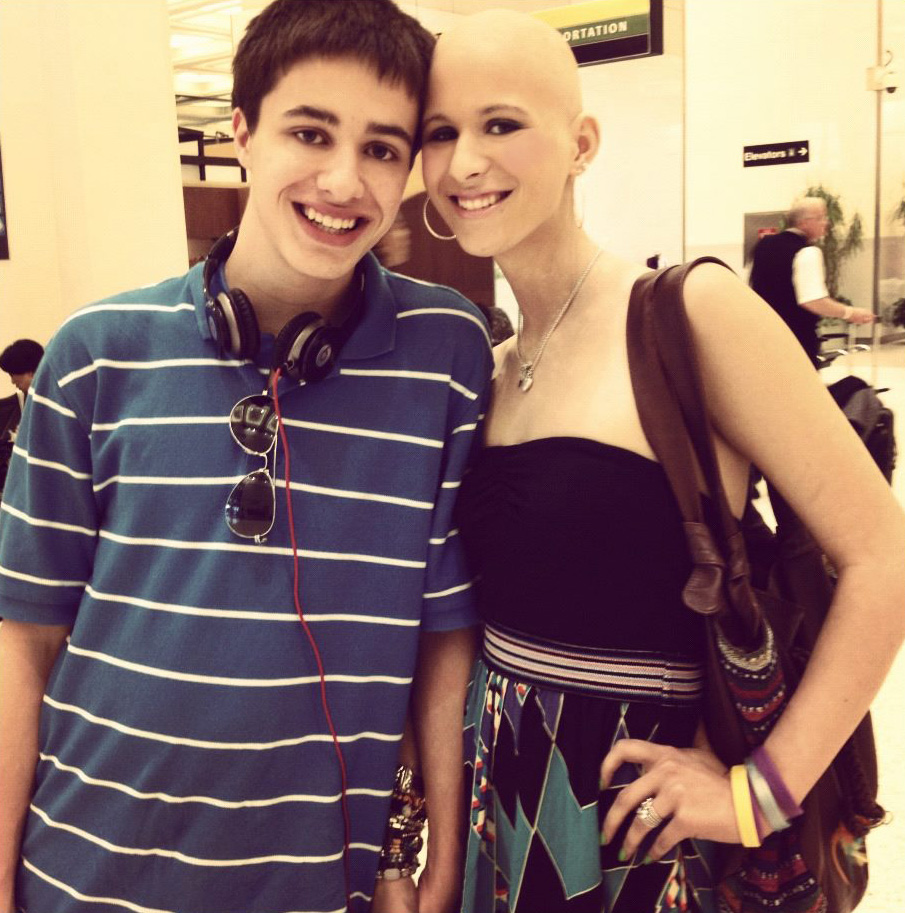 P.S. Twin brother, Jordan, just arrived in Houston for the weekend and brought Summer yet another surprise! An autographed copy of a Zac Brown Band CD that he had sent to her!! Zac Brown, you rock! Thanks for making my daughter so happy!