Remember Kayla? She is the 11-year-old battling a brain tumor. We call her the "Bling Girl" because she's the one who had wanted fancy bling tack for her horse! Thankfully, Team Summer was able to get it for her!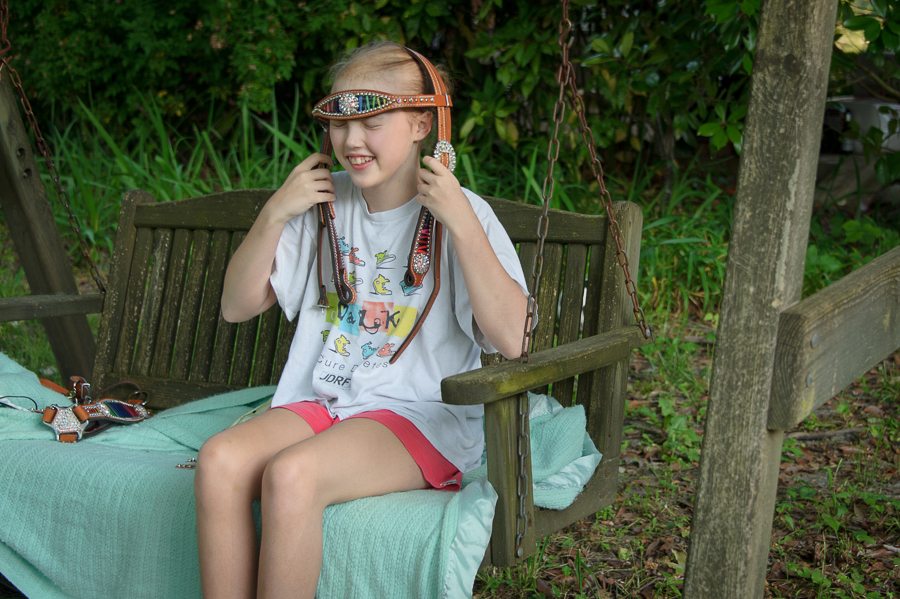 What you might not know is that whenever a kid receives a Team Summer gift, the kid who is giving  the gift  reads a letter that welcomes the new kid to Team Summer.
Haley, who got a French horn from Team Summer, was the one who told us about Kayla, so Haley's the one who read Kayla the letter. Here is an excerpt from it:
"As you hang around the hospitals and the clinics, be on the lookout for a kid you can help. Look for someone who may be even newer at this than you, someone who is scared or feels alone, and let us know how Team Summer can help!"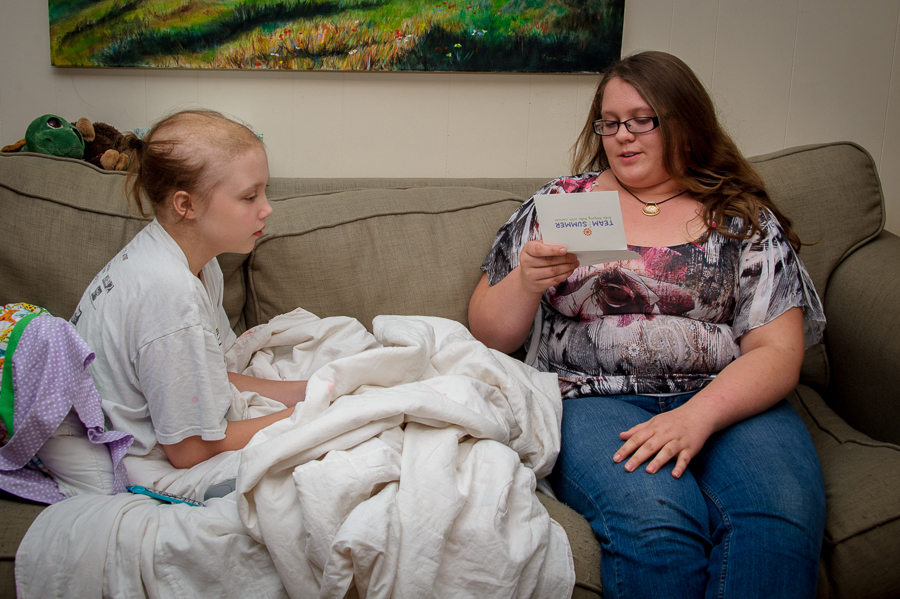 And Kayla did just that!
She told us about a little girl who had captured her heart – three-year-old Elizabeth, who is battling lymphoma. When Kayla learned that Elizabeth was facing two years of chemo, she knew she wanted to help. She found out that this precocious girl loved to play with the hospital's iPad, so she wanted to get Elizabeth one of her very own.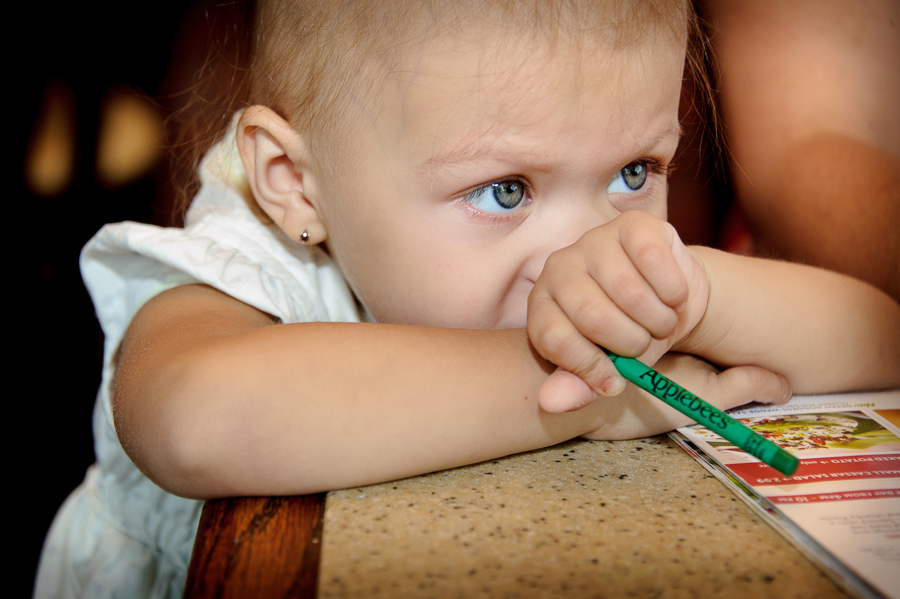 And thanks to donations from wonderful people like you, that's exactly what she got – complete with a kid-proof case in her favorite color!
We're not sure who got the most out of the afternoon – Kayla or Eli! Kayla is learning firsthand what Summer Dale, the founder of Team Summer, learned – that giving to others is the best way to forget about your own troubles. It's hard to feel bad when you are watching someone else's joy!