So happy to tell you that the 2021 Purple Hair Challenge was a BIG success!!
Dozens of brave souls agreed to raise money for Team Summer during the month of May…with the promise to turn their hair purple in June! (Purple was Summer's favorite color.)
Together, they raised $41,636!!! How awesome is that??
And here's the proof that they made good on their promise! Because of the pandemic, we could not all gather together to get the job done, so participants found a way on their own. SO very, very proud and grateful for each and every one!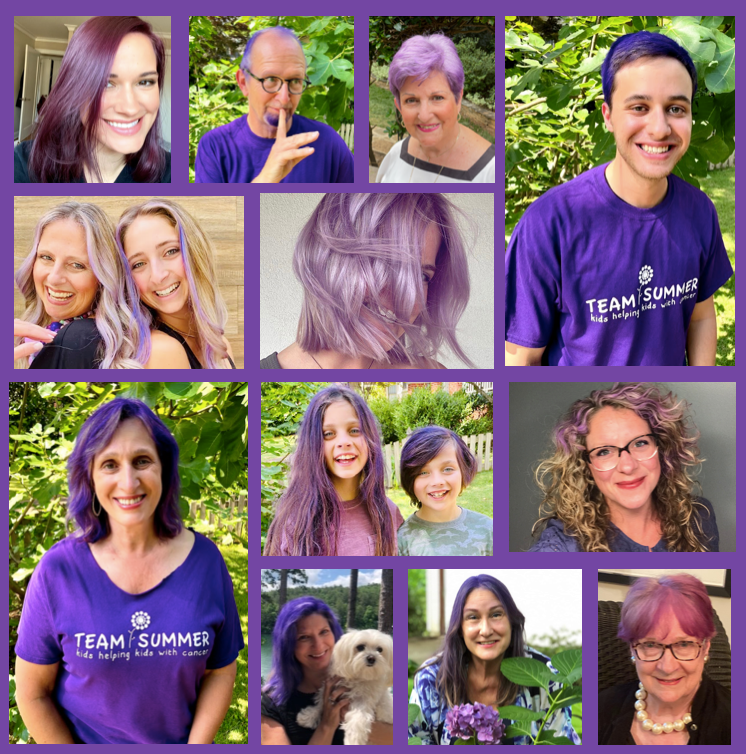 And to those of you who supported these wonderful people with your donations, THANK YOU! Together, we are making a real difference in the lives of kids with cancer. 
HUGE shoutout to our wonderful partner in all things purple – Salon Skanda – which provided some of the dye!! We love you! Thanks for standing by us even in the middle of a pandemic!