Asher is not even three years old yet, and he's already been through more than most people will go through in their entire lives.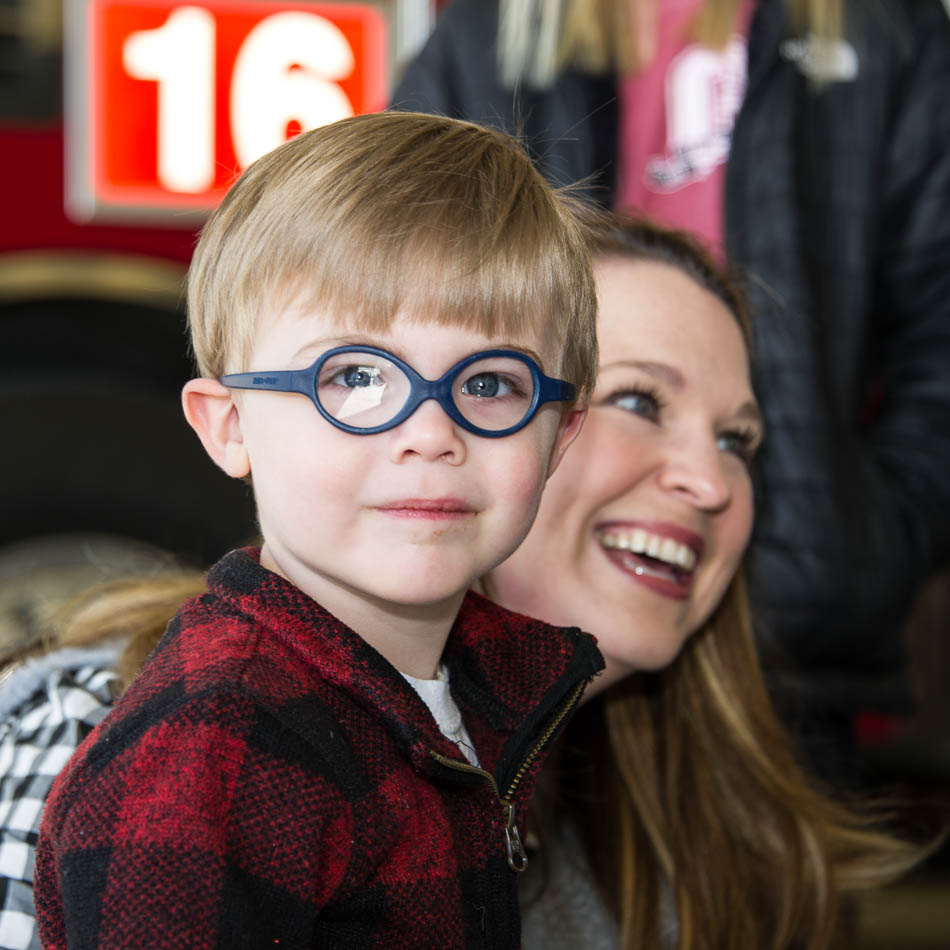 Diagnosed with a retinoblastoma – cancer of the retina – at the tender age of four months, Asher has been put under anesthesia 30 times for laser treatments to his eye. Not to mention all the chemo his little body has had to endure.
Team Summer kid Jocelyn understands just how he feels, because she is battling the same disease, and is going through the same difficult treatments. Having an eye swollen shut is no fun.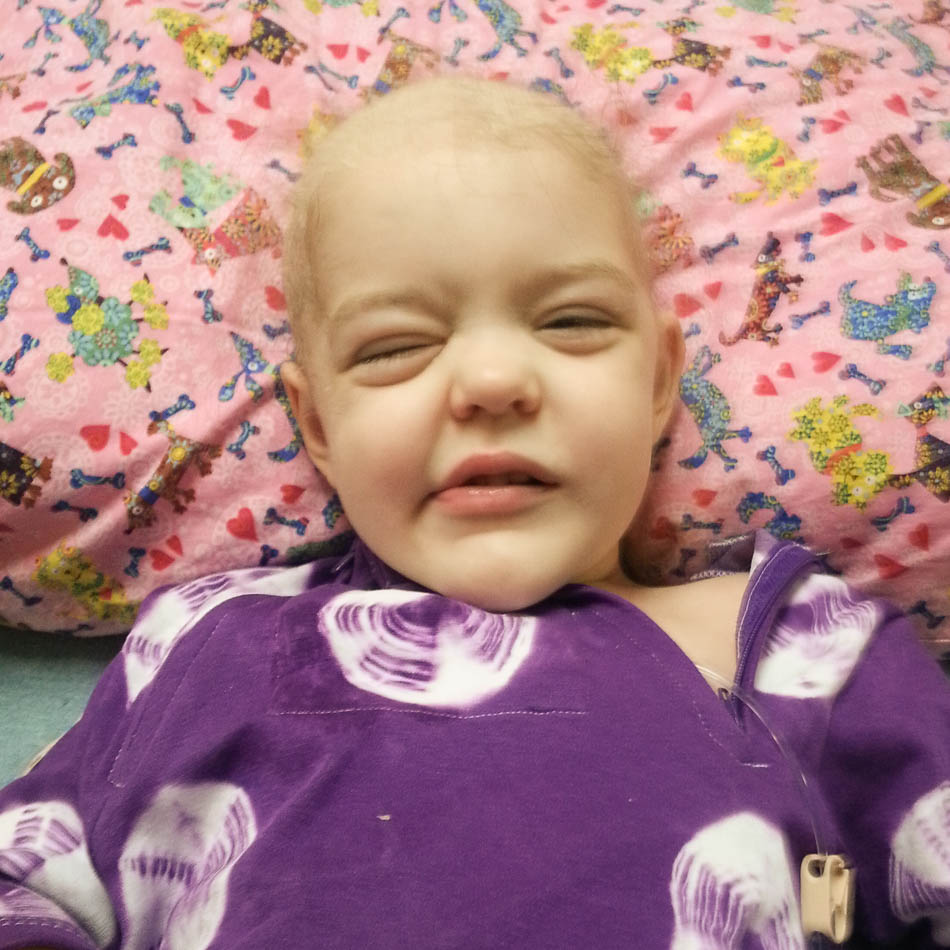 So more than anyone, she knew what Asher needed most was a little break from all the hospital action. And what better way than to get lost in a different kind of action – firefighting!
Asher has been obsessed with fire trucks and firemen ever since anyone can remember. So with the assistance of some truly awesome firemen in Hall County, GA…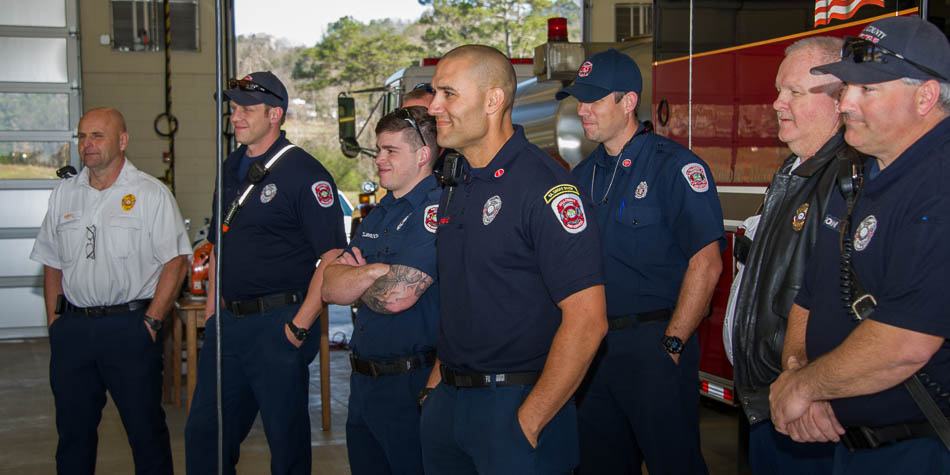 …Jocelyn gave Asher the chance to be…roll of drums…Fireman for a Day!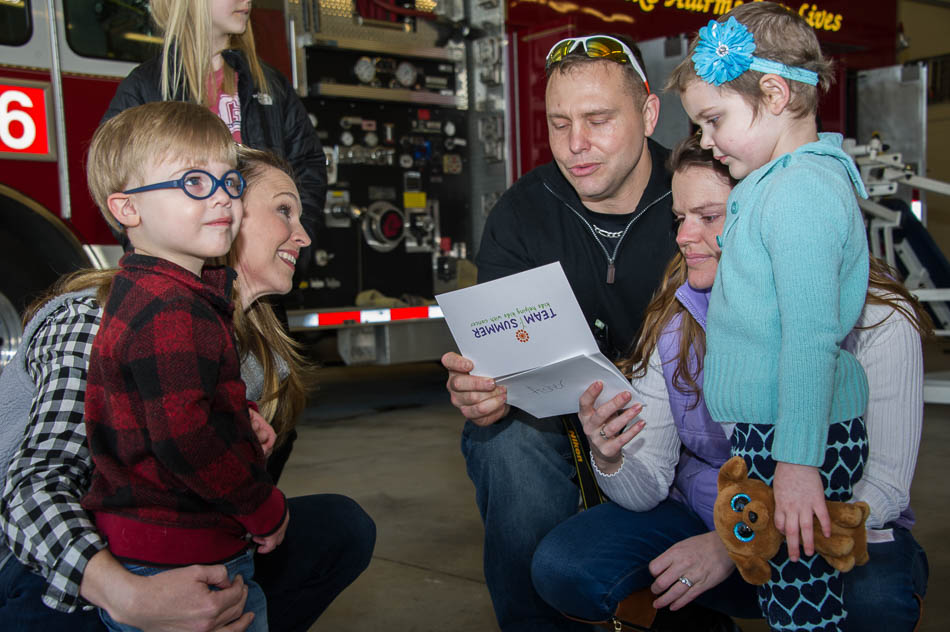 Every good fireman needs the right clothes. It's all about the hat…and the boots…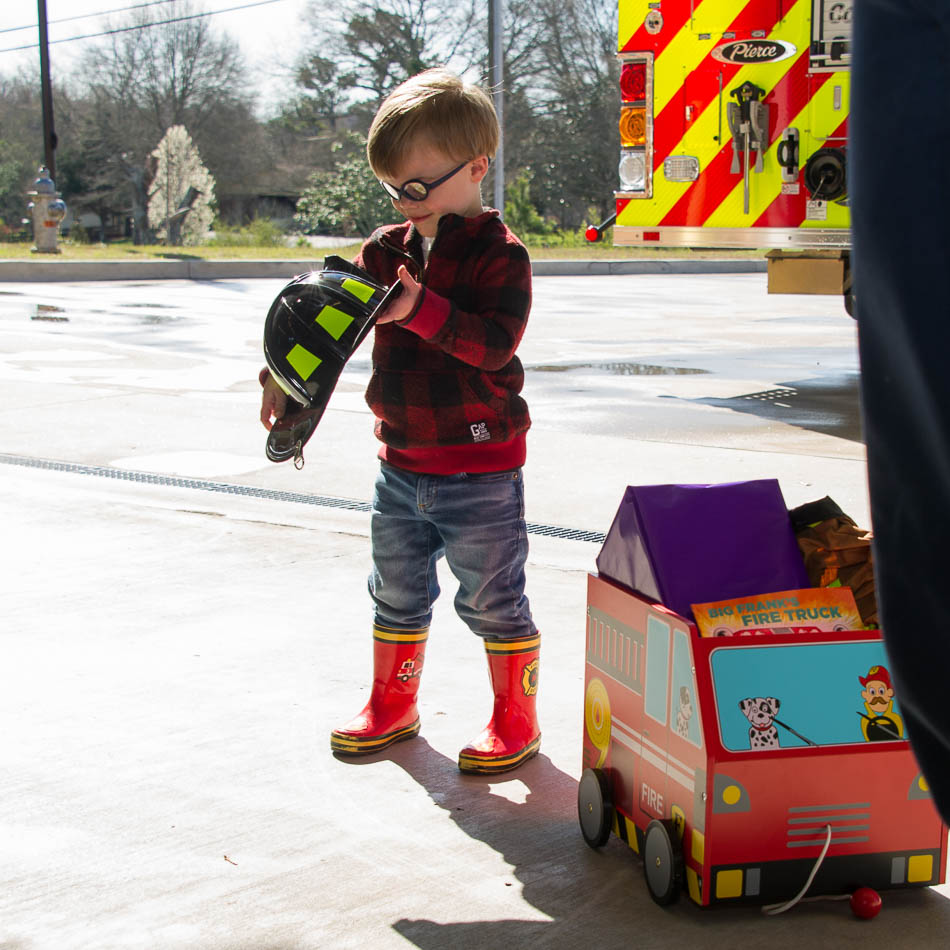 And the super cool fire-proof jacket, of course!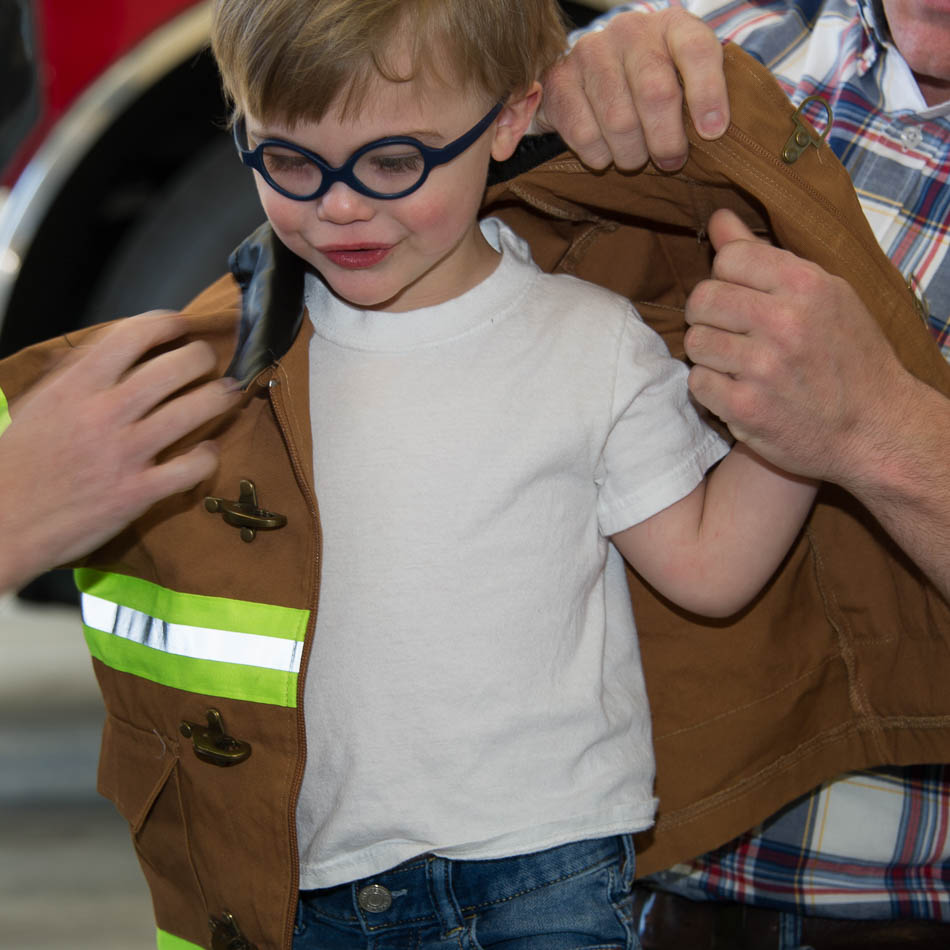 Oh, and pants. Gotta have fireman pants.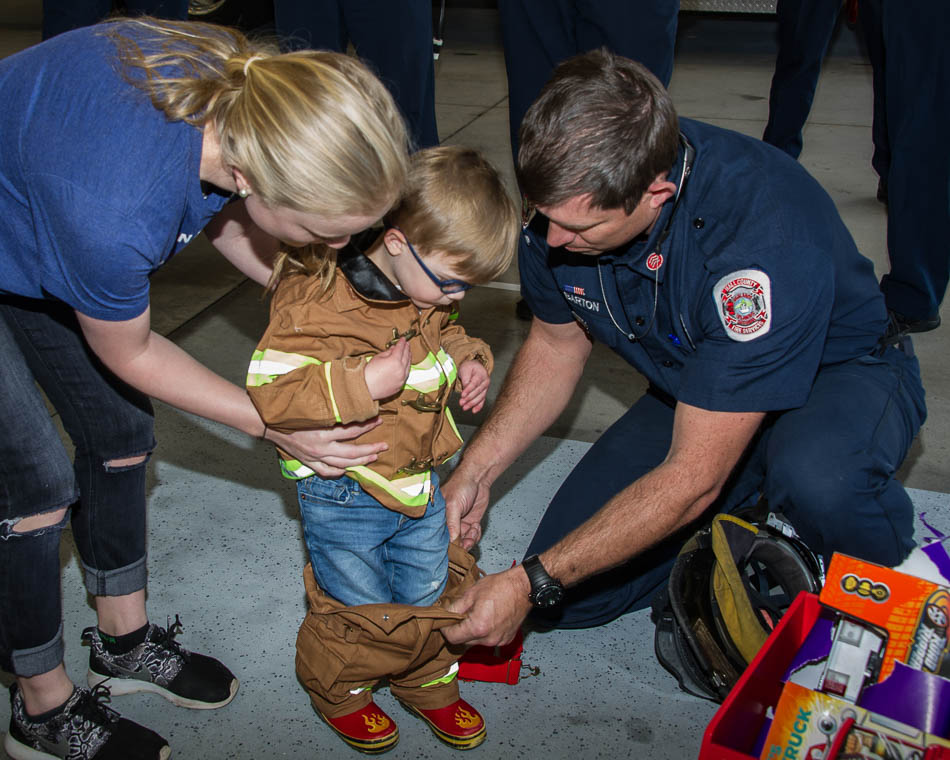 Yes sir, Captain! All fit and ready for duty!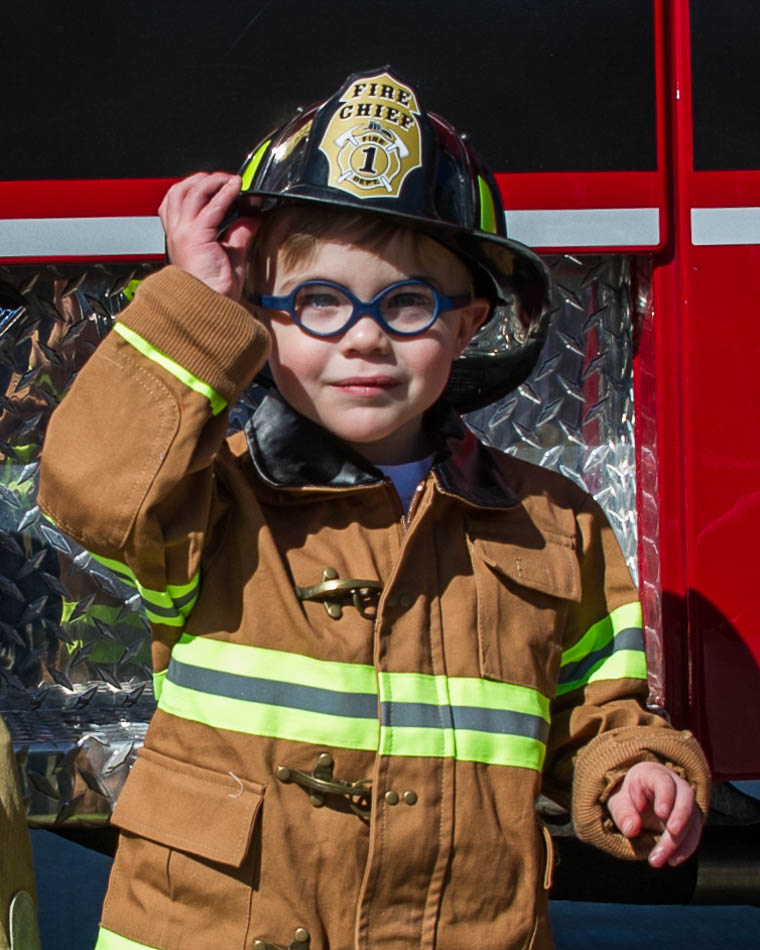 His partner got suited up too.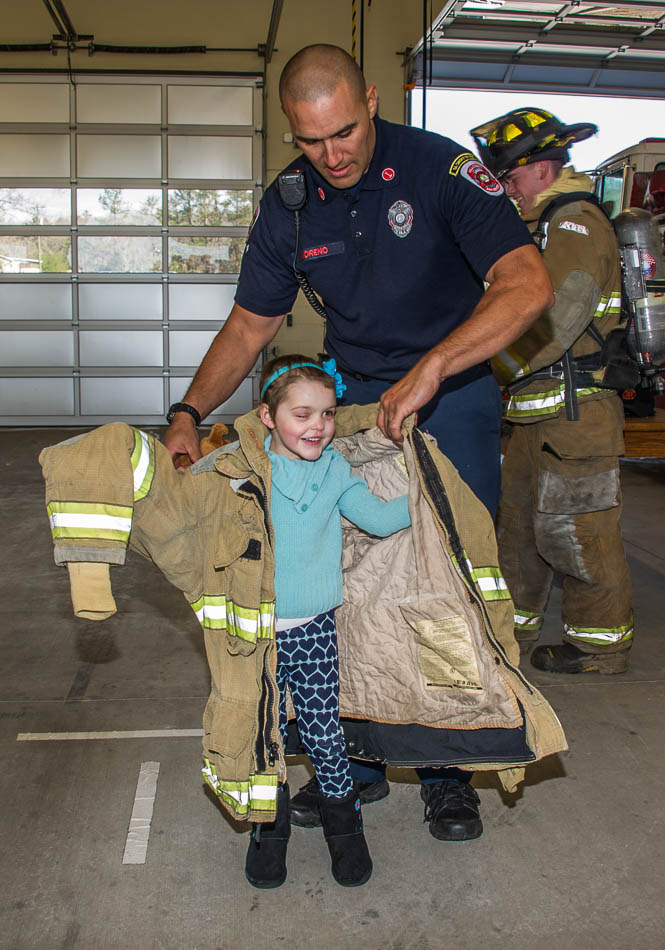 And it was off to training!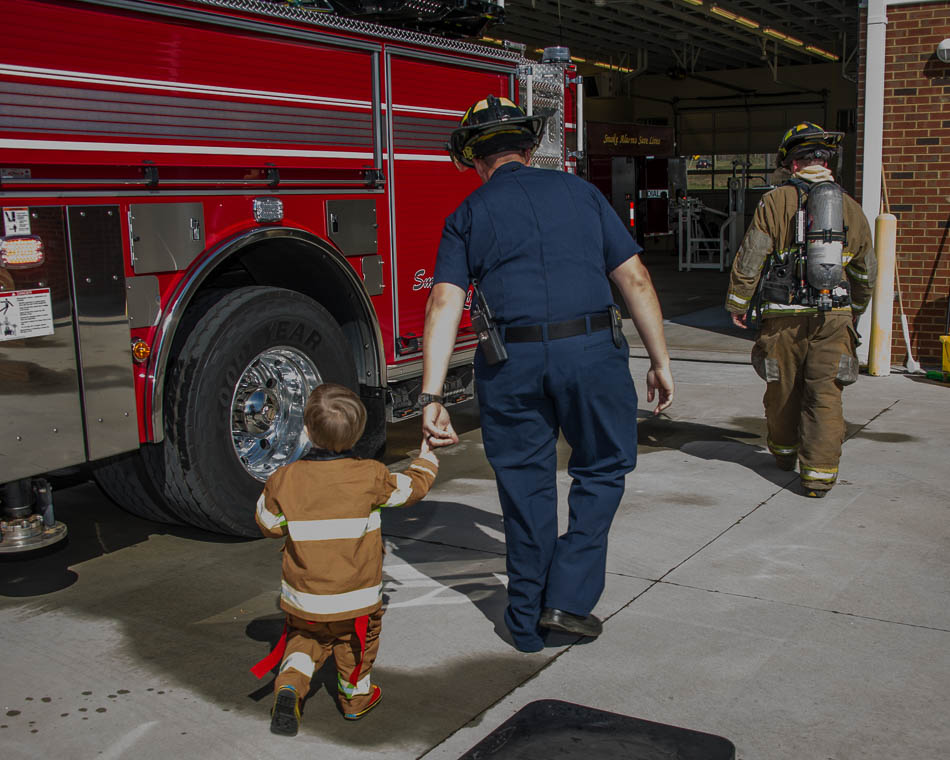 You know, just the basics.  A few buttons to push…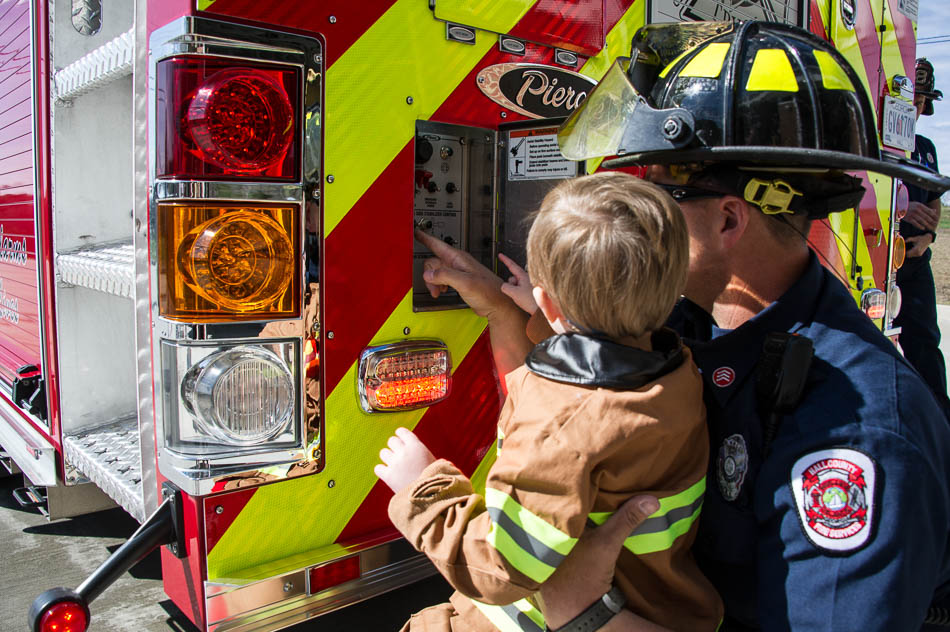 ..a coupla knobs to turn…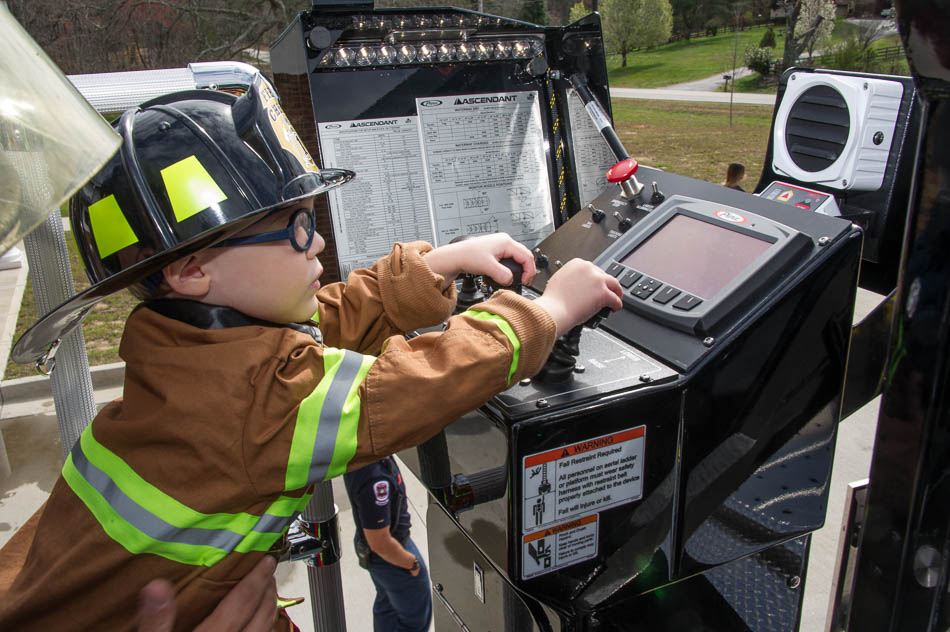 …and the hose. If you are going to fight fires, you gotta know how to work the hose.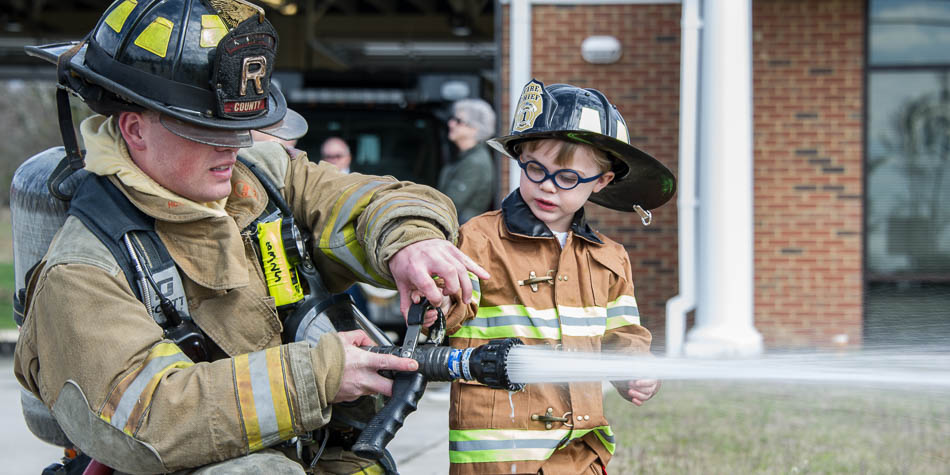 But do NOT spray your partner!
Then it was about time to take off. Adjust the side mirrors to toddler height…
…get all strapped in…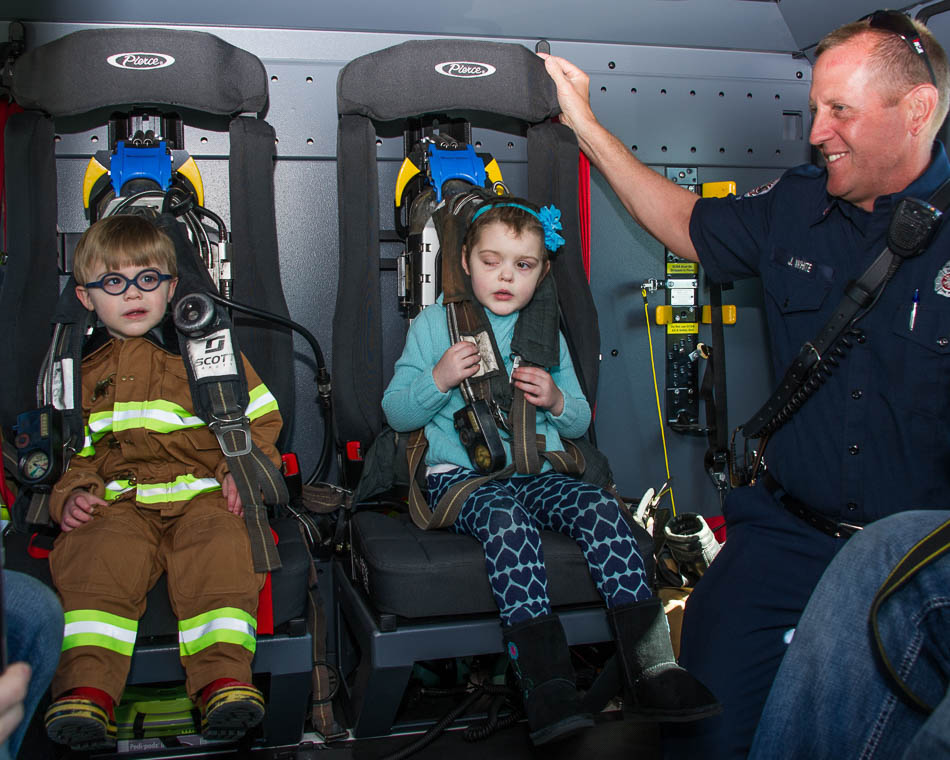 …and it's off to the fire!
Well..a pretend fire.
But it's a BIG pretend fire. A SERIOUSLY big pretend fire. You can practically smell the smoke.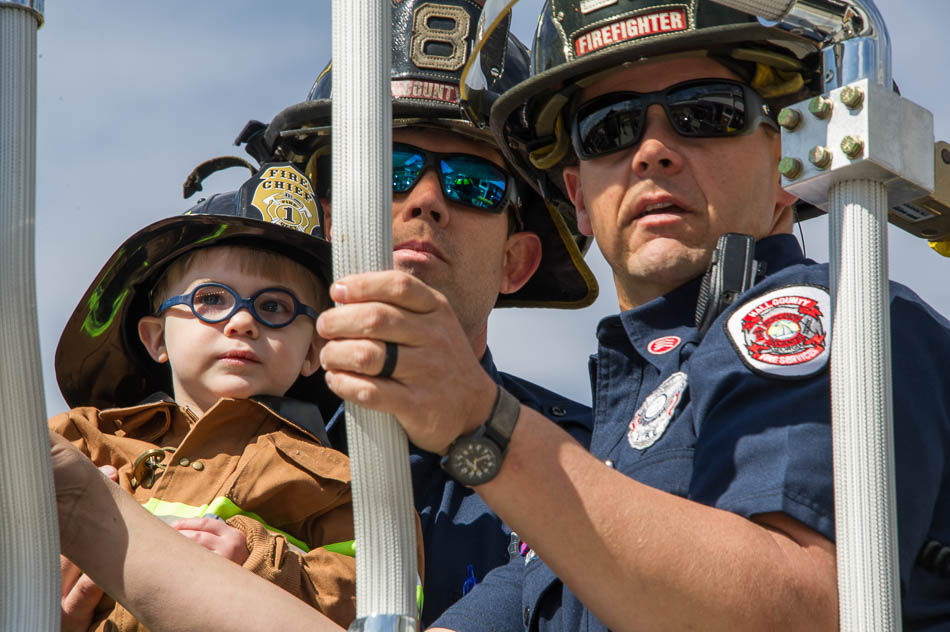 Looks like we're going to need the tall ladder for this one, boys…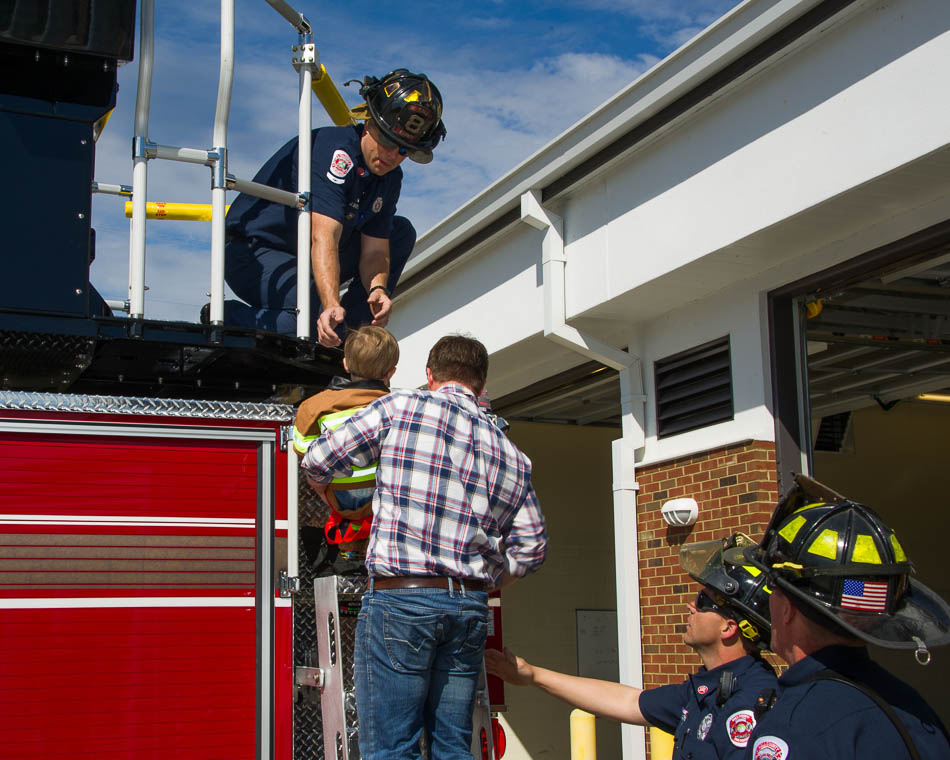 …and girls.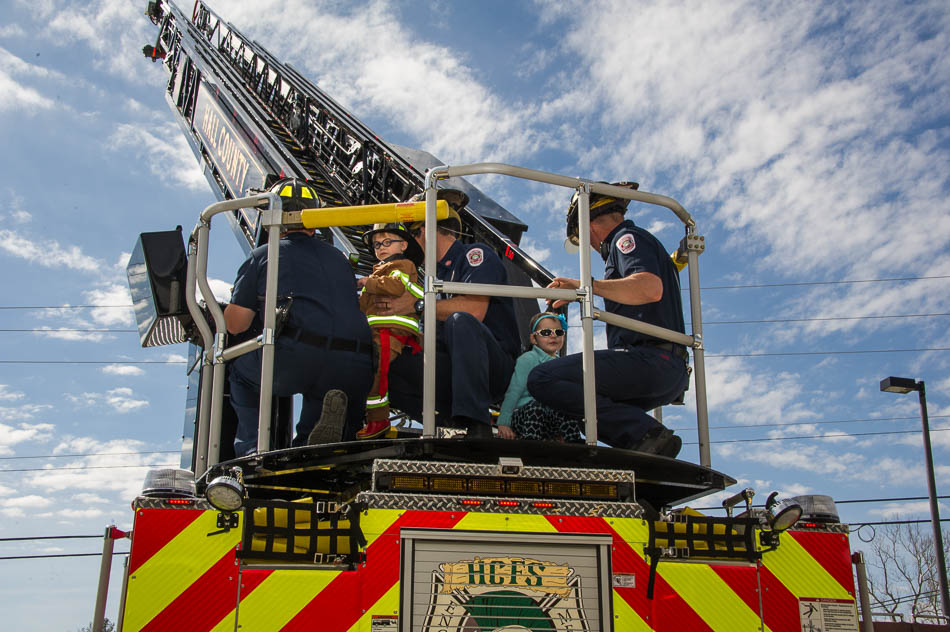 AND the full extension! I mean, come on, I did say that this was a seriously big pretend fire, right??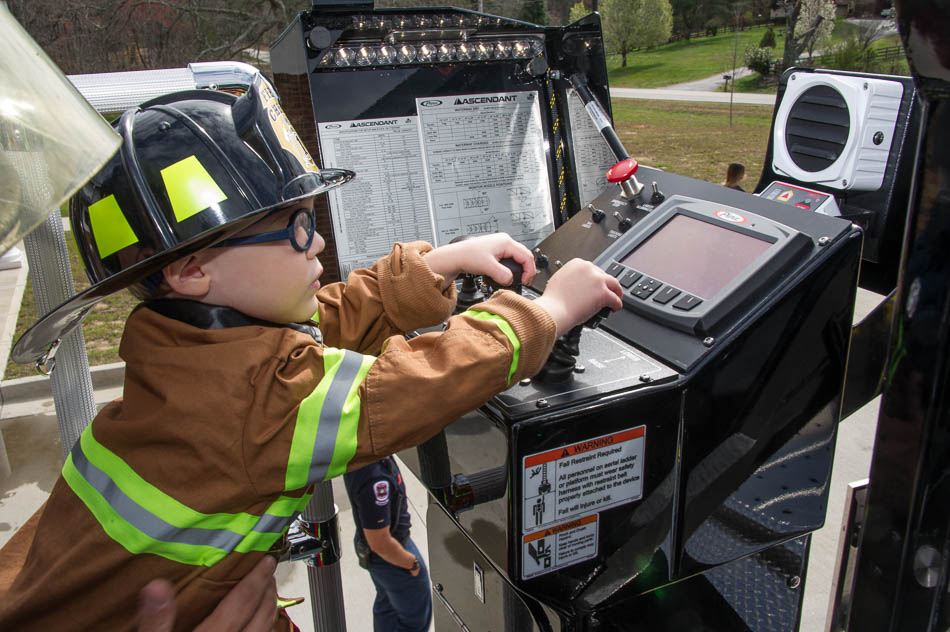 Asher handled the controls as if he'd been fighting fires all his life. Up the ladder went, high into the air!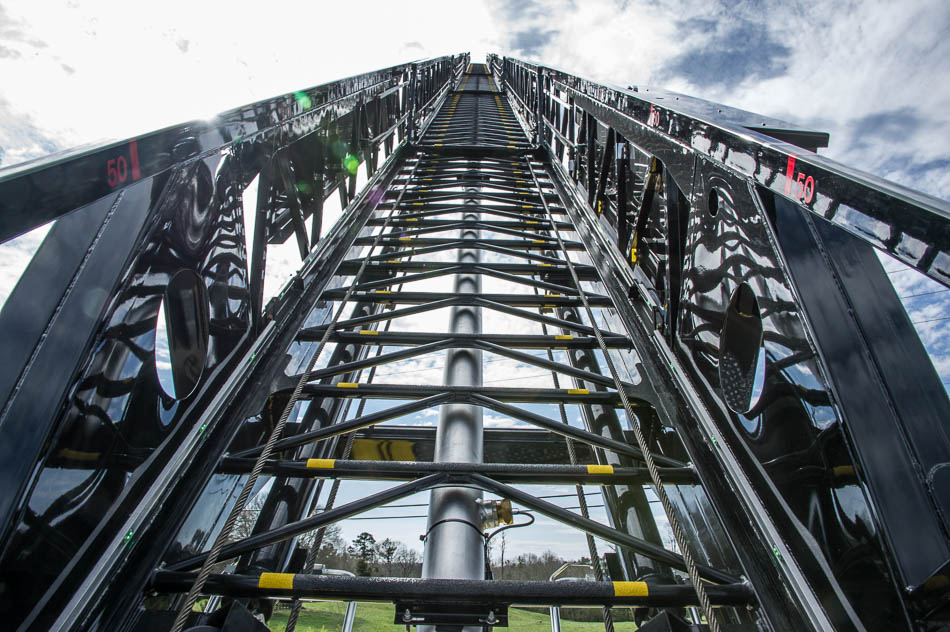 And Asher saved the city! Back at the station, he got to play with his very own fire truck, thanks to our wonderful donors!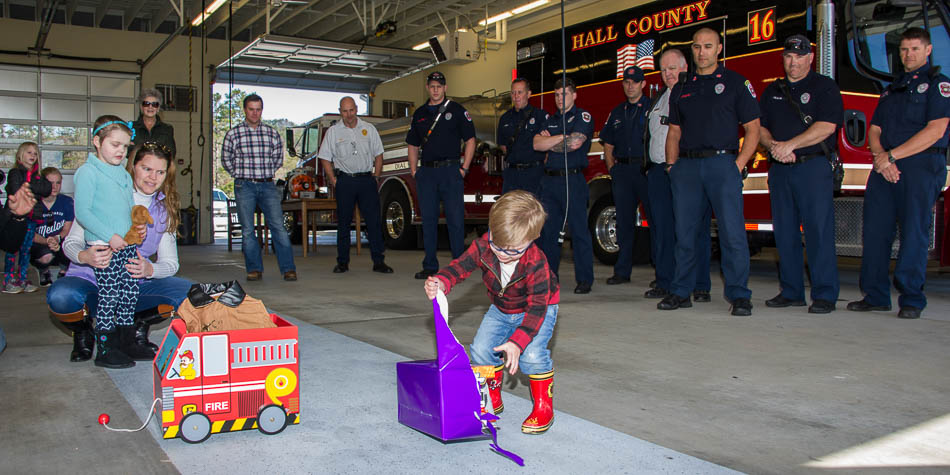 And build his own super tall ladder! His mom tells us that he has not stopped playing with it since!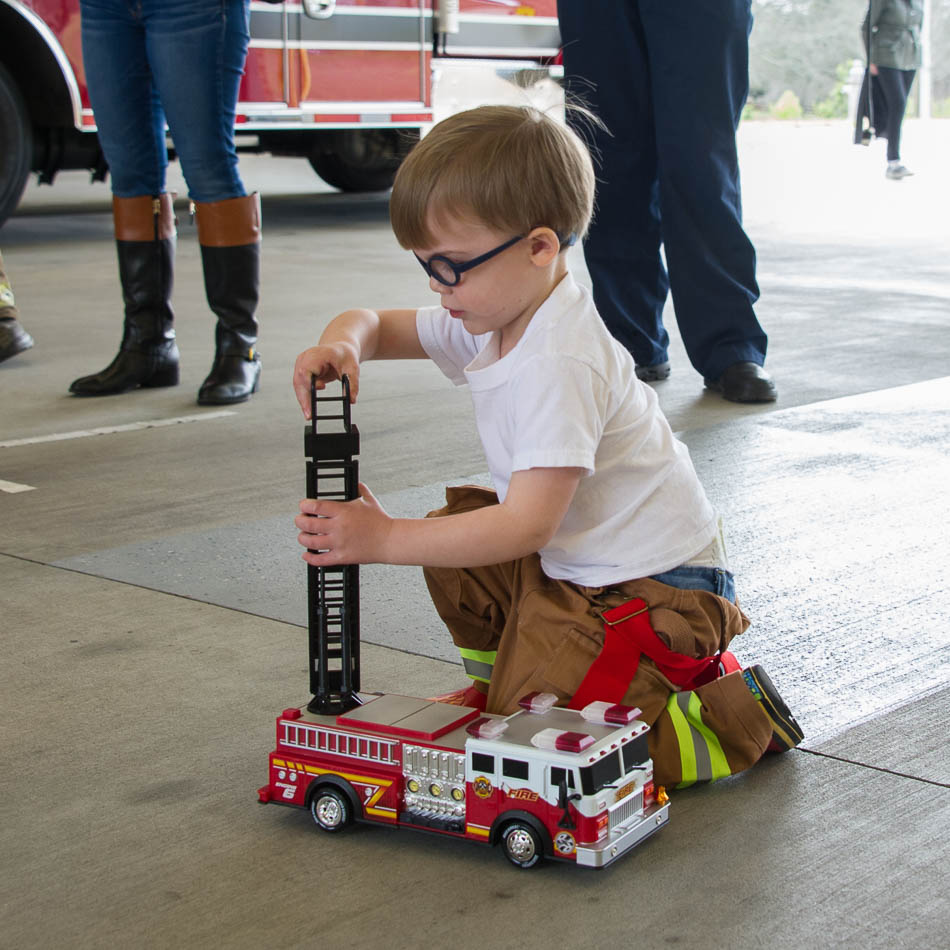 We can't thank the men of Hall County Station 16 enough for the incredible job they did making Asher's day so special! As one Team Summer representative said, "The firemen were all as comfortable with the kids as a kindergarten teacher!"
And Jocelyn, good for you for reaching out to help another kid with cancer! Thanks to you, Asher had an amazing day!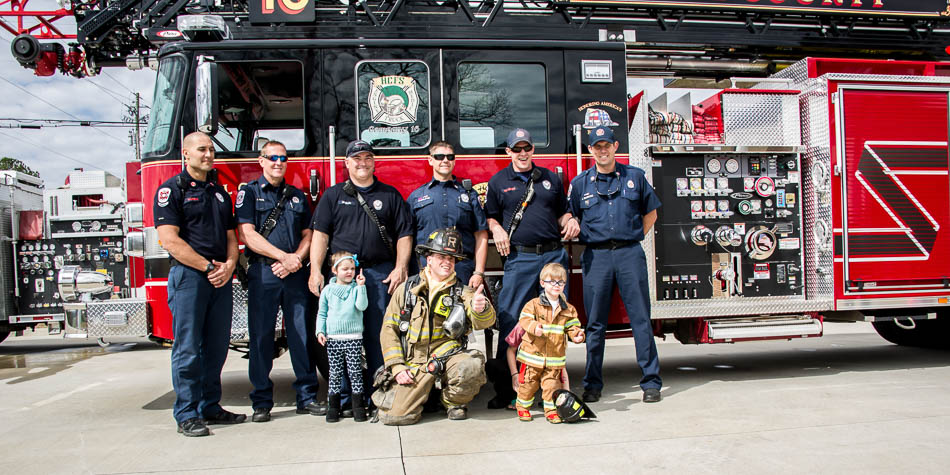 And a special thanks to Brenda Richterkessing for photographing this event. It was a landmark day for her, too: her first-ever ride on a fire truck!