At first, Alyssa and her family thought it was just strep throat. But the (almost) 15-year-old could not kick a fever that spiked up and down. So back to the doctor they went. After the blood work results came in, Alyssa's mom was told to get in the car and drive Alyssa straight to the hospital two hours away. And Alyssa's carefree world became anything but.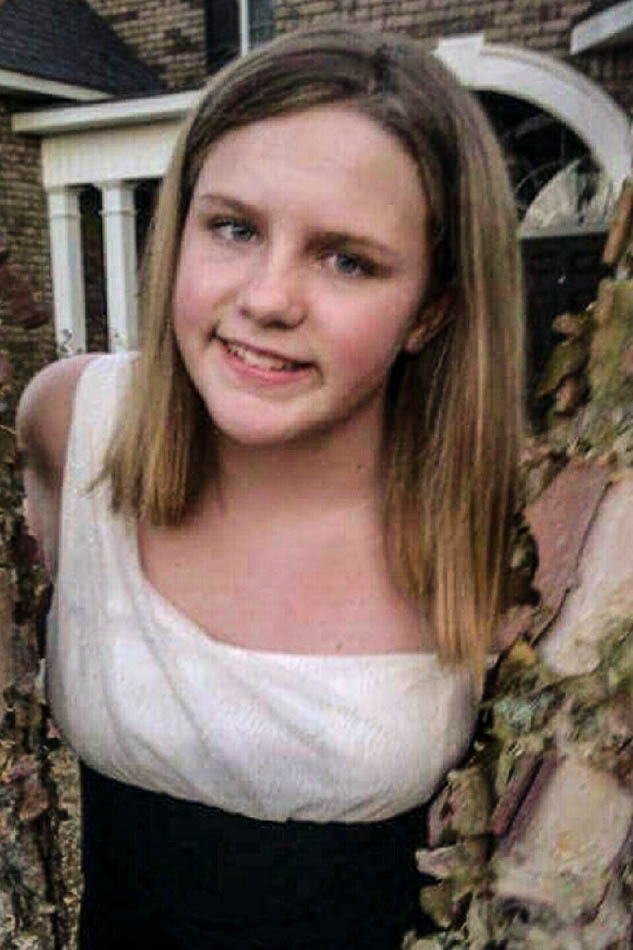 She was diagnosed with a rare form of leukemia – only 500 kids a year in the country get it. The treatment is intense chemotherapy. Lots of it. For seven straight months. "It took away her dignity," said her mom. Not to mention her hair.  Clearly, Alyssa could use some cheering up.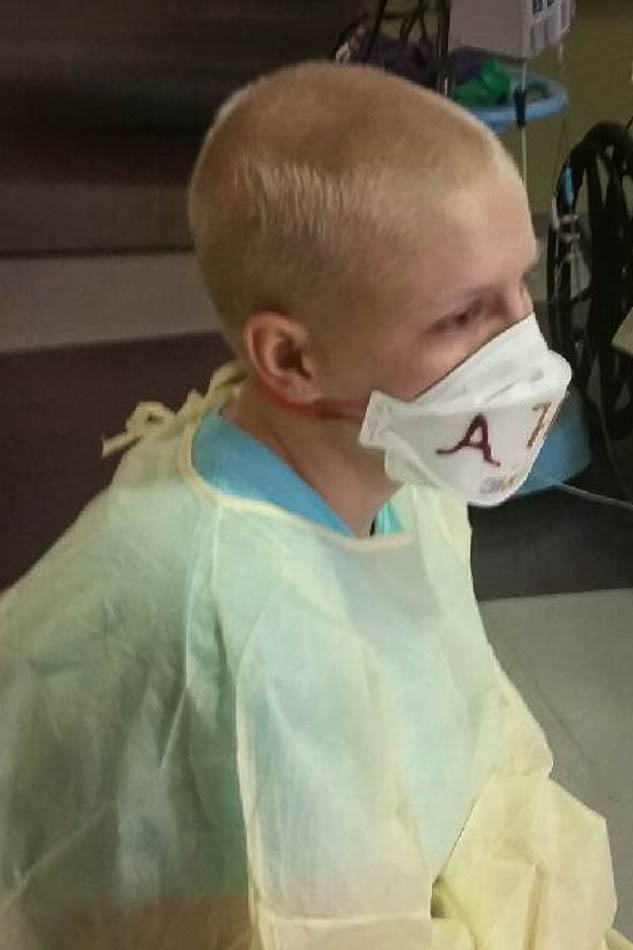 And who better to dream up a way than Team Summer kid Ruby! Remember her? She is our dancer who got the shopping spree at a store that specializes in dance outfits!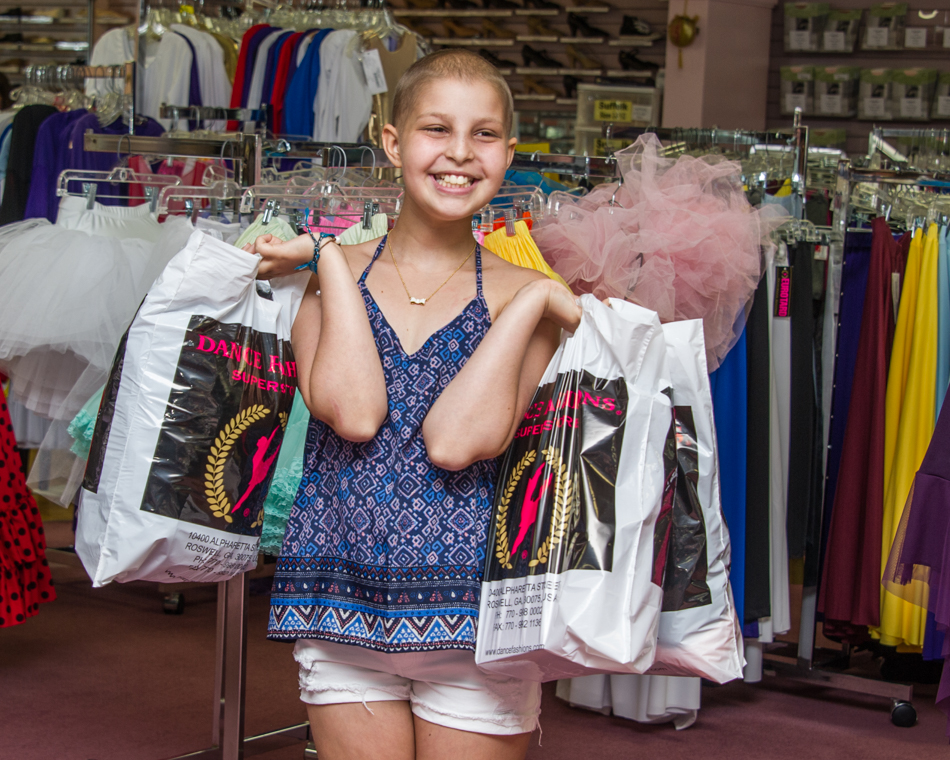 And she wanted to give the same kind of gift to her new friend Alyssa – a shopping spree! They had logged many hours together in the hospital, swapping stories of their cancer battles. Ruby knew there was nothing like a little retail therapy to wipe away that memory.
When the big day arrived, Alyssa thought she was just going to the mall to buy a dress for her 16th birthday party. When she saw Ruby waiting for her, she did not know what was up!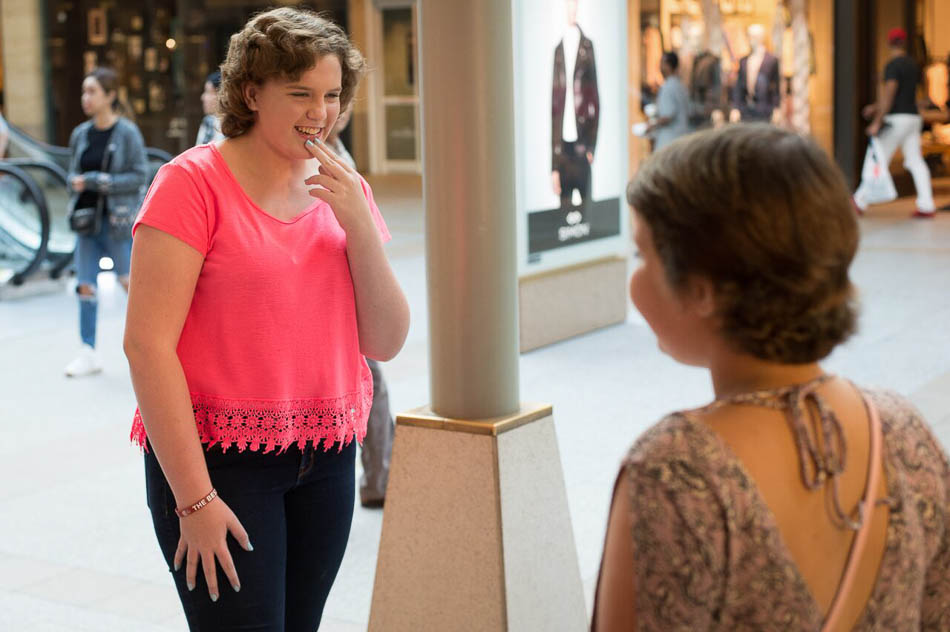 First Ruby introduced Alyssa to her own personal shopper, Cole Hickman of Topshop.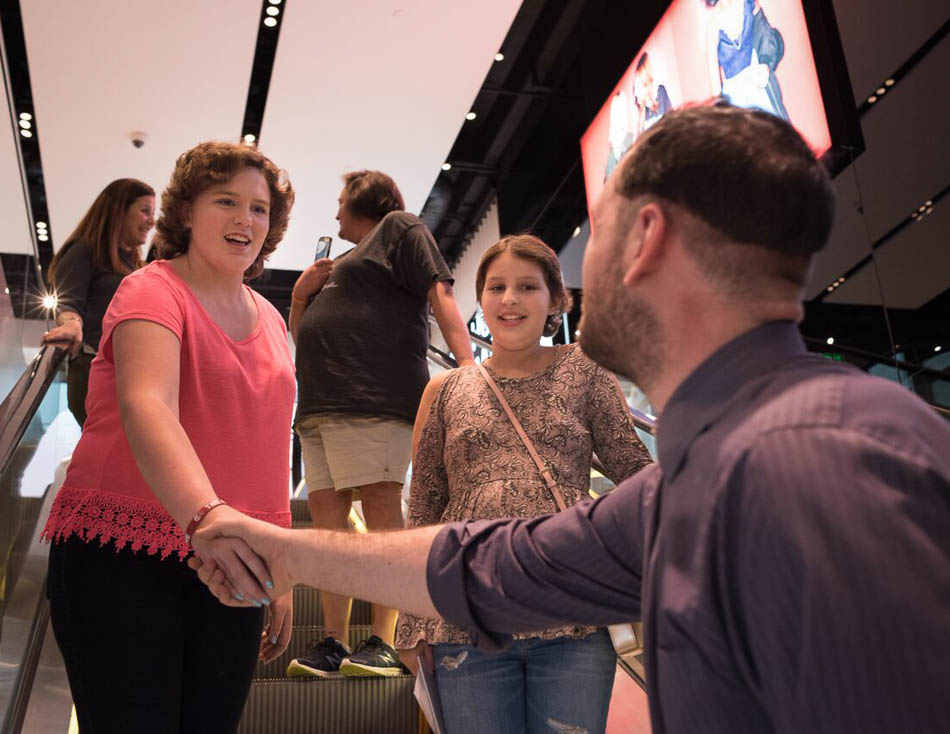 Then it was off to a private fitting suite…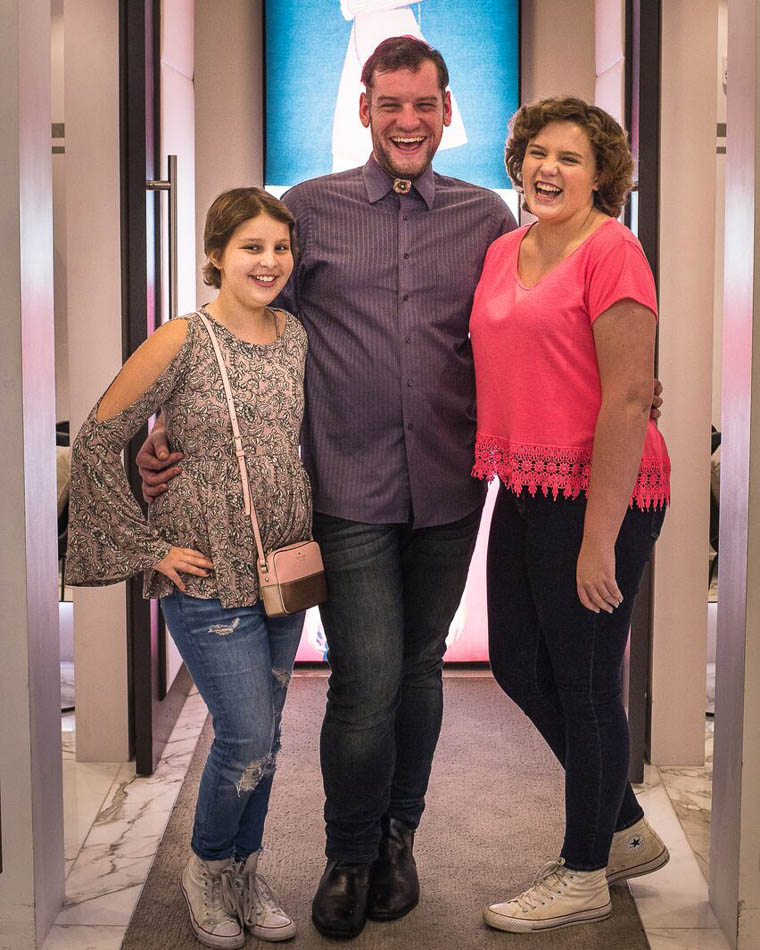 …where Ruby read her the official Team Summer welcome letter!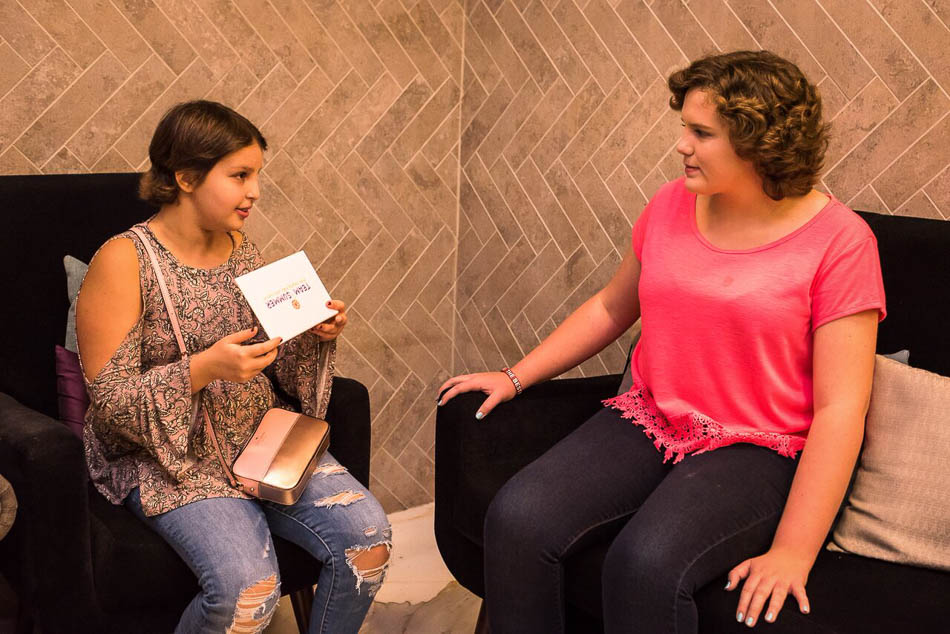 Finally it was time to do what teenage girls do best – shop!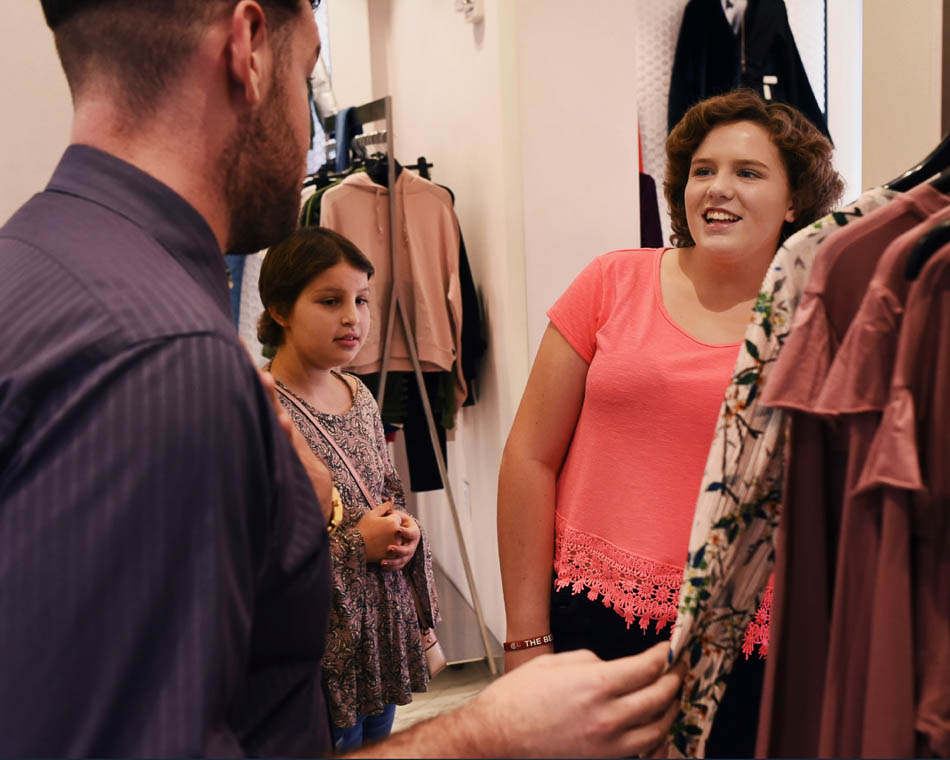 Cole had already selected lots of clothes for Alyssa to try on, so the rest was just plain fun!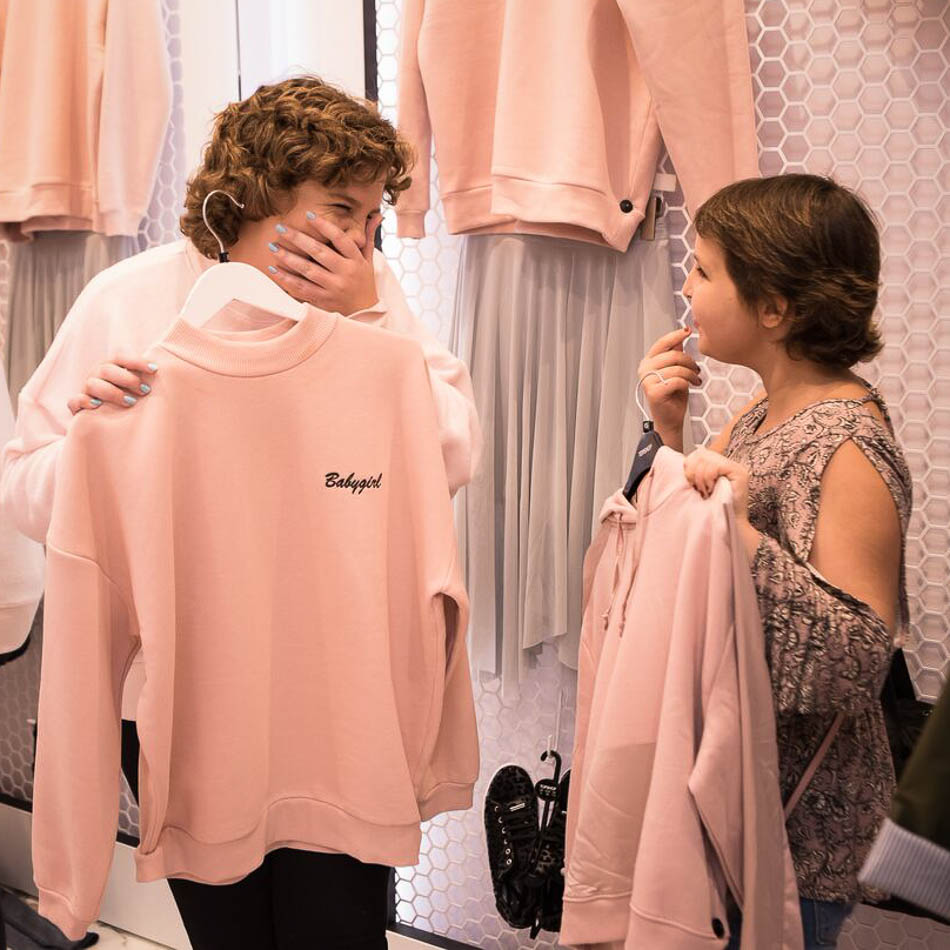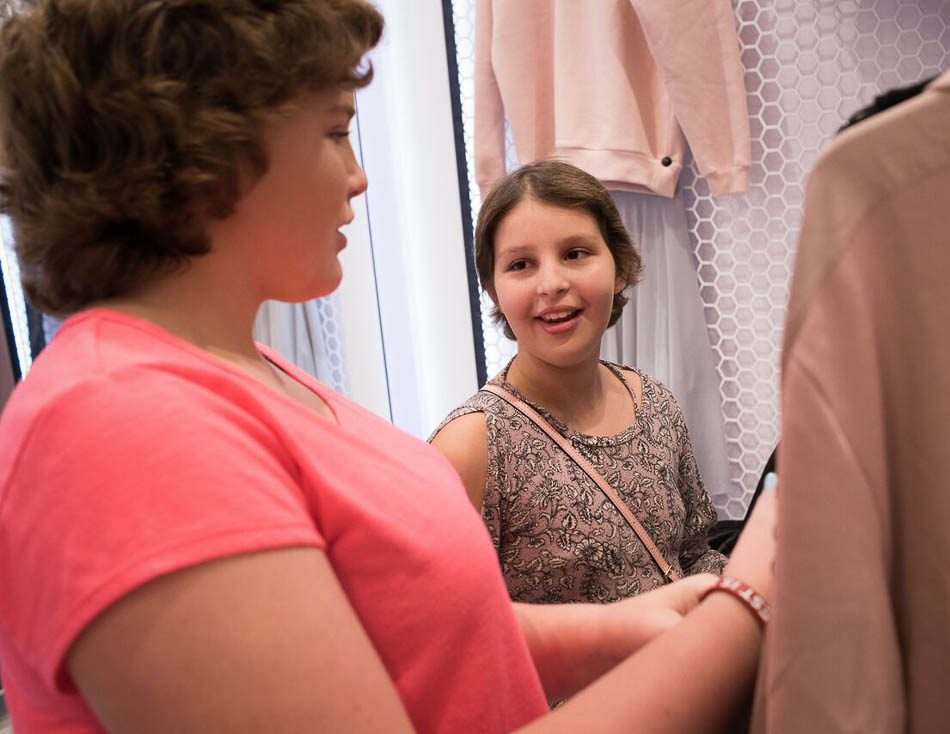 These girls kept at it for HOURS!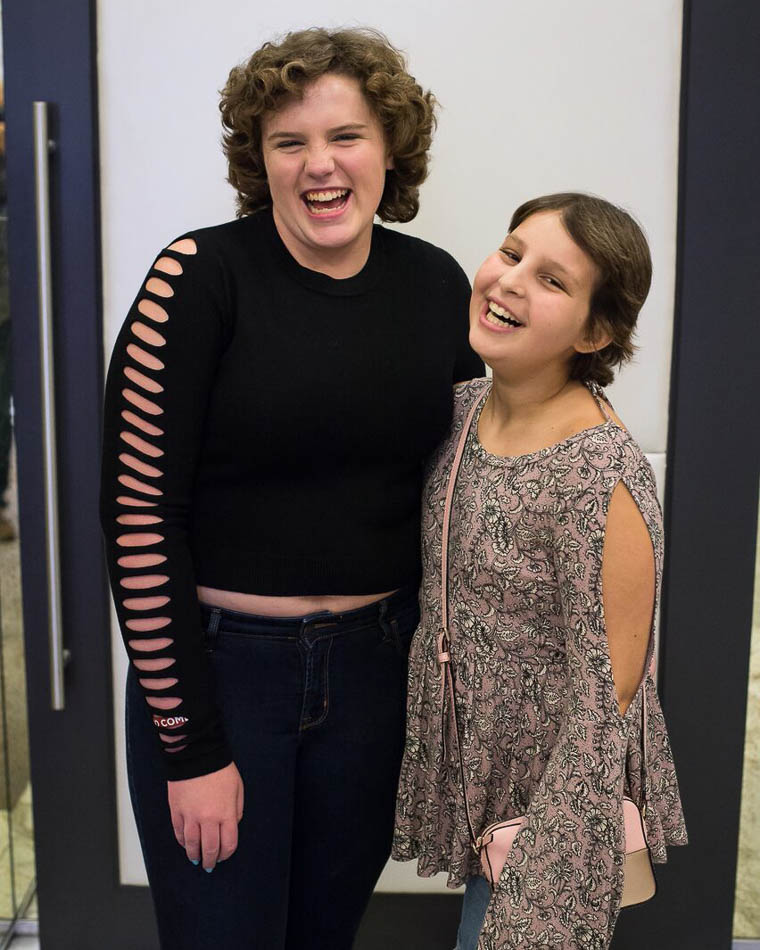 And in the end, thanks to your generous donations, Alyssa had her birthday dress and a whole lot more!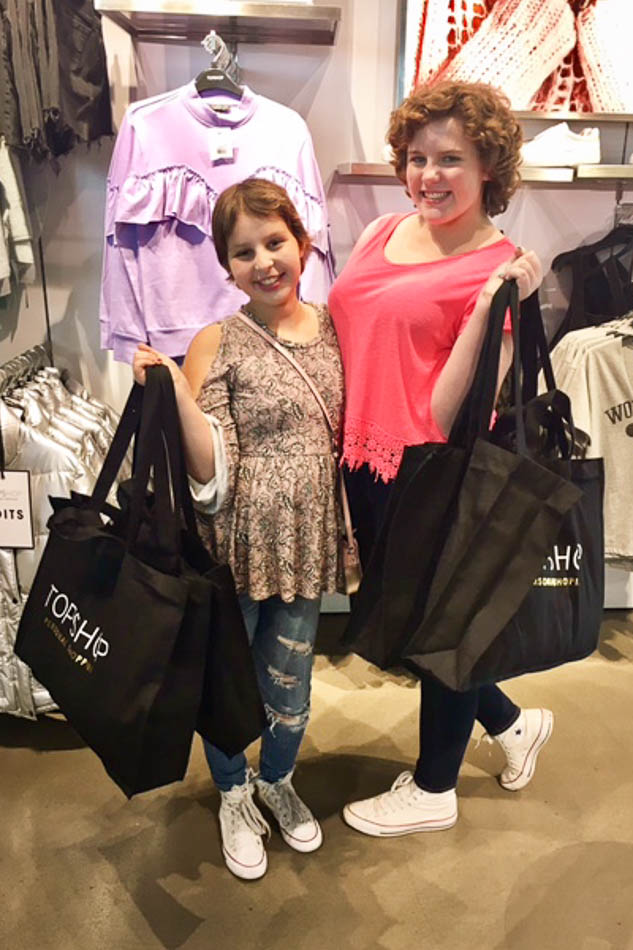 So great to see Alyssa's smile back! Great job, Ruby!
And a special thank you to Cole Hickman and Topshop Personal Shopping for your amazing hospitality and fantastic discount! You are a true friend to Team Summer!!