All of our Team Summer kids have been through a lot in their battles with cancer. But you'd be hard-pressed to find any kid who has been through as much as 19-year-old Ansley. She's been at this cancer thing since she was diagnosed with neuroblastoma when she was just two years old…and she has been fighting cancer ever since.
Here's a partial list of the treatments she has endured to date: multiple rounds of high-dose chemotherapy, conventional radiation, MIGB radiation that injects radioactive fluid directly into the bloodstream, surgery to remove a rib, and two stem-cell transplants.
All this and she still has her beautiful smile!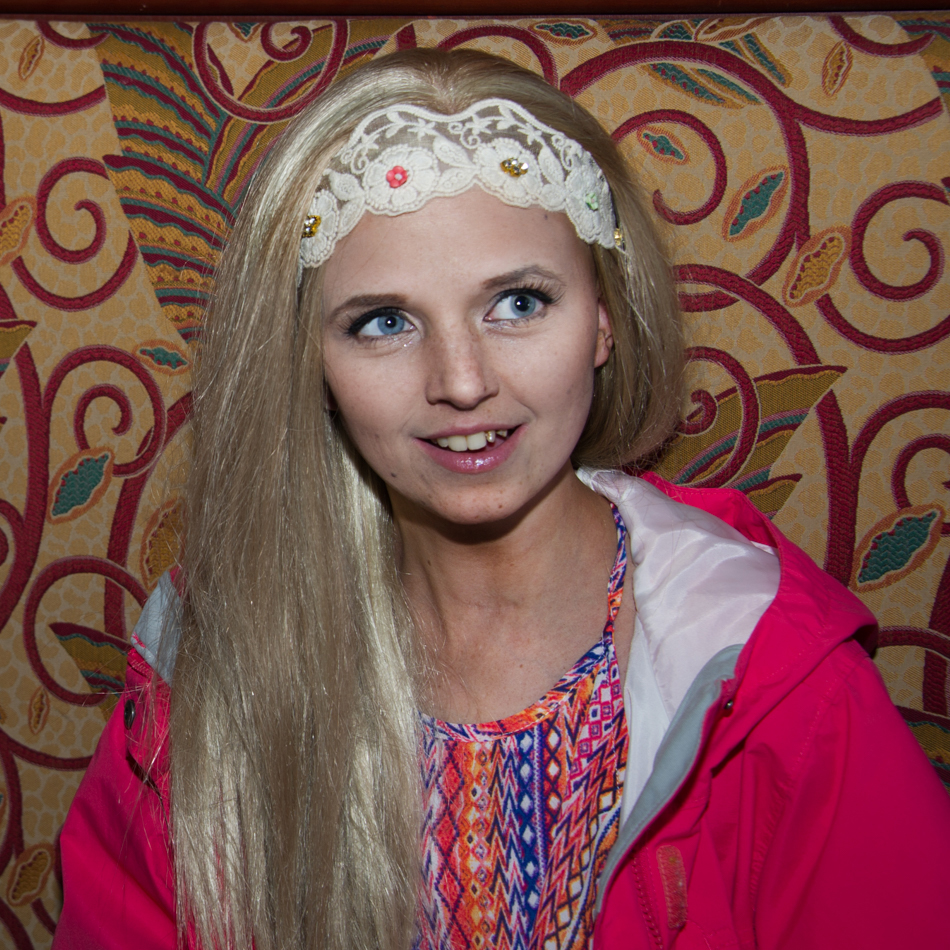 Team Summer kid Sarah, now 19, knows quite a bit about long battles with cancer. She's been at it for seven years now. You may remember Sarah from her fun trip to Blue Ridge to pick peaches, a gift from Team Summer kid Maddie.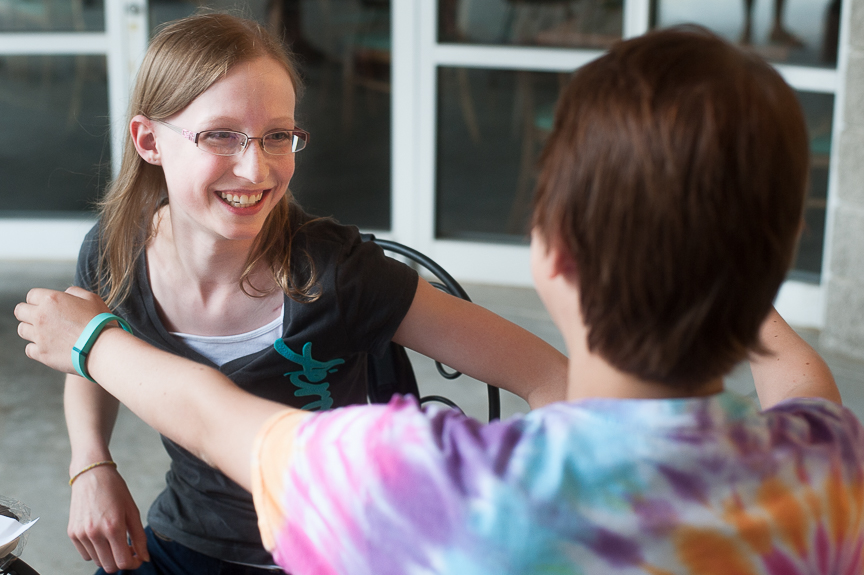 When Ansley and Sarah's paths crossed during cancer treatments last year, it was as if they already knew each other. Put them together and you have two incredible cancer warriors!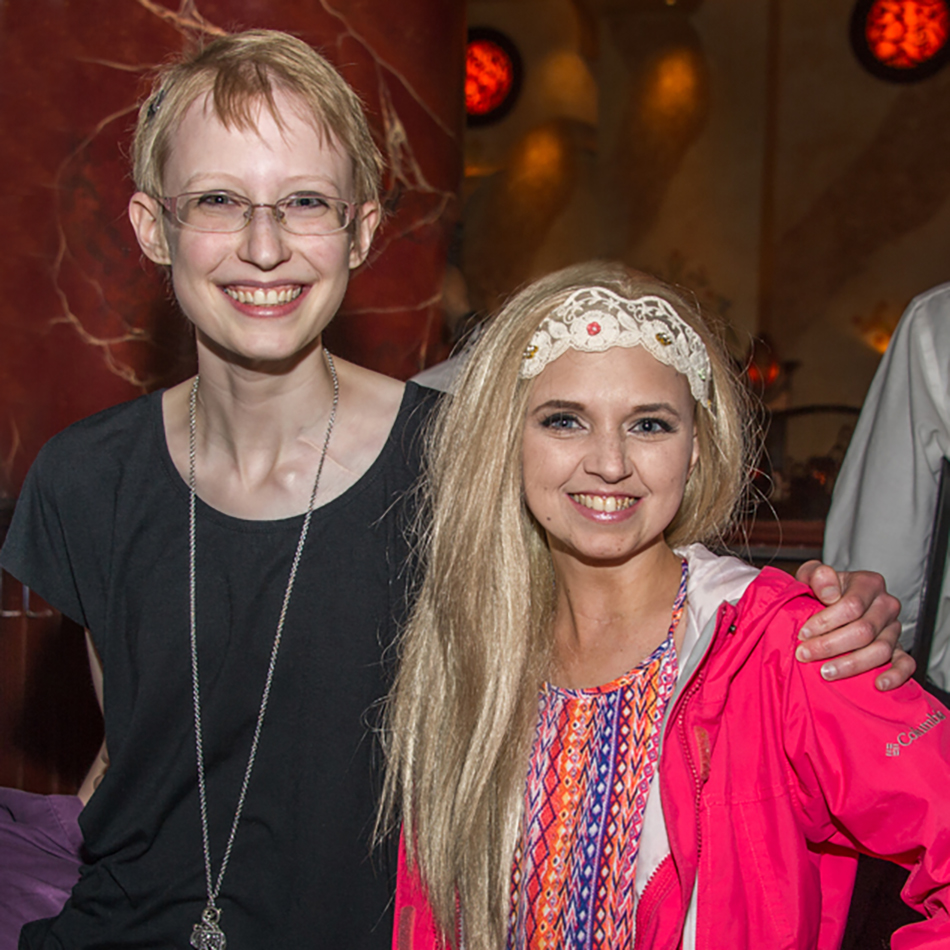 Sarah knew how much her Blue Ridge trip had meant to her and now she wanted to give Ansley the same kind of gift. She found out that Ansley had been bugging and bugging her parents to take her to the beach. That's all we needed to know and our fabulous Team Summer volunteers went to work!
On the big day of Ansley's surprise, she thought she and her mom were just meeting Sarah and her mom for dinner. But then Sarah started reading her the Team Summer Welcome Letter, and Ansley knew something was up!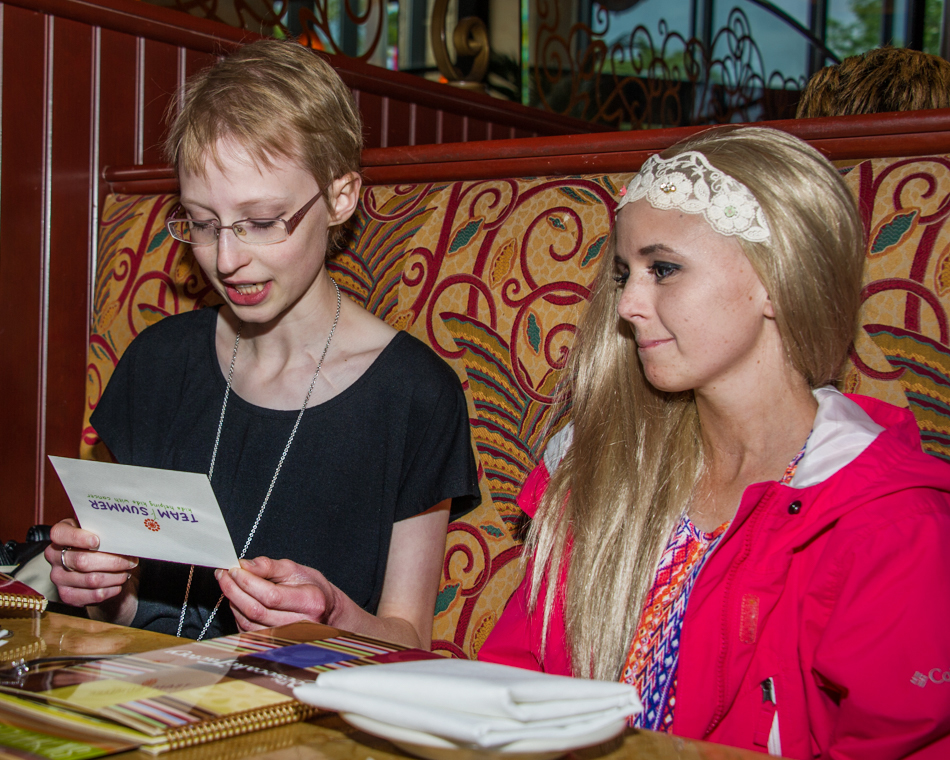 Sarah brought out an easel and pulled back the purple cover!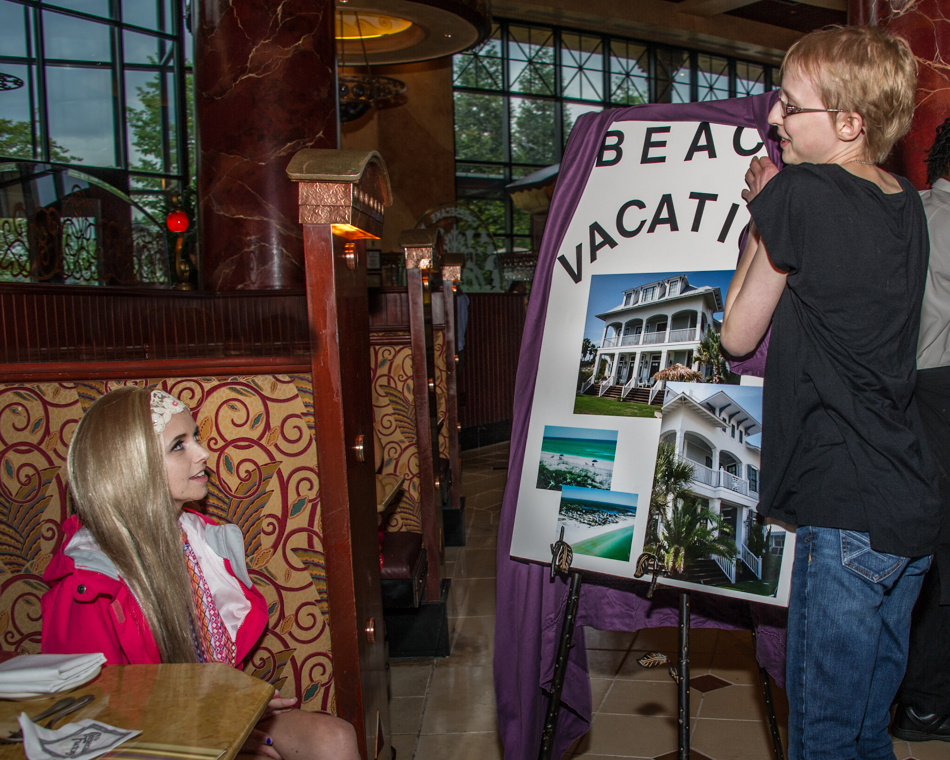 Ansley was going to the beach…exactly what she had wanted!! And this was not just any trip to the beach!
The trip included four nights at this incredible home, donated by Cheryl and Parker Hix (thank you!!). It sits right smack on the beach of Florida's gulf shores!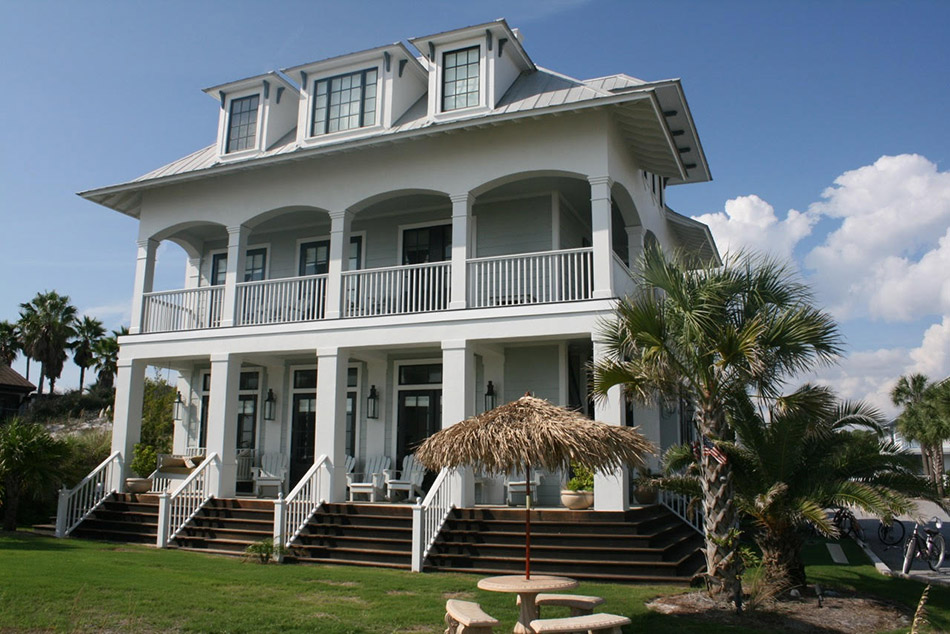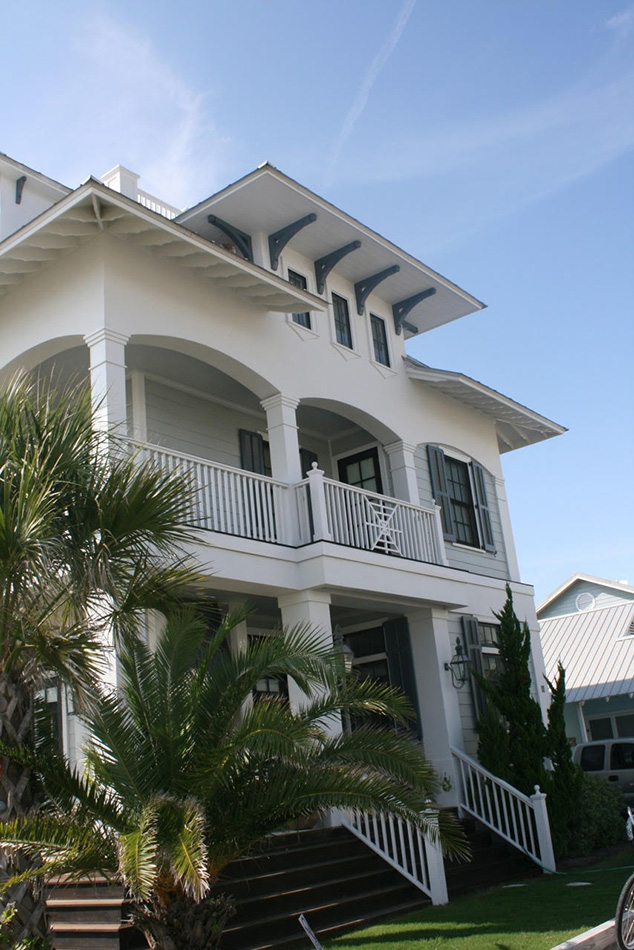 But that wasn't all! We threw in some gas money to get there – donated by the wonderful Chuck Allen at Charles Allen Shell in Atlanta!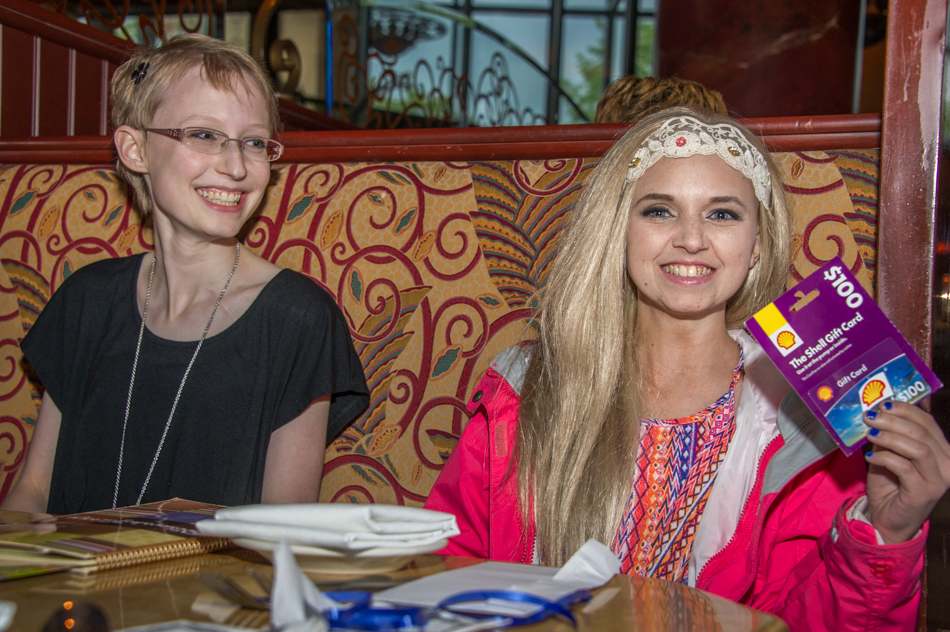 And a gift certificate for pampering at a spa!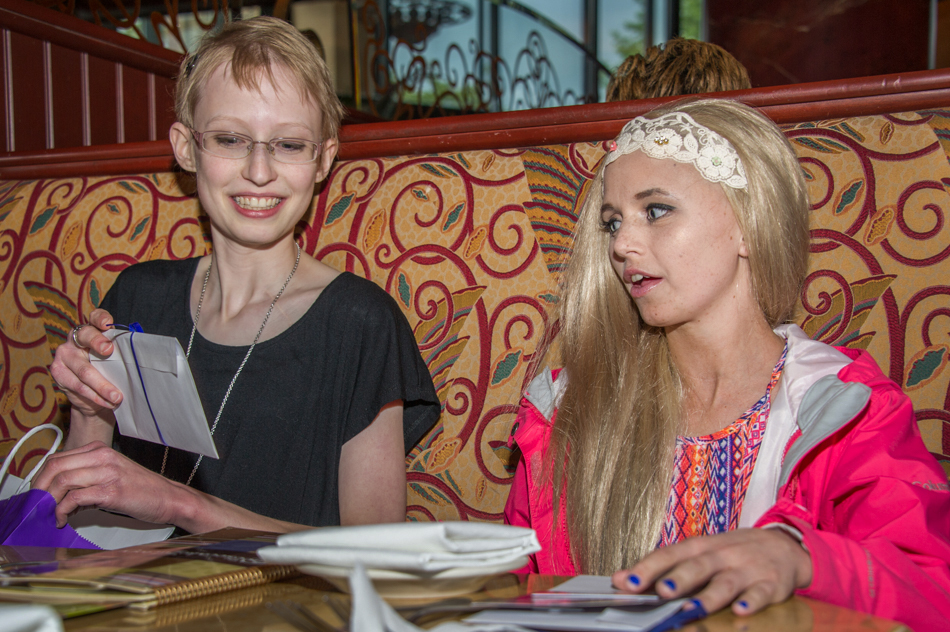 Then we added some more gift certificates to some great restaurants in the area!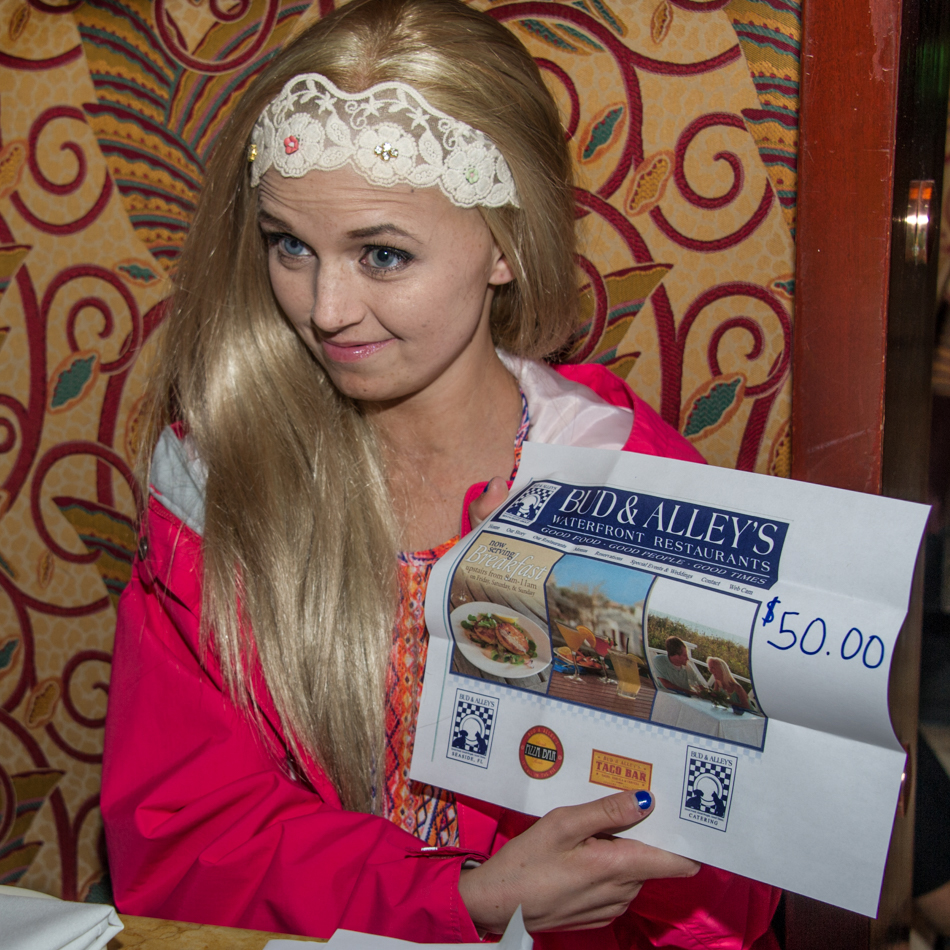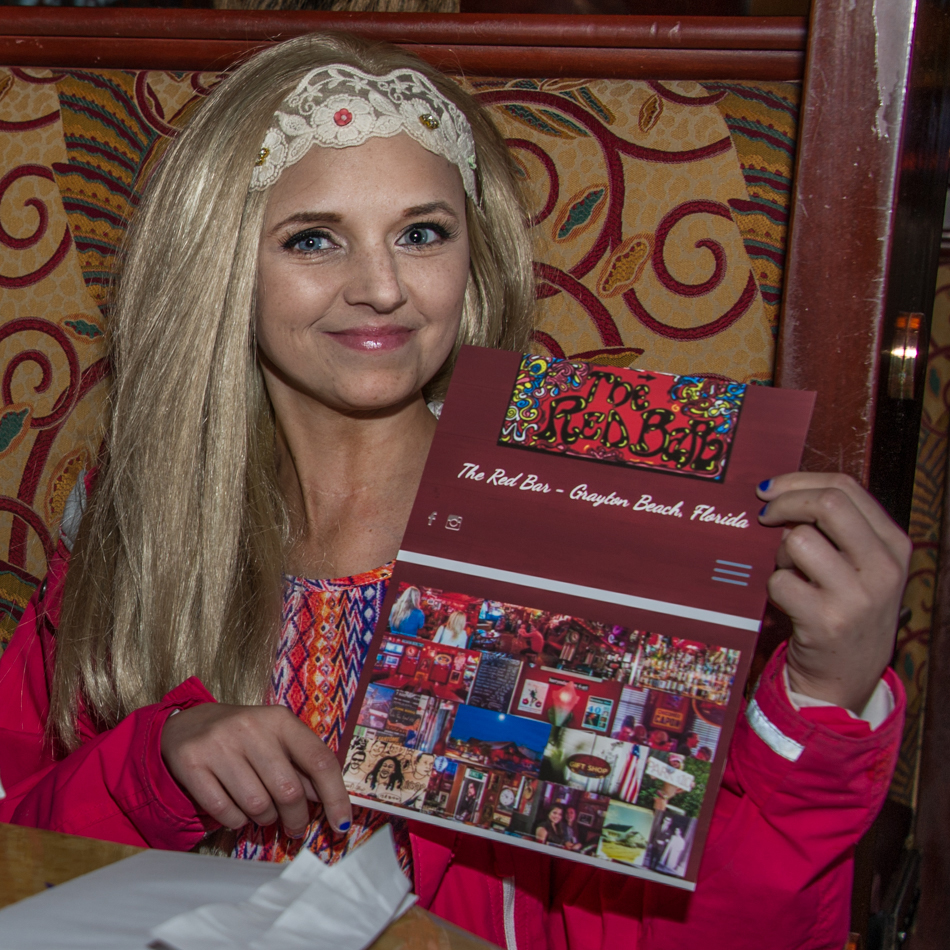 And what would a trip to the beach be without a little spending money??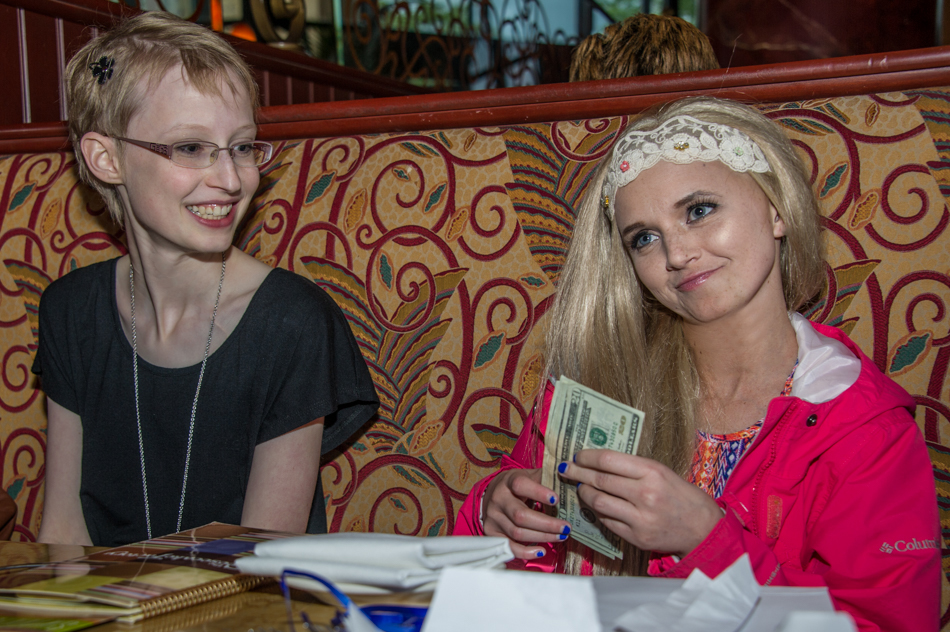 What was so special about this moment was that it was hard to tell who was more excited – the girl getting the gift or the girl giving the gift!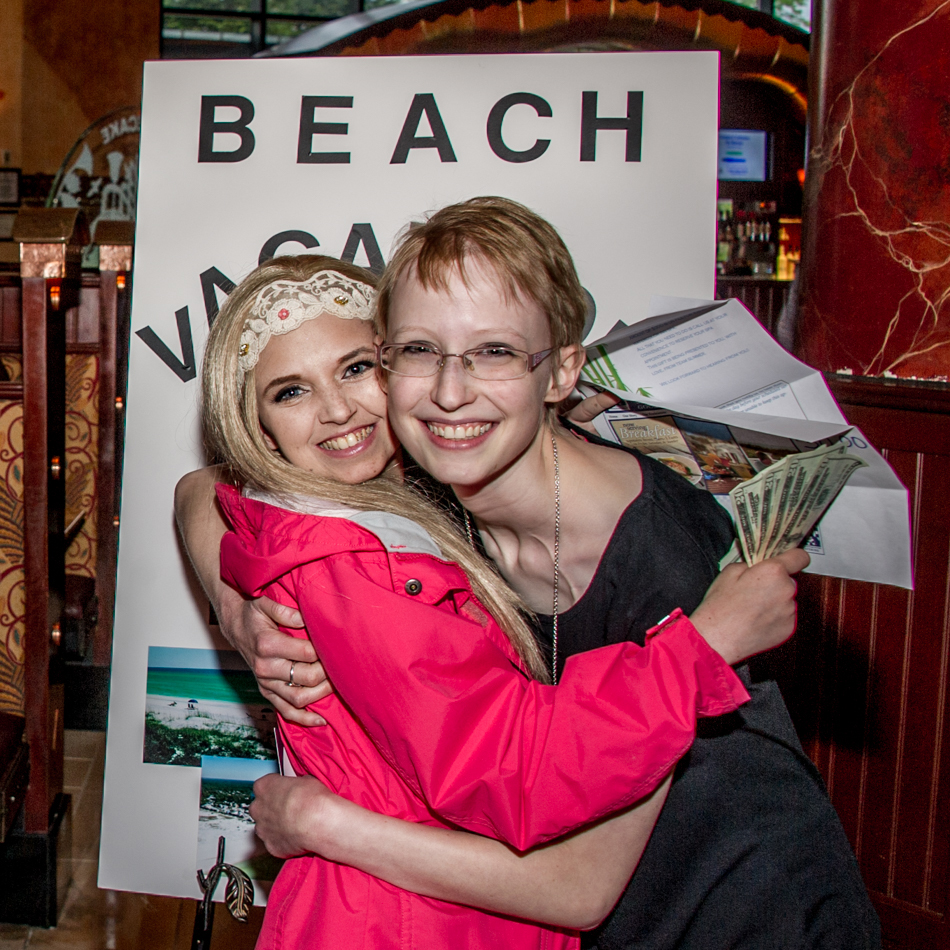 And about a week later, off Ansley went… along with her mom, dad, sister and best friend Rachel! By all accounts, they had the MOST amazing time, playing on the beach (that's Rachel carrying Ansley around!)…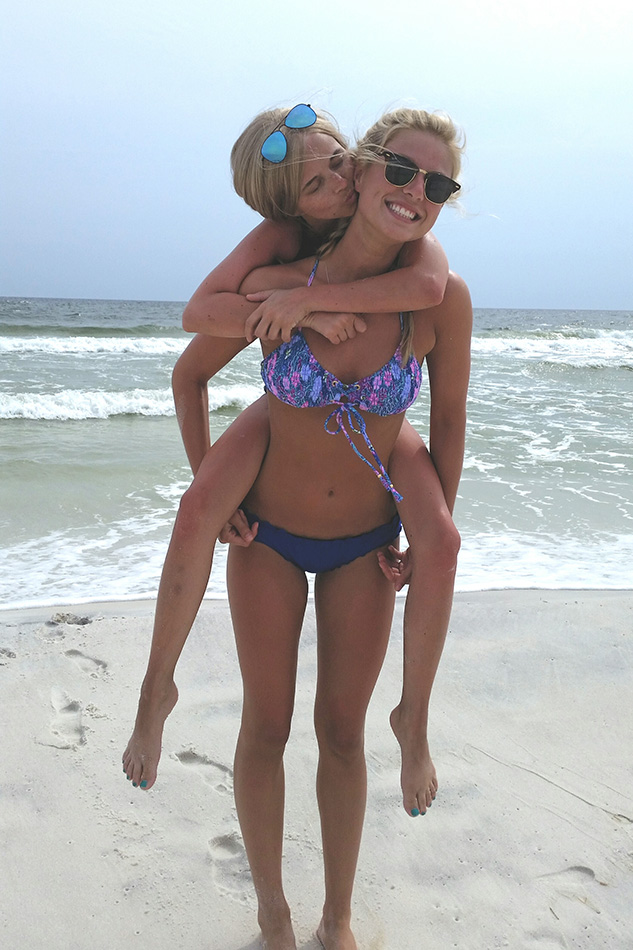 ….clowning around (!) …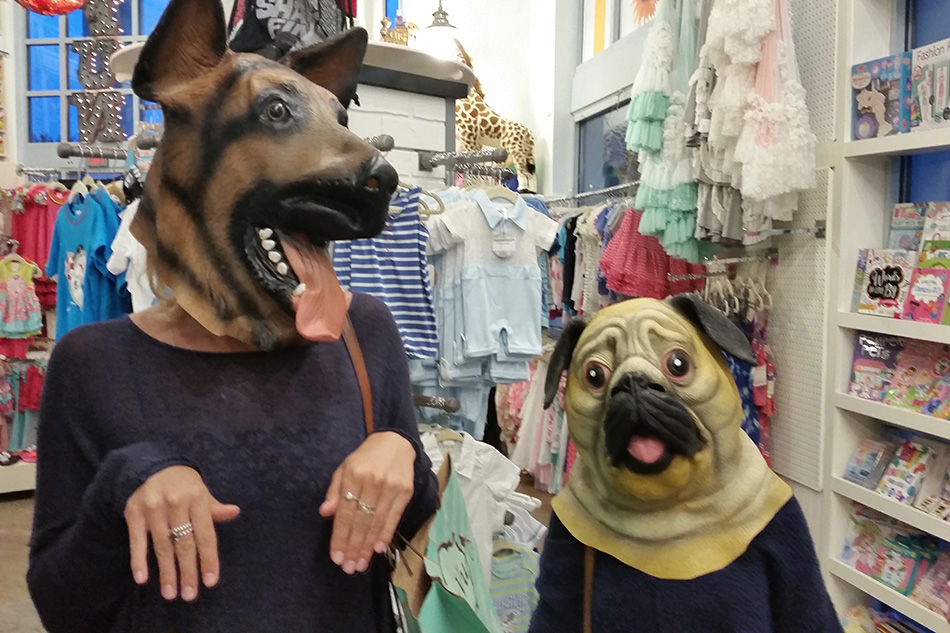 …and just hanging out together!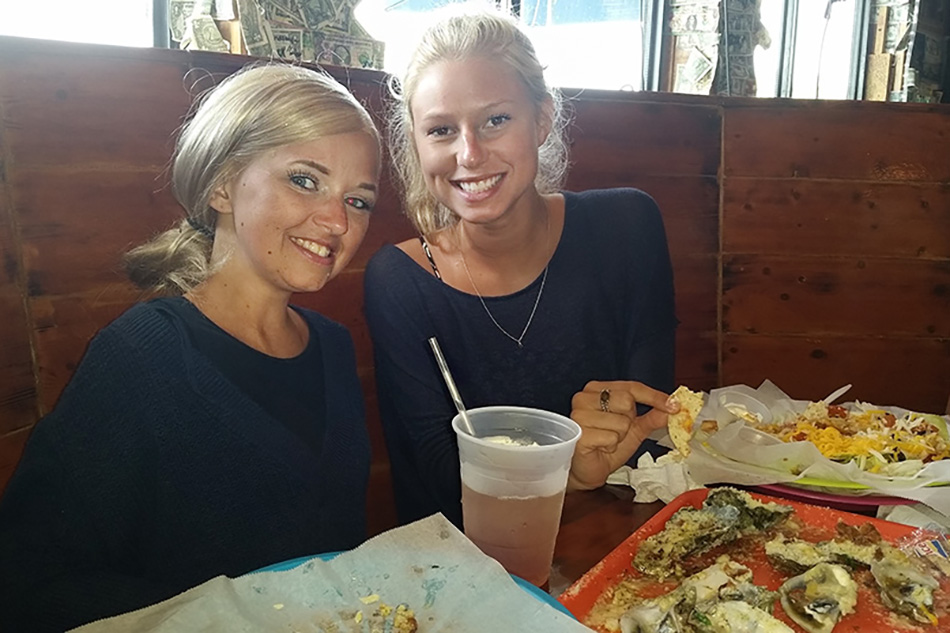 Most of all, this gift gave Ansley what she needed most – a chance to get away from cancer for awhile and be a normal kid. And that's exactly what a Team Summer gift is all about!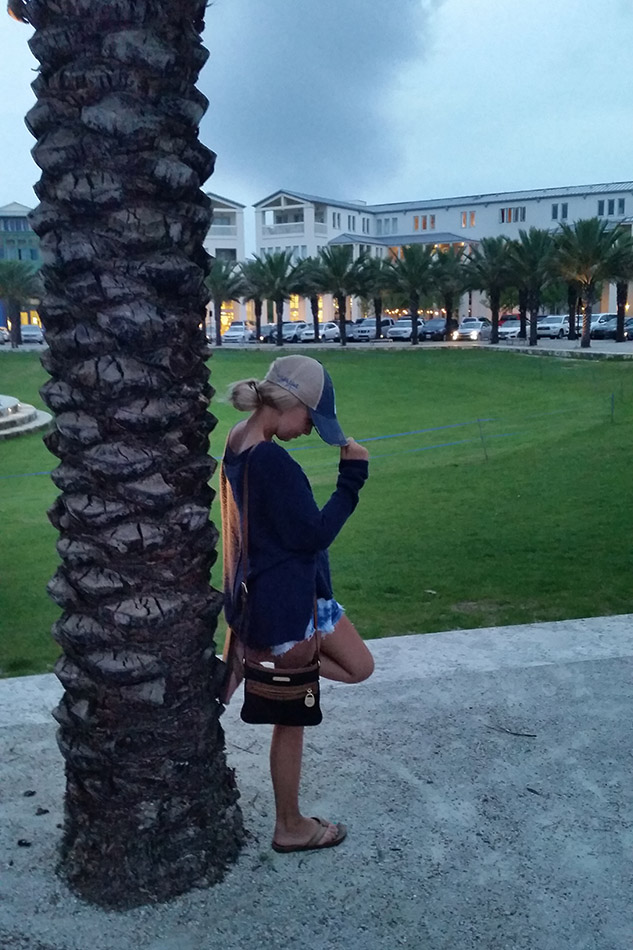 Many thanks to all of you who donated to Team Summer to make this gift possible! Ansley is already dreaming up gifts for the kids with cancer she wants to help! Can you help make those gifts happen?