Fourteen-year-old Lacey has always been physically active. A cheerleader and a gymnast, her favorite hobby is wakeboarding. Now if you don't know what that is, don't feel bad; we didn't either at first. A wakeboard is like a snowboard, only for water.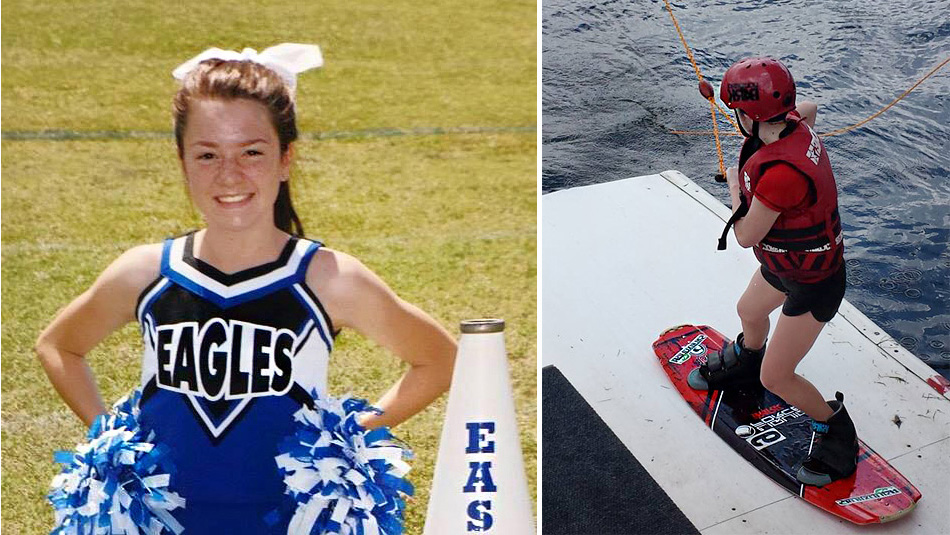 Up until last May, Lacey's biggest challenge was learning how to do a flip on a wakeboard. But then it was her life that turned upside down. She finally found out the cause of the pain under her right arm. It was lymphoma – a cancer of the lymphatic system.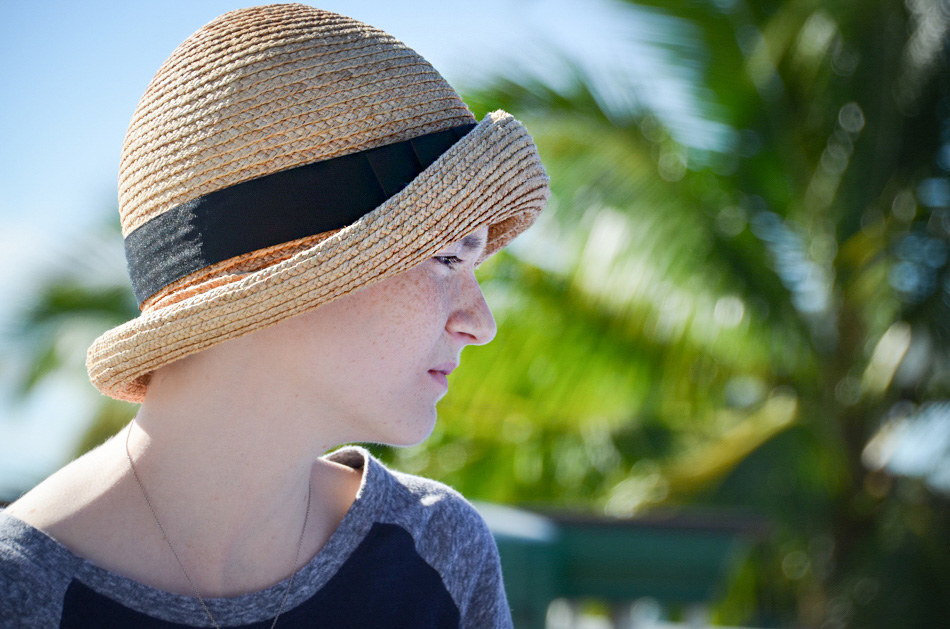 For a girl who is used to the thrill of being pulled over the water at 35 mph, dealing with her cancer treatments has felt like pretty much the opposite. For months now, she's been in the hospital for seven out of every 21 days. It's debilitating and isolating.
Team Summer thought it might help Lacey to remind her that she'll be back to wakeboarding before she knows it! We found out she did not have a wakeboard of her own. Her dad told us that she had been trying to save up to buy one, but still had to rent one when she skied.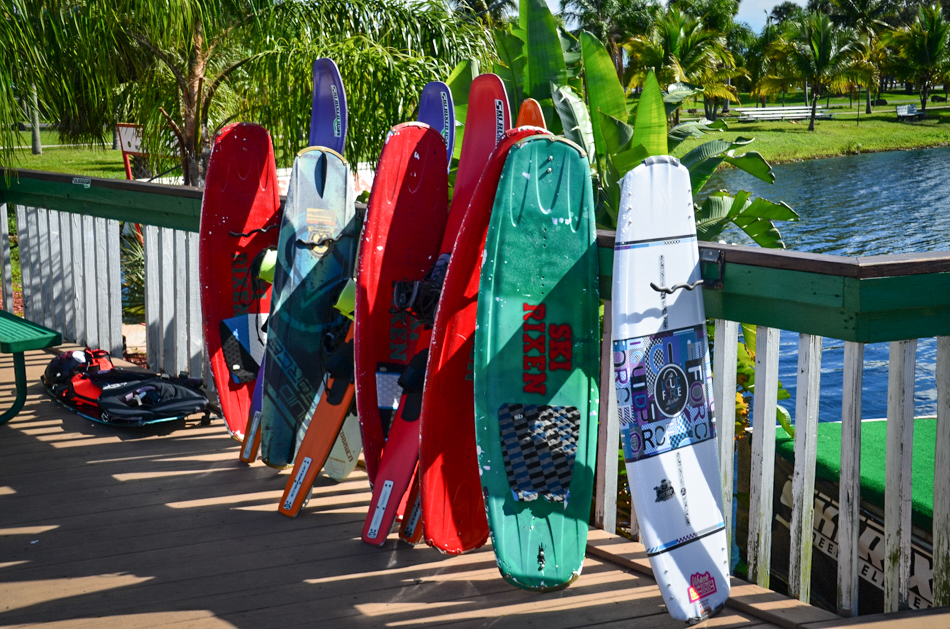 Team Summer gifts are always a surprise, and this one was no different. On the appointed day, Lacey's family lured her to her favorite water park – Ski Rixen USA in Deerfield Beach, FL – with the promise of a sale at its retail store. That's Lacey in the back seat of the golf cart wearing a straw hat, probably wondering why someone is taking her picture!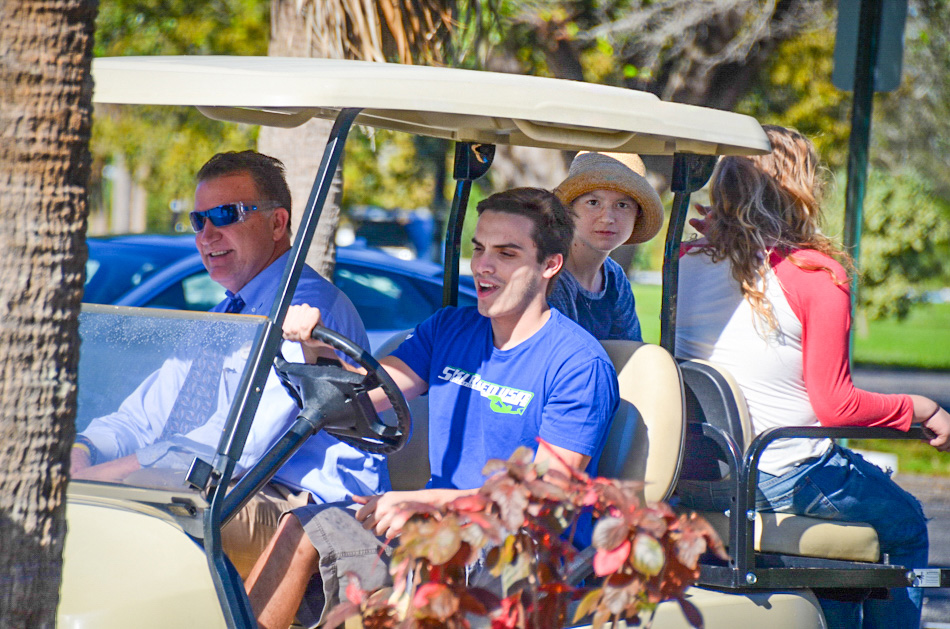 What Lacey didn't know is that Team Summer had sent our awesome Team Summer kid Tyler there to meet her. You might remember that Tyler is in Florida, too.  He beat Ewing's sarcoma and is in his senior year at Stetson University in Deland.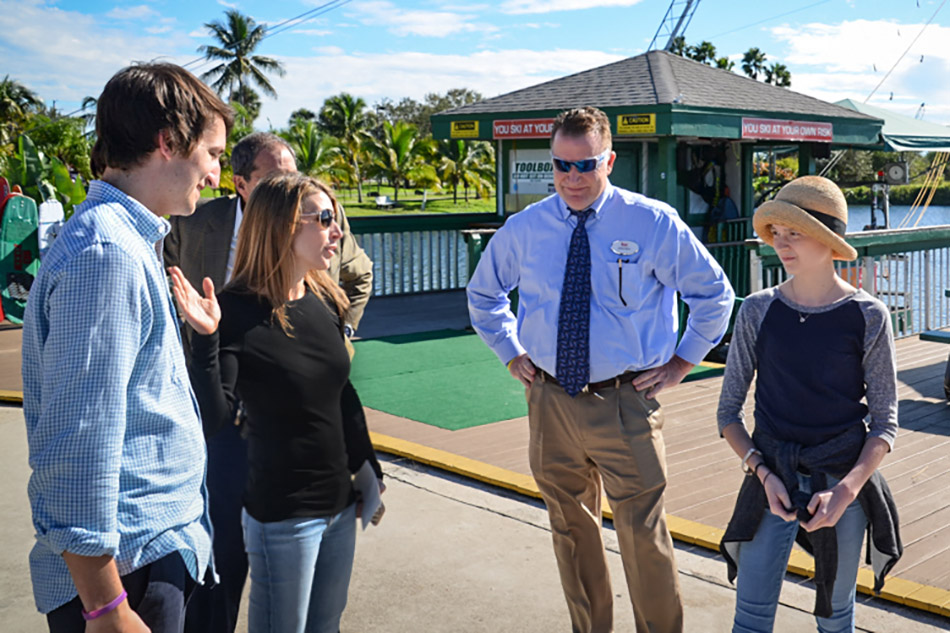 After a brief introduction, Tyler and Lacey walked over to a nearby picnic bench where Tyler read her the Team Summer welcome letter.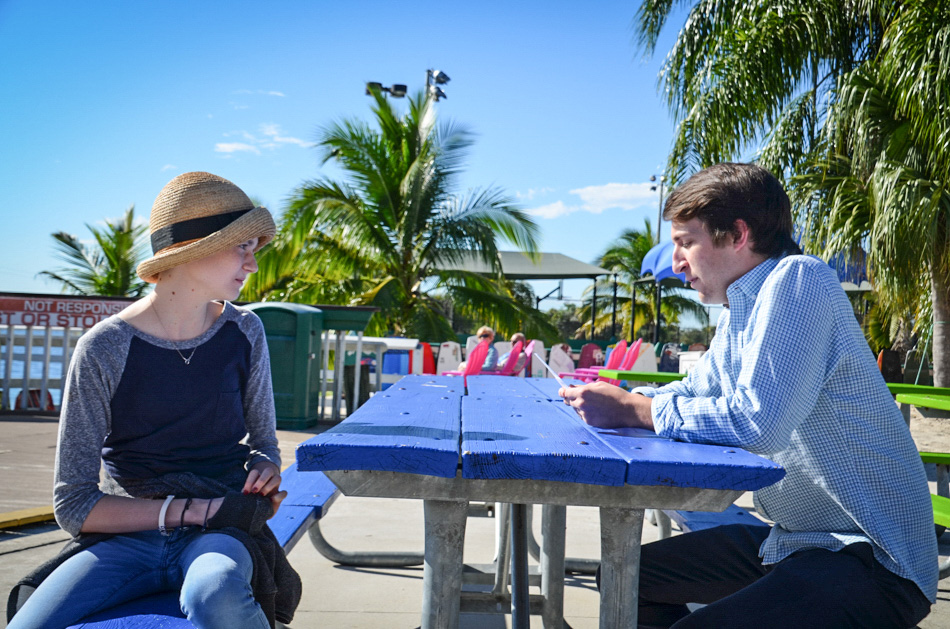 In it, it says that she is getting a special gift, picked out just for her. Lacey was slowing getting the idea that she was not there for a sale!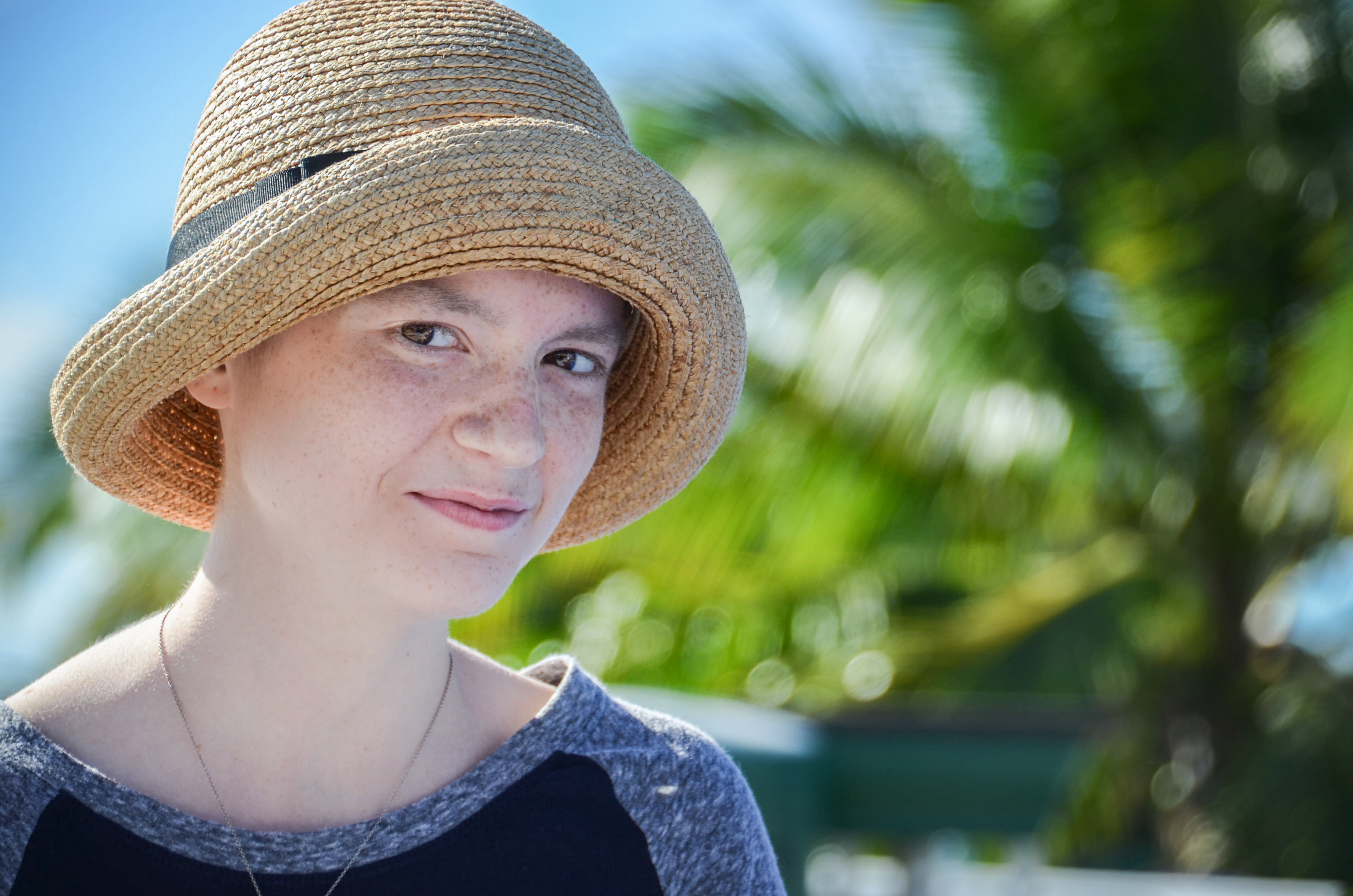 Tyler started with a wakeboard boot.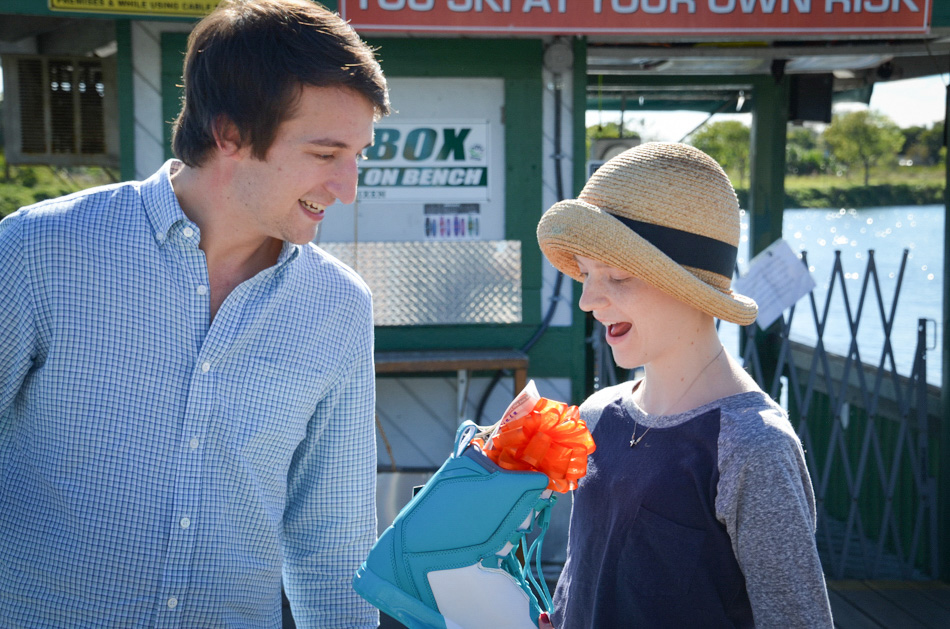 And then he brought out the wakeboard!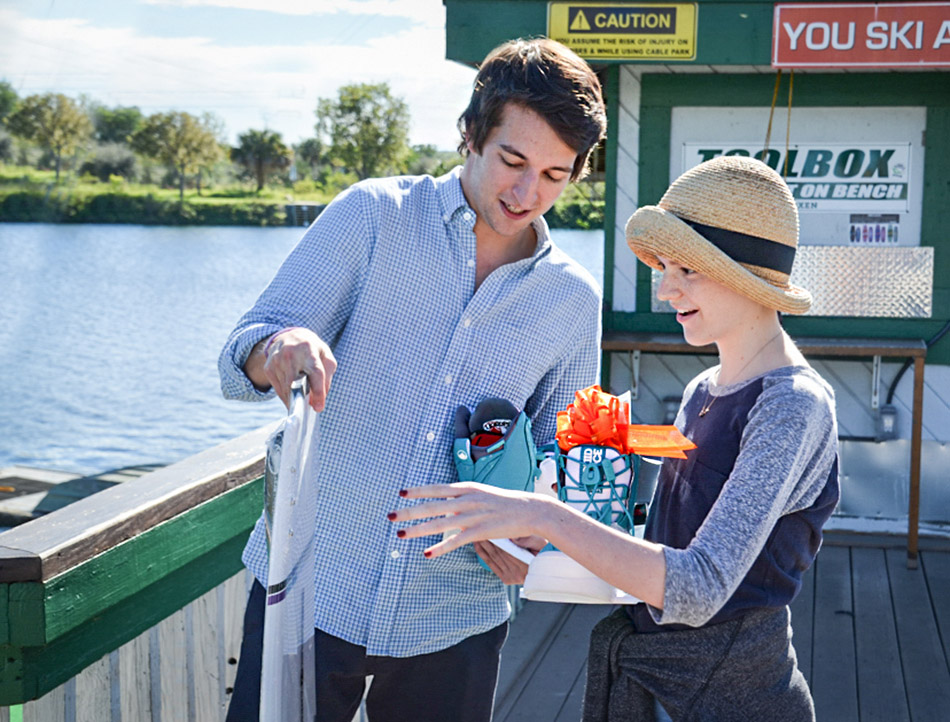 Finally, a wakeboard all her own! Lacey was clearly thrilled!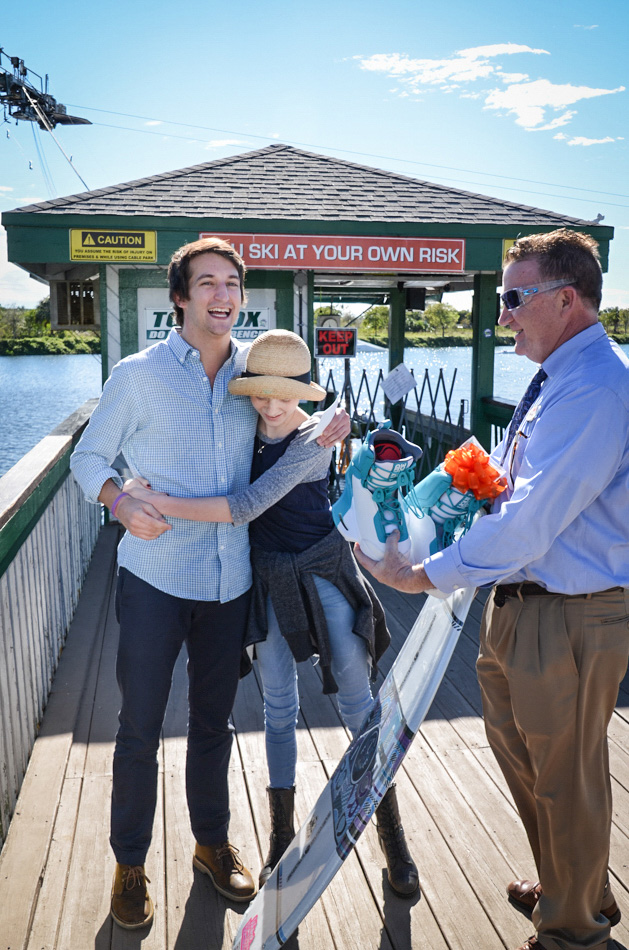 But Lacey's surprise was not over yet! The amazing employees of Ski Rixen USA had something very special planned for her. They had all come in on their day off – the park was not even open! – to put on a wakeboarding show just for her.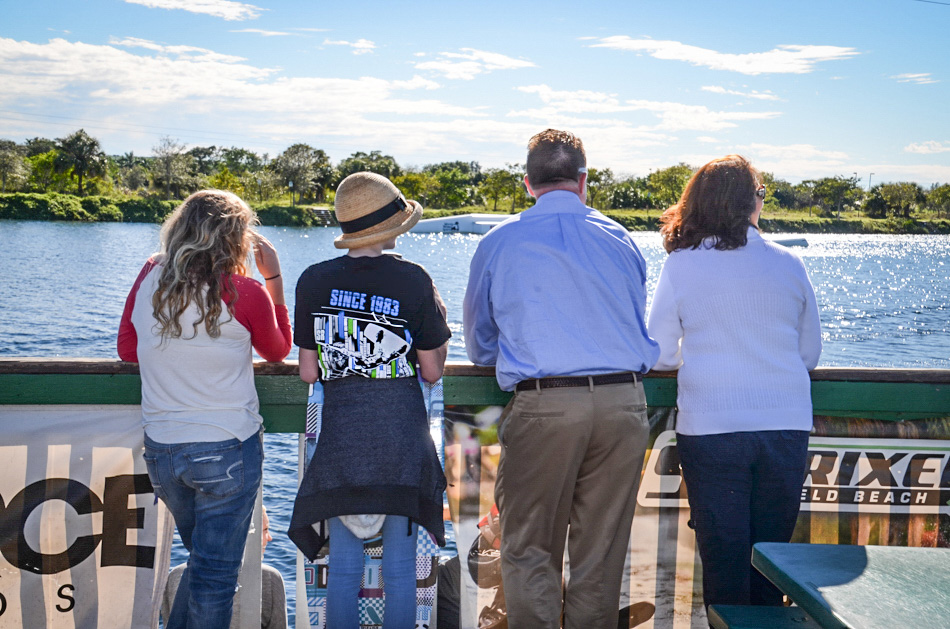 They told her they wanted to show her the kinds of stunts she'd be doing with them soon enough!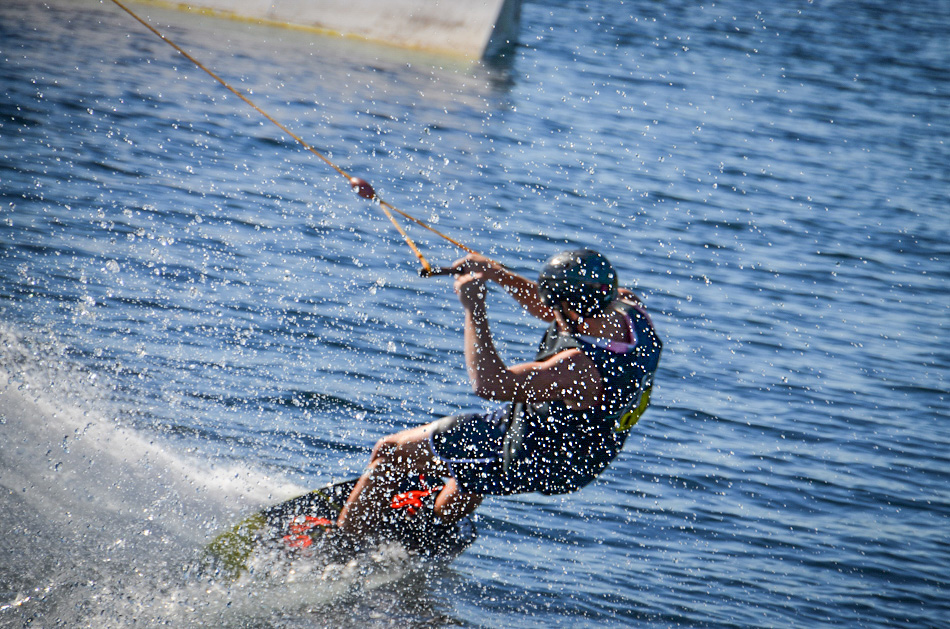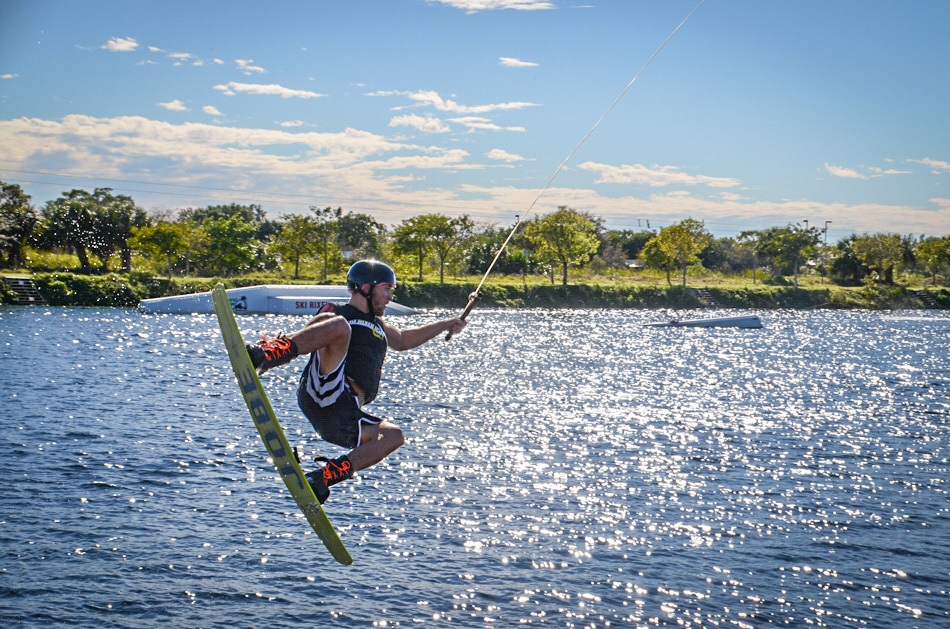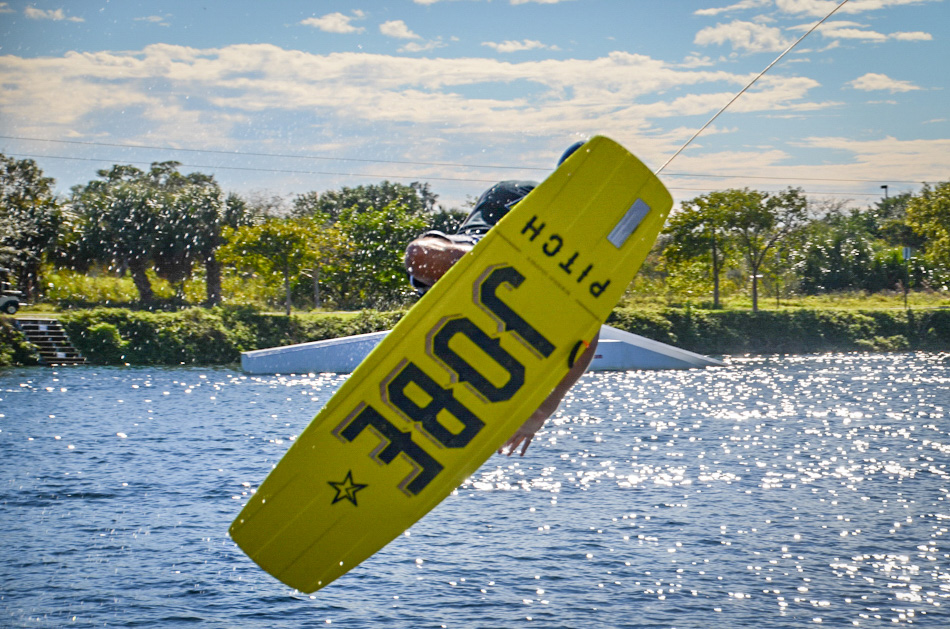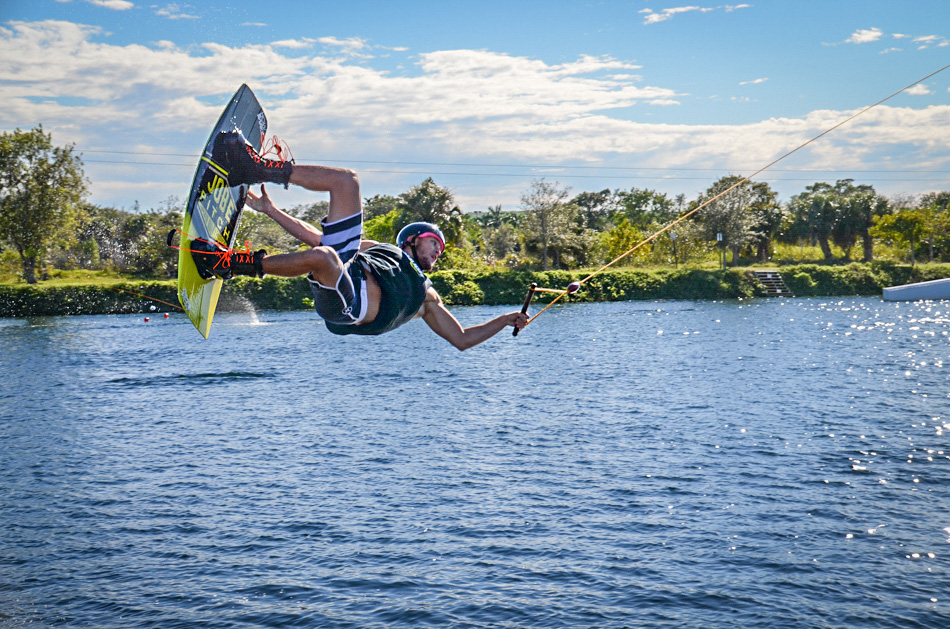 We hope that Lacey will carry the spirit of her fun day right into the hospital, dreaming of the time she'll be out there riding on her very own wakeboard.

And stay tuned! We think Lacey is going to start a whole new chain of Team Summer kids helping and supporting each other in Florida!!
Many thanks to Richard Bass for taking these great pictures for Team Summer!