The Dunwoody  High School Harry Potter Alliance has created a video about Team Summer and entered it in a contest called Project for Awesome! This is the same group, led by 11th graders Mallory Harris and Lauren Palgon, that raised $256 for Team Summer a month ago by holding a quidditch match. (Mallory's family is pictured here with her family sporting Team Summer bracelets.)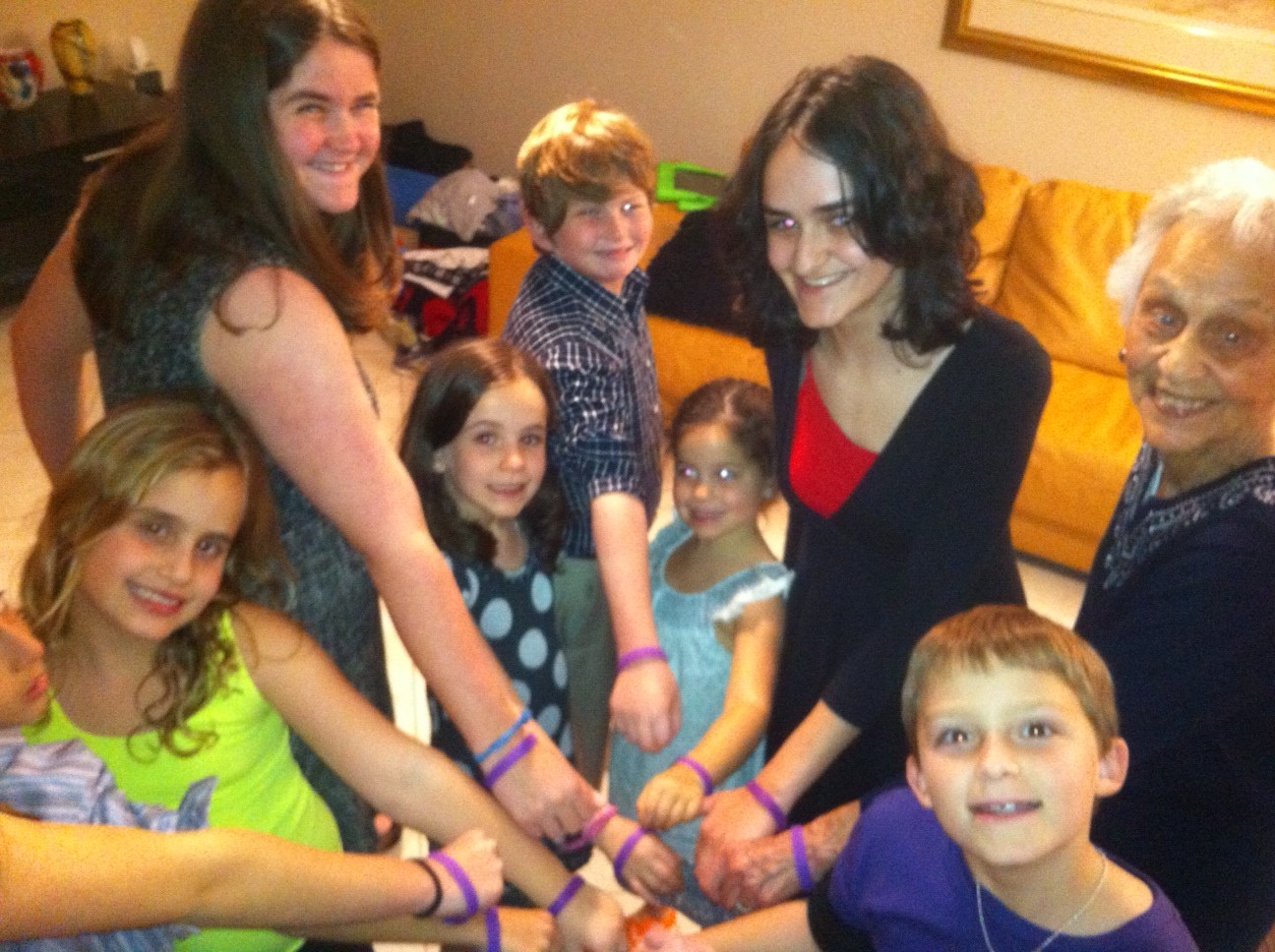 Now this innovative group has come up with this plan to help Team Summer. The video with the most votes wins money to donate to a charity, so let's make it Team Summer! Also, if you comment on the video, Team Summer will get a penny. So, comment away!
Vote for Team Summer video here!
What an inspiring example of kids helping kids with cancer!