SUPPORT TEAM SUMMER. . . help more kids with cancer!

Help more kids with cancer and donate a minimum of $5.00 to get a wristband!*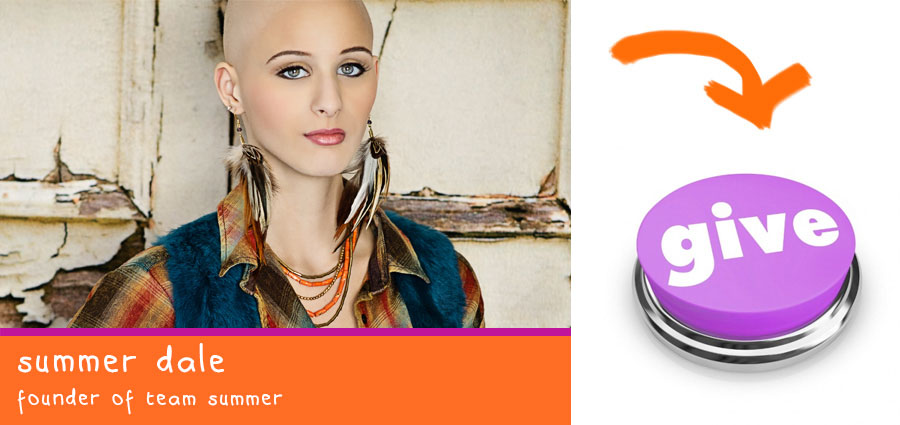 Or you can write a check made payable to Team Summer, Inc. and mail it to:
Team Summer, Inc.*
4920 Roswell Road
Suite 45-D, #209
Atlanta, GA 30342
It is our hope that each wristband will serve as a reminder to keep kids with cancer and their families in your thoughts and prayers.
*Team Summer, Inc. is currently in the application process to become a 501(c)(3).