Seven-year-old Chandler is a sports guy. From a young age, he took to football and baseball like a champ. His coaches said he showed great promise.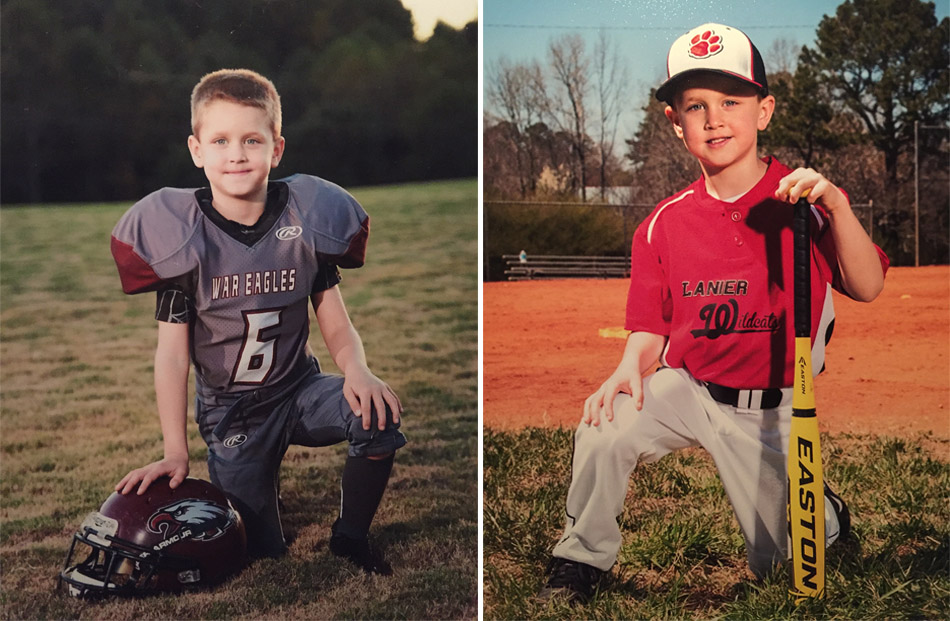 But all that changed last February. Chandler started getting tired. Really tired. He'd come home from school and fall asleep on the couch. And his leg hurt. Then some odd bruises showed up, and his parents – both nurses – knew something was seriously wrong. Doctors found the cause: leukemia. Since then, he's had a year of intensive chemotherapy, including spinal taps. Going back to his first-grade classroom was impossible; sports were out. Life was not much fun, to say the least.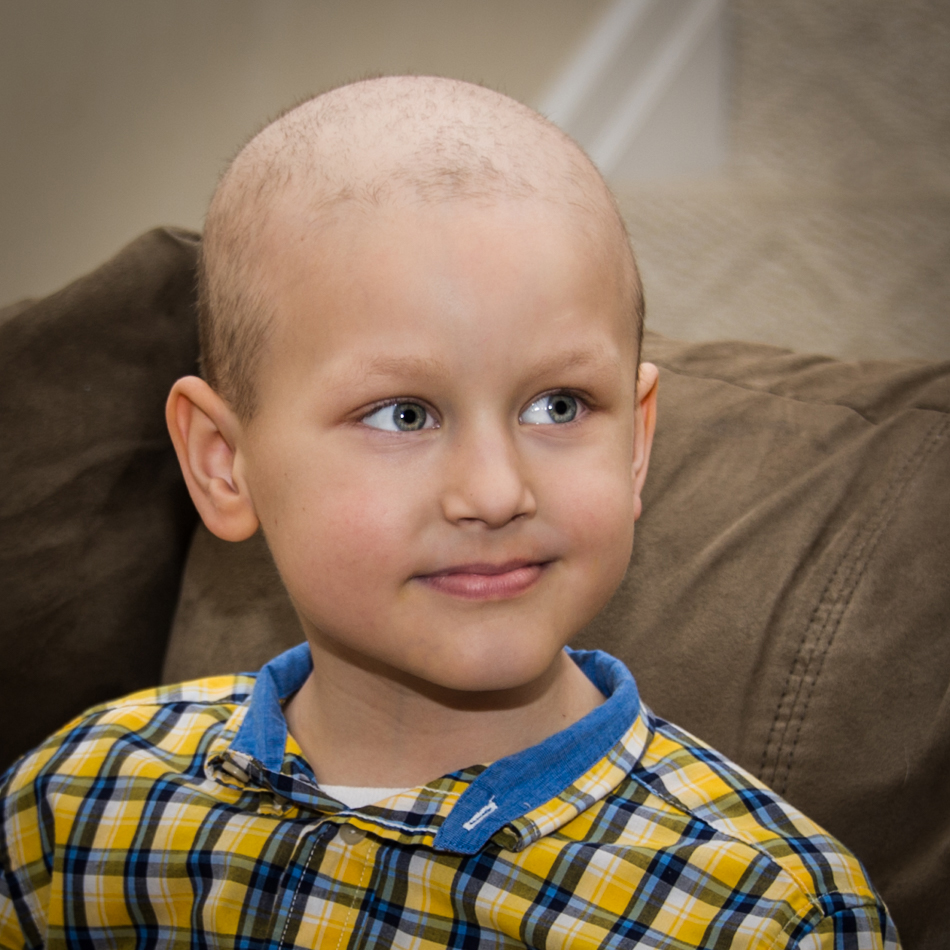 But Team Summer had a big surprise coming for Chandler! Remember Team Summer kid Addi? She's the one who got the great big doll house – so big that it took a U-haul to deliver it to her house! Turns out that she and Chandler went to pre-school together, and she chose him to give a Team Summer gift to!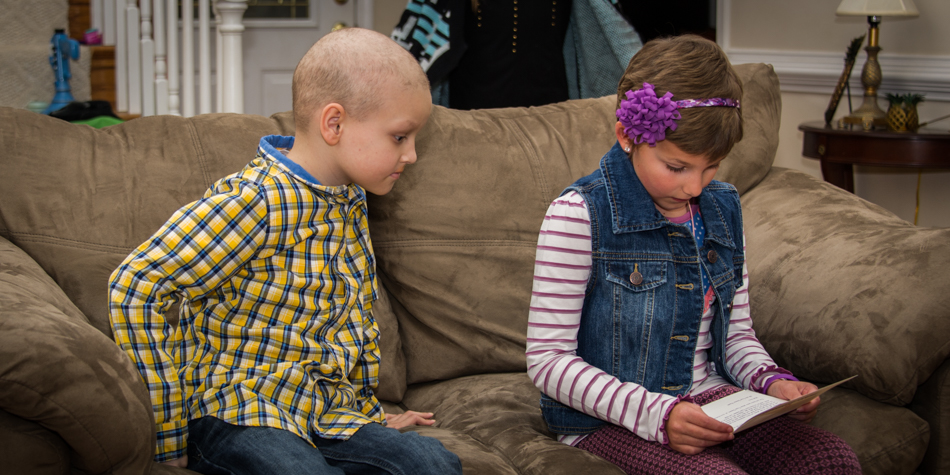 Finally, the big day came. Remember, Team Summer gifts are always a surprise! Very carefully, Addi read Chandler the Team Summer letter. Then she told him to close his eyes.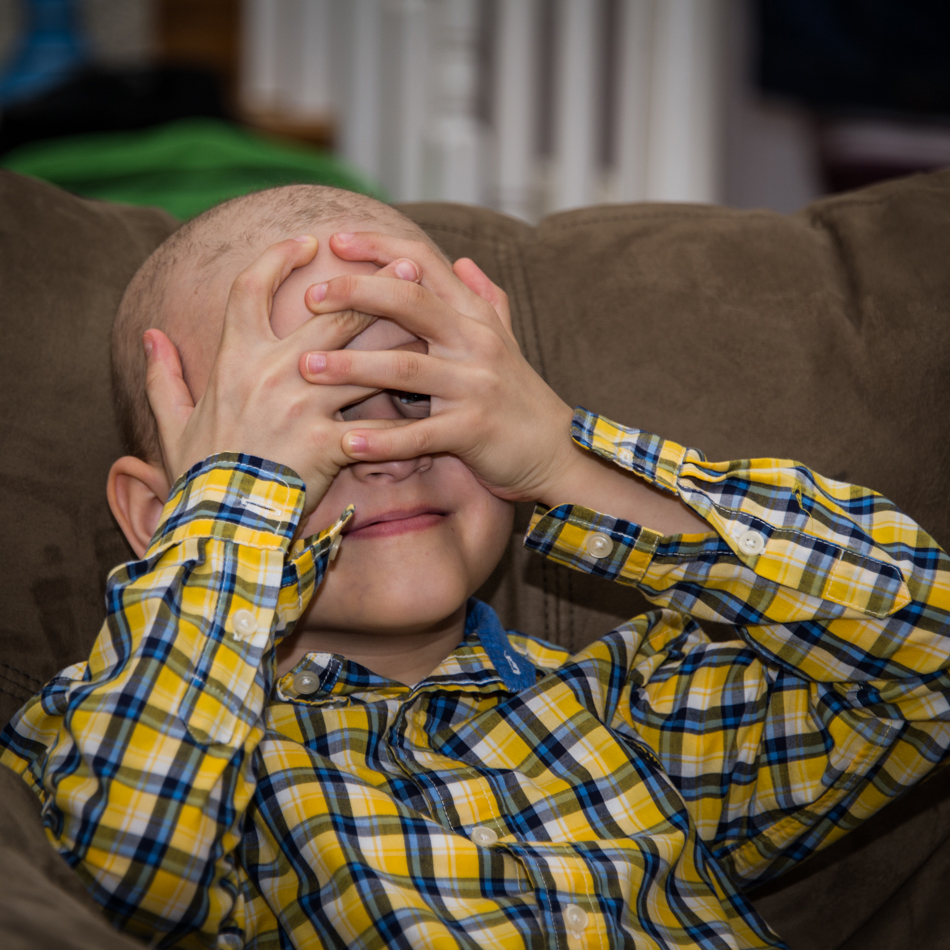 With the help of a wonderful Team Summer volunteer, Addi brought in Chandler's gift!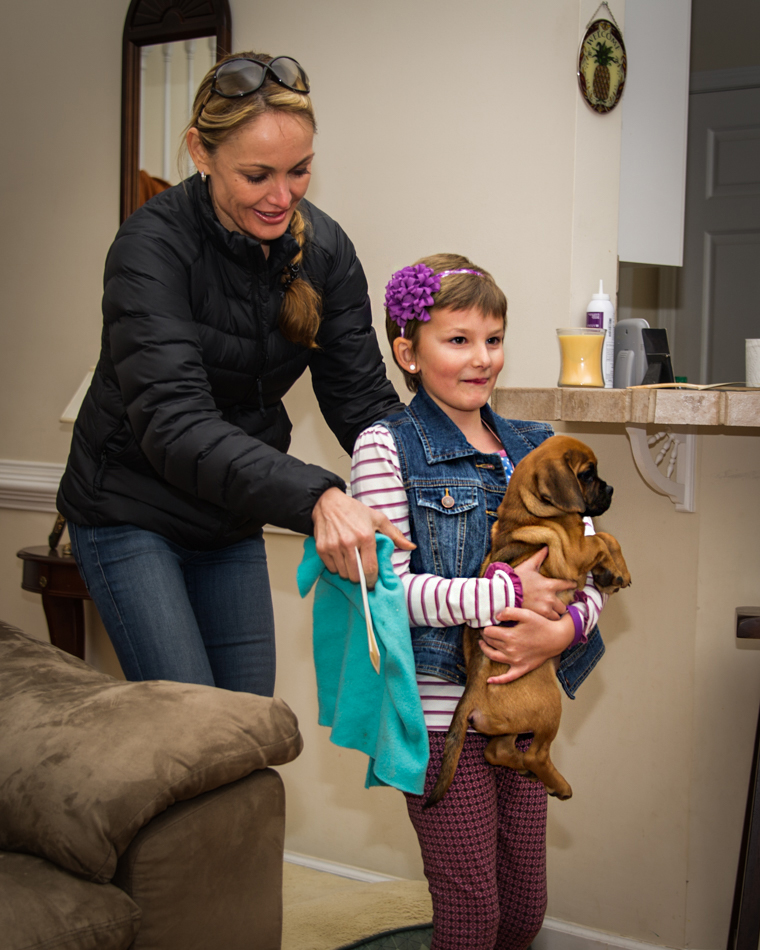 Yup, it's a puppy! But before we go on, you need to know that Chandler has been obsessed with getting his very own dog. It's all he asked Santa for last Christmas, and, frankly, he was more than a little disappointed that there was not a puppy under the tree come Christmas morning. In fact, he had pretty much given up the idea that it was ever going to happen. And then he opened his eyes!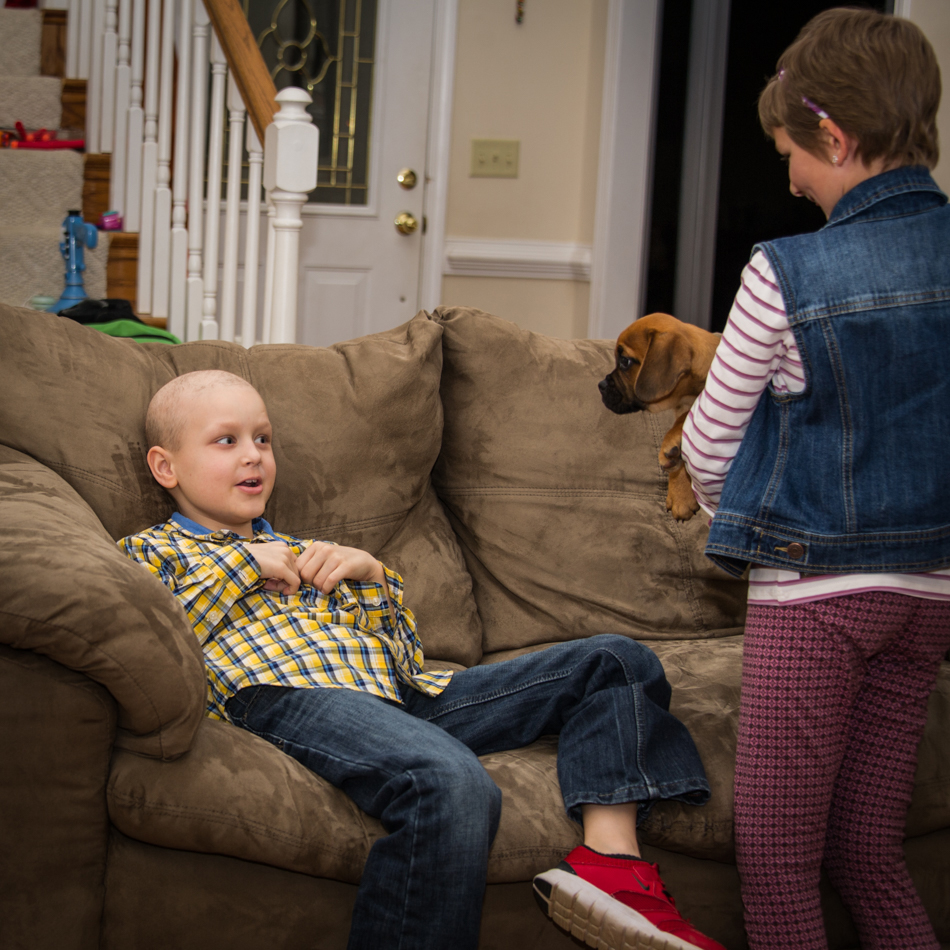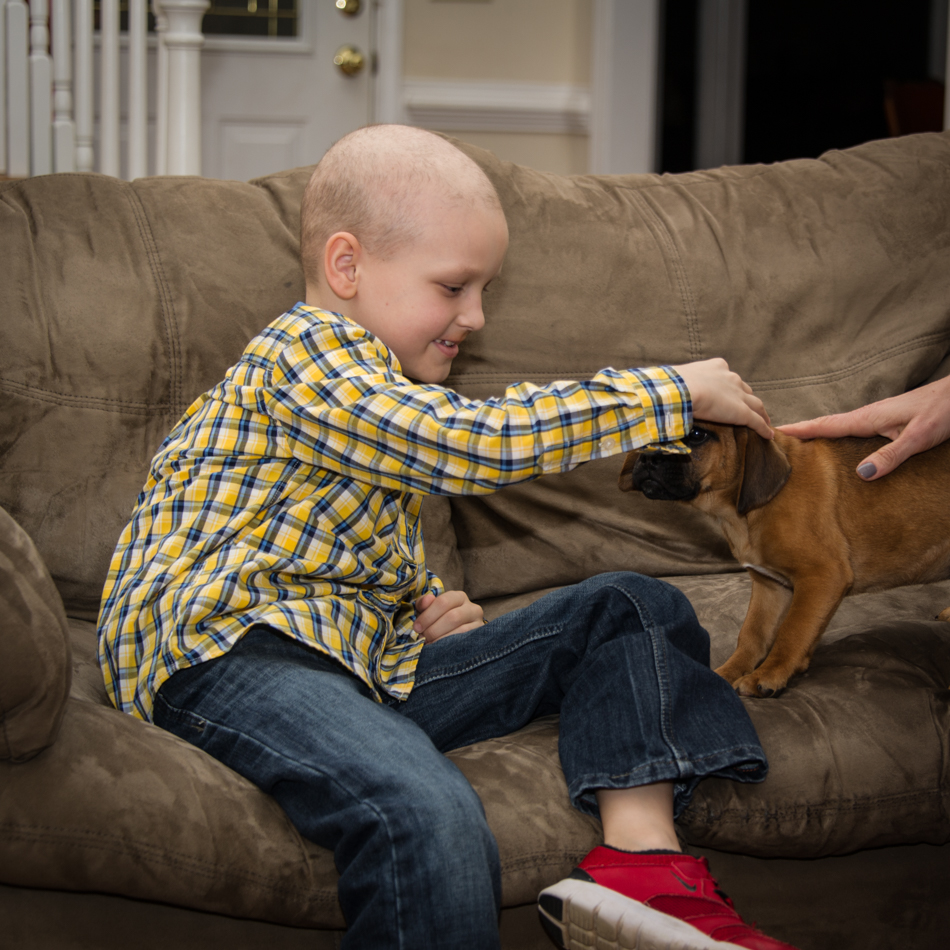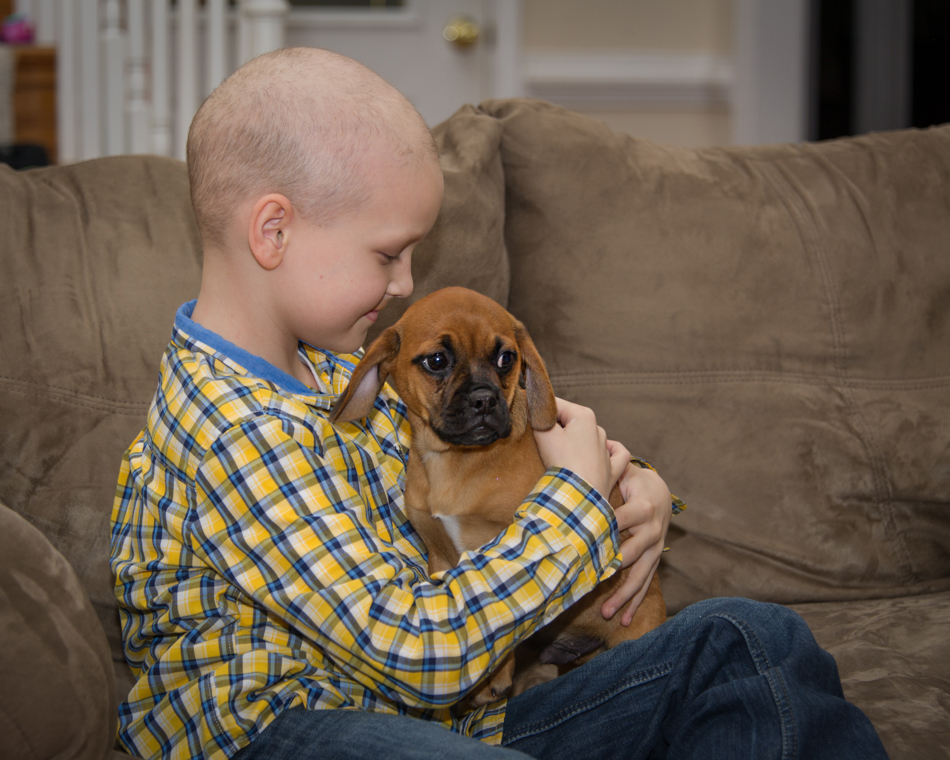 It took Chandler awhile to fully grasp that this puppy was his. He asked our Team Summer volunteer a couple of times if the dog was hers. When he finally got it – that the puppy was really his – he said in an astounded voice, "This is just the dog I wanted!"
Since then, the two of them have been inseparable. Chandler named him Pugsy.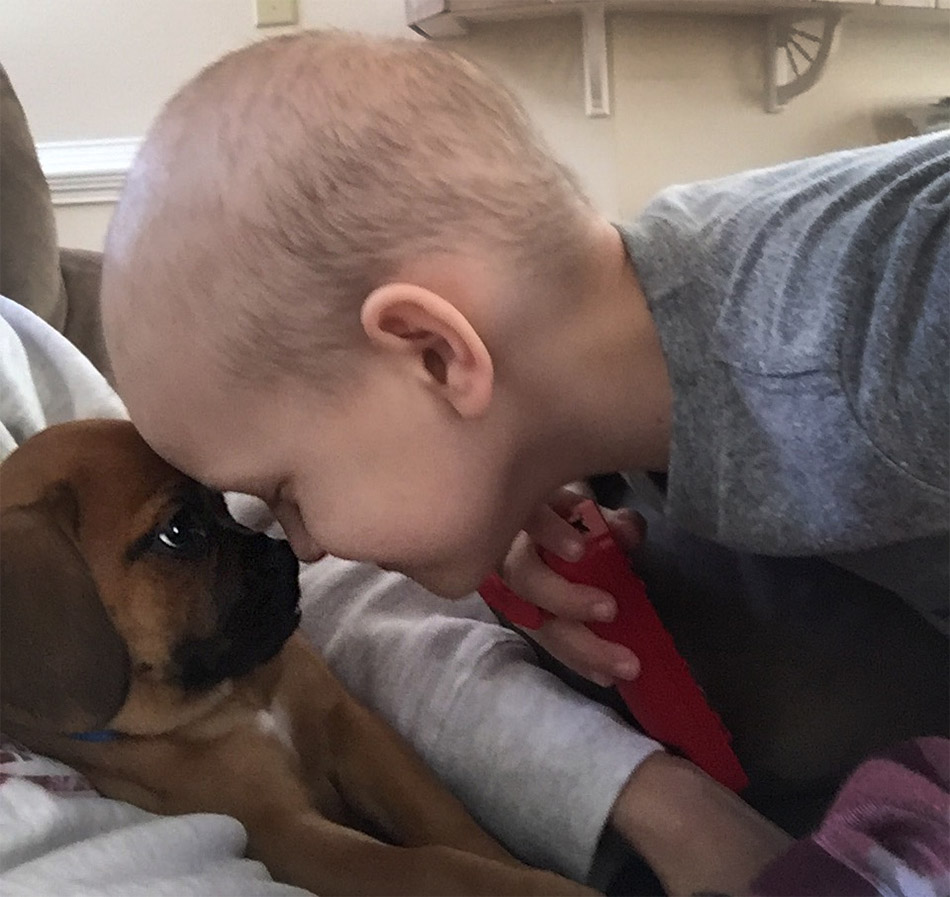 Now, life for Chandler is a lot more fun! Let's face it, having someone to snuggle with at night makes everything better. Even chemo.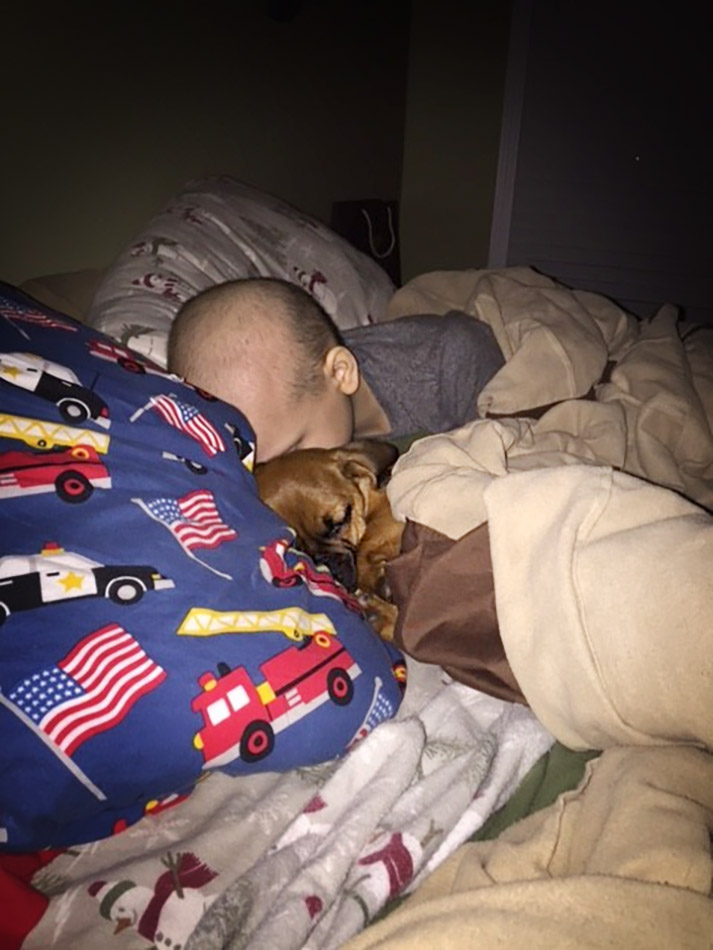 Our gifts are funded by people like you! Team Summer is a 501(c)(3) and all donations are tax-deductible. To support Team Summer, click here!